New restaurants in Singapore
---
The Circuit Breaker might have brought our dine-in experiences to a screeching halt, but now that we're allowed to order food and say "having here" again, new eats are starting to pepper our food scene – and boy, are we glad. 
Check out these 20 new restaurants and cafes to kickstart your foodie experiences once again with plenty of exciting additions, from a gorgeous autumn-themed cafe to famous crispy pizzas from NYC.
Also read our article on things to do in August.
---
1. Gelato Labo – seasonal ice cream flavours like Apple & Dill
---
While classic ice cream flavours hit the spot, it's always the unique ones that keep things exciting. This explains why we flock back to ice cream stores with unconventional flavours time and again.

Image credit: @gelatolabo
Try something new the next time around with Gelato Labo, a new and hidden creamery at Jalan Besar. They've got an array of 12 seasonal ice cream flavours that'll keep you coming back for more. Refreshing picks currently available include fruit-herb mixes like Strawberry & Rosemary and Apple and Dill, perfect for a post-meal snack.

Soursop and mint on lavender cone
Image credit: @gelatolabo
They're priced from $5/single scoop or $8/double scoop. While you can get it in a cup, add a subtly floral flavour to your icy treat by topping up $1.40 to have your scoop on a lavender cone instead.

Image credit: @gelatolabo
Address: 11 Cavan Road, #01-09, Singapore 209848
Opening hours: Mon – Tue 12PM-9PM | Fri – Sun 12PM-10PM (Closed on Wed)
Telephone: 8831 3078
Website
---
2. MAXX Coffee – brown sugar creme brulee latte in JEM
---

Large tables and a spacious interior
Image credit: MAXX Coffee SG
Some may call it "Indonesia's version of Starbucks", but MAXX Coffee holds its own with a distinct menu and more than 80 outlets in Indonesia alone. Now, it has a spanking new outlet in JEM for us to grab some fancy morning cuppa.

Melaka Green Tea Latte and Melaka Brûlée Latte
Image credit: @sgmaxxcoffee
Besides the usual suspects like vanilla latte and cappuccino, this store blesses our caffeine-lovin' taste buds with creative combinations. Try their limited-edition Brown Sugar Brûlée Latte ($6.50) if brown sugar milk has always been your weakness – it's a robust and sweet option for sugar addicts, with tiger stripe-like patterns of syrup swooped round the side.
Other unique flavours to sip on include their Manuka Macchiato ($6.70) and Pandan Macchiato ($6.30).
Address: JEM, 50 Jurong Gateway Road, 01-34/35, Singapore 608549
Opening hours: 8AM-11PM, Daily
Website
---
3. Gudetama x Bad Badtz-Maru – pop-up themed cafe
---
Sanrio characters never fail to steal our hearts with the likes of the derpy Gudetama and the grumpy Bad Badtz-Maru. If you love either, there's now an adorable pop-up cafe that features both.

Don't Play Play Double Burger ($26.90)
Image adapted from: Eatbook
Only around till 1st November 2020, this cafe by Kumoya, responsible for previous pop-ups like We Bare Bears, is one to look out for if visuals are as important to you as taste. The personalities of each character are perfectly reflected in each dish – a total mood, as Gen Zs might say.

Relax Lah! Japanese Curry Seafood Rice 
Try the Relax Lah! Japanese Curry Seafood Rice ($28.90), featuring a lazy Gudetama egg propped over a visibly upset Bad Badtz-Maru-shaped rice ball. Other dishes to try include the Don't Play Play Double Burger ($26.90) and Lazy Chocolate Ball of Surprise ($24.90).
Address: 8 Jalan Klapa, Singapore 199320
Opening hours: Tue – Sun 12PM-9.30PM (Closed on Mon)
Website
---
4. Leckerbaer – reinvented Danish butter cookies
---
We're no stranger to Danish butter cookies, often served eaten from a tin box with paper fluted partitions. While those are tasty, Leckerbaer is a fancier, reinvented version that any fans of the crumbly, sweet snack need to try.

Each cookie comes with an intricate topping
Image credit: @leckerbaer
Founded in Denmark, their newly opened Singapore branch in Isetan Scotts serves a seasonal menu of 8 butter cookies, or småkagers, handmade daily from scratch. Current flavours available include Passionfruit, Raspberry, and Caramel, priced at $2.80/cookie or $22 for a box of 8. 
High seats at Leckerbaer
Image credit: @justopenedsg
Address: Shaw House, Isetan Scotts, 350 Orchard Road, #01-K2 & 01-K3, Singapore 238868
Opening hours: 10AM-9PM, Daily
Website
---
5. Run Run Sushi – mukbang sets with sashimi noodles
---

Image credit: @eatbook
No one saw this coming, but sashimi noodles are now a thing. And they look really, really good.
Run Run Sushi is home to the first-ever sashimi noodle dish in Singapore, where you can pick up long strips of salmon sashimi, dip them in soy sauce and slurp it all up like you would noodles. While the store is not exactly new, they've recently become the talk of the town with this new menu addition.
Order their Sashimi Noodles Mukbang Set, named as such because mukbang ASMR brought this dish to fame. Prices begin from $34.50 for a 250G Beginner Set which is filling for 2. Those ordering for a larger group can also consider their 400G Intermediate Set ($52) or 500G Expert Set ($69).
Address: 2 Orchard Turn #B4-71 ION Orchard, Singapore 238801
Opening hours: 11AM-9PM, Daily
Website
---
6. Venture Drive Coffee – hidden minimalist cafe in Jurong
---
Some say there's nothing to do in the West, but in their defence, they've actually got plenty of hidden gems – you just need to know where to find them. Venture Drive Coffee is one such spot, located just a 5 minute's walk from Jurong East MRT.

Image credit: Venture Drive Coffee
Situated among office buildings, the cafe has a minimalist-meets-industrial-chic vibe to match. 99% of the surfaces here are painted white and their brewery area is kept clear as can be. If Marie Kondo owned a cafe, this would be it.

Image adapted from: Burpple
Coffee connoisseurs might be glad to know that it's not just a pretty picture – their coffee beans are single-origin, sourced from Brazil and Ethiopia and roasted in-house for freshness. Try their Black Coffee (from $4.50) if you have a similarly dark soul like the unadulterated taste of coffee.
Else, they've got White Coffee (from $5), Mocha (from $5) Chocolate (from $6) and Tea ($6).
Address: Vision Exchange, 2 Venture Drive, #02-41, Singapore 608526
Opening hours: Mon – Sat 9AM-4PM (Closed on Sun)
Website
---
7. Kreams Krafthouse – whimsical autumn-themed Korean cafe
---

Image credit: @jxzlxnx
Singapore might perpetually be stuck in summertime, but walk through the doors of Kream Krafthouse and you'll feel like Alice emerging into a fairytale-like autumn wonderland. Ablaze with foliage in shades of red, orange, green and yellow, this little enclave is a stunning one that you'll easily fall in love with.

(Front to back) Matcha Scone ($4.50), Yuzu Scone ($4), Summer Latte ($9), Dalgona Coffee
Image credit: @kreams_krafthouse
Fans of dalgona can find Dalgona Latte ($8) and Dalgona Scone ($4) here. Else, you can also pair your coffee with one of their many other flavoured scones, from matcha to yuzu, served on rustic wooden boards to match the natural aesthetic of the space. 

Image adapted from: @irenesing_snippeetsofmylife
P.S. If the name rings a bell, you probably have heard of their other branch, a spring-themed bar at Duxton.
Address: 32 Maxwell Road #01-07, Maxwell Chambers, Singapore 069115
Opening hours: Mon – Sat 9AM-10.30PM (Closed on Sun)
Website 
---
8. NOA – modern dishes inspired by Southeast Asian cuisine
---

Squid Adobo
Image credit: @dorimingo813
While it's not every day that you get to savour traditional food in a cafe setting, that unique experience is what you'll be getting at Telok Ayer's NOA. 
On the table are beautifully plated versions of regional dishes like Sambal Prawn ($15), Assorted Mushroom ($15) and Squid Adobo ($15), all of which are laid on a bed of fluffy blue butterfly pea rice.

Image credit: @dorimingo813
The cultural elements extend into the space with traditionally weaved rattan lamps and stools creating a homely ambience all around. A little tidbit of a fun fact: these rattan furnishings were actually made by a 70-year-old craftsman from Indonesia!

LAUT's Soy Gula Melaka Arrack
Image credit: @murtazaks
A cafe by day, the space also transforms into a gastro bar called LAUT by night, where the theme continues with Southeast Asian-inspired mains, bar bites and cocktails.
NOA
Address: 17 Stanley Street, Singapore 068736
Opening hours: Mon – Fri 8AM-4PM (Closed on Sat & Sun)
LAUT
Opening hours: Mon – Sat 5PM-10.30PM (Closed on Sun)
Website
---
9. Noodle Star K – handmade Korean noodles
---
KBBQ and K-fried chicken are great. But if you want real Korean food, it's all in their traditional dishes like jjajangmyeon (bean paste noodles, $14.80) and jjampong (seafood noodle soup, $13). These are options you can find in Noodle Star K, a new concept restaurant by Super Star K.
Image credit: @nomnyoom
If you've never tried naengmyeon (cold noodles, $10.80), give it a shot here. It's typically served icy cold, with chilli – a combination that is not always Bonnie and Clyde, but works surprisingly well in this dish.
You'll have the flexibility to pick from 5 different variations of handmade noodles including buckwheat, arrowroot and potato starch. The latter is perhaps the most exciting one, having received rave reviews online for its chewy and bouncy bite.

Image credit: @saichoon
Address: 58 Tanjong Pagar Road, Singapore 088479
Opening hours: 11AM-9.30PM, Daily
Telephone: 6224 6061
Website 
---
10. Natali – colourful garden-themed cafe in CBD
---

New restaurants – Natali
Image credit: Natali Restaurant
With plants hanging down from the ceiling, Raffles Place's newest addition Natali resembles a vibrant indoor garden – and it might just be the thing hustlers need to take a break from a long day at work.
Image credit: Natali Restaurant 
They've got a wide variety of food here, including healthy options, such as their organically-sourced, asparagus and fontina sauce-topped Egg Souffle ($13.80).

Wagyu Striploin Lasagna
Image credit: Natali Restaurant 
As with most restaurants, the lunch menu is where the good deals lie. CBD-dwellers can try their lunch sets ($15), which include options like Grilled Prawn and Teriyaki Salmon Pasta and Wagyu Striploin Lasagna, all served with soup.
Address: Level 2, 9 Raffles Place, Republic Plaza 1, Singapore 048619
Opening hours: Mon – Sat 8AM-10PM (Closed on Sun)
Telephone: 6223 1258
Website
---
11. LUX – authentic Scandinavian food along Beach Road
---

New restaurants – LUX
Image credit: LUX Singapore
For most of us, Scandinavian food = IKEA. And while already pretty satisfying, it's only a taste of what you'd get with true Scandinavian fare. Try LUX next, which promises authentic Swedish and Norwegian food.
There aren't too many items on their menu, with the establishment choosing to focus on perfecting a select 7 mains. But the good news is the one dish we're sure to look out for, the Gourmet Swedish Meatballs, is among them. Priced at $29, this dish comes close to what you'd get in Sweden, with large, juicy meatballs served in a rich, and creamy gravy, mashed potatoes and sweetened lingonberries. 

Toast Skagen – mayonnaise and sour cream covered shrimps on a butter-fried toast
Image credit: @luxrestaurantsg
Also try their Toast Skagen ($20), a classic Norwegian starter that's not commonly found in Singapore.
Address: 271 Beach Road, Singapore 199547
Opening hours: Wed – Sun 12PM-10PM (Closed on Mon & Tue)
Telephone: 6298 0708
Website
---
12. Well Smoocht – vegan desserts and pizza on Sin Min
---

Mango Burnt Cheesecake
Image credit: @wellsmoocht
Joining the ever-growing vegan food scene in Singapore is Well Smoocht, a plant-based cafe, started by Well Dressed Salad Bar and Smoocht. 
They've got a wide variety of vegan eats from wraps to ice cream but what screamed at us to take a closer look was their drool-worthy desserts. If burnt cheesecake tickled your fancy during the Circuit Breaker, order their Mango Burnt Cheesecake ($11.50), which creatively interestingly enough, manages to replace cheese with cashew.

Image credit: @wellsmoocht
Those feeling peckish can also have a go at their Truffle Cheezeburger Pizza ($18.90) complete with marinated tempeh crumble, gherkins, tomatoes, homemade cashew "cheese" sauce and truffle oil.
Address: 8 Sin Ming Road, #01-03 Sin Ming Centre, Singapore 575628
Opening hours: 12PM-9.30PM, Daily
Telephone: 6456 6431
Website
---
13. Ebisu Bowls – sushi and poke bowls from $12 
---
Some of us would eat poke bowls and sushi every day if we could – and why not? They're healthy and tasty which is really all we can ask for in a dish. So it's about time the two were combined in the same menu as they are in Ebisu Bowls, a Japanese-meets-Hawaiian eatery founded by Mediacorp actor Adam Chen.

Image credit: @ebisubowls
Named after the god of fisherman, Ebisu, most dishes here are seafood-based. DIY your meal with their signature Ebisu Bowls (from $12), which comes with a choice of chirashi, seared salmon and sliced tuna. Toppings come with a variety of 15 options to choose from including less-conventional options like truffle edamame and kimchi.

Spicy Tuna Maki
Image credit: @ebisubowls
For a lighter meal, their Spicy Tuna Maki ($11) and Lobster Mayo Maki ($14) are a good option to try as well.
Address: #01-05, The Metropolis 9 North Buona Vista Drive Singapore 138588
Opening hours: Mon – Sat 11.30AM – 9.30PM (Closed on Sun)
Telephone: 8138 8578
Website
---
14. Tuga – rustic restaurant with Portuguese cuisine and wine
---

New restaurants – Tuga
Image credit: @tuga_singapore
Situated along the rows of bars along Dempsey Hill, Tuga is a charming new establishment serving Portuguese fare and wine – lots of it. 
As testament to how seriously they take their vinho, wine bottles of all varieties are proudly lined along the walls of the restaurant. Walk around and take a closer look to choose what you'd like for the evening!

Image credit: @onlychildsyndrome.sg
Just like in Portugal, seafood takes up the bulk of the menu here. Go for their rustic Polvo a Lagareiro ($65) which comes with grilled octopus, baby potatoes and tomatoes if you're willing to splurge. 
Else, try their Arroz de Marisco ($49), a seafood rice dish topped with fresh mussels, prawns and clams which is also a popular pick.
Address: #01-15 Dempsey Rd, Block 8, Singapore 247696
Opening hours: 11AM -11PM, Daily
Telephone: 8129 9122
Website
---
15. Lucali BYGB – famous crispy 18" pizza from Brooklyn, NYC
---

New restaurants – Lucali BYGB
Image credit: @lucalibygb
A new restaurant arriving from Brooklyn, NYC is Lucali BYGB, famous for their crispy pizza known as Our Original 18″ Pie ($55).
The toppings are kept pretty classic with a tangy secret-menu tomato sauce, buffalo and  low-moisture mozzarella, Grana Padano cheese and basil. But what brings it home is the crust, made perfectly crisp by a blazing-hot wood-fired oven. 

Large tables of the restaurant – great for bringing big groups once the pandemic tides over
Image credit: @lucalibugb
To add on, get the ricotta and mozzarella-stuffed calzones (from $30) and soft-serve ice cream cones (from $10).
Address: 66 Kampong Bugis, Level M, Singapore 338987
Opening hours: Tue – Fri 4PM-9PM | Sat & Sun 12PM-9PM (Closed on Mon)
Telephone: 8284 1325
Website
---
16. Jimmy Monkey Cafe – airy brunch cafe in Paya Lebar Quarter
---

Image credit: Jimmy Monkey Cafe
Situated in an old conserved army barracks, Jimmy Monkey Cafe at Paya Lebar is airy and open, with an alfresco seating area facing a garden and children's playground.

(Top-down) Egg's n' Toast, The Hulk ($16).
Image credit: @jonwithhk
Melbourne-inspired brunch fare is the game here with the likes of Egg's n' Toast ($10) which comes with sourdough bread and a choice of spread. Make sure to get their coffee (from $4) to wash it down – it's brewed using the Slayer espresso machine, which is said to churn out killer cuppas.
Image credit: Jimmy Monkey Cafe
Address: 2 Paya Lebar Road #01-10, Park Place Residences at Paya Lebar Quarter, Singapore 409053
Opening hours: 8AM-9PM, Daily
Website
---
17. Sushi Kou – Japanese omakase
---
Not to be confused with the now-closed Tanjong Pagar's Sushi Kou, Sushi Kou in Holiday Inn is a brand new restaurant in town, led by the 2-Michelin-starred Chef Yoshio Sakuta from Sokukawa, Japan.

New restaurants – Sushi Kou
Image credit: @bambi16
Enjoy Edo-style sushi here, which focuses on exemplifying the taste of one key ingredient, usually sourced from Tokyo a.k.a. Edo in the old days. 
Definitely on the classier end of the spectrum, prices in this cosy 9-seater establishment begin at $380 for the Aya omakase, which comes with steamed egg with crab, shabu shabu and wild ocean eel, along with sushi, miso soup and dessert. 

Image credit: @applebytesblog
Address: 11 Cavenagh Road #01-13/14 Holiday Inn Singapore Orchard City Centre, Singapore 229616
Opening hours: Wed – Mon 12PM – 3PM, 6PM – 10.30PM (Closed on Tue)
Telephone: 6235-5670
Website
---
18. Rebel Rebel – rustic shophouse with 200 bottles of wine
---
They say it's not good to keep things bottled up, so pour yourself a glass of wine at Rebel Rebel Wine Bar. 

Image credit: Rebel Rebel
There are over 200 varieties of wine from around the world in this establishment across burgundies, champagnes, rosé wines, whites, reds and rare old vintages. A common trait among all? They're all natural, with minimal additives, to defy commercial winemaking.

Alfresco sofas in the shophouse
Image credit: Eugene Goh
Get a bottle from $48 for a Rhone chardonnay, and pair it with bites like sourdough bread ($6), churros ($8) and cheese and crackers ($15).
Address: 14 Bukit Pasoh Rd, Singapore 089828
Opening hours: Tue – Sat 5PM-11PM (Closed on Sun & Mon)
Telephone: 6224 5466
Website 
---
19. Chichi – modern Japanese restaurant on Amoy Street
---
Think Japanese food and sushi, ramen and udon might come to mind. We love them all, but Chichi, which quietly opened a few months back, shows how it doesn't hurt to be a little experimental with their modern Japanese cuisine.

New restaurants – Chichi
Image adapted from: Luis Teo
Their wok hei XO Crab Fried Rice ($20), might not be the first thing you associate with Japanese food but ties in elements of the cuisine with seaweed, crab meat, Japanese pearl rice and a generous scoop of tobiko. 
Add on their lightly-charred Ang Kar Prawns ($23) and deep-fried Corn Fritters ($12) to share – both have received smokin' reviews.

Image credit: @minkdesign
Address: 92 Amoy Street, #01-01, Singapore 069911
Opening hours: Mon – Sat 11AM-8PM (Closed on Sun)
Telephone: 6977 7375
Website
---
20. PyRoast – artisanal coffee in Sprout Hub
---

Image credit: @pyroast
New coffee houses seem to be popping up like daisies – but really, we're grateful for more options to cater to our caffeine needs.

Image credit: @chew.and.chill
PyRoast is a new addition to the concept food hub of Sprout Hub at Redhill, which currently offers other food options like messy burgers, beef briskets and lok lok skewers.
While a little out of the way, this place is much quieter than most cafes, and offers a spacious dining area with plenty of natural night – a pleasant setting to enjoy one of their locally air and drum-roasted brews, priced from $3.50 for a long black and $4 for a flat white.
Address: 102 Henderson Road, Sprout Hub, Singapore 15956
Opening hours: Mon – Thu 10AM-10PM | Fri 10AM-11PM | Sat 9AM-11PM | Sun 9AM-10PM
Website
---
New restaurants and cafes to try in Singapore
---
Good food always brings about a good mood. If you're always on the hunt for something new and exciting, these are 20 new restaurants and cafes that you can now check out! With all sorts of cuisines from Portuguese to Korean, there's more than new restaurants to keep us happy and full till next month's wrap up comes along.
Read about previous month's new restaurants below: 
---
Cover image adapted from: @jxzlxnx, @kreams_krafthouse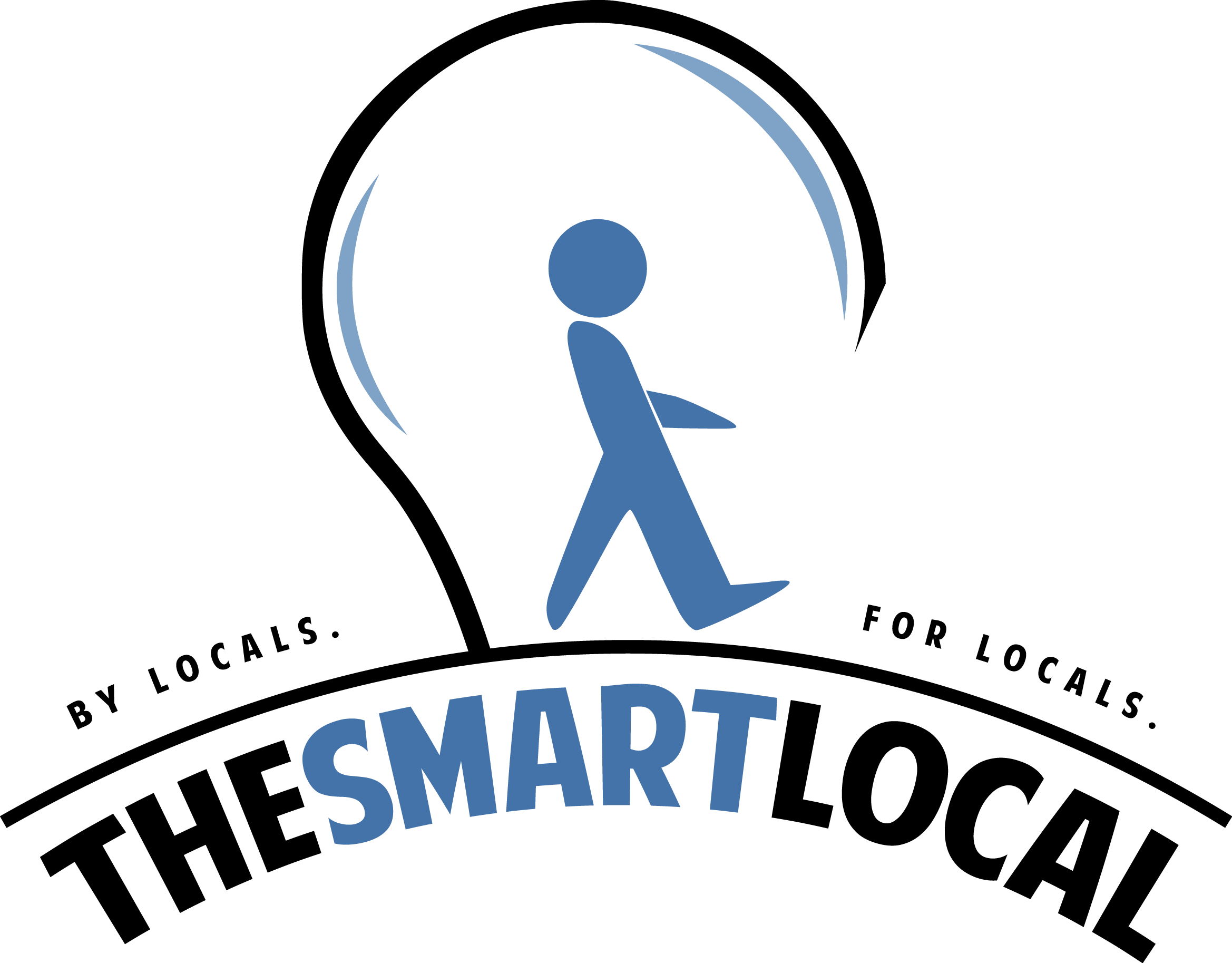 Drop us your email so you won't miss the latest news.