---
Jurong – more than just 'ulu'
---
As a born and bred Eastie, I'm inclined to believe that the East is always better. But several estate upgrades and many new amenities later – including a smart bus stop and upcoming cycling network in Jurong Lake District (JLD) – maybe it's time to admit that the West isn't less great after all.
We paid a visit to one of the West's signature neighbourhoods, Jurong, and found many underrated places worth exploring. I guarantee, these places – and the dope Insta shots you'll be able to take there – will make your journey to the west worth it.
---
1. Find this uncommon trampoline playground at Block 221A
---

Most would have heard of trampoline parks, but trampoline playgrounds are less common. You'll find one such playground at Block 221A, for the young and young-at-heart to jump to their hearts' content.

This rock climbing structure proved to be more difficult than it looked
The more adventurous can climb on the 12-sided rock climbing structure or the rope netting. As someone who has a fond obsession with playgrounds and all things childhood-related, this place was one of my favourite Jurong finds.
Address: 221A Jurong East Street 21, Singapore 601221
---
2. Learn more about the neighbourhood's history at J Link
---
Connecting JCube to the shops at Block 135 Jurong Gateway Road is J Link. With this 270m-long walkway, those walking from Jurong East MRT station to Lakeside now have an easier journey.
It's part of a bigger plan to improve connectivity in JLD, which is being planned as a key growth area and Singapore's CBD 2.0!
We checked out the heritage corner at J Link, and learnt a lot about Jurong's rich history. Fun fact: some believe the name 'Jurong' was derived from the Malay word for 'shark', possibly suggesting that the Jurong River was shark-infested.
Also, did you know Jurong used to house Asia's largest drive-in cinema? Big enough to fit 900 cars and 300 standing patrons, the cinema was many Westies' favourite haunt until it closed down in 1985. Back then, tickets cost just $2!

There's even a small playground!
Address: 134 Jurong Gateway Road, Singapore 600134
---
3. Relive your childhood at the quirkiest shopping mall playground
---

Find out how sound waves travel with this colourful contraption!
Learning happens anywhere – including on the rooftop of a shopping mall. JEM's rooftop playground houses Elements @ Play by Science Centre Singapore, where you can play with interactive exhibits to learn about the mysteries of Science.

Optical illusions – who's really bigger?
Just be sure to handle the equipment with care!
When you're done, head one floor down to the children's playground. Most of the equipment there are more suitable for kids, but this rope structure gave us lots of fun too.
Address: 1 Jurong East Street 21, Singapore 609606
---
4. Marvel at the hospital with on point aesthetics
---
On first glance, this geometrically designed building looks nothing like the standard white hospitals we're used to seeing in Singapore.
It might just look aesthetic, but bet you didn't know that Ng Teng Fong General Hospital's fan-shaped structure isn't just for show. The unique design improves ventilation and natural light, and can help to speed up a patient's recovery.
The building is eco-friendly too. Making use of solar energy, harvested rainwater, and NEWater to run part of its operations, it's commendable how the architects didn't neglect the environment in the design process.
Address: 1 Jurong East Street 21, Singapore 609606
---
5. Take a dip at the west siders' version of Wild Wild Wet
---
Most public swimming complexes just have pools, but Jurong East Swimming Complex ain't that mainstream. This complex has three adrenaline rush-inducing water slides, a lazy river, and jacuzzi all under one roof, easily making it one of the coolest public swimming pools in Singapore. Think Wild Wild Wet, but 10 times cheaper.

Take a dip in the lazy river after zipping down the water slides
Address: 21 Jurong East Street 31, Singapore 609517
Telephone: 65635052
Opening Hours: 8am – 9.30pm (Tue to Sun)
---
6. Escape from civilisation to Bukit Batok Nature Park
---
When you're at Bukit Batok Nature Park, a must-visit landmark is the picturesque quarry pool. Scenic and tranquil, this place channels zen vibes that will surely put any negative emotions to rest.

Just check out that symmetrical reflection in the crystal clear waters!
Besides that, look out for this transmission tower near the World War II memorial plaque. Take note: you'll have to climb a whopping 120 steps to get such an unobstructed view.
But for a shot as Insta-worthy as this, I'll gladly climb any amount of steps.
Photo opportunities don't stop there. Walk through Bukit Batok Nature Park's forest tracks, and take yourself some step photos. Literally.
Address: Bukit Batok East Ave 5, Singapore 650242
---
7. Visit The Hive at NTU for a photoshoot
---
Image credit: @shige076
NTU will show you that university campuses can be more than just lecture halls and libraries. The Hive, also known as the "dim sum basket" building because of its similarity to steamer baskets, is a favourite hotspot amongst photographers. 
It's designed by Thomas Heatherwick, whose other notable works include the 2012 Olympic cauldron and Vessel in NYC. It's no wonder photographers keep coming back to this architectural marvel.

Step inside and look down from the higher floors – doesn't it look like a honeycomb to you?
Image credit: @virescentblight
Not only is it aesthetically pleasing to the eye, it also does Mother Earth a favour by running on an environmentally-friendly ventilation system. Its inverted layout – where the upper levels shadow the lower levels – help to reduce glare and improve airflow. Don't forget to snap insta-worthy photos when you're inside the building too – the abundance of greenery and symmetrical lines make a good backdrop!
Address: 52 Nanyang Avenue, Singapore 639816
---
8. Enjoy the sunrise at Raffles Marina
---

Image credit: @abdulrahimamat
Jurong may be considered ulu to some and located far from the heart of Singapore, but that doesn't mean it doesn't have some boujee attractions. At this West-side version of Marina at Keppel Bay, take in the impressive golden hour view while soaking up the taitai vibes as you admire the fleet of expensive yachts by the bay.

The Raffles Marina Lighthouse is also a popular spot for wedding photoshoots
Image credit: @alexchen_eisfilm
You can also savour affordable yet delicious dishes at Marino Bistro like Spaghetti Aglio Olio ($12.60), while overlooking breathtaking views of the lagoon. Plus, it's definitely quieter here as compared to Marina Bay, so you won't have to worry about rowdy crowds disrupting your serene visit.
Marina Bistro 
Address: 10 Tuas West Dr, Singapore 638404
Opening hours: 8AM-10PM
Telephone: 6861 8000
Website
---
9. Go behind the scenes of Singapore's iconic Tiger beer
---

Image credit:  @tigerbrewerytour
Those who enjoy a good booze fix will relish this exclusive tour at Tiger Brewery. From how they pick their ingredients to their marketing advertisements throughout the years, this 90 minute tour will show you what goes on behind Singapore's iconic beer.

World's largest Tiger Beer bottle at a whopping 17M. While you technically can't drink from it, you can still strike a pose at the structure for memories.
Image credit: @tigerbrewerytour
But the best way to understand the global appeal of Tiger beer is to taste it for yourself. At Tiger Tavern, you'll get to enjoy the freshest and latest brews that are not readily available in the market yet. Just remember to drink responsibly! 
Address: 459 Jalan Ahmad Ibrahim Tuas, Singapore 639934
Opening hours: Mon-Sat 1PM-5PM. Closed on Sun.
Telephone: 6860 3005
Admission: Walk-in: $20 for weekdays, $22 for Sat. Online: $18 for weekdays, $20 for Sat.
Website
---
10. Try out winter sports at Singapore's largest ice-skating rink
---

Image credit: @therinksg
We don't get to experience the 4 seasons here, but you can still get a taste of winter sports at Singapore's first and only Olympic-sized ice-skating rink located within Jcube. Apart from public skating sessions, there are also lessons for serious skaters like Learn-To-Skate for beginners, or advanced ice hockey and figure skating lessons for the pros to take it up a notch. 
You can even stay to watch friendly matches or figure skaters show off their skills for free. Who knows, you might even be inspired to sign up for a class yourself.

Address: 2 Jurong East Central 1, #03-11 JCube, Singapore 609731
Opening hours: Mon-Thurs 10AM-9.30PM | Fri-Sun 10AM-11.45PM
Telephone: 6684 2374
Website
---
11. Unleash your inner child at Lakeside Garden's next-level playground
---
Lakeside Garden is not just any heartland nature park; it's been crowned as the third National Garden in Singapore – which means that it's considered to be the same level as GBTB and Botanic Gardens.
While you'll be able to find photogenic nature spots like a new "Instagram Tree", the star of the show has to be their next-level play area that features a trampoline playground, crawl maze, rope elements and even a mini beach for kids – all in one place. If that's still not enough for your adventurous self, grab your friends to try out some water sports at the lake, including kayaking and pedalling.
Check out our full guide to Lakeside Garden at Jurong Lake Gardens. 
Address: Yuan Ching Road
---
12. Save on your shopping at Singapore's largest outlet mall
---

Image credit: @immoutletmall
If you're still under the impression that IMM is just a furniture mall, then you're truly missing out on the good stuff. It now features more than 90 outlet stores with frequent discounts all year round. You'll be able to find a good range of fashion and sportswear brands, including Calvin Klein, Nike, Adidas and COACH. 
After a long day of non-stop shopping, satisfy your cravings at the restaurants here, including the West's one and only Haidilao branch. 
Address: 2 Jurong East Street 21, Singapore 609601
Opening hours: 10AM-10PM
Telephone: 6665 8268
Website
---
Explore These Places And More!
---
Easties, it's time to stop joking about needing your passport to enter Jurong. It might be a 1 hour plus journey from the East to the West, but Jurong's no longer the underdeveloped industrial area of the past. These underrated places are enough to get me out of my crib and brave the long train ride. Exclusive to Jurong alone, you won't find many places like these anywhere else in Singapore.
---
This post was brought to you by the Ministry of National Development Singapore.
Original post published by Stella Soon on 13th February 2017. Last updated by Ong Zhi Yi on 9th July 2020.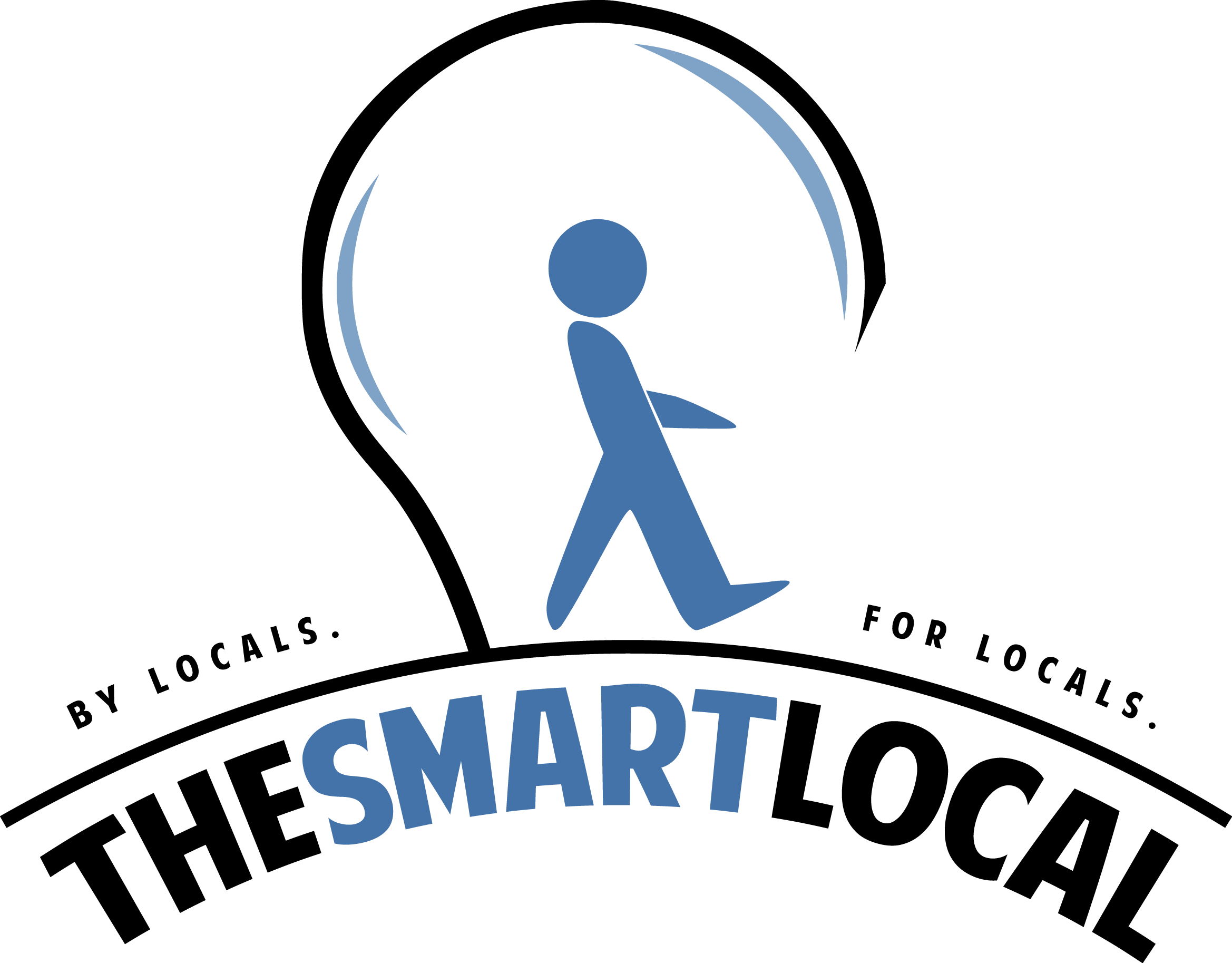 Drop us your email so you won't miss the latest news.