Things to do in Holland Village
---
Think of Holland Village and sarong party girls and Singapore's longest-running Chinese drama might come to mind. In recent years, it's also become a haven for its myriad of hipster cafes at Chip Bee Gardens and the row of bars at Lorong Mambong.
That being said, there certainly lies a whole other side to the neighbourhood beyond its bohemian image. Here are 14 unique things to do in and around Holland Village:
---
1. Holland Village Community Library – Free books at a void deck
---
You might've heard of the Yishun Superhero Library in the North – well, Holland Village also has one. The Holland Village Community Library is situated at the void deck of Block 2 at Holland Avenue, where there are tonnes of titles to browse for free.  

Residents have also set up a small pantry and hold activities such as a sewing club for interested folks to join for free.
You'll be treated to an array of genres here – from fiction and non-fiction books, children-friendly novels, and even ones in Malay and Mandarin. Since there isn't a permanent staff here, you can OTOT borrow and return the books – everything is based on good faith. 
Address: 2 Holland Avenue, Singapore 271002
---
2. Bynd Artisan – Quality leather & personalised gifts
---

Image credit: Bynd Artisan via Facebook
For those who've got birthdays or anniversaries coming up, consider amping up your gift with Bynd Artisan. The shop specialises in personalised items for your loved ones where you can engrave their names – or nicknames – on the gifts, making your present both practical and unique. Products include leather wallets, pouches, card holders, notebooks and name tags. 
Address: 44 Jalan Merah Saga, #01-54, Singapore 278116
Opening hours: 10am-8pm, Daily
Contact: 6475 1680
---
3. Taksu Art Gallery – Lesser-known contemporary art gallery
---
You don't have to be an art critic to appreciate paintings and sculptures, which is what you'll find at this space hidden at Chip Bee Gardens. Taksu Art Gallery displays artwork from around the region. 
Although the gallery is geared towards art collectors, entry is free throughout opening hours. If you're having a coffee date nearby, here's a quick pitstop you can make at no extra charge.
Address: 43 Jalan Merah Saga, #01-72, Singapore 278115
Opening hours: Tue–Sat 10am-7pm | Sun 12pm-6pm (Closed on Mondays)
Contact: 6476 4788
---
4. Le Salon by Ling – Designer fashion store and creative studio
---
With its studio looking like a chic apartment straight out of a Kinfolk magazine, Le Salon is a boutique shop that sells a range of luxury homeware and bags from fashion designer Ling Wu. 

Image credit: Ling Wu Asia 
Stepping in here is like stepping into Ling's own home, where she has on display and for sale real vintage accessories, and leather bags she's designed herself. These items are an alternative to the usual labels you'll find along Orchard Road, for those looking to invest in their first designer piece.
Address: 43 Jalan Merah Saga, #02-78, Singapore 278115
Opening hours: Mon-Fri 11am-6pm (Closed on Saturdays & Sundays)
Contact: 8218 6348
---
5. UBX Training – Personalised boxing sessions for after work gains
---

Image credit: @ubxhollandvillage via Instagram
Busy bees with no time to exercise can still squeeze one in during lunch at UBX Training. Pronounced 'you box', this fitness franchise from Australia offers a full-body workout using strength and boxing training. You won't be stepping into a ring for real, but you'll go through the motions of jabs and punches in the 12 stations that will take about 40 minutes to complete.
Show up any time in your workout gear, pick up a pair of boxing gloves, then head to the training ground located right beside Holland Village MRT station. You'll be coached 1-to-1 to ensure you're hitting the right moves.
Address: 46 Lor Mambong, Singapore 277696
Opening hours: Mon-Thu 6am-11am, 4.30pm-8.30pm | Fri 6am-11am, 4.30pm-7.30pm | Sat 8am-12pm (Closed on Sundays)
Contact: 8399 5528
---
6. The Nailist – Popular nail studio with an affordable price
---
If you're in need of self-care, you'll find it  right in Holland Village, The Nailist has you covered. The nail studio offers a whole range of mani-pedi services, including gel and acrylic extensions, and intricately designed nail art. 
Services are very much affordable, with a Classic Manicure and Pedicure priced at $25 and $33 respectively. Express options, starting from $14, show that you do not need to burn a hole in your wallet for that well deserved self-care treat. 
Address: 118, #03-03 Holland Avenue, Raffles Holland V, Singapore 278997
Opening hours: 10am-9pm, Daily
Contact: 6262 6163
---
7. Singapore's OK Sculpture Park – Offbeat sculptures
---
Set up after the SARS epidemic in 2003, Singapore's OK Sculpture Park is a very apt reminder in our current circumstances. 
You'll find bronze statuettes depicting actions like  temperature-taking and washing hands – nudges for people to continue practising good hygiene.
Address: 12 Holland Avenue, Singapore 272012
---
8. Independent Market – Singapore-themed gifts like no other
---
If you're looking for gifts with local flavour, head to Independent Market within Holland Road Shopping Centre. It carries esoteric gifts from brands like Supermama and wheniwasfour.
Pick up plates covered in illustrations of your local hawker centre faves, or pouches bearing Singlish puns here. These will make excellent gifts to show off your patriotic pride or as souvenirs for out-of-towners wanting to remember their time in Singapore.
Address: 211 Holland Avenue, #03-01 Holland Road Shopping Centre, Singapore 278967
Opening hours: 10.30am-7pm, Daily
Contact: 9338 2663
---
9. Wellie Batik – Indonesian Batik dresses and shirts
---
Shops come and go, but Wellie Batik has been the one mainstay within Holland Village for the past 40 years. Already an institution in the enclave, this Indonesian Batik specialist shop showcases a range of different types of fabric that are both handmade and imported from the homeland.
Don't be quick to dismiss batik as something only worn by the older crowd; batik is making a comeback at formal events like weddings. A colourful upgrade from the usual stiff white shirts.
Besides turning these wonderful prints into dresses, men's shirts, pillow cases and bags, the store also offers tailoring services, and sells raw fabric for those eager to sew their own creations.
Address: 211 Holland Avenue, #03-18 Holland Road Shopping Centre, Singapore 278967
Opening hours: Mon-Sat 10am-7pm | Sun 10.30am-6.30pm
Contact: 9171 5662
---
10. Shuang Long Shan Cemetery – Last Hakka cemetery among HDBs
---
Your feng shui masters might tell you that staying near a cemetery is pantang (read: taboo) but Shuang Long Shan Cemetery is here to prove you wrong. Set amongst the Holland Village HDBs, this cemetery is the last standing Hakka cemetery in Singapore. 
The cemetery was built way back in 1887 and is home to over 3,000 tombstones. As for any ghostly activities, we've scoured the Internet but could not find any reports – so we're guessing that the dearly departed are resting in peace now. For those planning to visit, do remember to be respectful. Someone is always watching.
Address: 9 Commonwealth Lane, Singapore 149551
---
11. 2nd Serving – "Hidden" ice cream parlour
---

Yes okay, we've revealed the secret entrance to the shop. 
There's no beating Singapore's sweltering heat, but we can get a scoop of ice cream to cool down. Check out 2nd Serving at Holland Drive, an ice cream shop serving you Narnia vibes with its obscure entrance. Simply look out for the red vending machine and you've located the entrance to the place. 
Single scoops go at $4.80 with flavours that include the refreshing Raspberry Lychee Rose Sorbet or the tau sar piah that's inspired by the local pastry. You can also top up and get a waffle ($6.80) to share with your buddy. 
Address: 41 Holland Drive, #01-07, Singapore 270041
Opening hours: Sun-Thu 12pm-5.30pm, 6.30pm-10pm | Fri-Sat 12pm-5.30pm, 6.30pm-12pm
Contact: 9796 1129
---
12. 88 Pocha – Authentic Korean F&B like odengguk & kimbap
---
There are always new cafes and restaurants opening in Singapore, from the Coach Play Shophouse to Japan's iconic Mister Donut. Adding to the list is 88 Pocha, where you can satisfy all your K-food cravings. 

Image adapted from: Eatbook
Expect an extensive menu of Korean street food, including the Sausage Gimbap ($11.88), Truffle Jjajang Ramyeon ($11.88), and Fried Chicken (Half) ($15.88). For those who love a quirky food plating, be sure to get the Odeng Soup ($18.88) that's served in a traditional kettle. 
Address: 26A Lorong Mambong, Singapore 277685
Opening hours: Mon-Fri 11.30am-3pm, 5.30pm-12am | Sat-Sun 11.30am-12am
Contact: 6235 9950
---
13. Suterwala's – Unique ceramic homeware to decorate your BTO
---

Image credit: Suterwalas.sg via Facebook
There's nothing wrong with furnishing your home with Ikea items – but if you have the budget for something more bougie, we'd say go for Suterwala's high-end tableware and homeware. 

Image credit: Suterwalas.sg via Facebook
Each item is curated from designers all over the globe, made with materials including fine porcelain, stoneware, gold, and mango wood. You'll also find a recurring theme of wildlife and nature – perfect for those who have a tropical-themed home. 
Address: 211 Holland Avenue #03-06A Singapore 278967
Opening hours: Tue-Sun 10.30am-7.30pm (Closed on Mondays)
---
14. Local shoe cobbler – One of the last of a dying trade
---

Image adapted from: Street Directory
We're all about supporting locals here at TheSmartLocal, and this includes the elderly cobbler at Holland Village. You might've seen this uncle when exiting from Holland Village MRT, where he sets up his makeshift stall outside Crystal Jade. 
His current rates start from $5 and his working hours are from 10am/10.30am-8pm. However, this is depending on his personal schedule so it's not always a guarantee that you'll find him there. But given the affordability of his services, it's defo worth engaging him to fix your broken footwear. Plus, it's more eco-friendly than buying a new pair of shoes. 
---
---
Holland Village has come a long way from being just a watering hole for locals and the expatriate community living in the area's HDB flats and landed houses.
After checking out these unique finds above, you'll have a wide variety of makan places to refuel at. Besides food centres, pay a visit  to cafes like Sunday Folks and 2AM-Dessert Bar, or drop by restaurants Crystal Jade and Original Sin, a Mediterranean restaurant. You can also grab some iconic egg tarts at Tai Cheong Bakery at Lorong Liput.
More local content:
---
Original article published on 20th January 2022 by Stephanie Long. Last updated by Joycelyn Yeow on 24th May 2023.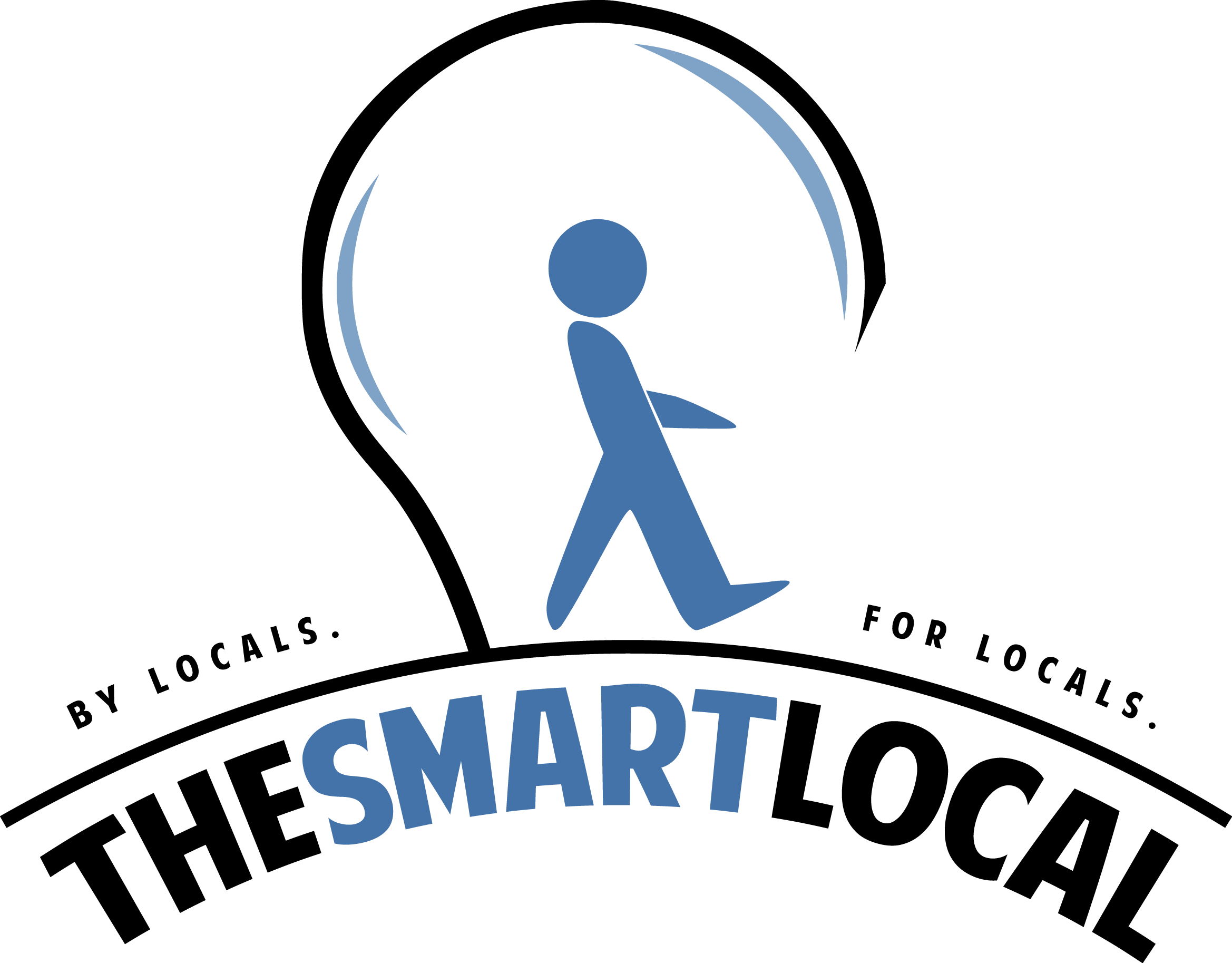 Drop us your email so you won't miss the latest news.