Unique things to do in Holland Village
---
Think of Holland Village and sarong party girls and Singapore's longest-running Chinese drama might come to mind. In recent years, it's also become a haven for its myriad of hipster cafes at Chip Bee Gardens and the row of bars at Lorong Mambong.
That being said, there certainly lies a whole other side to the neighbourhood beyond its bohemian image. Here are eight unique things to do in Holland Village:
---
1. The Cinnamon Room – Shop unique rugs to beautify your BTO
---

Image credit:  The Cinnamon Room
Located just above Tiong Bahru Bakery in Holland Village, The Cinnamon Room is a charming home decor store that specialises in rugs. Here's where you'll be able to pick up ones made of cowhide, which are stain-resistant, and even weatherproof rugs you can use to decorate outdoor balconies.
Apart from rugs, there's also an eclectic mix of furniture for sale. Find nesting side tables, and steel lanterns that will add a touch of whimsy to your home.
Address: 43 Jalan Merah Saga, #02-74, Singapore 278115
Opening Hours: Tues & Thurs 11AM-4PM | Sat 11AM-5PM | Closed on Mon, Wed, Fri & Sun
Telephone: 9727 3051
---
2. Taksu Art Gallery – Lesser-known contemporary art gallery
---
You don't have to be an art critic to appreciate paintings and sculptures, which is what you'll find at this space hidden at Chip Bee Gardens. Taksu Art Gallery displays artwork from around the region. 

Image credit: @taksu.galleries
Although the gallery is geared towards art collectors, entry is free throughout opening hours. If you're having a coffee date nearby, here's a quick pitstop you can make at no extra charge.
Address: 43 Jalan Merah Saga, #01-72, Singapore 278115
Opening Hours: Tues – Sat 10AM-7PM | Sun 12PM-6PM | Closed on Mon
Telephone: 6476 4788
---
3. Le Salon by Ling – Designer fashion store and creative studio
---
With its studio looking like a chic apartment straight out of a Kinfolk magazine, Le Salon is a boutique shop that sells a range of luxury homeware and bags from fashion designer Ling Wu. 

Image credit: Ling Wu Asia 
Stepping in here is like stepping into Ling's own home, where she has on display and for sale real vintage accessories, and leather bags she's designed herself. These items are an alternative to the usual labels you'll find along Orchard Road, for those looking to invest in their first designer piece.
Address: 43 Jalan Merah Saga, #02-78, Singapore 278115
Opening Hours: Mon-Fri 11AM-6PM | Closed on Sat & Sun
Telephone: 8218 6348
---
4. UBX Training – Personalised boxing sessions for after work gains
---
Image credit: @ubxhollandvillage
Busy bees with no time to exercise can still squeeze one in during lunch at UBX Training. Pronounced 'you box', this fitness franchise from Australia offers a full-body workout using strength and boxing training. You won't be stepping into a ring for real, but you'll go through the motions of jabs and punches in the 12 stations that will take about 40 minutes to complete.
Show up any time in your workout gear, pick up a pair of boxing gloves, then head to the training ground located right beside Holland Village MRT station. You'll be coached 1-to-1 to ensure you're hitting the right moves.
Address: 46 Lor Mambong, Singapore 277696
Opening Hours: Mon-Thurs 6AM-11AM; 4.30PM-8.30PM | Fri 6AM-11AM; 4.30PM-7.30PM | Sat 8AM-12PM | Closed on Sun
Telephone: 8399 5528
---
5. The Nailist – Popular nail studio with an affordable price
---
Image credit: The Nailist
If you're in need of self-care, you'll find it  right in Holland Village, The Nailist has you covered. The nail studio offers a whole range of mani-pedi services, including gel and acrylic extensions, and intricately designed nail art. 
Image credit: The Nailist 
Services are very much affordable, with a Classic Manicure and Pedicure priced at $25 and $33 respectively. Express options, starting from $14, show that you do not need to burn a hole in your wallet for that well deserved self-care treat. 
Address: 118, #03-03 Holland Ave, Raffles Holland V, 278997
Opening Hours: 10AM-9PM, Daily
Telephone: 6262 6163
---
6. Singapore's OK Sculpture Park – Offbeat sculptures
---
Image adapted from Chee Peng Lim and Chee Peng Lim 
Set up after the SARS epidemic in 2003, Singapore's OK Sculpture Park is a very apt reminder in our current circumstances. You'll find bronze statuettes depicting actions like  temperature-taking and washing hands – nudges for people to continue practising good hygiene.
Address: 12 Holland Ave, Singapore 272012
---
7. Independent Market – Singapore-themed gifts like no other
---
Image credit: @independentmarketsg
If you're looking for gifts with local flavour, head to Independent Market within Holland Road Shopping Centre. It carries esoteric gifts from brands like Supermama and wheniwasfour.
Pick up plates covered in illustrations of your local hawker centre faves, or pouches bearing Singlish puns here. These will make excellent gifts to show off your patriotic pride or as souvenirs for out-of-towners wanting to remember their time in Singapore.
Address: 211 Holland Ave, #03-01 Holland Road Shopping Centre, 278967
Opening Hours: 10.30AM-7PM, Daily
Telephone: 9338 2663
---
8. Wellie Batik – Indonesian Batik dresses and shirts
---
Image credit: @welliebatik
Shops come and go, but Wellie Batik has been the one mainstay within Holland Village for the past 40 years. Already an institution in the enclave, this Indonesian Batik specialist shop showcases a range of different types of fabric that are both handmade and imported from the homeland.
Don't be quick to dismiss batik as something only worn by the older crowd; batik is making a comeback at formal events like weddings. A colourful upgrade from the usual stiff white shirts.
Image credit: @welliebatik
Besides turning these wonderful prints into dresses, men's shirts, pillow cases and bags, the store also offers tailoring services, and sells raw fabric for those eager to sew their own creations.
Address: 211 Holland Ave, #03-18 Holland Road Shopping Centre, 278967
Opening Hours: 10AM-7PM, Mon-Sat | 10.30AM-6.30PM, Sun
Telephone: 9171 5662
---
Exploring Holland Village's hidden gems
---
Holland Village has come a long way from being just a watering hole for locals and the expatriate community living in the area's HDB flats and landed houses.
After checking out these unique finds above, you'll have a wide variety of makan places to refuel at. Besides food centres, pay a visit  to cafes like Sunday Folks and 2AM-Dessert Bar, or drop by restaurants Crystal Jade and Original Sin, a Mediterranean restaurant. You can also grab some iconic egg tarts at Tai Cheong Bakery at Lorong Liput.
Activities-wise, you can check out various shops around Holland Village Shopping Centre, such as leather craft shop Bynd Artisans and Suterwala's, a handicraft shop. No matter what your pick, we hope that your day out at Holland Village will be one to remember!
Check out more of our neighbourhood guides:
---
Original article published on 20th January 2022. Last updated by Andrew Hoon on 15th March 2023.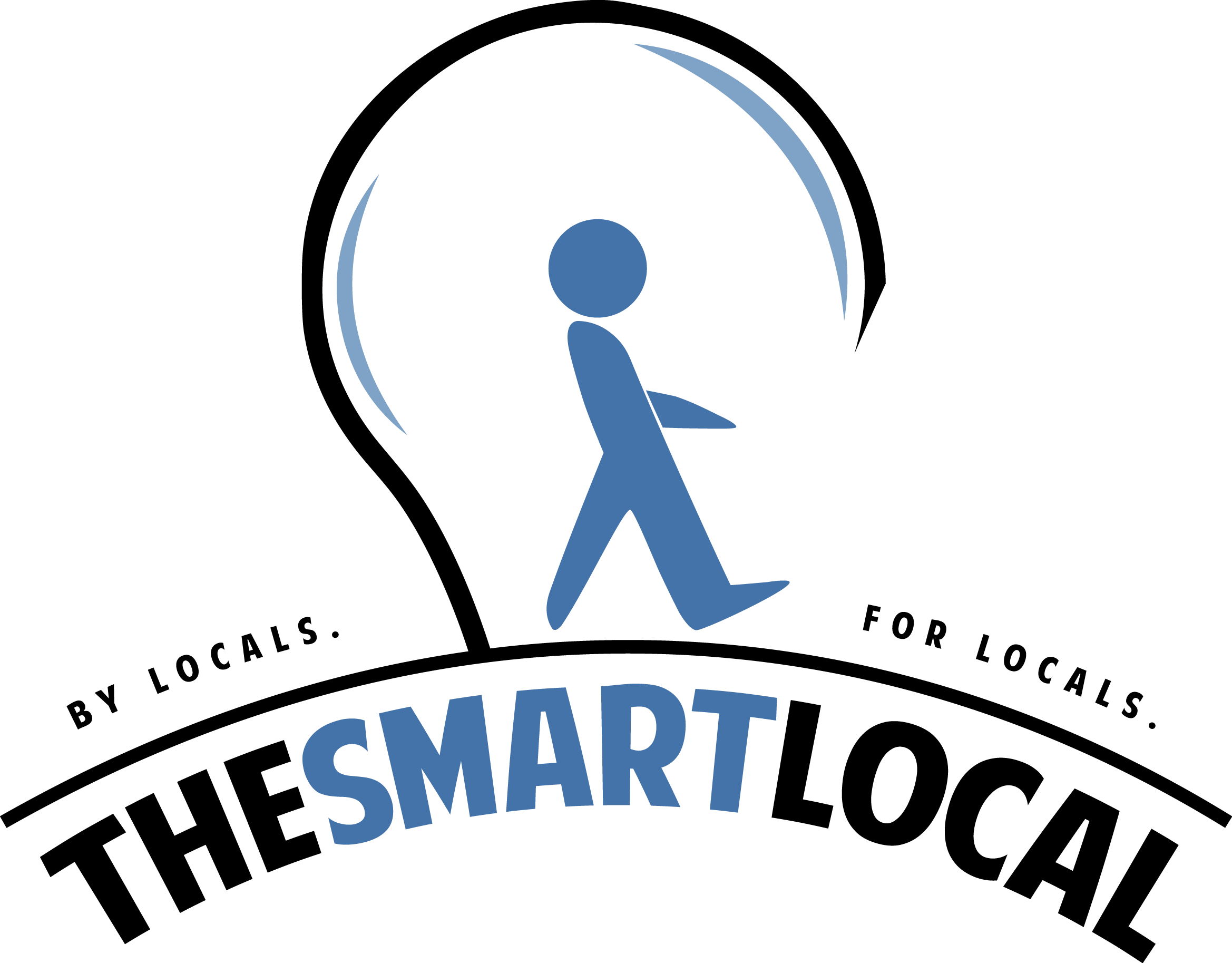 Drop us your email so you won't miss the latest news.