New cafes & restaurants in February 2023
---
Valentine's Day is just around the corner and you might be scouring for cool new places to take your date to. And while it's only the start of the year, a ton of different cafes and dessert places have already opened, with more exciting openings expected in February – including a popular cinnamon bun chain all the way from the U.S.
Here are 9 new cafes and restaurants in February 2023 to check out.
---
1. Sweedy Patisserie – Artisanal "fat macarons" in Hougang
---

Image credit: @sweedyp.sg
After the croffle, another Korean food trend that's been taking the food scene by storm is fatcarons – fat macarons which essentially come with way more layers of filling. Sweedy Patisserie offers these, but with a local twist. They've been selling them via their online store and at pop-ups. 

If you're big on durians, try the Mao Shan Wang Mousse Cake ($12.80).
Image credit: @sweedyp.sg
The patisserie has recently opened a physical store in Hougang, so you'll have somewhere to pop by to fulfil your sweet and savoury cravings after you've discovered the best things to do in Hougang. Bite into uniquely local fatcaron flavours such as Milo and black sesame.
Price: $$
Must-trys: Black Sesame Fatcaron ($5), Liu Sha Bao Fatcaron – salted egg custard ($5), Beef Melt ($16)
Address: 377 Hougang Street 32, #01-32, Hougang Rivercourt, Singapore 530377
Opening hours:  Tues-Thurs 12pm to 9pm | Fri-Sun 11am to 10pm
Contact: 9436 8160 | Sweedy Patisserie website
---
2. 日日茶 Ri Ri Cha – Ice-cream served in dumpling baskets
---

Image credit: Shaun Chen
If you're ever around Chinatown, pop by Ri Ri Cha located right next to the Buddha Tooth Relic Temple. This cafe is The Better Scoop's newest venture offering an array of oriental tea-flavoured ice-cream.

Image credit: @patrickawj
Get them served on waffles, or if you're feeling adventurous, try them with a sticky red date cake (additional $2.50) or steamed rice cake 白糖糕 (additional $1). What's interesting is that these 2 variations are served in cute mini dim sum baskets – a unique take on plating desserts.
Price: $$
Must-trys: Nian Gao Waffles ($6.80), Pi Pa Gao Ice-cream ($5.50 per scoop), Tie Guan Yin with Nian Gao waffle (from $12.30)
Address: 24 Sago Street, Singapore 059020
Opening hours: Tue-Sun 12pm-10pm (Closed on Mondays)
Contact: 9681 4085 | Ri Ri Cha Instagram 
---
3. Hellu Cafe – Rustic croffle cafe in the CBD area
---

Image credit: @doggaebi
Rid the Monday Blues with croffles – the love child of croissants and waffles – from Hellu Cafe located at Far East Square in Telok Ayer. Be it for lunch or an after work pick-me-up, get your share of desserts such as plain croffles ($5.50) and chocolate croffles ($6). 

Image credit: Cassie (Cassakating)
Wash it down with some coffee starting from $4.20. If you're not feeling coffee, they have other refreshing drinks such as yuzu lemonade ($6.50) and white peach passion soda ($6.50). With its rustic aesthetic, you could also get in some pretty shots for the 'Gram.
Price: $$
Must-trys: Cheese croffle ($6), White Peach Passion Soda ($6.5)
Address: Far East Square #01-05, 135 Amoy Street, Singapore 049965
Opening hours: Mon-Fri 8am-6pm | Sat 10am-4pm (Closed on Sundays)
Contact: Hellu Coffee Instagram
---
4. Unatoto  – Popular chain from Japan with affordable mains
---

Image credit: @auntiekongfoodie 
If you're a sucker for food with umami, get a taste of it at this authentic Japanese chain. Unatoto is a popular food chain from Japan known for their affordable yet delicious unagi bowls. And they have slithered into Singapore this year.
On 25th January 2023, they opened their very first outlet in Singapore at Guoco Tower in Tanjong Pagar. If you work in the CBD, consider this for your next lunch. Dig into some rice bowls and bento boxes from as low as $8. 

Image credit: A T
Price: $$
Must-trys: Unagi Don ($9.50), Hitsumabushi unagi set ($13.50)
Address: 7 Wallich Street, #B1 – 03, Guoco Tower, Singapore 078884
Opening hours: Mon-Fri 11am-3 pm & 5pm-10pm (Closed on Saturdays & Sundays)
Contact: 6015 0591 | Unatoto Iinstagram
---
5. 8Bar Espresso – Oriental TCM-themed roastery
---

Image credit: @teh0daily
Head to 8Bar Espresso in Paya Lebar and you'll immediately recognise the large red TCM medicine cabinet stretching across the wall behind the counter. Except that here, you'll be getting coffee instead of herbs.
Take a seat at the translucent chairs and tables that resemble the colour of tea – or herbal medicine. You can get your over-the-counter coffee fix starting from $4, served in a unique conical cup. Or, try unique lattes that include flavours such as herbal blueberry and pistachio pineapple (from $8). 

Image credit: @teh0daily
Apart from drinks, you can also grab a bite here. Their array of dishes include customisable breakfast bagels. Pick between a plain bagel, blueberry bagel or milk toast. Then choose from different prescribed fillings such black mango.
Price: $$
Must-trys: Lu You fries with braised pork ($13), Black Mango bagel ($11), Matcha Mango Latte ($9)
Address: 10 Eunos Road 8, #01-131, Singpost Centre, Singapore 408600
Opening hours: 8:30am–5:30pm, Daily
Contact: 8892 2094 | 8Bar Espresso website
---
6. ASK Coffee Roastery – Cafe chain from Malaysia
---

Image credit: @doggaebi
Bringing you coffee from across the causeway is ASK Coffee Roastery. Before you ask, ASK actually stands for "Aku Suka Kopi" which means "I like coffee" in Malay. The cafe has a contemporary minimalistic look with white marbled tabletops and counters.
If you need to be brought back to life, get a cup of black coffee ($4) or latte ($6). There's also flavoured coffee ($7-$9) such as salted caramel and hazelnut for a hint of sweet and nutty flavours. 

Image credit: @doggaebi
Opposite the main counter is their pastry section. For $3.50, you can get a butter croissant or chocolate danish. And if you join their loyalty program, you can get a free drink once you've accumulated a spending of $60.
Price: $$
Must-trys: Cappuccino ($6), Butter Chicken Pie ($6.50)
Address: 32 Seah Street, Singapore 188388
Opening hours: Mon-Fri 9am–4:30pm | Sat 10am–4:30pm | Sun 1pm–4:30pm
Contact: 9768 5448 | ASK Coffee Roastery Instagram
---
7. Popeyes – First 24/7 outlet in Singapore, at The Rail Mall
---

Image credit: Fei Siong Group
Fast food cravings can hit anytime, even in the wee hours of the morning. One fast-food restaurant chain we rely on is McDonalds. Now Popeyes has joined in with a 24-hour Popeyes outlet at The Rail Mall.

Image credit: @uzairthesmb1536a
Get your late-night fried chicken or go on a 2am supper hangout with friends. The Rail Mall also has 24-hour delivery so you can get your late-night fried chicken without having to leave the house. 
Along with its opening, get a free chilli crab chicken with a minimum spend of $15  exclusively at The Rail Mall outlet. This promo runs from now until 5th February 2023.
Price: $$
Must-trys: Chilli crab chicken set meal ($11.80), 6 piece mushroom ($6.90), garlic rice ($3.60)
Address: 462 Upper Bukit Timah Road, The Rail Mall, Singapore 678076
Opening hours: 24 hours
Contact: Popeyes website
Full list of Popeyes outlets.
---
8. Cinnabon – Popular cinnamon rolls from the U.S.
---

Image credit: @louivue
Cinnabon will finally be rolling into Singapore this month. Appease your sweet tooth with cinnamon rolls from the U.S. Its first ever outlet is set to open at Raffles City and construction is already under way. 

Image credit: @coffendcake
While the menu items have not been revealed yet, you can definitely expect some banger classic cinnamon rolls. So keep an eye out for any juicy updates on the Cinnabon facebook page. There's no need to fly to the U.S. to get your fix of Cinnabons. 
Address: 252 North Bridge Road, #B1-60 Raffles City, Singapore 179103
Contact: Cinnabon facebook
---
9. Fujiwara Tofu Concept Shop – Initial D anime-themed cafe
---

Images are for illustrative purposes only.
Image credit: @nizzam240sx
Initial D fans, get into gear because Fujiwara Tofu Concept Shop will be opening here in Singapore in late February. This cafe based on the manga and anime series, Initial D, is already a hotspot with fans getting photos of their cars with the cafe's exterior.
Once it opens, it would make a great hangout spot to catch up with your car-kis. So if you're driving down Sims Avenue and get deja vu seeing an oh-so familiar building, your eyes don't deceive you – it's an actual working replica of the Fujiwara Tofu shop.

Menu offerings at the Fujiwara Tofu Shop in Malaysia.
Image credit: @droidxeats
The menu and prices have not been released at time of writing but you can stay tuned to their IG page to stay updated on any new developments. 
Meanwhile at the Fujiwara Tofu Shop in Malaysia, the menu offerings include teriyaki chicken don (RM20.90 ~$6.50) and Tofufa (RM5 ~$1.55) – with the option to add grass jelly for an additional RM1 (~$0.30).
Address: 169 Sims Avenue, #01-02, Singapore 387488
Contact: 9636 7799 | Fujiwara Tofu Concept Shop Singapore Instagram
For more new cafes and restaurants, read out past months' editions below:
---
– January –
---
1. Cafe Usagi Tokyo – Handmade Japanese mochi ice cream
---

Image credit: TB Foo
Coinciding with this year's zodiac animal, Cafe Usagi Tokyo's logo is that of a rabbit. If you're not putting together a Japan itinerary just yet, you can still get excited over these Japanese desserts and drinks till your next trip. 

Image credit:@cafe_usagi_tokyo
You can also choose to have your ice cream served with waffles and either Kuromitsu – a Japanese sugar syrup – or classic maple syrup. To accompany your food, sip on some hot Japanese tea (from $7.50).
Price: $$
Must-trys: Signature mochi ice cream ($6), hojicha latte ($6.80)
Address: 8 Temasek Boulevard, #02-615A Suntec City, Tower 3, Singapore 038988
Opening hours: 10am-10pm, Daily
Contact: Cafe Usagi Tokyo Instagram
---
2. bag me up bagel house – Unagi & wagyu bagels for $16.50
---

Image credit: @bagemeupsg
Bagels have seen an uptick in popularity in recent years, with McDonalds even releasing its own breakfast bagel. bag me up bagel house serves gourmet bagels from $10.50.

Image credit: @bagmeupsg
Their main slayers are the meat bagels. One of which is the Sale-man bagel ($16.50) comprising tender smoked salmon. You can also get a variety of milk tea and coffee beverages to wash it all down with.
Price: $$
Must-trys: Bag Me Up Signature bagel with unagi ($16.50), We Will Wagyu bagel with wagyu beef ($16.50)
Address: 2 Everton Park, #01-59B, Singapore 081002
Opening hours: Thu-Fri 9.30am-3pm | Sat-Mon & Wed 9.30am-5pm (Closed on Tuesdays)
Contact: 9670 1750 | bagmeupsg Instagram
---
3. Sugaroses Cafe – DIY your own flower bouquets over lunch
---

Image adapted from: Jade Tay
A short 2-minute walk from Jalan Besar MRT is Sugaroses Cafe, an Instagram-worthy spot with a soft floral aesthetic. Making it super obvious that it's a flower-themed cafe, there are pink and purple flowers that look like they're blooming from the ceiling. 

Even their dishes are laced with petals, adhering to the floral theme.
Image credit: Sugaroses Cafe
If you want to surprise your loved one with a bouquet made by yours truly, you can get the DIY package ($69.90). You get to pick 6 flowers, 9 types of foliage or fillers, and 5 pieces of wrapping paper from their array of offerings to craft your flower arrangement. 
They have specialty drinks you cap sip on while you work on your handmade gift, as well as dishes like rendang chicken rice ($10.90) if you're starving.
Price: $$
Must-trys: All day breakfast ($19.90), iced lychee oolong ($6.50)
Address: 23 Upper Weld Road, Singapore 207380
Opening hours: 11am-8pm, Daily
Contact: 8946 7965 | Sugaroses Cafe website
---
4. Seng House – Pet-friendly with unique local dishes
---

Image credit: @senghousesg
If you're looking for a fresh spot to hangout with your favourite beings – both human and dog – hit up Seng House. Coo at each other's pets during weekend brunch at the outdoor pet-friendly area. You should easily find this restaurant with its forest green theme and contemporary design.

Hainanese Pork Chop.
Image adapted from: Seng House
The menu is unique too, with a modern take on local food from the 70s. Try atas-ified Singaporean dishes like durian creme brulee ($12) and Hainanese pork chop ($22.50).
Price: $$
Must-trys: Claypot chicken rice ($18.80), Donut Kiap – yam ice cream between deep-fried donuts ($10.80)
Address: 214 Tanjong Katong Road, Singapore 437007
Opening hours: 8am-10.30pm, Daily
Contact: 9182 6388 | Seng House website
---
5. Yolé Cafe – 1st cafe from popular froyo brand with healthy dishes
---

Image credit: Kenny Loong
Yolé, the blue froyo shop that you've probably gone to enough times that getting there is muscle memory atp. You'll be pleased to know that they've opened their first ever Yolé Cafe in Chinatown. 

Image credit: @yolecafe
Besides the usual froyo, you can also grab a healthy yet delicious meal with friends with dishes like pistachio brioche ($18.90) and quinoa chicken bowl salad (18.90). There are also a myriad of specialty drinks you can try, from milkshakes to soda mocktails.
Price: $$
Must-trys: Pistachio brioche ($18.90), Mango Blue Island – mango puree topped with blue and white whipped foam ($8.90)
Address: Pagoda Street, #30, Singapore 059189
Opening hours: 11am-10pm, Daily
Contact: Yolé website
---
6. Wonders – Mahjong-themed ice cream cafe in Ang Mo Kio
---

A single scoop goes for $4.20 with some premium flavours needing $1-$2 more. Top-up $6 for Belgian waffles.
Image credit: Wonders
Not only is this the time of year when you'll be playing endless rounds of the mahjong with friends and relatives, you can also carry over your love for mahjong to your desserts at Wonders. It's located at Ang Mo Kio, so Northies are in for a treat. 

The latte art is unique to the cafe, with traditional Chinese characters such as 發 (fa) which you'd recognise from mahjong tiles.
Image credit: Wonders
This cafe's ice cream flavours are tastefully labelled according to Mahjong lingo. Cookies and cream is named 半色 (ban se), meaning half colour, which coincides with the black and white appearance of the flavour. Meanwhile, strawberry cheesecake is named 红中 (hong zhong) which refers to the iconic red Mahjong tile.
Price: $
Must-trys: Pandan mochi waffle ($6)
Address: 128 Ang Mo Kio Avenue 3, #01-1867, Singapore 560128
Opening hours: 12pm-11pm, Daily
Contact: Wonders Instagram
---
7. crescent waffle & sandwich shop – Unique waffles at Fortune Centre
---

Image credit: @doggaebi
Fortune Centre has multiple hidden gem eateries, and one of the most recent to join the list is crescent waffle & sandwich shop. If you're a fan of pandan waffles from neighbourhood bakeries, you can try crescent's take on it from as low as $2.

Image credit: crescent waffle & sandwich shop
Pair your waffles with artisanal coffee from Cowpresso Coffee Roasters from $4.50 or Einspänner brews – Viennese coffee with whipped cream.
Price: $
Must-trys: Black sesame waffle ($2.80), Iced Crescent Coffee ($6.50), Matcha Einspänner ($7)
Address: 190 Middle Road, #01-17 Fortune Centre, Singapore 188979
Opening hours: 11am-9pm, Daily
Contact: Crescent waffle & sandwich shop Instagram
---
8. Equate Coffee – New outlet at Orchard with upside-down trees
---

Image credit: @selfcarelivingdays
Located in town, Equate Coffee's new outlet turns the nature theme on its head, literally. Find upside-down trees with their roots sticking out as the cafe's centrepiece. It would make a baffling IG post igniting your friends' curiosity.

Spam Truffle Egg Mayo Sandos ($13.80).
Image credit: @selfcarelivingdays
As you take in the earthy interior, try some of their unique sandos and croissants. If you're craving something sweet, they've also got an almond croissant ($7.80) with nuts arranged to look like a flower. 
Price: $$
Must-trys: Spam Truffle Egg Mayo Sandos ($13.80), Mocha ($5.50)
Address: 181 Orchard Road, #01-17A Orchard Central, Singapore 238896
Opening hours: 9.30am-8.30pm, Daily
Contact: Equate website
---
Bonus: Tag Espresso – Unique coffee flavours like pandan & mint
---

Image credit: XY Wen
Tag Espresso is a company that sells coffee capsules online. Almost like a coffee subscription service, they offer packs of capsules which you can simply mix with milk or water without the need for a coffee machine.

Image adapted from: @tagespresso
They have opened their first physical store at Raffles City so you can drop by for a cup of joe, sampling unique flavour notes from pineapple to rose coconut.
Price: $$
Must-trys: Mint Latte ($7), Kaya Pandan Latte ($9)
Address: 252 North Bridge Road, #B1-49 Raffles City Shopping Centre, Singapore 179103
Opening hours: Wed-Mon 8am-10pm | Tues 8am-8pm
Contact: Tag Expresso website
---
Dine out at these new cafes and restaurants
---
Make your Valentine's Day date or singles hangout sesh special this month with trips to these cool new cafes and restaurants in Singapore. You can treat your sweetheart to some unique sugary treats or grab a bowl of authentic Japanese unagi bowls with your bros. 
More places to explore in 2023:
---
Cover image adapted from: @nizzam240sx, @teh0daily ,@auntiekongfoodie
Originally published on 10th January 2023. Last updated on 1st February 2023.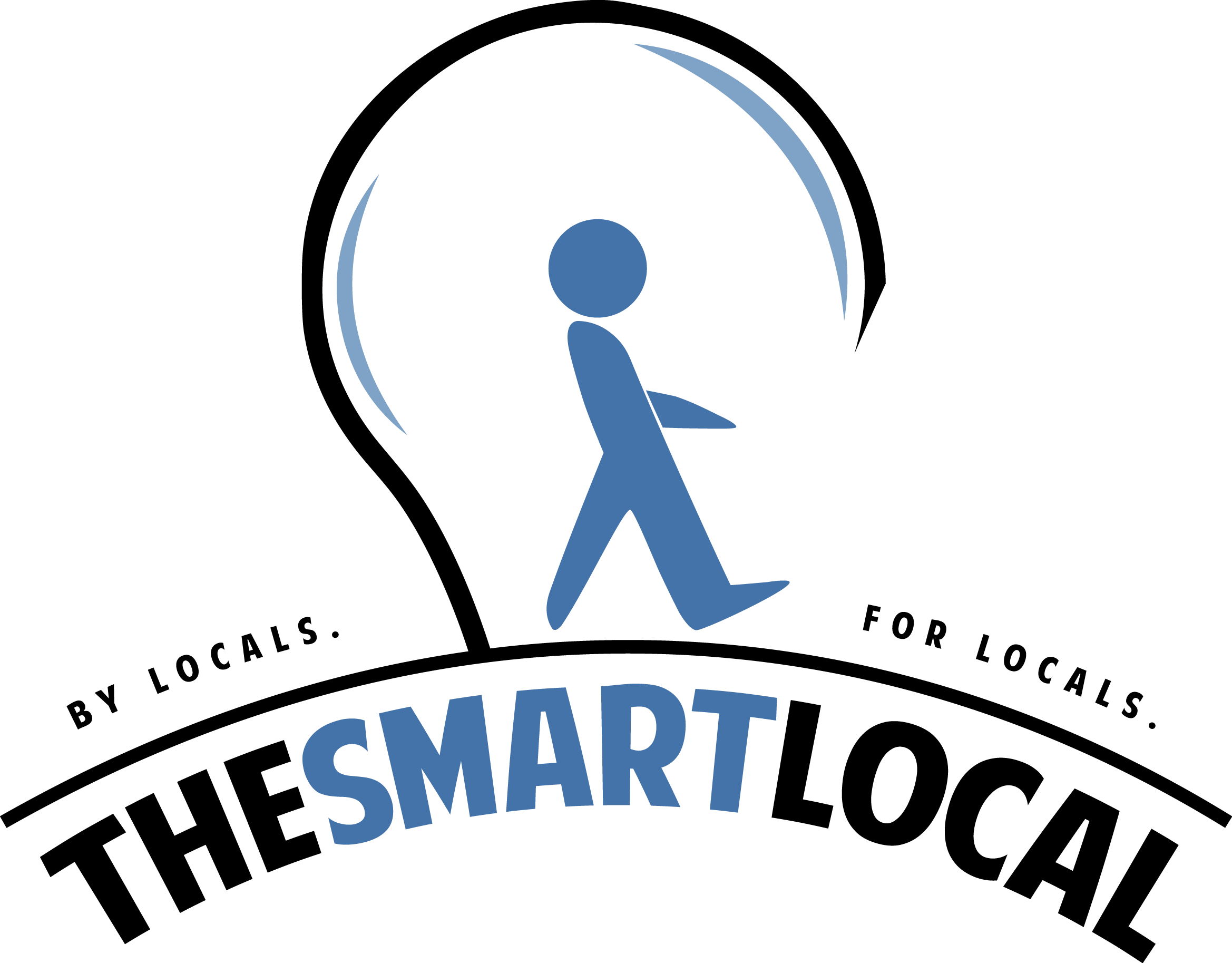 Drop us your email so you won't miss the latest news.