Mr. Coconut in Singapore
---
Eating, complaining and queuing are arguably the national pastimes of Singaporeans. And when it comes to queueing, snaking lines and long waiting times never seem to discourage the average Singaporean from joining in – be it for the latest food craze or TOTO tickets. 
Following the footsteps of salted egg and bubble tea, coconut shakes are one of the latest trends, even with humble fruit drink stalls at hawker centres hopping onto the bandwagon. But the brand that has undoubtedly made the biggest waves would be Mr. Coconut. 
The Mr. Coconut hype has taken over our little red dot, with more than 20 outlets popping up since its surprisingly quiet launch in 2016. Its success doesn't seem to be fanning either, despite several other coconut specialty shops opening up since then. 
So, what is with the unwavering popularity of Mr. Coconut?
---
Who is Mr. Coconut?
---

Image credit: @leslie.koh
In spirit of #SupportingLocal, Singaporeans would be pleased to know that Mr. Coconut is a homegrown creation. 
But before gracing our island as the brand we've come to love, it went by a different name that got a very different response. Initially launched as "Xiang Yu" back in 2015, the humble coconut shake store's business was shaky. 
Founders Andrew Cai, Lucas Lin and Vivian Yeo were inspired to start their own coconut business after falling in love with the drink on a trip to Vivian's hometown in Malacca, Malaysia. However, the excitement of opening up their own shop didn't last long when they realised that Singaporeans had a much bigger trend they weren't going to move on from anytime soon: bubble tea. 
With no prior F&B experience, the trio had machinery and equipment they didn't end up using, inching the business towards bankruptcy due to high rent and a lack of customers. 
However, despite these setbacks, Andrew led the team and trusted his gut that coconut shakes would take off, thus rebranding "Xiang Yu" and relaunching themselves as "Mr. Coconut" in 2016. 

A loyalty programme was introduced to build customer retention, with them earning points to redeem free upsizes, drinks and toppings.
Image adapted from:  Mr Coconut
Through 1-for-1 promotions, word of mouth and the help of local influencers and food bloggers, the brand finally took off and has since expanded from only two outlets in 2017, to 25 outlets scattered all across the country today. 
---
Rise in popularity during the pandemic
---
Surprisingly, although the brand has been around for a while, crowds only started to swarm over the last year. The sudden rise in Mr. Coconut's popularity came like a thief in the night, and soon was the highlight of everyone's Instagram stories. 
I'm sure many can agree that "Who wants Mr. Coconut?" has taken over "Who wants bubble tea?" as a regular question amongst friends – which almost always is responded with a chorus of Me, me, me-s.

Almost like some sort of pre-mahjong ritual, my friends and I make it a point to get Mr. Coconut every time we meet up for our weekly games.
Image credit: Priscilla Tan
Famous for their coconut shakes, I first became aware of Mr. Coconut's existence during 2020's iconic Circuit Breaker and personally attribute their popularity to BBT shops being closed during that period. 

Striving only to provide the freshest coconuts, Mr. Coconut has expanded their menu, serving everything from coconut shakes, juices and lattes to their own version of bubble tea with gula melaka pearls. 
Image credit: @jurongpoint
Using the flesh of young Thai coconuts and fresh coconut juice, their shakes are refreshingly sweet and creamy. In fact, its 0% sugar level is sweet enough for most, especially if you're one of those who opt for 100% sugar each time. 
Eating sweet foods is known to release dopamine – a.k.a. "feel good" hormones – and coconuts are popular for the widespread belief in its cooling properties. The coconut is also known for its multitude of health benefits – it's even been coined as "nature's sports drink" because of its hydration benefits. 
And because of this, many might believe that Mr. Coconut might be a healthier alternative to drinking BBT. 
Maybe it's the false sense of healthiness Singaporeans dig, but this should be taken with a pinch of salt. Being made with ice cream to produce that creamy, milkshake-like texture, coconut shakes might not be as guilt-free as one might think. Not to mention, add-ons like crushed Oreos and pearls would definitely make it an equally guilty treat as a cup of BBT.  
With Covid-19 jabs having been rolled out over the last few months, many have started to share their own "tips" on how to lessen the side effects of the vaccine – lo and behold, drinking coconut water was one of them. 
The Straits Times reported a surge in sales of coconut water after the vaccine rollout was introduced, with one retailer seeing a 140% jump in sales within a period of one month. 
Because of this, Mr. Coconut has become a convenient outlet to obtain this "remedy", being an accessible and delicious option for many. 

An instance of heavily forward fake news messages on messaging platforms
Image credit: Boo Mer RC Zone 4 Members on Telegram
Although there isn't evidence to prove that coconut water alleviates the common side effects of fever and body aches, this belief has spread like wildfire, even among younger Singaporeans. 
We might laugh at our parents for falling prey to fake news on WhatsApp, but it seems that we Millennials and Gen Z-ers might have some boomer instincts ourselves, believing that loading up on coconut shakes and water can prevent us from falling sick. 

Mr. Coconut's coconut ice cream is reminiscent of those we used to get from Chatuchak in Bangkok during the good ol' pre-pandemic days
Image credit: @winelevigrub
I wouldn't deny giving into the temptation myself. It's hard to resist a good cup of Mr. Coconut – or even the OGs like Koi and Gong Cha – to cool off, especially with Singapore's humid climate and stressful workdays. 
One TikTok user even joked about how Mr. Coconut puts "crack" in their drinks, making its drinks so addictive. This claim was obviously made in jest to highlight how crazily addictive Mr. Coconut's drinks are. 
---
Singaporeans and crazy long queues
---
Although Mr. Coconut outlets are popping up exponentially across the island, the queues never seem to cease, with little to no downtime for the store no matter what time one seems to pop by. 
A Redditor commented on Singaporeans' love for queuing, saying, "Basically, if it's new and novel, Singaporeans will queue. Seen so many food fads over the years." 
Perhaps it's the herd mentality of "if there is a queue, the food is sure to be good and worth the time", or maybe it's just the sense of kiasu-ness ingrained in us as Singaporeans. Long queues are always a given for newly-opened food establishments that have made their name overseas too, like Shake Shack.

Many would be guilty of flocking to stalls with the longest queue, especially at hawker centres or restaurants we've never been to before, because "the food must be the best".
Singaporeans are known for their outstanding stamina when it comes to queuing up too, evident from the McDonald's Hello Kitty craze back in 2000, where lines started forming as early as 6am. 

Queues for the Hello Kitty Happy Meal Toy when it made a comeback in 2014
Image credit: Uniquely Singaporean
Although some might sneer at those queuing from time to time, we know deep down that this is just one of the many traits that make us uniquely Singaporean. 
---
So, is it worth the hype?
---
Singaporeans are quick to jump on fads –  think salted egg yolk trends that are still going strong even today and the hoarding of toilet paper and canned foods before the Circuit Breaker took place last year. 
With platforms like TikTok dictating the latest trends for us to keep up with, there's no saying what the next big thing would be. 
It's no surprise that Mr. Coconut has found its way onto social media as well. After all, there's only so much we can do in our little island of Singapore so everyone's looking for the newest places to visit and try – and if it's popular on TikTok, it must be worth the hype, right?

Mr. Coconut customers waiting eagerly for their queue numbers to be called
Image credit: @oreo_travellog
A simple search on TikTok for #Mr.coconut leads to search results amounting to 6.3 million views, from users making their own coconut shakes to documenting their experiences trying out Mr. Coconut for the first time. 
Trends come and go quickly in a media savvy society like Singapore, which makes it easy to assume that people are simply jumping on the bandwagon. This leads to the golden question: Is Mr. Coconut really worth the hype? 
Though many competitor brands have popped up since the launch of Mr. Coconut, none seem to be catching on just quite as much.
"I tried it because of the hype and stayed because other brands just don't match up to Mr. Coconut," and "There's something about it being icy and creamy at the same time, with little coconut bits that make it very addictive," were just some of the responses I got from my friends when asked about their love for Mr. Coconut. 
Recipes for homemade "Mr. Coconut shakes" have been circulating around TikTok, with many users recreating their own drinks at home using simple ingredients. Despite the accessibility of the ingredients and a pretty fool-proof recipe, queues have not waned and Mr. Coconut is still as popular as ever. 
Mr. Coconut's popularity may seem like a phase Singaporeans are going through of having another dessert drink option besides BBT. But like many other food trends, its novelty might eventually wear off, especially when a new concept comes into the market to divert everyone's attention. 
But as a loyal fan of Mr. Coconut myself, I hope this trend is here to stay. 
More viral food places to check out: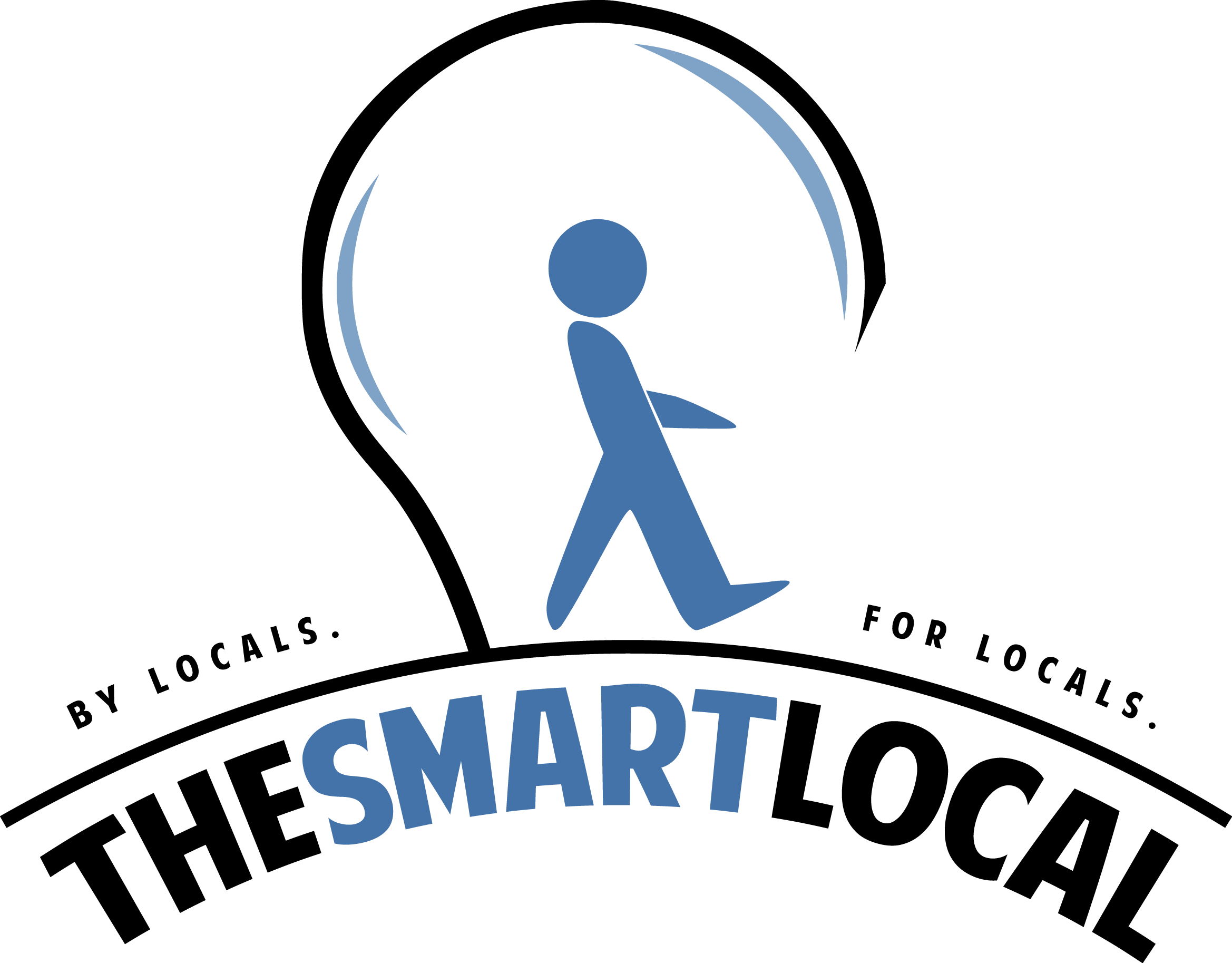 Drop us your email so you won't miss the latest news.