New restaurants and cafes in September 2021
---
We welcome this September with wide-open arms – not just because it's the birth month of our Libra and Virgo friends, but also because it's a bustling one for the F&B scene. With the return of Shakey's Pizza, the launch of Hello Kitty shabu shabu and a new romantic rooftop bistro, below are the best 20 new cafes and restaurants to check out this month:
Also check out our articles for new things to do and best deals in September 2021.
---
1. Sky Lido – Romantic rooftop bistro with burgers and pasta
---

Image credit: @skylidosg
Fans of alfresco dining, this one's for you. Helmed by the ex-head chef of Potato Head, Sky Lido offers an extensive view of the sky and a cool evening breeze to sweep your SO off his/her feet. 

Pulled-beef Short Rib Pasta
Image credit: @skylidosg
Creamy Pulled-beef Short Rib Pasta and thick Double Cheese Burgers are some of the western nosh on the menu. Mains are priced within the $20-$30 range – reasonable considering its central location and panoramic views of sunset.

Image credit: @skylidosg
Round up the date by chilling on the restaurant's whimsical swing, or with an idyllic walk along the nearby Singapore River.
Address: 317 Outram Road, #05-01 Concorde Shopping Centre, Singapore 169075
Opening hours: Tue – Sun 5PM-10.30PM (Closed on Mondays)
Telephone: 9177 2802
---
2. Absurdities – Omakase with a twist
---

Image credit: @vonbelle
"Don't play with food" and "sit down and finish your meal" are ideas gone with the wind at Absurdities. This new restaurant challenges the idea of stereotypical mealtime with an anti-fine dining, dining experience; omakase is just the beginning. 

Image credit: Absurdities
Other than leaving the menu entirely up to the chef, you'll also be setting yourself up for a two-hour-long six-course meal, with each dish served in a different setting. The brainchild of the creators of AndSoForth has guests climbing, crawling and entering themed spaces ranging from an airplane cabin to a 1960s suburban home. 
Prices begin from $176 per person and two alcoholic drinks are included per ticket. 
Address: 311 Jalan Besar, Singapore 208970
Opening hours: Thu – Sat 6.30PM-10.30PM (Closed from Sunday to Wednesday)
Telephone: 8952 9300
---
3. Pocha In A Forest – Korean street food-inspired bar on Prinsep
---

Image credit: @pocha_forest.sg
Live the K-drama life you've always dreamed of at Pocha In A Forest. For those unfamiliar with the term, pocha is short for pojangmacha which refers to a Korean street store, usually housed under a makeshift tent. 

Image credit: @kr_lovesome
Pop by the bar after work with friends to enjoy the staples of Fish Cake Soup ($15), Kimbap ($7) and Tteokbokki ($16) as you huddle at one of their small metal tables to replicate that Korean street-side dining experience as seen on TV. Else, choose from other seats such as benches and bar stools surrounded by decorative plants and neon lights.

Image credit: @pocha_forest.sg
The Prinsep bar has no shortage of Korean tipples with everything from Milkis Soju ($30/jug) to Ice Beer ($15/pint) – served in a frosty cup. Makgeolli fans can also find 12 different flavours (from $24) of the rice wine here – including Yakult, Lychee and Mango.
Address: 36 Prinsep Street, #01-01, Singapore 188648
Opening hours: Mon 3PM-10.30PM | Tue – Sun 12PM-10.30PM
Telephone: 8486 3857
---
4. Silk Tea Bar – Minimalist tea house in Chinatown 
---

Image credit: @desireebin
Sometimes, all it takes is some quali-tea time to feel rejuvenated. Visit Silk Tea Bar, a minimalist tea house in Chinatown the next time you feel the overwhelming need for a break.

Image credit: @__jinkool
Unwind with a freshly-brewed pot of tea served in three progressive brews – each with different flavours to savour. House Standards, such as the Wild Peony #1, are priced from $15 while more exotic picks can be found in their Silk Signatures ($48) menu.
Address: 26A Sago Street, Singapore 059021
Opening hours: Tue, Wed & Sun 11AM-7PM | Thu – Sat 11AM-10PM (Closed on Mondays)
Telephone: 8820 9796
---
5. Shake Shack @ GBTB – Outlet-exclusive garlic burger
---
Shake Shack needs no introduction as the burger stop from the states that many of us would willingly queue an hour for. Their seventh expansion brings a whimsical botanical-themed outlet to Gardens by the Bay.

Image credit: @shakeshacksg
No matter if you've visited their Jewel or Neil Road outlet a gazillion times – the GBTB outlet-exclusive Roasted Garlic Mushroom Burger (from $12.50) and Roasted Garlic Fries ($6.50) are sure to lure in both garlic and burger fans alike. Just be sure to bring along some mints if you're on a date.

Image credit: @eugenekhooyr
Also find new concretes like Berries by the Bay and Tropic Like It's Hot Concretes here, priced from $7.50 to cool down on a hot day.
Address: 18 Marina Gardens Drive, #03-02/03, Gardens By The Bay, Singapore 018953
Opening hours: Mon – Thu 11AM-8PM | Fri – Sun 11AM-9PM
---
6. B.E.D – Soju punch & mains from $5.80
---

Image adapted from: B.E.D
It's time to go to B.E.D – acronym for Beverages, Entertainment and Dining; not to be confused with that plush memory foam mattress you sleep on. Not just another litty neon-adorned scene, the Tai Seng bar is more than your next TikTok or IG backdrop.

Image credit: B.E.D
On the menu are wacky cocktails with picks like soju punch, served in a "steamboat pot" and desserts like a rubber duck-shaped mango sago ($11). Eats here are surprisingly affordable with Chicken Sumiyaki ($5.80), So Ramen ($6.80) and Pao Fan ($6.90) you can refuel on without dipping deep into your pockets.
Best part is, going home is as easy as walking to Tai Seng MRT, just 3 minutes away.

Image credit: B.E.D
Address: 26 Tai Seng Street, Level 1 J'Forté Building, Singapore 534057
Opening hours: Mon – Sat 11AM-10.30PM (Closed on Sundays)
Telephone: 6718 0509
---
7. Cherki – Surprise cocktails near the CBD
---

Image credit: @cherki_sg
The Singapore Chinese Cultural Centre is full of surprises – after springing pop-up rooftop installation opon us earlier this year, the obscure CBD building now presents Cherki. Ready your taste buds for Peranakan dishes with Western influences, with starters like Chilli Beef Rendang Fries ($12) and mains such as Laksa Lobster Linguini ($27).

Laksa Lobster Linguini
Image credit: @wawa.eats
After hours, top it all up with artisanal cocktail Streetside Signature ($23), a chendol based bevvy concocted with dark rum and Nigori sake. Feeling brave? Challenge the bartender to create a surprise Bespoke Cocktail ($20-$28).

Cocktails – West Side Journey ($23) and Loquat Elixir ($24).
Image credit: Ashlynn Loo
Address: 1 Straits Boulevard, #01-02, Singapore 018906
Opening hours: Mon – Sat 5PM-10.30PM (Closed on Sundays)
Telephone: 6514 8345
---
8. Tipsy Flamingo – Pierre Png's beach-themed bar
---

Image credit: @eatbooksg
Joining the list of celebrities that have moved from TV to F&B is Channel 8 heartthrob Pierre Png. Teaming up with actress Andrea De Cruz, the duo set up Tipsy Flamingo under the Tipsy Collective. You can't miss the store while passing by Raffles City, decked in unapologetically bright pink, with hints of retro: a Wes Anderson scene, with ramped up saturation.

Fried Beef Ribs
Image credit: @tipsyflamingo
Enter to find an equally extravagant menu of Tipsy's Lobster & Crabmeat Roll ($29), Fried Beef Rib ($60) and an array of zhng-ed up local dishes. Tipsy fans can also dive into the concept's ever-popular Burnt Cheesecake ($10) and Canadian Oysters ($2.25).

Image credit: @angeline79323
Address: 252 North Bridge Road, #01-17A, Raffles City Shopping Centre, Singapore 179103
Opening hours: 12PM-10.30PM, Daily
Telephone: 9010 0348
---
9. Chez Suzette – French cafe with mini-library at Keong Saik
---
We love the Keong Saik area for its unique cafes and restaurants – each overflowing with charm and character. Chez Suzette is the newest kid in the block, immediately fitting right in with its Parisian-influenced decor, large black-framed windows and rustic-chic cushioned seats.

Image credit: @doggaebi
A family-owned business, the cafe brings French nosh to the table with Duck Confit ($29), Escargots ($16) and Croque Monsieurs ($14). On a lazy Sunday afternoon, grab a book from their mini-library to whisk yourself away into a world of stories, cuppa in hand.

Image credit: @saltyaaron, @eatwithfelz
Their coffee (from $4.50) is made from beans sourced from local specialty store Alchemist and brewed in-house. Currently on its soft opening, Chez Suzette's menu will be limited until its official opening on 24th September 2021.
Address: 5 Teck Lim Road, Singapore 088383
Opening hours: Wed – Sat 8.30AM-10PM | Sun – Mon 8.30AM-5PM
Telephone: 9239 4095
---
10. Hello Kitty Shabu Shabu – Pop-up restaurant by Kumoya
---

Image credit: Kumoya Singapore
The fandom for Hello Kitty never ends – a sign that our inner child never really goes away. For fans of the Sanrio icon, Kumoya spices up your next shopping trip to Orchard Central with Hello Kitty Shabu Shabu.

Image credit: Eatbook
While you can expect to pay a bomb at many hotpot restaurants, the good news is that sets here are priced from a reasonable $24.90 for a Mini-Shabu Shabu Set so no one has to miss out. This comes with a soup base, mixed vegetables, rice or beet root noodle and a choice of meat, seafood or vegetarian ingredients. A dipping sauce comes complimentary! 
Private rooms are available for bookings for birthday parties or other special occasions. 
Address: 181 Orchard Road, #04-08 Orchard Central, Singapore 238896
Opening hours: 11AM-9.30PM, Daily
Telephone: 8946 4181
---
11. Hello Arigato – Cosy Japanese cafe with nori wraps
---

Image credit: @yun.eats
East meets West at Upper Thomson's newest addition of Japanese-inspired Hello Arigato, currently in its soft launch phase. Feel like you're stepping into a hipster friend's home as you enter their cosy space adorned with stone and wood furnishings. 
The sofas offer a comfy spot to sip on Cold Brew Tea ($5), while snacking on sides like Musubi Shi ($12) with your cafe hopping buddy. Mentaiko Pasta ($18), Katsu Sando ($16) and Tom Yum Somen($18) are also available for those looking for a more filling meal.
Address: 227 Upper Thomson Road, Singapore 574359
Opening hours: Tue – Fri 11AM-4PM & 6PM-9PM | Sat & Sun 10AM-4PM
---
12. Sevens Cafe – Classy cafe with hojicha swiss roll
---

Image credit: @eatwithfelz
Some cafes go for a minimalist aesthetic, others go for cosy. Sevens Cafe, on the other hand, goes for classy, with a sleek interior that looks like a meld between hotel lobby and restaurant.

Image credit: @piggylovesdesserts
While sourdough toasts are a hit here, desserts are what takes the cake. Tarts and swiss rolls are their forte with many raving over the unassuming Kyoto ($7.90), a hojicha swiss roll with pillowy sponge and roasted green tea cream. A cube-shaped jelly bursting with hojicha flavour awaits in the middle.

Image credit: Sevens Cafe
Address: 29 Joo Chiat Place, Singapore 427753
Opening hours: 8.30AM-5.30PM, Daily
Telephone: 8585 7777
---
13. Whisk & Paddle Bukit Batok – Spacious nature-themed cafe 
---

Image credit: @arien_ramos
You don't have to be a foodie to know of Whisk & Paddle. Following the success of its first outlet at Punggol, the cafe now finally expands to the West, bringing its popular eats to the Choa Chu Kang 'hood.

Image credit: @beadnpieces
The new standalone outlet is a chip off the old block with a similar nature-inspired theme. Hanging plants, rustic wood furnishings and handmade macrame leaves pepper the cafe. You'll definitely be able to get that perfect flatlay shot here thanks to the flood of natural light from the many floor-to-ceiling windows. 

Image credit: @jazpiper
Rather than staying half-alfresco, this new 80-seater space is fully air-conditioned. The menu is also updated, with the addition of desserts like Raspberry n Vanilla tart, Chocolate Tart and Matcha Kinako – comprising a matcha cake base with crunchy biscuit bits, topped with roasted soybean mousse. 
Address: 816 Bukit Batok West Avenue 5, #01-01, Singapore 659089
Opening hours: Mon – Fri 12.30PM – 10.30PM | Sat & Sun 9.30AM-10.30PM
Telephone: 6242 4617
---
14. Clap Cafe – Tarts and coffee near Bugis
---

Image credit: @eatwithfelz
Waterloo Street may be pretty old school – but this September, Clap Cafe adds a touch of new with its new hole-in-the-wall establishment within Waterloo Centre.

Image credit: @heythere.ch
While you're hanging with your friends at Bugis, pop by this cafe for freshly-made Maple Pecan Tarts ($9) and Blackout Choco Cake ($8). Get a caffeine hit with Iced White Coffee with Oat Milk ($6) and Tibetan Black Tea ($7) to power you up for the rest of the day.
It's just located just a short 10-minute walk from Bugis Junction, or two minutes from Bras Basah.
Address: Waterloo Street, #01-28 Blk 261, Singapore 180261
Opening hours: 8AM-8PM, Daily
---
15. Shakey's Pizza – Returning to SG with thin crust pizzas
---

Image credit: @laine_mb
Those who've been around long enough to recognise the name will know that Shakey's Pizza is not exactly a new kid on the block. Pulling what some might call an "A&W", the fast food chain is returning to our little red dot after a whopping 30 years, bringing back thin crust pizzas, fried chicken and mojos – or fried potato slices.

Image credit: @itsmorefunincebu
The chain originated from the States and expanded to the Philippines where it blew up, boasting over 180 outlets there today. If Jollibee were any good an indicator, we have high hopes for Shakey's comeback.
The launch date has yet to be confirmed, but is expected to be some time this month – stay tuned to their Facebook page for the latest updates.
Address: 304 Orchard Road, #B1-38 Lucky Plaza, Asian Food Mall Singapore, Singapore 238863
---
16. Cherry & Oak – Wood smoked Malay & European dishes
---

Image credit: Cherry & Oak
Firing up the cafe scene is Muslim-owned Cherry & Oak, with artisanal wood smoked sharing platters from $5. Vegetables, meat and seafood are cooked only with cherry and oak wood to coat the dishes with an unadulterated savoury and earthy aroma. 

Image adapted from: Cherry & Oak
Classic Half Chickens ($16) are available, alongside 200G Beef ribs ($59) and Seafood Buckets ($65). All smoked sharing platters are served with a side of smoked nasi lemak and mango salad. Adventurous folks can end their meal with the fusion dessert of Cempedak Creme Brulee ($9.50).

Image credit: Cherry & Oak
Address: 95 Owen Road, Singapore 218907
Opening hours: Tue – Sun 11AM-10PM (Closed on Mondays)
Telephone: 9119 4074
---
17. Pi Food – Authentic Cantonese food by HK chef
---

Image credit: Pi Food
The well-travelled may remember Hong Kong cha chang tengs to be cluttered and crowded but Pi Food delivers the opposite with sleek and sparkling-clean interior. Yet, the food isn't any less authentic with the head chef Tsang Tak Ching hailing from Hong Kong, backed with seven years of experience as Sous Chef at Lei Garden.

Image credit: @thesaturdatediary
Still find the usual HK food suspects here with Shrimp Wonton Noodle ($10.80) and Pork Chop Baked Rice ($16.80). Don't miss out on the Beef Hor Fun, which has also gained stellar reviews thanks to its wok hey and tender beef slices.
Address: 9 Penang Road, #01-18, Singapore 238459
Opening hours: 11AM-10PM, Daily
Telephone: 8923 0632
---
18. ButterSpace – Ice cream sandwiches at Bedok
---

Image credit: @happyfudfud
Yes – we have yet another ice cream parlour at Bedok.
Fat Cat, Milk & Honey, Hay Gelato and Haute and Cauld are now joined by ButterSpace, open till 2AM to feed late-night supper goers. 

Image credit: @butterspace_bakery
ButterSpace specialises in ice cream (from $3.50) and chewy cookies (from $3.80). Enjoy the best of both worlds with their Cookie Sandwich ($8.50) – with ice cream served between Biscoff, S'more or Oreo Cookies.
12 rotational flavours of ice creams are available here, with Grape Yakult, Earl Grey Lavender and Raspberry Lychee – see their IG highlights for the latest flavours of the week.
Address: 55 Chai Chee Drive, #01-198, Singapore 460055
Opening hours: 12PM-2AM, Daily
Telephone: 9850 7754
---
19. Ju Hua Tai – Oriental-themed neon bar at Duxton
---

Image credit: @juhuataisg
Duxton's bars are bustling once again and Ju Hua Tai (菊花台) joins the party with a jazzy oriental-themed interior. Think: Loof mixed with the now defunct Wan.

Image credit: @limyanpin
Not just a tavern for the usual beer and house pours, the watering hole shakes things up with creative cocktails such as Chrysanthemum's Secret ($21), concocted with tea and gin. Enjoy this with a side of Crispy Chicken, Pork Belly and Soft Shell Crab baos, priced from $8.80/bao or $60 for a platter of six.

How bao'd that?
Image adapted from: @juhuataisg
Address: 9 Duxton Hill, Singapore 089593
Opening hours: Mon – Fri 3PM-10.30PM | Sat & Sun 11.30AM-10.30PM
Telephone: 9027 1902
---
20. Eatbox – Hipster food market by the organisers of Artbox
---

Image credit: Eatbox
You'll have to be living under a rock to have missed the Artbox hype. Bringing back the same energy is Eatbox, a permanent food market opening at Tekka Place open from 3rd September 2021 onwards.

Image credit: Eatbox
Butcher Truffle Eggstarter by Butcher The Burger Bar, Nasi Lemak by Satay Ummi or freshly made Onigiri-Sandwiches by Okinawa Onigiri are some of the highly-anticipated dishes, among a slew of offerings from 20 food stores and kiosks.
9,500 sqft in size, the creative eatery offers plenty of seats to go around, complete with sideline activities like interactive murals by local artists.
Read our full guide to Eatbox.
Address: 2 Serangoon Road, Singapore 218227
---
New restaurants to try in Singapore 
---
The announcement of new eateries is certainly music to the ears, especially after August's beak period of no dine-ins. For all your long awaited gatherings and postponed date nights, consider these 20 new cafes and restaurants for non-stop stuffing this September.
For more food guides, also check out:
---
Cover image adapted from: B.E.D, @kr_lovesome, @eugenekhooyr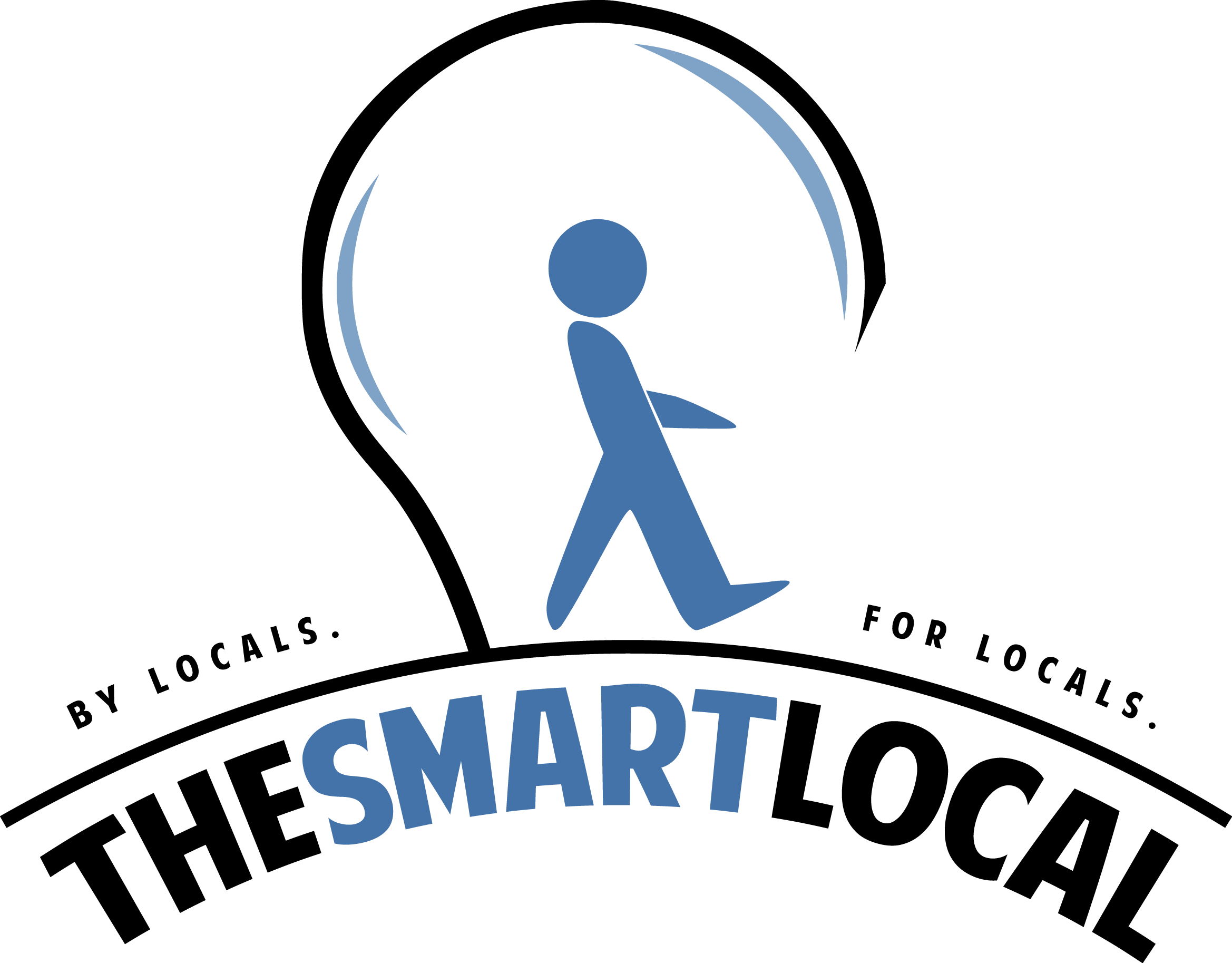 Drop us your email so you won't miss the latest news.