AndSoForth Around the World in 80 Days review
---
During these times, a swath of seacations, steak-cations and workcations seem like the only escape we can get from our busy schedules. But try as you might to recreate a "travel" itinerary across Europe within Singapore, it's hard to beat the AndSoForth "Around the World in 80 Days" theatrical dinner that zips you through a whopping seven destinations in one session.
Within the span of 150 minutes, get whisked through London, Egypt, India, Hong Kong, Japan and New York. Despite being conducted as a book analysis workshop, you can leave your copy of Jules Verne's novel behind, and fully indulge in a multi-sensory affair with international cuisines and imaginative sets inspired by protagonist Phileas Fogg's far-flung adventures.
Here's our review, and a rundown of what you can expect:
---
7 themed rooms set in destinations from across the world
---

The dining experience is held in a secret location – look out for lowkey signs to find the entrance. 
Though their experiences are typically vivid and flamboyant, Andsoforth is particularly hush-hush when it comes to the location of its theatrical dining experiences. About 24 hours before our slot, we received a message notifying us of the secret venue, optional formal dress code along with other reminders like social distancing measures.
Arriving at the nondescript industrial location, we were led through fantastical recreations of locations set in and inspired by the novel. From the Gaiety Theatre in London to the jungles of Calcutta, each of the seven themed rooms is brimming with immersive details. Surrounded by period-appropriate props and decor, it felt like being on the set of a theatrical performance.

On board the Kowloon Canton Railway, which recreates the passing scenery on large-screen TVs and even the soft vibrations of the track.
You'll want to be dressed relatively comfortably since there's some climbing to do – as you'll be descending down a mine shaft into the Miike coal pits of Fukuoka and clambering up a short ladder onto the basket of a hot air balloon en route from Yokohama to New York.
The programme runs like clockwork, with your 2.5-hour voyage split among the seven themed rooms for about 20 minutes at each stop. That's enough for a meal course and a mini-activity at every stop, along with a chance to interact with the facilitators for a spontaneous storytelling session.

Hot air balloons are notoriously unreliable and weren't used in the novel, but Andsoforth pays homage to this icon that's often associated with the book – with a life-sized replica!
---
Immersive dining experience featuring 5 cuisines
---

For starters, chow down on bourride – a garlicky French seafood stew served on board a ship in the Suez Canal.
Your culinary experience will be an immersive one, and each course packs flavours that are well-tuned to each new setting. Slurp on the rich broth of a seafood stew on board a French ship, chow down on a hearty soft shell crab donburi in the depths of a Japanese mine, and nibble on dainty dim sum aboard a steam train departing Hong Kong for mainland China.

The dim sum course includes siew mai, har gao prawn dumplings and knife-cut noodles.

Softshell crab donburi served in a Japanese mine, served alongside fine sake.
While the eclectic courses are by itself a globe-trotting trip for your tastebuds, they reflect the spirit of the times in more ways than one. Frozen by liquid nitrogen till it's way colder than the deepest parts of your freezer, the popcorn dessert releases puffs of condensation as you eat – a delightful reminder that you're in the clouds "traversing" the Pacific Ocean in a hot air balloon.

Dessert Assembly that features honey-glazed corn flakes, cacao nibs, and nitro-frozen popcorn – to be added to sweet corn ice cream.
Care has also been taken to recreate the hallmarks of the unique period the novel is set in. Packing a hit of flavour from the past is the DIY elderflower gimlet – a cocktail featuring the most on-trend tipple available in Victorian-era London: gin. 

Enjoy your gin-based elderflower gimlet after learning to use the cobbler cocktail shaker
As I sipped on the floral and smooth aperitif topped with aromatic oils spritzed directly from a lemon peel, I couldn't help but feel like Leonardo DiCaprio raising a toast in The Great Gatsby.
---
Interact directly with characters dressed in quirky costumes
---

Ali, our guide in the depths of the Indian jungle, with the elephant Kiouni in the background, which Fogg buys to travel through the thicket.
It won't be a theatrical experience without the drama, and despite current social distancing restrictions on live performances, the actors, singers and dancers at Andsoforth have switched to their new roles as literature teachers swimmingly. In costume and in character, the lineup traded dialogue, song and dance for riveting accounts of Phileas Fogg's odyssey.

On board the HMS Mongolia, our French ship captain taught us essential seafaring knots – a bowline to rescue drowning sailors, and a handcuff knot to detain prisoners.
It isn't just any recap of the novel, though. A hodgepodge of personalities gave historical and cultural insights into Fogg's journey from different perspectives. From sailors in the Suez Canal, Parsi immigrants in the depths of India to socialites in Victorian-era London, they gave a captivating taste of life in the late 1800s.

An "attendant" at the Gaiety Theatre gave us a crash course in using the cobbler shaker to assemble an elderflower gimlet
An ingenious adaptation during these times is the use of interactive props and activities to convey the experience and atmosphere of the novel more poignantly. Doubling up as facilitators of these activities, the cast expertly guided us through a whole mishmash of tasks ranging from knot-tying to sake appreciation.

Guess who's about to go thirsty in the Calcutta jungle?
Particular standouts include the cocktail-making workshop, where we were put through our paces on how to grip and work the cobbler shaker. In thick of the "jungle", I attempted to construct a survival drinking vessel from nothing but a banana leaf and a toothpick, but ended with a perforated mess – apologies due to my jungle survival trainers in my NS days.
Inspired Passepartout's side journey with a circus troupe when he was split from his associate Phileas Fogg, Andsoforth's cabaret team entertained with a whirlwind aerial trapeze workshop. From your elevated vantage, you'll get to catch their demonstration up close. 

The antagonist Detective Fix providing an entertaining account of how Fogg's sidekick Passepartout was arrested
There's no script, so prepare yourself for spontaneous hilarity as the cast interacts with the audience for some good-humoured fun. Even for the introverted and shy, you'll be completely at ease with the warm, intimate setting of 10 diners per session.
---
Travel the world with the Andsoforth theatrical dinner experience
---

Support their work by purchasing lively vintage-styled posters, postcards and stickers designed in-house by Andsoforth illustrator Thomas Brunning.
For a unique dining experience that's also equal parts theatre and workshop, Andsoforth's Around The World In 80 Days is a full-on joy to the senses. From the striking and intricate set designs, flamboyant costumes and personalities, along with imaginative courses from around the world, it's well worth the ticket price for an unforgettable adventure.
Even if you're not a literature-type person, the Andsoforth Around The World In 80 Days experience will be sure to pique your curiosity and inspire your sense of wonder. Book your tickets soon to experience it – a few dates have already been sold out!
Dates: Now till 26th December 2020
Venue: Secret location to be revealed 24 hours prior to your workshop
Price: $133 (including $5 booking fee)
For more things to do in Singapore, check out:
---
Photography by Huy Pham
Original article by Liang Shinan published on 8th October 2020. Last updated by Ian Ling on 4th November 2020.
Disclaimer: This review was of a media-invite experience, but all opinions expressed here are the author's own.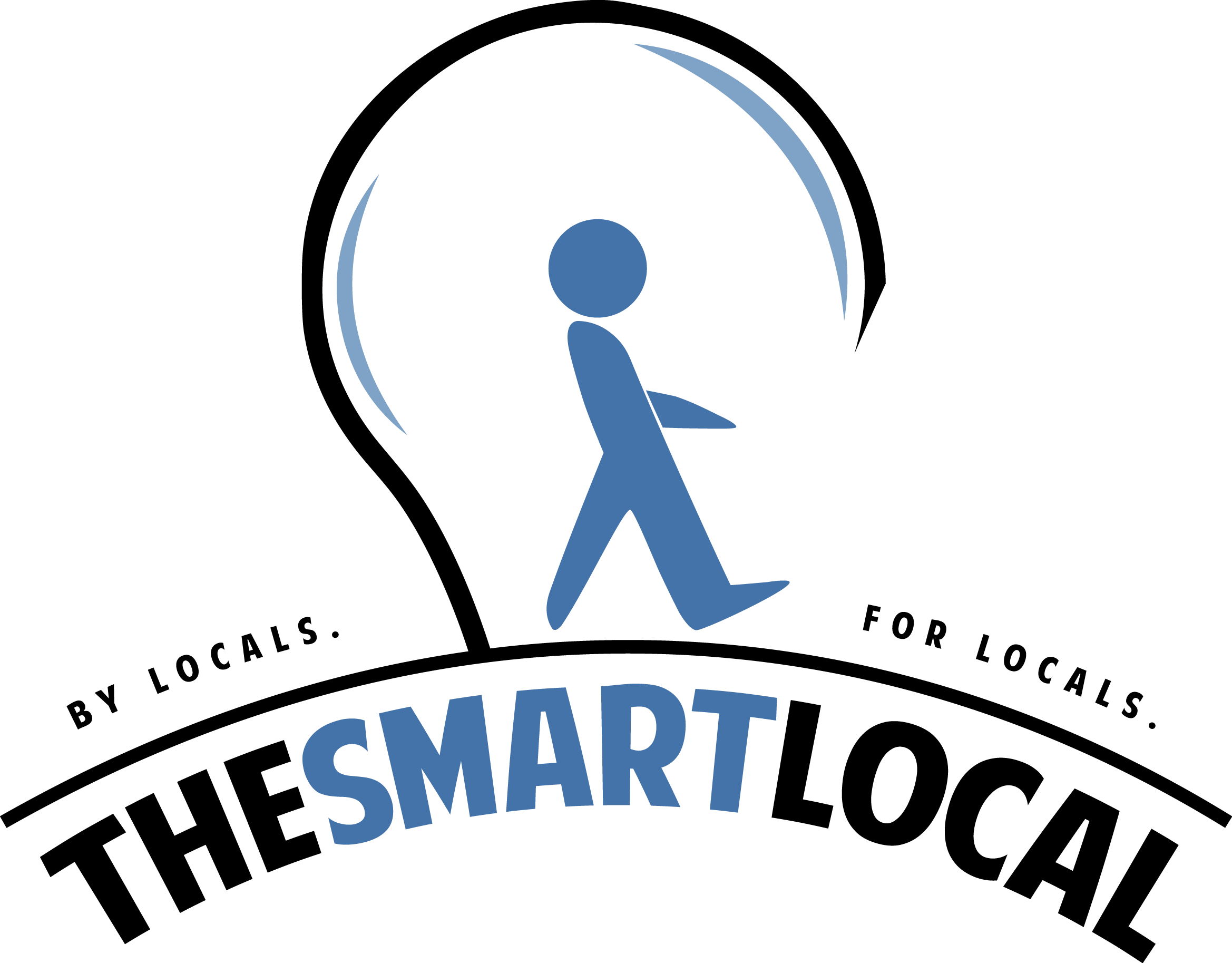 Drop us your email so you won't miss the latest news.