Day trip ideas in Singapore for animal lovers
---
Most of us animal lovers who've grown up spending our weekends on a day trip to the Singapore Zoo would be familiar with what you'll experience there. You know that you'll smell the giraffes and zebras before you see them and hear at least 1 or 2 Lion King references at the Mandrill monkey exhibit.
But if you're looking for a novel experience with animals, here are 9 day trip ideas for animal lovers to spend time up close with our furry, feathered and scaly pals.
Disclaimer: all locations mentioned practice humane treatment of animals.
More on animals:
---
1. Gallop Stable – interact with ponies and horses
---

Image credit: Gallop Stable
Horse riding isn't as common in Singapore as compared to overseas – mostly because of how expensive lessons can cost. But for a once-in-a-lifetime opportunity to ride on these hooved beauties locally, catch a ride at Gallop Stable at only $10 per ride – no membership fee required. There are even smaller ponies for young ones too.
If your kids aren't up for riding, they can feed horses instead with feed purchased from the stable at $2 per packet for some interaction with the horses. For those who want more than a day trip's worth of interaction with animals, book a room at their Kranji resort where they offer a variety of animal-related activities.
Gallop Stable @ Horsecity (Bukit Timah)
Address: 100 Turf Club Road 287992 | Pasir Ris – 61 Pasir Ris Green Carpark C 518225
Opening hours: Tue – Sun 8AM – 12PM, 2PM – 8PM (Closed on Mon)
Contact: 6463 6012
Gallop Stable @ Pasir Ris
Address: 61 Pasir Ris Green Carpark C 518225
Opening hours: Tue – Fri 10AM – 12PM, 2PM – 7PM | Sat – Sun 8AM – 12PM, 2PM – 7PM (Closed on Mon)
Contact: 6583 9665
---
2. ACRES – check out animals rescued from illegal wildlife trade
---

Image credit: ACRES
Plan a day trip ACRES Wildlife Rescue Centre (ARWC) to take a look at some of the animals rescued from the illegal wildlife trade such as Indian star tortoises and even a green iguana – an animal native to Central and South America. ACRES houses these animals to rehabilitate them before sending them back to their country of origin. 
Besides being able to see these animals in the flesh, you'll be able to learn more about the illegal wildlife trade and other animal protection issues when you visit their outdoor classroom and children's corner. As their focus is on rehabilitating these animals, only private tours are available by booking at $10 per person. 
Address: 91 Jalan Lekar, Singapore 698917
Opening hours: 9.30AM-5PM, Daily
Contact: 6892 9821
ACRES website
---
3. Qian Hu Fish Farm – view ornamental fish like koi
---

Image credit: Street Directory 
Only a 4 minute walk away from ACRES stands Qian Hu Fish Farm – one of Singapore's most established fish farms. They're well-known by aquarium enthusiasts for being a one-stop service provider for farming, importing and distributing ornamental fish such as koi and catfish.
A day trip around the farm will expose you to a variety of species – from goldfish to koi and even catfish. To keep your kids entertained, they can experience longkang fishing with nets and bring the fish back home. For adults and the elderly who prefer something a little more relaxing, they can chill at the fish spa where the Garra Rufa fish will help to nibble off all the dead skin on your feet. 
Address: No. 71 Jalan Lekar Singapore 698950
Opening hours: Mon – Fri 9AM-6PM | Sat, Sun 9AM-7PM
Contact: 6766 1554
Qian Hu Fish Farm website
---
4. The Live Turtle and Tortoise Museum – interact with tortoises
---
If you have a special liking for these hard-shelled reptiles, check out the Live Turtle and Tortoise Museum located in ORTO at Yishun. You'll be able to feed over 40 species of tortoises and even interact with some of the ones that are free-ranging.
Address: 81, #01-16 Lor Chencharu, ORTO, 769198
Opening hours: 10AM–6PM, Daily
Admission Fees: Adults – $10 (U.P. $14) | Children (3-6 yrs) – $6 (U.P. $10)
The Turtle and Tortoise Museum website
---
5. Hay Dairies – feed goats and view milking sessions
---

Image credit: Hay Dairies
Hay Dairies is the only goat farm in Singapore that specialises in producing goat milk locally. For a rare glimpse into our local agriculture industry, you can view their milking sessions that happen from 9AM-10.30AM on days that they are open.
This kid-friendly farm is open to the public for you to get up close and personal with the goats and even get to feed them with feed purchased from the farm. 
Address: 3 Lim Chu Kang Lane 4, Singapore 718859
Opening hours: Weds – Mon 9AM – 4PM
Admission Fee: Free entry
Hay Dairies website
---
6. The Animal Resort – get up close with kampong animals
---

Most of us have only heard stories of what it was like to live in kampongs of days past – but if you'd like a firsthand experience, check out The Animal Resort.
You'll get to interact with free-ranging animals such as chickens, geese, and even a retired racehorse. Every ticket purchased also comes with a packet of feed that you can use to entice these feathery and furry friends –  you may even find a trail of animals behind you waiting for food.
Address: 51 (Plot 56) Lim Chu Kang Lane 6 Singapore 718864
Opening hours: Fri – Sun & PH 10AM-1PM, 2PM-5PM (Closed on weekdays)
Admission Fees: Adult – S$8 (includes 5 packs of Animal Feeds) | Child (below 12 years old) – S$3 (includes 1 pack of Animal Feed)
The Animal Resort website
Phase 2 restrictions only allow entry by reservation.
---
7. Rabbit Headquarters – interact with unique rabbit breeds
---
Despite being a pet shop, Rabbit Headquarters invites lovers of all things cute and fluffy to check out some of the adorable rabbits that they own. Specialising in Holland Lops, Mini Rex, Netherland Dwarf and Lionhead rabbits, you'll get an opportunity to snap photos of you cuddling some of the most photogenic rabbits that you'll find on our island.
Address: 48 Jln Limbok, Singapore 548729
Opening hours: Weekends 12PM – 6PM
Admission Fees: Free
Rabbit Headquarters website
---
8. Kranji Marshes – catch sight of rare birds or go hiking
---
One of the largest freshwater marshes in Singapore, Kranji Marshes is home to a variety of animals. Species that you'll get to see throughout the year include monitor lizards and woodpeckers. You may even run into groups of bird-watchers with their professional-looking equipment during peak season given its popularity as a bird-watching spot in Singapore.
If you don't have a sharp eye, you can also sign up for the free monthly guided tours where the guide will help point out these animals to you. 
Address:11 Neo Tiew Lane 2, Singapore 718814
Opening hours: 7AM – 7PM, Daily
Admission Fees: Free
Kranji Marshes website
---
9. Chek Jawa Wetlands – spot marine animals along the shore
---

Image credit: NParks
Marine wildlife along the shores of Sentosa and East Coast Park are few and far between. For a more enriching experience when it comes to marine life, check out Chek Jawa Wetlands located in Pulau Ubin.
You can sign up for their hour-long tour where an experienced guide will show you what Chek Jawa has to offer during the low tide. You'll get to see crabs, corals and even octopus if you're lucky.
Address: Chek Jawa Trail
Opening hours: 8.30AM – 6PM, Daily
Admission Fees: $60 per tour (max 15 pax)
Chek Jawa Wetlands website
Phase 2 restrictions apply.
---
Day trip ideas for animal lovers in Singapore
---
Be it to expose your little ones to the animals they've only seen in storybooks or for a unique date with your SO, these day trip ideas for animal lovers in Singapore will definitely meet the mark for an interesting and novel experience.
Most of these places are outdoors, so don't forget to slap on some sunscreen and insect repellent before heading out!
More on nature and wildlife:
---
Cover image credit (LHS): Gallop Stables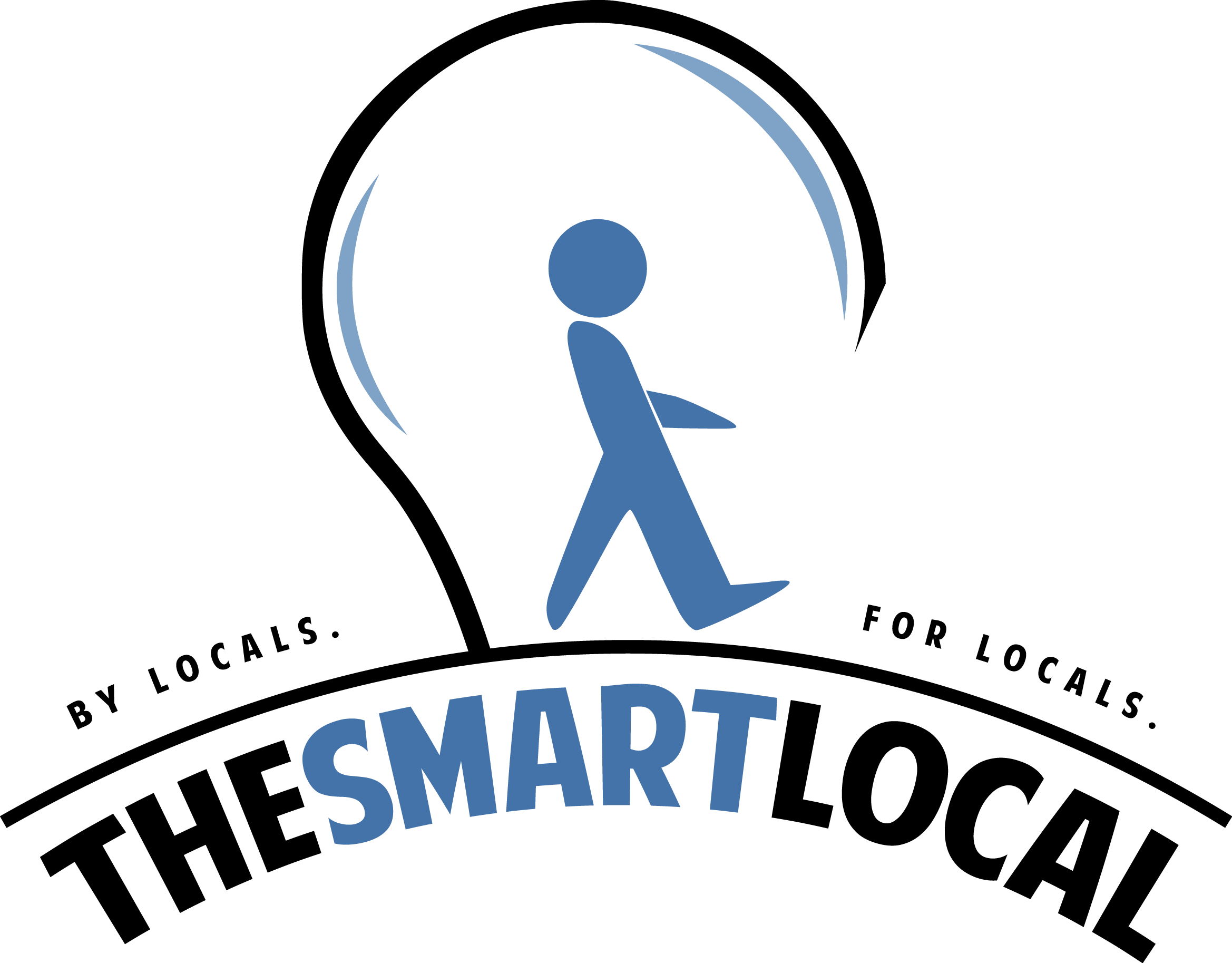 Drop us your email so you won't miss the latest news.