Best affordable dishwashers in Singapore
---
It's your turn to do the dishes after a hearty dinner with the fam, and you resolve to complete the task quickly so you can head to the couch to nurse your food baby pronto. But your 5-minute goal turns into an eternity with the soaping, scrubbing, rinsing and drying needed before you can carefully pile the crockery back into the cabinet.
Once a rarity in the Singaporean kitchen, dishwashers have been gaining popularity and it's little wonder. Aside from cleansing your utensils, they're also capable of drying, sanitising, and storing even the daintiest of glassware. Take your pick from these 9 best affordable dishwashers in Singapore and bid farewell to wrinkly fingers.
---
How to choose a dishwasher
---
What should I look for in a dishwasher?
---

Image credit: The Kitchn
Before you get started on your search for the right dishwasher, there are a couple of technicalities that you should know.
There are 3 types of detergents that dishwashers use – tablets, powder and gels. Tablets have a fixed dosage so you won't ever overpour or underpour your detergent. At the cost of being more pricey than the latter, it's your call to decide whether you value price or convenience more. Most dishwashers in Singapore accept all types of detergent, but just double-check the specifications to be sure!

In rough terms, this is how 1 place setting looks like.
Image credit: Bosch Home
Another key specification you'd want to look out for is place setting, which refers to the capacity of the dishwasher. The rule of thumb is that 1 place setting is the rough equivalent of the tableware used for 1 meal. That means a family of 3 in Singapore who eats at home twice daily should get a dishwasher with at least 6 place settings for a day's haul of dishes.
---
What dishwasher should I buy? Built-in vs compact vs freestanding dishwashers
---

Image adapted from: EuropAce, Dien May Xahn and LG
Now that you know what to look out for in a dishwasher, the next dilemma you face is what type of dishwasher you should get for your home: compact, built-in, or freestanding?
Each type of dishwasher has its pros and cons, but here are the main characteristics that set each of them apart:
Compact: Small dishwasher units that sit atop of countertops.
Freestanding: Standalone dishwashers that require their own floor space.
Built-in: Part of kitchen cabinetry and can double up as storage space for dishes.
Keeping this in mind, we've rounded up 3 dishwashers of each type in Singapore so you've got options to get those clean dishes with ease.
---
– Best compact dishwashers –
---
1. Bosch SKS62E22EU – roomy & gentle on delicate tableware
---

Image credit: Gumtree
Boasting 6 place settings for its relatively small size, the Bosch SKS62E22EU is a premium option in the realm of compact dishwashers in Singapore. It has 6 different wash programmes of varying temperatures to cater to each load's different needs, like its Delicate 40°C setting that is especially gentle on your household's fine china.
To top it all off, it also has a self-cleaning filter system so you won't have to worry about any accumulated odours even after multiple washes.
Dimensions (W x H x D):  551mm x 450mm x 500mm
Water consumption: 8L
Place settings: 6
Price: $788
Get the Bosch SKS62E22EU Compact Dishwasher
---
2. EuropAce Dishwasher EDW 3050U – zero piping for easy storage
---

Image credit: EuropAce
If you're looking for a no-frills, straightforward dishwasher, then the EuropAce EDW 3050U fits the bill. Its rotational spray arm allows its water stream to reach all of the utensils' crevices, while its 3-in-1 wash, dry and store feature make it a formidable tool in a compact form.
This dishwasher also provides flexibility since it requires no piping or any installation whatsoever – simply plug it in and it's ready to rumble. With its detachable 5L water tank offering hygiene and convenience, you're also free to pick a spot in your kitchen without having to consider where the nearest water outlet is.
Dimensions (W x H x D):  412MM x 422MM x 378MM
Water consumption: 5L
Place settings: 4
Price: $529
Get the EuropAce Portable Dishwasher EDW 3050U
---
3. Toshiba 5L Portable Dishwasher – budget option with fruit wash
---

Image credit: Shopee
Perfect for those on a budget, the Toshiba DWS-22ASG(K) is the most affordable dishwasher of the lot. Small families will relish the effectiveness of this portable device as it hits the sterilisation sweet spot of 70°C, so your utensils will be germ-free and rid of any excess gunk or residue.
With 2 different settings to wash fruits and vegetables, the device doubles up as an extra line of defence to thoroughly cleanse your produce. Its portable nature also means it can be easily stowed away when it's not in use, so it doesn't occupy any space on your countertop.
Dimensions (W x H x D): 412MM x 422MM x 378MM
Water consumption: 5L
Place settings: 3
Price: $418
Get the Toshiba 5L Portable Dishwasher DWS-22ASG(K)
---
– Best full-size, freestanding dishwashers –
---
4. Beko DFN05X11W Dishwasher – fast 30 min wash cycle
---

Image credit: Gumtree
This may be a dishwasher from a lesser-known brand, but the Beko DFN05X11W is a highly-rated and affordable freestanding dishwasher in Singapore. If time is of the essence, its Quick&Shine wash programme provides a 30-minute cycle that gets the job done quickly.
You're not going to always be using all 13 place settings of the dishwasher at one shot, so its nifty half-load feature reduces water consumption by half for smaller loads.
Dimensions (W x H x D): 598MM x 850MM x 600MM
Water consumption: 11.5L
Place settings: 13
Price: $535
Get the Beko DFN05X11W Dishwasher
---
5. Candy CDPN1L390PW-80 Brava – with mobile app controls
---

Image credit: Dien May Xahn
With a companion app (Candy simply-Fi for iOS, Candy simply-Fi for Android) for mobile control and connectivity, the Candy CDPN1L390PW-80 Brava is an intuitive option for a convenient wash. Using the simply-Fi application, you can customise your wash programmes and control the appliance through the phone. 
Its Zoom 39′ wash programme clocks in at 39 minutes for a speedy wash & dry cycle. Its 0.8L water consumption per place setting also makes it the most water-efficient option in the full-sized freestanding category – perfect for your monthly bills. 
Dimensions (W x H x D): 600MM x 850MM x 600MM
Water consumption: 10.4L
Place settings: 13
Price: $699
Get the Candy CDPN1L390PW-80 Brava Dishwasher
---
6. Electrolux ESF5206LOW – Air Dry technology for faster drying
---

Image credit: Sale Here
The Electrolux ESF5206LOW employs Air Dry technology in its 5 wash programmes to maximise energy efficiency. By automatically opening its washer door when the washing cycle ends, the machine uses natural airflow to dry your dishes faster while minimising energy consumption.
Its height-adjustable upper basket and foldable cup shelves also give you the liberty to adjust and segment your dishes in its spacious interior, so you can organise and maximise the number of utensils in each load.
Dimensions (W x H x D): 600MM x 850MM x 625MM
Water consumption: 11.7L
Place setting: 13
Price: $809
Get the Electrolux ESF5206LOW
---
– Best built-in dishwashers –
---
7. LG DFB425FP – voice control with app notifications
---

Image credit: LG
With smart home gadgets being all the rage right now, it's not surprising to see such technology being infused in a dishwasher like the LG DFB425FP. 
Its built-in SmartThinQ technology uses Google Assistant to control the machine, so simply holler at it and it'll get to work. You'll also get in-app updates on your wash cycle's status so just kick back and relax as you wait for the deed to be done.
The machine doesn't compromise on its performance either, with its QuadWash's 4 wash arms shooting out high-powered jets of water to ensure your load is squeaky clean. 
Dimensions (W x H x D): 598MM x 845MM  x 600MM
Water consumption: 9.8L
Place settings: 14
Price: $1,599
Get the LG DFB425FP
---
8. Miele G 4960 SCVi – water-efficient with automatic load detection
---

Image credit: Appliances Direct
For avid home cooks, the Miele G 4960 SCVi is the premier choice for cleaning your greasy pans and pots. With adequate space for bulky items, this integrated dishwasher can store pretty much any type of dish, utensil and cup. 
Miele's advanced automatic load detection also optimises energy and water consumption based on how many dishes are in the machine. You can also preempt your washes with its delayed start feature, so everyone can simply pile used utensils into it during the day for it to wash automatically at night. 
Dimensions (W x H x D): 598MM x 80MM x 570MM
Water consumption: 9.8L
Place settings: 14
Price: $2,590
Get the Miele G 4960 SCVi
---
9. Fisher & Paykel DD60STI9 – quietest and blends in with cabinetry
---

Image credit: Lookbox Living
Imagine the faint sounds of leaves rustling or people whispering – that's how soft the Fisher & Paykel DD60STI9 is. Emitting just 23dB of noise, this integrated dishdrawer is the quietest worker out of all the dishwashers on the list.
Its customisable front panel gives you the option to make the dishdrawer seamlessly blend in with your cabinetry, while its nifty knock to pause function allows you to halt the wash cycle at any time to put in additional dishes. Throw in its 15 wash programmes and you've got yourself an aesthetic yet functional workhorse that can handle a wide variety of crockery. 
Dimensions (W x H x D): 599MM  x 478MM x 573MM
Water consumption: 6.7L
Place settings: 9
Price: $1,499
Get the Fisher & Paykel DD60STI9
---
Best dishwashers for Singapore households
---
A dishwasher isn't the first appliance on the typical Singaporean's mind, but these water-efficient appliances will definitely make life in the kitchen much easier. With a wide array of options and specifications to choose from in Singapore, picking the right dishwasher that suits your household's needs will ensure you'll never have to scrub pesky stains again.
While you're at it, check out our other articles on home appliances:
---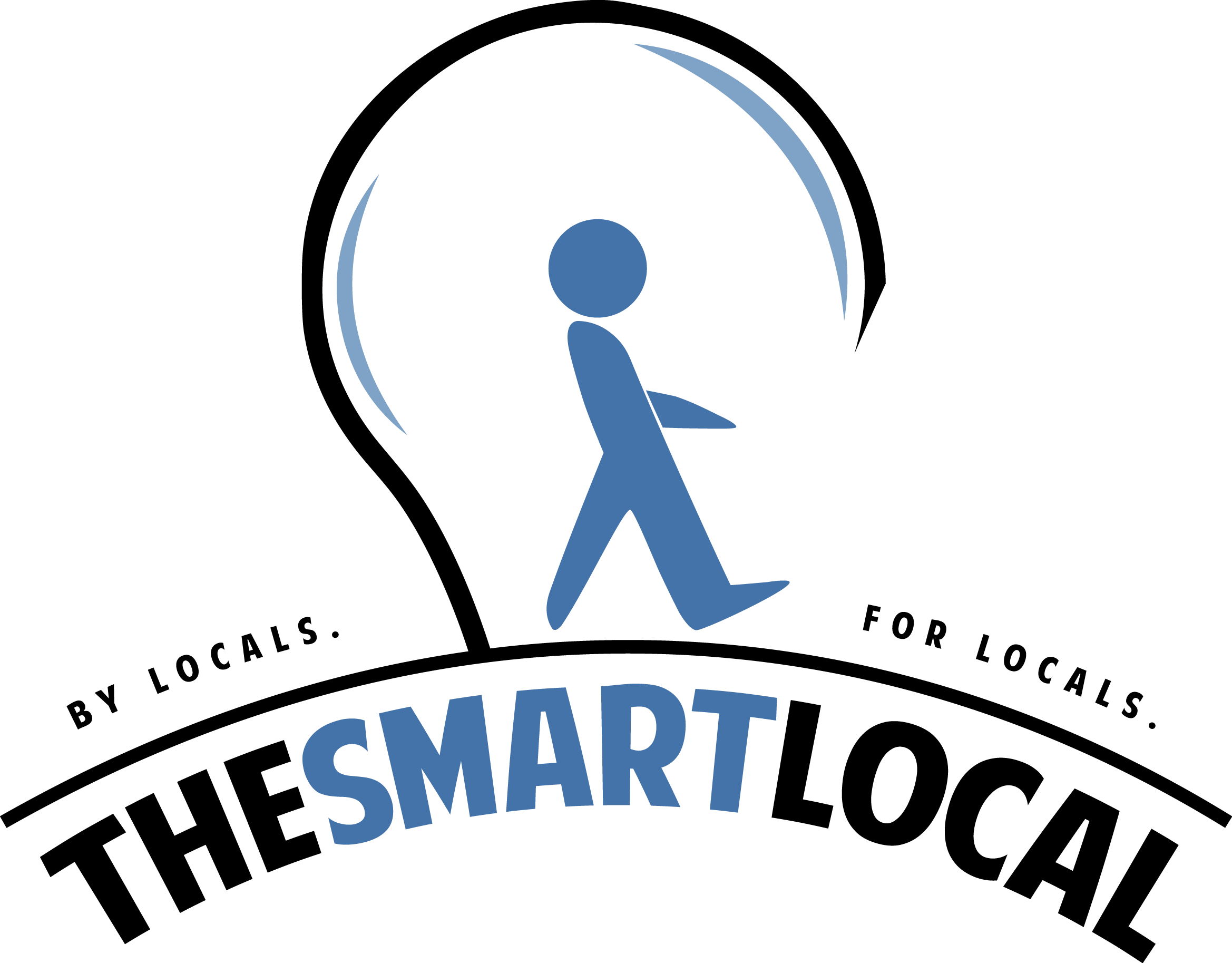 Drop us your email so you won't miss the latest news.