Best fridges in Singapore
---
Even if we aren't masterchefs, the fridge is still one of the most prized possessions in our kitchens. From keeping our milk chilled in the morning to frozen ice-cream after dinner, fridges are the best companions that everyone at home depends on throughout the day. 
From tried-and-tested fridge-freezer combos to models offering fancy features for fresher food and greater convenience, we've scoured the 10 best fridges in Singapore. All these fridges have been highly rated with at least a rating of 4.5 stars on online marketplaces such as Lazada and retailers such as Courts and Harvey Norman.
If you don't know where to start, here's a guide on how to pick the right fridge in Singapore to get you started. 
Check out our other articles for tips and tricks for fridges:
---
– Budget fridges in Singapore (<$1500) –
---
1. Midea MD212 – highly-rated budget fridge 
---

Image credit: Lazada
If you're on a budget and looking for a fridge that can get the job done, the Midea MD212 is a simple top freezer fridge that would be ideal for you. It comes with features such as a vegetable drawer with humidity control and an airtight box to store items that should be kept separate from the rest of your fridge – all for under $400.
With its smaller volume, the Midea MD212 would be perfect for smaller families that don't cook often or if you're looking to use it as a secondary fridge. With a user rating of 4.8/5 stars on Lazada, this fridge won't be likely to disappoint.
Price: $398
Volume: 193L
Get the Midea MD212 
---
2. Bosch KGN56XI40 – for those who need  extra-large freezer space
---

Image credit: Bosch
One of the common problems that people have with freezer compartments is that they are too shallow to store larger frozen items such as cakes and whole chunks of meats. To solve this, the Bosch KGN56XI40 has a BigBox frozen food drawer for you to store all the frozen food needed to host your gatherings.
Not only does this large compartment allow you to store bigger items like cakes and whole turkeys, the clear glass dividers can also easily be removed and installed for better organisation depending on your storage needs.
Price: $1,199
Volume: 502L
Get the Bosch KGN56XI40
---
3. Hitachi R-WB560P9MS – deodorising filters to remove odours
---

Image credit: Hitachi
Despite our best efforts to store our food well-sealed, the smell of spices and stale food can sometimes overwhelm your whole fridge. To avoid having to hold your breath whenever you poke around for a snack, the Hitachi R-WB560P9MS boasts a filter that removes specific odours from the usual suspects like fish and garlic. 
Not only does this technology remove odours, but 99% of bacteria as well. You can also use the touchscreen controller on the fridge exterior to adjust the temperatures and choose the quick freezing and cooling functions to rapidly chill your latest grocery haul.
Price: $1,293.73
Volume: 465L
Get the Hitachi R-WB560P9MS
---
4. LG GB-B4459GV – app temperature control for new groceries 
---

Image credit: LG 
When it comes to high-quality ingredients, you'll want to get it from the supermarket to your fridge ASAP to maintain their freshness and taste. The LG GB-B4459GV allows you to adjust your fridge settings remotely from the LG mobile app (iOS, Android), ensuring that it's ready to accommodate your incoming grocery haul right away.
This fridge also comes with foldable shelves that you can slide back to make space for taller items like cakes. Its Door Cooling technology helps to direct cold air to the items stored in the fridge door compartments. With all these features, you'll be able to customise your fridge just how you want it.
Price: $1,445
Volume: 451L
Get the LG GB-B4459GV
---
– Mid tier fridges in Singapore ($1500-$3000) –
---
5. Samsung RS64R5304B4 – with ice maker and water dispenser
---

Image credit: Harvey Norman
Even if you don't have a nearby water source, the Samsung RS64R5304B4 can still provide you with a convenient ice maker and water dispenser with its in-built water tank. All you need to do is to refill the water tank within the fridge to get your ice and chilled water.
Most fridges rely on thick layers of insulation to maintain internal temperatures, but the SpaceMax insulation on this refrigerator allows for thinner walls, providing a spacious 617L interior.
Price: $2,299
Volume: 617L
Get the Samsung RS64R5304B4
---
6. Hitachi R-XG450KS – with vacuum-sealed compartment
---

Image credit: Courts
You've seen the 2-door, 3-door and 4-door fridges, but here's one that comes with 6 doors – the Hitachi R-XG450KS. This fridge comes with a French door style refrigerator compartment and 2 bottom freezer compartments at the bottom so you can separate meats from other types of frozen foods. 

Image credit: Hitachi Home Appliances Global
In between is the vegetable compartment and a vacuum compartment. Hitachi's vacuum technology ensures that the compartment is sealed below atmospheric pressure, helping to retain the nutrition, taste and flavour of your food. Depending on its contents, you can use it as an extra freezer or chiller for added flexibility.
Price: $2,419
Volume: 329L
Get the Hitachi R-XG450KS
---
7. Panasonic NR-DZ600MBSG – light-up handle for night use
---

Image credit: Parisilk
If you're prone to being a little clumsy at times, the Panasonic NR-DZ600MBSG would be great for all your midnight trips to the fridge for a quick snack. With sensors that can detect motion and heat, its handles will light up when you approach it so you don't have to fumble in the dark.
Besides its light-up handle, it also comes with other functions such as a soft-freezing function – an intermediate state between freezing and chilling where you can defrost your meat. Its touch panel on the outside also allows you to change the settings of the fridge without having to open it.
Price: $2,577.65
Volume: 601L
Get the Panasonic NR-DZ600MBSG
---
– Premium fridges in Singapore ($3000<) –
---
8. LG GS-X6011NS – knock-to-view door with extra storage
---

Image credit: LG Australia
If you're looking for something to wow your friends when they're over, the LG GS-X6011NS sports an impressive knock-to-view door. This side-by-side fridge comes with a water and ice dispenser on the left and a glass panel on the right. All you'll need to do is knock twice on the panel and it'll show you the contents of your fridge.
Another special technology that this fridge has is its door-in-door function. This not only prevents excessive loss of cold air from opening your fridges multiple times a day, but also creates extra storage space with additional door bins as well.
Price: $3,849
Volume: 601L
Get the LG GS-X6011NS
---
9. Smeg FAB32 – retro finish and multiple colour choices
---

Image credit: Pinterest
Most fridges come in colours of black, white or silver with angular edges to give off a more modern look. However, for those of us who love a little more colour in our lives, the Smeg FAB32 comes in a whole range of bright, outlandish colours like red and yellow. There's even one with a Union Jack design printed all over it! 
With all these colour choices, you'll definitely find one that spices up your kitchen. Its rounded edges and shiny finish also provide a nostalgic throwback to the '50s.
Price: $3,888
Volume: 328L
Get the Smeg FAB32 
---
10. Samsung Family Hub Fridge – with touch display & internal cameras
---

Image credit: Samsung
The Samsung Family Hub Fridge is known to be one of the most advanced fridges in the market. The touch screen panel has the same functions as your smartphone, allowing you to search up recipes on the internet, make calls, play music and even take a peek at what's in your fridge through its interior cameras.
Other than these smart functions, this fridge also comes with a Flexzone compartment with between 5 different temperature settings to store different things such as wine and cheese.
Price: $6,273
Volume: 550L
Get the Samsung RF56N9740SG/SS
---
Fridges to keep your food fresh in Singapore
---
It goes without saying that fridges are a main staple in every kitchen. To get the most bang for your buck, remember to consider several factors such as the number of people living in your household. Smart features like water dispensers are also important – picking the right fridge will be sure to make your experience in the kitchen a lot easier. 
More on kitchen appliances:
---
Cover image credit: Ambiente Direct, AJ Madison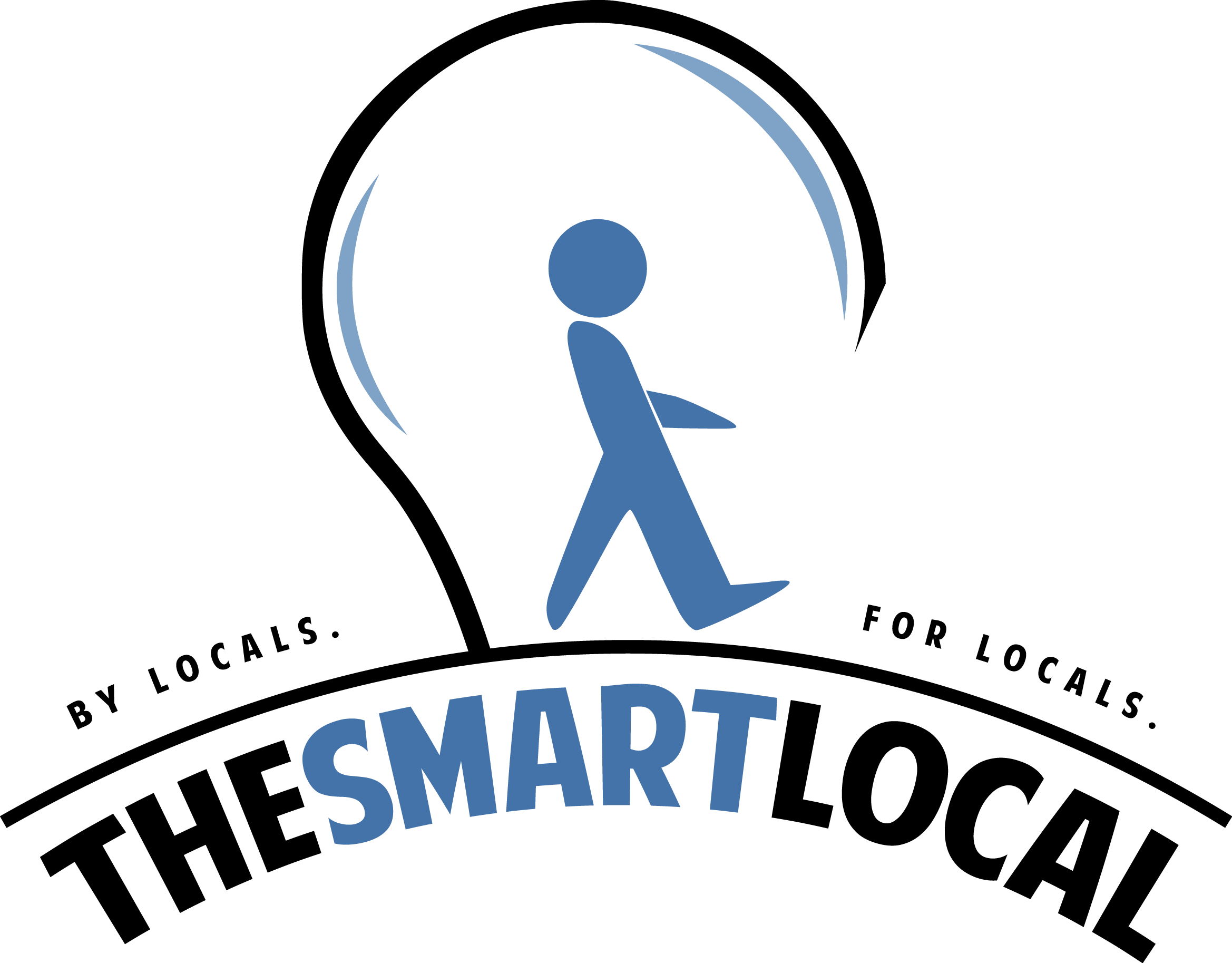 Drop us your email so you won't miss the latest news.