How to pick the right fridge in Singapore 
---
The mighty refrigerator is a must-have in every household. It's our go-to companion for everything from milk in the morning to frozen leftovers at night, so it's important to pick one that is suited to your specific needs. However, with a diverse range of fridge options in Singapore, it can be difficult to know where to even start looking.
If you're planning to get a new one or replace an old one, here's a guide to picking a fridge in Singapore.
Read other how-to articles:
---
Fridge dimensions
---
Before you even begin, it's important to know how much kitchen space you have available. Refrigerators are expensive appliances – you'll want them to work well, and for a long time too. In addition to fitting in your cabinetry, you should leave an additional gap of about 50MM between the wall and your fridge for proper ventilation.

Consider the thickness of the fridge doors and protruding handles – you don't want it sticking out like a sore thumb among your kitchen cabinets!
Image credit: Pretty Distressed
Where you place your fridge matters as well. Having your fridge door clash with an adjacent cabinet door is an extra annoyance none of us want. Make sure that the doors have enough swing space without blocking doorways and access points so that people can enter and exit smoothly.
---
Fridge type
---
Size considerations
---
Next would be for you to consider the size of the fridge that would suit your household best. There are a range of capacities that come in different styles as well. To help you narrow in on your preferred style, here are some things to consider: 
Kitchen space (you probably won't be able to fit a 500L fridge into a tiny BTO)

Household size

How often you cook

Elderly or children living at home

Meal preparation
As a general guide on size, a typical family of 3 in Singapore should get a fridge with a capacity of at least 330L. Families of 4 or more can look for larger ones that are around 440L and above. 
---
Top freezer – best for people on a budget
---

Image credit: Carousell
Top freezer refrigerators are the most common style on the market. Its traditional design is straightforward, with the freezer on the top and refrigerator at the bottom. This would be most ideal if you are on a budget as most top-freezer refrigerators can be found under $1000. 
Pros: Affordable, more energy-efficient, more space
Cons: More arm work if you have to store heavy items in your freezer
---
Bottom freezer – to access your fridge at eye level
---

Image credit: Consumer Reports
Basically the reverse of the top freezer, bottom freezer refrigerators are designed with the freezer below the fridge compartment instead. Now at eye level, the fridge no longer requires bending and hunching on your nightly quest for snacks. In addition, the lower freezer compartment makes for easy loading of hefty hunks of frozen food, especially for elderly folk. 
Pros: Refrigerator is at eye level
Cons: More expensive as this style is considered to be a niche in the market
---
Side-by-side – for narrow kitchens
---

Image credit: KitchenAid
With the freezer on one side and the fridge on another, side-by-side refrigerators provide easy access to both compartments if you use both equally. Open it up and you'll immediately be able to view everything stored in both compartments. 
Pros: Smaller doors occupy less swing space and offer more organisation options
Cons: Narrower freezer and refrigerator compartments mean that there's less storage space for bulkier items
---
French door – for more storage space
---

Image credit: National Product Review
If you find yourself looking for space in the fridge to store your fresh groceries all the time, you can consider the french door. Unlike the side-by-side, it has 2 doors for its refrigerator compartment and a separate compartment for a freezer which means more shelves for you to store cartons of milk and condiments.
Pros: Opening only one door at a time means less cold air escapes
Cons: Larger than other styles, usually takes up more space.
---
Counter-depth – to create a more seamless look
---

Image credit: Qanvast
Counter-depth fridges are built shallower specifically to blend in seamlessly with your kitchen cabinets so that it doesn't jut out as regular fridges would. If you are building your kitchen from the ground up, this is definitely a style you can consider for that sleek look.
Pro: Looks cohesive with the rest of the kitchen
Cons: Can be expensive, also has less space for storage as it's shallower
---
Fridge Material 
---
After deciding on the style of fridge that works best for your household, it is also important to look at the material your fridge is made out of.  

Image credit: Carousell
Stainless steel refrigerators are known for their durability and their industrial-like appearance. Despite being slightly more expensive, this should be up your alley if you're looking to feel like a professional chef in a restaurant kitchen.

Image credit: Home Depot
Stainless-look refrigerators are a cheaper alternative to stainless steel fridges. For people who rely heavily on to-do lists stuck on your fridges, this would be ideal as most are magnetic, unlike some stainless steel fridges. Cleaning is also made much easier as they do not retain fingerprints.  

Image credit: West Elm
For those of you going for that retro look or just want a pop of colour in your kitchen, plastic polycarbonate or thermoformed fridges such as the Smeg 50's style refrigerator ($1999) ought to get the job done. With their rounded edges and glossy finish, these fridges are surefire conversation starters at your housewarming parties.
---
Energy-saving features
---
Energy-saving appliances are always a plus – they reduce both our carbon footprint and the long-term burden on our wallets. So when it's time for you to go shopping for your fridge, make sure to keep an eye out for fridges with energy-saving features.

Energy Label
Image credit: NEA
An easy way to check if your ideal fridge is environmentally friendly is to look at its Energy Label. The higher the number of ticks, the lower the electricity consumption. As a general guide, the annual cost of a 2-tick refrigerator costs roughly $34 more than a 3-tick refrigerator.
Image credit: Daikin
Another method is to look out for climate-friendly labels, which indicates that an appliance uses climate-friendly refrigerants that help reduce greenhouse gas emissions.
Most local retailers no longer sell fridges that use harmful gases like CFC (chlorofluorocarbon) and HFC (hydrofluorocarbon) that causes ozone depletion but it wouldn't hurt to double-check before purchasing. 
On your hunt for the perfect refrigerator, look out for the term "inverter compressor". Unlike regular compressors that produce cold air at a constant rate, inverter compressors adapt to your usage of the fridge – pumping it up during the day when it's constantly used, and dialling it down during the night. 
---
– Other Features –
---
Image credit: Designer Appliances
Ice and water dispensers are one of main supplementary features that many fridges come with nowadays. Not only does it save the cost of getting a separate water filter, it also reduces the hassle of having to refill your ice trays. If you are someone that hosts often, consider a fridge with a high-capacity ice and water maker like the LG Craft Ice Refrigerator ($3399). 
Most importantly, make sure that you can connect your fridge to a water source. You don't want to spend big bucks on a fridge with a water dispenser only to find out that it can't be utilised. If you don't have a water source nearby, consider getting a fridge with a manually-refillable water dispenser, like the Hitachi R-W690P3MS ($1799).

Image credit: Beko
Freshness features such as antibacterial seals and speed chilling also help to keep your food fresh for a longer period of time. There are even fridges with special zones where they maintain constant temperature and humidity to ensure that your food retains its taste and texture such as the Panasonic NR-BD460GKSG ($1159).
Some fridges also come with LED touch displays that tell the weather and can even send notifications to your phone when your fridge is malfunctioning. Though not common locally, Wine enthusiasts can even find fridges with built-in wine coolers if you don't want the additional cost or bulk of wine chillers like the LG GS-X6011NS ($3999).

Recessed handles
Image credit: Carousell
If aesthetics are a key factor in selecting your ideal fridge, it is important to also look at its handles – are they recessed or protruding? Recessed handles provide a more modern touch to your kitchen and saves space. On the flip side, protruding handles provide better leverage for opening tight fridge doors, an important feature especially for the elderly and young'uns.
Image credit: Broma Kitchen
You don't want to end up having a tug-of-war with your fridge whenever you're looking for a quick snack, so make sure that the pull-out compartments in the fridge are smooth even when they are filled with heavy groceries. 
They should also ideally be spill-proof to prevent contamination of other shelves. Though it's not possible to test that out IRL, you can always ask your salesman if the fridge you are eyeing has this feature.
---
Getting the right fridge in Singapore
---
With the wide variety of styles, materials and features out there, a simple task like getting a fridge can sometimes become confusing. But with this step-by-step guide to picking a fridge in Singapore, you'll be sure to get one that will make your experience in the kitchen much more enjoyable.
Other articles on kitchen appliances:
---
Cover image credit: Carousell, National Product Review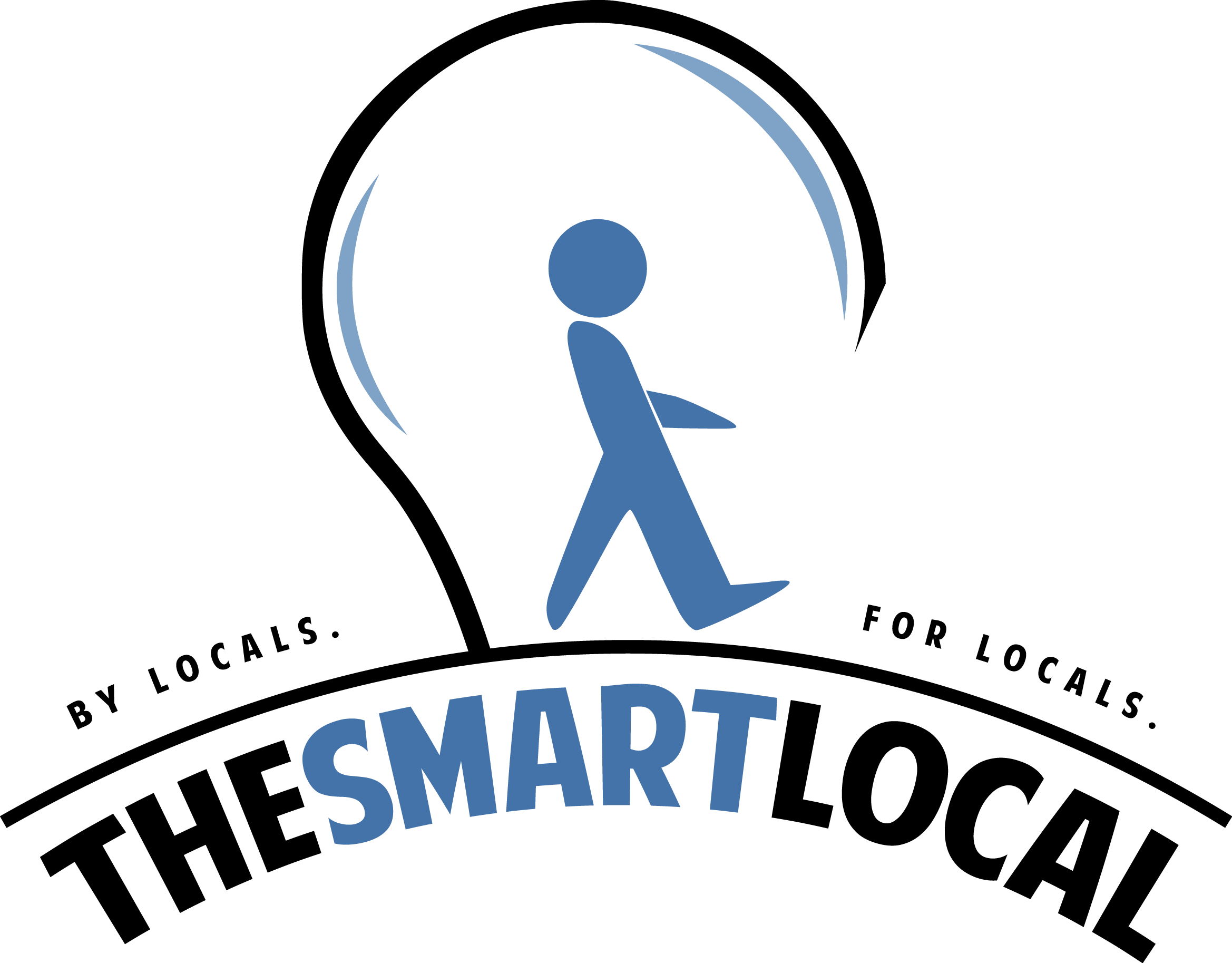 Drop us your email so you won't miss the latest news.