Big ticket items in Singapore
---
With COVID-19 hitting everyone – including the economy – like a wrecking ball, the mere thought of big ticket purchases and the impending dent on your cash flow may have you quaking in the knees. 
That said, the world keeps spinning, and certain purchases such as owning a HDB, upcoming BTO renovations, paying for insurance premiums, and satisfying everyday needs like a computer on which to Work From Home can't exactly be postponed. 
Here are some ways which you can save money on big ticket items in a recession. For those exploring payment plans, DBS also offers cash rebates as well as discounts of up to $150 at selected merchants. Combined, these will greatly soften the blow on your bank account.
---
-Home-
---
1. HDB flats – refinance for better home loan rates
---
Owning a home is probably the costliest milestone in your life. But once your deposit is down and you've collected the keys, there's no turning back on this significant new chapter. While we may daydream about being able to pay off our mortgage at one go to avoid having debt to our name, the reality is that most homeowners rely on monthly instalments to pay off their home loan. 
To avoid wiping out your savings on hefty home loans be it on a BTO or resale flat, consider refinancing – making the switch to finance your home loan with a bank instead of HDB to enjoy lower interest rates. 
Several factors come into play, such as the lock-in period of your current home loan plan, which you'll need to fulfill to avoid incurring penalties. Once that has been served, refinancing also involves valuation and legal fees, which typically cost $2,000-$3,000 depending on your property type. 
While the hassle and initial costs may seem like a deterrent, getting it out of the way early on allows you to accumulate significant savings in the long run. Offering competitive interest rates as low as 1.50% p.a., DBS Home Loans also entitles you to cash rebates of up to $2,800.
---
2. Home furnishing and decor – purchase showroom pieces
---
It's a dream come true to decorate your abode, Extreme Home Makeover style. That said, the multi-thousand price tag on a single sofa or cabinet makes it difficult to fill an entire home with chic yet comfy furniture. Save big bucks by opting for showroom pieces, which are usually marked down by retailers.
The trade-off is that you'll have to give it a good scrub-down, and there may be a few dings and scratches. Furniture would not be up for sale if noticeable damage was sustained though, so rest assured that the due diligence on your part will be worth it.
Bonus: Enjoy greater savings when you pay with your DBS/POSB Card or purchase via DBS Instalment Payment Plans from online retailers such as HipVan, FortyTwo or SMEG.
HipVan:

Up to $150 off with min. spend of $1,000 with

DBS Payment Plans

FortyTwo

: Up to $100 off with min. spend of $1,000 with

DBS Payment Plans

SMEG

: Up to 10% off appliances

with

DBS/POSB Cards
---
3. Home appliances – look out for clearance sales and bundle deals
---
We're always on the lookout for gadgets that can shave precious minutes off menial tasks, and owning the right home appliances in particular can help to make your daily routine that much easier. Be it a coffee machine serving up instant brews or a robotic vacuum cleaner that cleans while we laze around, these new-fangled gadgets are useful but can be a bit of a splurge. 
Thankfully, prices are heavily slashed during clearance seasons. Stay tuned to the Facebook pages of various homeware retailers to stay in the loop of their next warehouse sale, and you could be getting brand new pieces for dirt cheap. If you're buying several gadgets at a go, opt for pre-set bundle deals that reduce the cost of each appliance included.
Bonus: E-commerce sites usually hold sales for home appliances. Additionally, pay through DBS Payment Plans to receive the following discounts:
Lazada:

$30

off with min. spend of $800 with DBS Payment Plans

Qoo10:

$20 off with min. spend of $600 with DBS Payment Plans

Shopee:

$10 off with min. spend of $100 with DBS Payment Plans
---
-Car-
---
4. Car – Buy used vehicles and strike while the COE is low
---
While the economy has taken a hit because of COVID-19, one silver lining is that COE prices have dropped significantly, with an average decrease of $3,000-$5,000 as reported by MSN. For those who have been saving up to buy a car and plan on purchasing one in the next few years, take advantage of the low COE before it starts soaring again.
To save even more, consider buying a used car which could save you up to tens of thousands. While it may not be in mint condition, rest assured that the dealership would've conducted rigorous checks to ensure safety standards. It'll get the job done, without setting you back too much just for the flex of owning a swanky new ride.
---
5. Car insurance – avoid huge losses in case of an accident
---
Prevention is better than cure, and that applies to not only our health but accident losses as well. Car accidents are uncomfortable to even think about because of the "touch wood" factor, but comprehensive motor insurance is a must considering how much value goes into owning a car, and the extent of repair costs should a mishap take place on the road.
DBS Car Insurance policies let you claim medical expenses for the driver as well as each passenger, damage costs to third party property, workshop repairs, and even a daily transport allowance while your car gets fixed.
---
-Tech-
---
6. Laptops for work or school – go for display models
---
Especially with Work From Home arrangements and Home-Based Learning coming into full force because of the pandemic, it's hard to deny that laptops and computers are a must for both work as well as education.
Similar to furniture showroom pieces, opting for display models is a great way for non-fussy buyers to save money on laptops. You're essentially getting the same technical specs and quality, and a once-over with disinfectant will have it in near-pristine condition.
On top of periodic sales, you'll also be able to enjoy further discounts when purchasing through DBS Payment Plans. 
Lazada:

$30

off with min. spend of $800 with DBS Payment Plans

Qoo10:

$20 off with min. spend of $600 with DBS Payment Plans

Shopee:

$10 off with min. spend of $100 with DBS Payment Plans
---
-Wedding-
---
7. Essential jewellery – opt for inexpensive wedding rings & si dian jin
---

Image credit: Zula
While it may be impressive to flash a huge sparkling diamond on your finger, grand wedding bands and engagement rings aren't the wisest investment. The money can be better allocated to your actual wedding proceedings, a memorable honeymoon, or to kickstart this new chapter of you and your partner's life. 
Diamond simulants are becoming increasingly popular, with the equivalent of 1-carat rings beginning from just $300, as compared to its multi-thousand dollar genuine counterpart.

Image credit: Zula
That said, some wedding traditions are essential especially if you're trying to put a smile on your in-laws' faces. Si Dian Jin or "4 touches of gold", for example, refers to a betrothal set of gifts presented to the bride by the groom's side of the family. 
To offset the financial burden of buying that much authentic gold, DBS Payment Plans offer 0% interest rates at numerous jewellery retailers including Gold Heart, Lee Hwa, Poh Heng, SK and Taka.
---
Ease your financial burden and get rewarded with DBS Payment Plans
---
These big ticket items are mostly must-haves, be it at certain milestones of your life or as day-to-day necessities. One way you can comfortably afford them while still ensuring cashflow for your regular expenses is to pay it off gradually through instalment plans and payment loans.
Apart from alleviating the financial burden by allowing you to split the cost at 0% interest across up to 24 months, DBS Payment Plans also come with additional perks in the form of cash rebates. Those taking up a minimum of 3 DBS Payment Plans* between now and 30th September 2020 will be entitled to a $40 cash rebate.
*Min. $1,000 per plan, applicable for DBS/POSB Credit Cardmembers only. Valid only for payments split across 12 to 24 months.
DBS Payment Plans can refer to any of the following plans:
0% Interest Instalment Payment Plan ("IPP")

offered at participating retail/online merchants to help Cardmembers convert the purchase into monthly repayments.

0% Interest My Preferred Payment Plan ("MP3")

for Cardmembers to convert their purchases (up to 10 combined transactions) into monthly repayments.
Don't forget to utilise your exclusive discounts in conjunction with the DBS Payment Plans, for online marketplaces (Lazada, Qoo10, Shopee) and home furnishing retailers (HipVan, SMEG and FortyTwo) to save up to $150 on essentials.
---
This post was brought to you by DBS.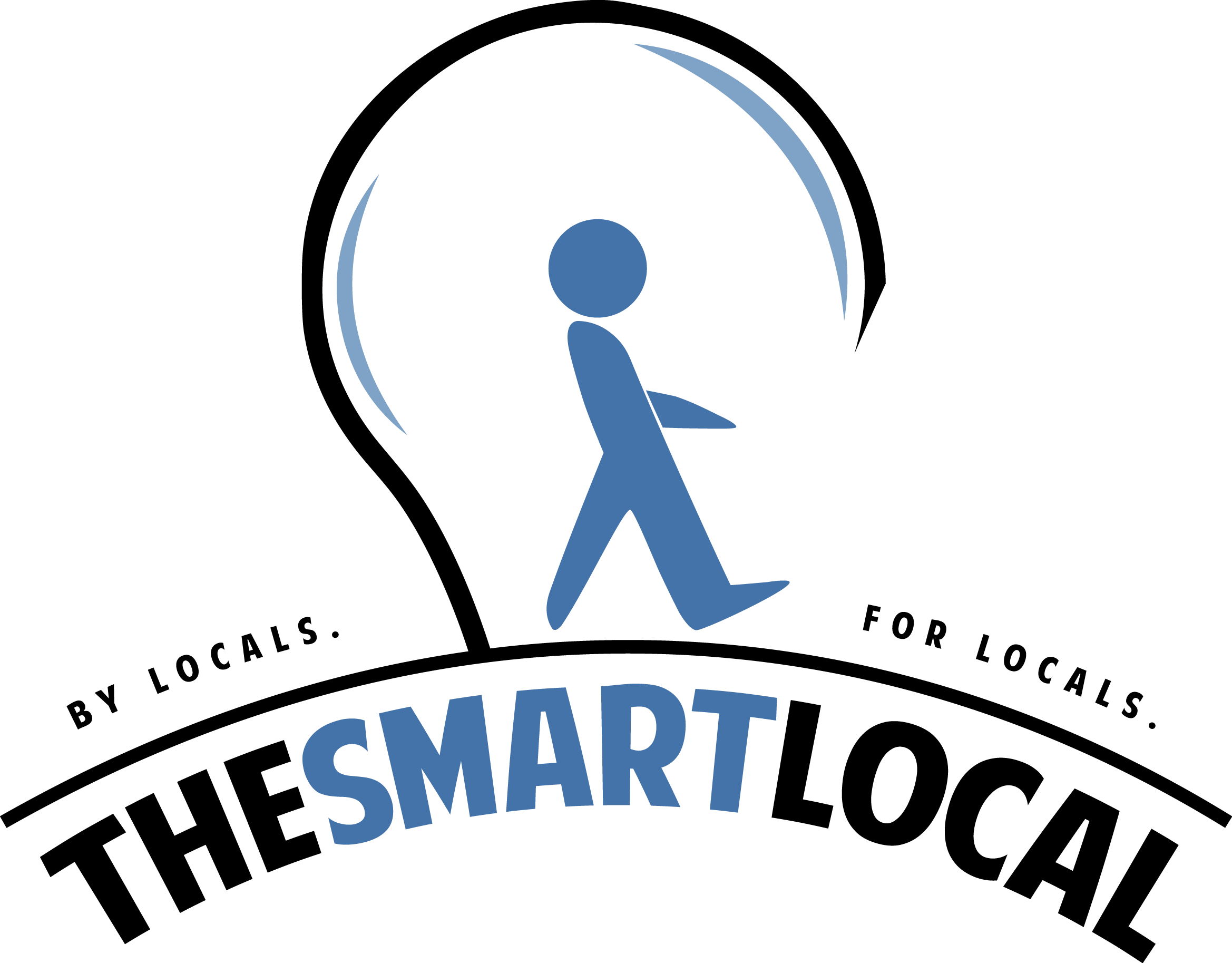 Drop us your email so you won't miss the latest news.