Sunscreen in Singapore – common mistakes
---
COVID-19 was a disrupter to our lifestyles, but let's admit it – some good came out of it. For instance, healthier habits like washing our hands for the full length of a birthday song. 
During those not-so-distant Circuit Breaker days, some of us adopted better skincare habits, such as wearing less makeup to give your skin a break. But Singaporeans still neglect this area that could undermine your newly amped up skincare routine: the art of applying sunscreen.  
From slathering it on half-heartedly and calling it a day to applying only when outdoors, here are common sunscreen mistakes that could age your skin faster than you can say "SPF". 
---
1. Being stingy with your sunscreen
---
Maybe you're trying to stretch out the value of your sunscreen by applying it sparingly. Let me confess: I've tried using a few drops of sunscreen for an entire face myself. 
But doing so might be counterproductive. Folks like me are actually underapplying, which leads to lessened protection. For example, if the SPF (sun protection factor) label reads SPF 25, and you're only applying 20% of the recommended amount, that's equivalent to the efficacy of a SPF 5 sunscreen. 
How much sunscreen should I apply? Instead of going by gut feel, here's a gauge: 
Face and neck – ⅓ to ½ teaspoon. Take

1 teaspoon

as the amount from your topmost finger joint to tip. Pro tip: Dot on your face instead of squeezing onto your hands first. 

Arms or back – 1 teaspoon

Legs – 2 teaspoons 

Whole body – about 2 golf balls' worth
---
2. Not applying sunscreen indoors
---
"Oh, I'm just staying indoors." "It will be sheltered." These are common reasons given for skipping sunscreen in Singapore. Big mistake. 
Even if you've never stepped out of the house, the sun's ultraviolet (UV) radiation can sneak indoors and wreak real havoc on your skin if left unprotected. 
If you're always watching Netflix or WFH right beside the window, your skin is inadvertently exposed to the sun, which emits two types of UV rays: UVA and UVB. Though glass can block most UVB rays, it does not shield you from UVA rays, which cause acne, dark spots and wrinkles.
Should you apply sunscreen at home or in your car? Yes, so apply daily after you wash up in the morning, instead of saving it for outdoor trips. 
If you've sensitive skin, applying a light sunscreen daily could prevent your complexion being triggered by sudden sun exposure. FYI for those of us emerging from our houses this Phase 2. 
---
3. Applying only on sunny days
---
It's raining outside, or the sky is dotted with fluffy clouds. Both seem to lessen the brunt of the sun's heat and possible skin damage – or so you think. But the protection that clouds offer is as ephemeral as they are – cloud cover only minimises about 20% of UV rays that get to you! 
That's why you can get sunburn even if you're in a winter country, so don't overlook this silent killer just because it doesn't feel that hot. 
---
4. Assuming that high SPF means you can spend more time outdoors
---
We often look at the SPF number to tell if a sunscreen will protect us sufficiently. But that's like looking at exam scores to judge if a person will be successful in life – it can be misleading.
You might ask "What SPF sunscreen is best?" However, impressive-sounding SPF 80 and SPF 100 products do not give far more protection than a SPF50 sunscreen. 

Fun fact: SPF50 blocks 98% of UVB rays while SPF100 blocks just 1% more.
The "added" protection might even backfire, lulling you into a false sense of security so that you neglect reapplying it. It's highly important to reapply, though, as SPF protection fades throughout the day as you sweat and touch your face.
Pro tip: Look at a sunscreen's PA or PPD index which shows how well it protects against UVA rays that age your skin. For instance, if the label displays PA++++, it refers to extremely high UVA protection. 
---
5. Overlooking spots like ears and the back of your hands
---
Face, neck and arms. These spots are often the holy trinity for sunscreen application. But, don't forget to apply sunscreen on overlooked spots, too – like your ears, scalp, lips, back of neck, back of hands and the top of your feet. 
"Nobody is gonna care about my ears getting tanned!" you might yell in protest. But hey, it's not just about even tan lines. Applying on these areas can minimise your risk for skin cancer, so try to look beyond pure aesthetics. 
Pro tip: When applying sunscreen on your face, don't miss out on your brows and hairline area!
---
6. Not looking for broad spectrum protection
---
You might be confused by all the sunscreen terminology out there, like "Ultra Sport", "dermatologist-approved" and the whole wide range of SPF numbers. But take note: that number only measures the sunscreen's effectiveness against UVB rays. 
Cut through the clutter and look out for broad-spectrum protection labels, which means that you're also protected from UVA rays. Also, check for water-resistant or sweat-resistant sunscreens instead of just "waterproof". 
The former claim has to be tested, and will give you up to 80 minutes of protection in water, or when sweating buckets – a very real thing in humid Singapore. 
---
7. Applying sunscreen last minute
---

Have you applied sunscreen seconds before heading out? 
Sometimes, I find myself with a full face of makeup, waiting for my Grab driver who's been circling around the pick-up point for >5 minutes. Then, realisation strikes. My lack of sunscreen. Fishing the bottle out of my bag, I haphazardly slap some on my face just as the driver turns in. 
Last-minute application is a huge mistake, though. If you're wondering when to apply sunscreen, do so about 30 minutes before being in the sun. This gives the skin some time to absorb it. FYI, this only lasts you for about 2 hours or more, so remember to reapply sunscreen in Singapore regularly. 
Pro tip: Apply sunscreen after moisturiser and before makeup. 
---
Which sunscreen is best?
---
Personally, I have two pet peeves when it comes to sunscreen. One, overly greasy, heavy sunblocks that transform my T-zone into an oil slick. And two, perfumed ones. The same fragrance ingredients that smell like a beach holiday in Bali aren't kind to my sensitive complexion, easily triggering outbreaks.
---
Trying out La Roche-Posay's Anthelios Invisible Fluid SPF50+
---
This lightweight fluid put my worries of looking oily to rest immediately. The sunscreen glided easily on my face, and did not leave any pesky white streaks or sense of heaviness. It felt even lighter than some moisturisers in my beauty arsenal. Claims of invisibility? True. 

Smooth and airy texture. It was absorbed so quickly that taking this shot before the sunscreen disappeared was a feat.
Like the La Roche-Posay's Toleriane Ultra Light range that I used, the Anthelios sunscreen did not cause redness or itchiness on my trigger-happy sensitive skin. That's no mean feat. FYI, when I switch up my skincare regime, I often end up with red blotches on my cheek and forehead that my husband thinks are mosquito bites.
I also looked closely at the UVA-blocking label: the PA or PPD index. The Anthelios sunscreen has one-upped the usual protection with a whopping high PPD of 46. For some context, a PPD of above 18 is already considered PA++++, an extremely high level of protection. 

Skin compatibility? Checked. Texture? Checked. High UV protection? Checked. 
Thus, I had no qualms applying the Anthelios sunscreen daily even when I hardly stepped out of the house. On the occasion I dabao-ed food or met friends in Phase 2, I noticed that neither sweat nor my omnipresent face mask could rub off the sweat-resistant formula. 
Within a week, I found a "new normal". I no longer saw sunscreen as a special occasion item reserved for beach trips or sunny days. Instead, it's now part of my post-CB beauty routine. 
If you'd like to add sunscreen to your beauty regime or have sensitive skin, give the derm-approved Anthelios Invisible Fluid a shot. Now going at 20% off ($46.90 for 50ml) at Watsons and Guardian stores island-wide, it could give you sunnier skincare days ahead.
---
This post was brought to you by La Roche-Posay.
Photography by Lance Leoh and Tan Wen Lin.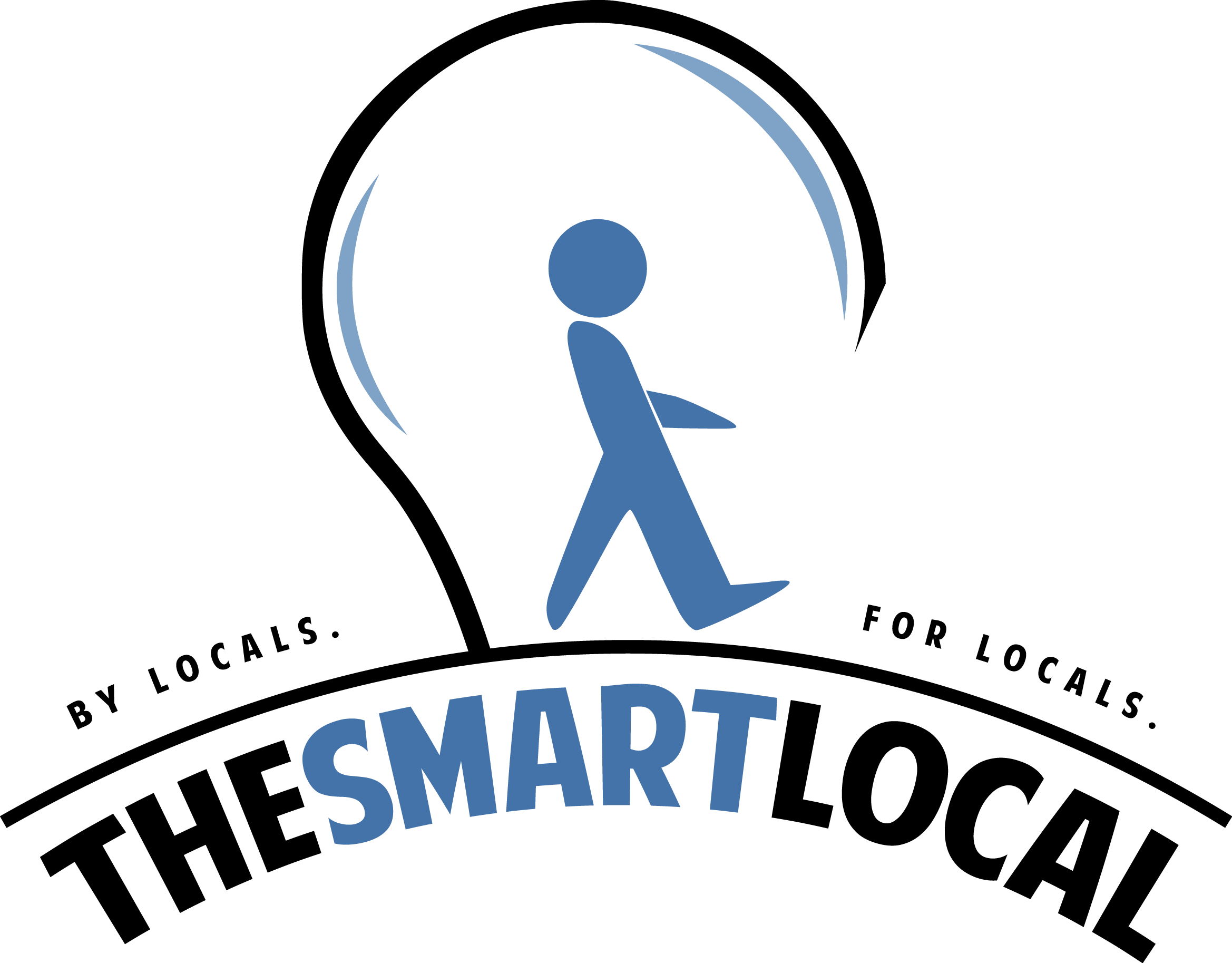 Drop us your email so you won't miss the latest news.