---
Practical & useful fridge accessories for your kitchen
---
Image adapted from: @mamacavie & Poppy Parade
The fridge – arguably one of mankind's best inventions – is so incredibly useful and loved by every kitchen-owner. We spend a lot of time trying to organise what's inside the fridge for maximum usefulness, but never really give thought to what could be done outside the fridge.
People out there have figured out a myriad of ways to make the fridge even more useful, either through a simple accessory or a DIY project. Try out these space-saving, easy, practical and aesthetic fridge accessories to make your kitchen life easier so that the next time your friends come over they'll go "Why didn't I think of that?" 
For more tips on home improvement, check out these links:
---
1. Chalkboard fridge – personal canvas and to-do list
---

Image credit: @mamacavie
Bet you didn't know that you could turn your entire fridge into a chalkboard. This sleek, black variant of our beloved kitchen appliance will definitely make your kitchen pop. For the artist in us, the fridge can become your personal canvas and you can decorate it seasonally, by mood or just however you'd like.

Image credit: @sweetgirlharm
It's also useful as a noticeboard as you can write your schedule, grocery lists or cooking menu and have the luxury to erase it. Little kids can also use the bottom half as a doodling block so you don't have to worry about them making a mess.
It may seem difficult to pull off, but all you need is some chalkboard paint and a paintbrush. Apply a few layers of the paint, wait for it to dry and voila, you have your very own chalkboard fridge.
Get some chalkboard paint here or here.
---
2. Magnetic spice rack – for aspiring chefs with spices galore
---

Image credit: Poppy Parade
You might think that a household only needs salt and pepper for cooking, but aspiring home-cooks will tell you that real cooking requires cumin, paprika, cinnamon, nutmeg, saffron and a bunch of other spices as well. Unfortunately, they tend to take up a lot of space – whether or your countertop or in the cabinet. 
These magnetic spice racks, however, turn your fridge into your personal spice rack cabinet.

Image credit: @drcowtan
It's as easy as purchasing a set, labelling your spices and just sticking them onto the fridge. It also makes organising spices much, much easier.
Get your very own set here.
---
3. Kitchen paper holder – simple fridge accessories yet so convenient
---

Image credit: ezbuy
This may seem like a very simple add-on, but surprisingly a lot of people don't know about this tip. Kitchen paper is a necessity, be it for wiping those inevitable stains or drying your hands. Yet having a roll on the kitchen counter takes up space and a horizontal tear of the paper ain't the easiest thing to pull off. 
Solve this by putting a kitchen paper holder on your fridge and let gravity bring the kitchen paper to you. They come in either magnetic or suction cup versions, making it easy to put on and take off.
Get one here.
---
4. Magnetic plant holders – for a breath of fresh air in the kitchen
---

Image credit: Etsy
Kitchens can sometimes look quite dull, colourless and sad, but what better way to add some shade of green than to bring in some plants. These green machines also help to improve air quality, something much needed in the kitchen considering all the smells emitted from cooking.
You can get some magnetic plant pots and hang potted plants or succulents directly on the fridge. For those looking to grow a herb garden, this is an excellent way to start as well – imagine being able to say that your fridge grows your food!

DIY plant pots
Image credit: @blackluckvintage
You can even DIY your own plant pots from old tin cans, all it takes is an attached magnet and you're good to go. It'll also serve as a reminder to eat your greens – just don't eat the ones on your fridge, please. 
If you need some help on which plants to choose, here's an article about the best indoor plants.
Get some magnetic plant pots here.
---
5. Magnetic whiteboard – easy way to keep notes on the fridge
---

Image credit: @littlie_kids
If you want something like the chalkboard fridge but don't have the time to go and paint the entire thing, a quick alternative is the magnetic whiteboard fridge. They'll easily stick on to the metal surface and give you a way to write reminders or to note what leftovers are in the fridge, making allocating chores or planning your meal-prep a breeze.

Image credit: Pretty Hangers
Some even come with templates such as weekly planners or calendars if you're looking for something specific. Just grab a few magnetic markers and a duster and the sleek new upgrade for your fridge is complete.
Get a magnetic whiteboard here.
---
6. Fridge rack – convenient utility holder
---

Image credit: @yamazakihome
Our home has an endless amount of kitchen utilities that we only sparingly use every now and then like can openers, vegetable peelers or boiled egg cutters. Instead of cluttering the drawers, opt for these magnetic racks and turn your fridge into a utility holder. These versatile fridge accessories also serve to hang aprons, gloves and towels as well.

Image credit: Adyasimplyoriginal
These magnetic racks come in all shapes and sizes, so just pick the perfect one for you. Some even come with baskets to hold magazines or snacks.
Get a magnetic rack here.
---
7. Magnetic knife rack – keep knives sharp and accessible
---

Image credit: Amazon
Knives are the kitchen's most versatile tools, but they can be clunky and hard to organise. The big wooden knife blocks take up too much space and can actually blunt the blades over time. Once again, magnets are to the rescue as these magnetic knife racks serve as a practical storage solution as well as a fancy knife display.
They come in either an adhesive version, where you would need to stick it to your fridge, or a more pricey double-magnet version, where it will simply attach. 
Get a magnetic knife rack here.
---
Optimise your fridge even more with these fridge accessories
---
Our homes are already cluttered and the tiny HDB kitchens we have don't help. To make life in the kitchen easier, more convenient and to free up all of that valuable space, get some of these fridge accessories and turn that fridge into every kitchen's best friend.
If you haven't already, check out some ways to organise the space inside your fridge as well.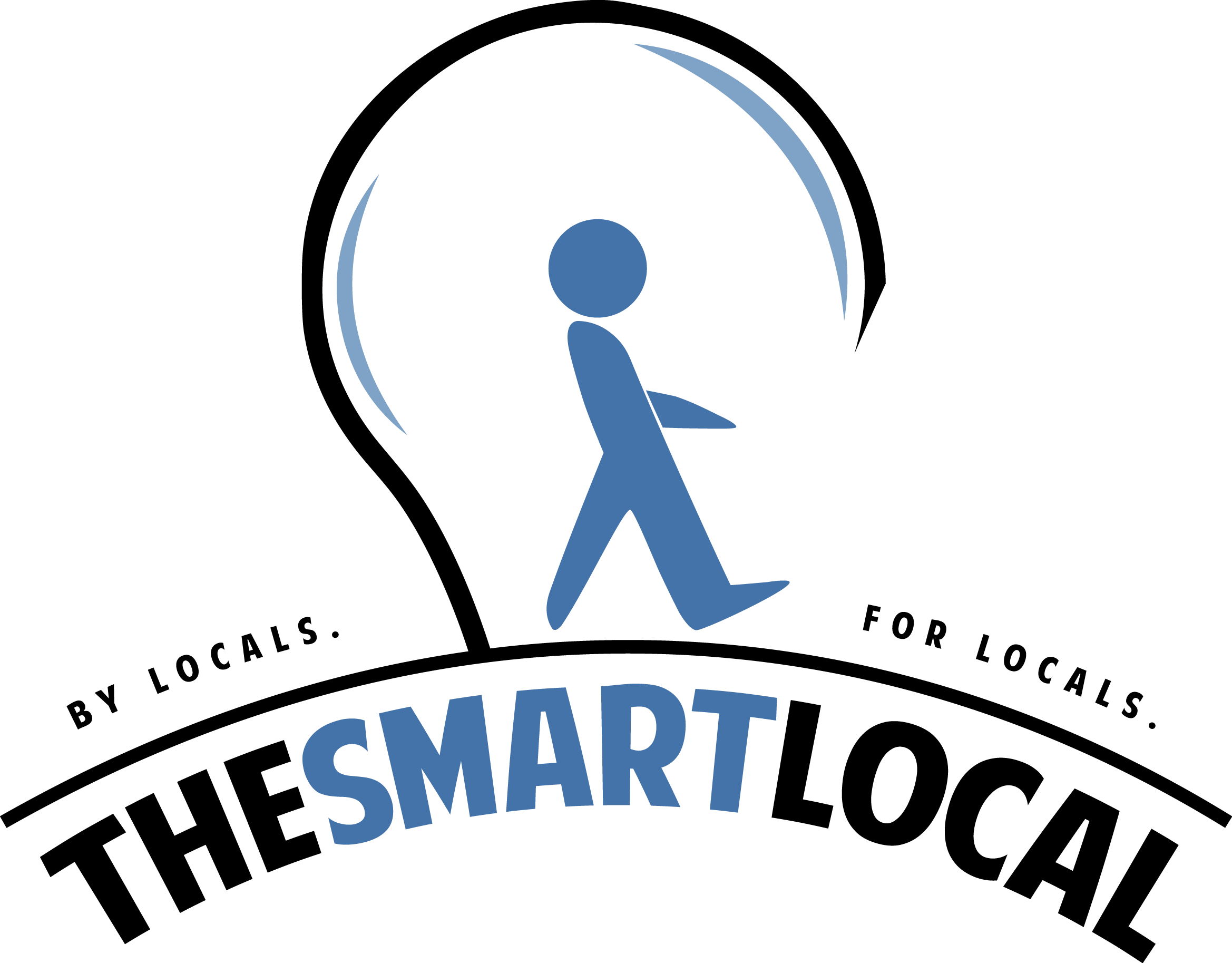 Drop us your email so you won't miss the latest news.