Travel destinations to visit despite the Coronavirus
---

Image adapted from: @joeey.ig, @jellyfied, Klook
With the current situation of coronavirus cases affecting many travel destinations, you'd think twice before clicking "Book Now" on your next vacation. But not going overseas at all is an unimaginable, bleak prospect – we need our annual escape from being desk-bound at work after all.
Thankfully, here are 7 travel destinations you can still visit that are void of the coronavirus outbreak, offering you peace of mind and new adventures. Time to bump these up on your travel bucket list for 2020.

Disclaimer: The countries listed here have no known cases of coronavirus at the time of publishing. Remember to travel safely and take necessary precautions no matter where you visit.
---
1. Turkey – take a dip into crystal blue thermal pools
---
Image credit: @juliavoistinova
Turkey might be IG-famous for their hot air balloons, but for something on-ground, head to Pamukkale for a spa treat at just 50TL (~S$11.50). "Pamukkale" translates to "cotton castle" in Turkish, which is fitting since their pockets of thermal pools will make you feel like royalty.
Image credit:@emiok
Similar to Sembawang Hot Springs, you'll get to soak your feet in any of the travertine terraces filled with clear blue hot spring water that can be heated to anywhere between 30-100 degree celsius – so be mindful of your spot. To avoid throngs of tourists, head down early in the morning from 6:30AM, or swing by during sunset for a breathtaking view.
Book your flight to Turkey with Singapore Airlines from 26th-27th Feb 2020 to get 0.5% cashback.
---
2. Greece – travel back in time and visit a Hercules-worthy temple
---
Image credit: Bryan Yeong
Anyone that has watched or read the Percy Jackson series would be familiar with Poseidon as the titular character's dad. But more accurately, he was actually the Olympian God of the Sea.
Image credit:@jellyfied
Take a coastal drive all the way to Cape Sounion – the southernmost point of Athens – to visit the Temple of Poseidon, a whole ancient landmark dedicated to the God himself. Built entirely of white marble, the towering columns will easily call to mind the era of Hercules and fellow Greek gods.

The surrounding area also offers unobstructed views of the sea – try spotting passing ships or fishing boats in the distance.
Get 10% upsized cashback on your car rentals from Rentalcars from 28th-29th Feb 2020.
UPDATE (27th Feb 2020) : The first COVID-19 case has been reported in Greece.
---
3. Myanmar – find your ohm in a cave filled with sculptures
---
Image credit: @zcesty
You don't have to be Buddhist to marvel at the interior of Myanmar's Saddan Cave, 30KM southeast from the city center. Filled with thousands of Buddha-shaped statues, the cave will undoubtedly wash a sense of calm and serenity over you from the moment you enter.
Once you've paid an entrance fee of 1000MMK (~$0.97), you'll have to slip off your footwear and carry them throughout your trek inside since the path can get slippery. Those afraid of the dark won't have to worry – there's a well-lit suspension bridge at the midpoint mark to guide you along. 
You'll know it's the end of the cave once you spot the fishing boats at the lake
Image credit: @kacperwtripie
---
4. New Zealand – helicopter ride and hike through sub-zero ice
---
Image credit: @yetidesignnz
If you've never taken a helicopter ride or walked through a valley of snow before, you can check both activities off your list at New Zealand's Fox Glacier with a Heli-Hike. Here's how it goes: first, a helicopter picks you and your crew up for a quick 10-minute bird's eye view of the glaciers, before landing at the start of your journey.
Image credit: @ryan.j.schmitz
Once equipped with hiking boots and walking poles provided, navigate your way through highs and lows of the snow with the lead of your guide. If you're lucky (or unlucky for the claustrophobics), you might even enter an ice cave that'll bring you deeper into the unknown to have you completely surrounded by towering ice. 
Image credit: @joeey.ig
Prep yourself for the cold weather by getting thermal wear from Decathlon and enjoy 8% cashback from now till 29th Feb 2020.
---
5. Ireland – visit GOT's Winterfell and play dress up
---
Game of Thrones may officially have ended its run, but that doesn't mean you can't keep reliving your love for the TV series by visiting the sites the series was filmed at. One of these locations is Castle Ward – tucked away in Northern Ireland and home to GOT's Winterfell.

The tower that Bran Stark got pushed off from in the Season 1 finale
Image credit: @zheebo
Besides roaming around the farmyard and recalling iconic scenes in your head, you can also partake in archery to channel your inner Jon Snow. Don't leave without commemorating your visit to Winterfell with a "house" photo", complete with, costume and sword replicas. 
Image credit: @mr__foreman
Book your trip via Booking.com and get double 12% double cashback from 28th Feb 7AM – 29th Feb 7AM.
---
6. Iceland – spot whales and dolphins in the open seas
---
Visiting the Northern Lights might be a dream for many, but while you're in Iceland, make sure to also include whale watching at Reykjavik on your itinerary. From the Old Harbour, venture onboard a ship with tour guides that will help you get up close to the majestic creatures. 
If you're blessed with good weather, not only will you get to see them doing jumps in the ocean, but maybe even spot dolphins and various kinds of birds too!
Image credit: Klook 
Those prone to seasickness or cold intolerance can rest easy too – there are optional motion sickness tablets and overalls to keep you comfortable throughout the entire activity. If you want to take home a memento of the experience, there are also whale-themed souvenirs to snap up before you leave. 
Image credit: Klook 
---
7. Laos – shop local handicrafts and feast on authentic fare
---
Luang Prabang is a cosy town in Laos, and come sunset every day without fail, tents of red and blue are erected to mark the opening of the Night Market. Comb rows upon rows of local handcrafts and take your pick of local souvenirs – you'll find everything from knick-knacks like hand sewn pouches to one-of-a-kind art pieces.
Locally-made printed fabrics are a popular souvenir to get.
Pro tip: Most stall owners will likely quote you a high price to start. Make sure to bargain your way down to a reasonable amount you're comfortable with.
Take a detour from all that shopping to fill your tummies with some authentic Laos fare, located in the same vicinity as the Night Market. Slurp on a bowl of Khao soi noodles for just around $3, or opt for the outdoor buffet – where you can pick from a variety of dishes such as their very own version of cai fan! 
---
Travel destinations for 2020
---
Planning your next holiday can already be a headache as it is. It doesn't help that the coronavirus outbreak adds additional factors to take into consideration, and limits the number of countries you'd be willing to jet-set off to.
If you're taking utmost precaution by prioritising countries with no cases, this list of travel destinations you can still visit despite the coronavirus will come in handy to help you plan for your next getaway.
---
Get up to 70% off & 20% cashback for your next holiday with Shopback
---
From now till 4th March 2020, you also get to save on your travel expenses with a range of merchants on Shopback. Their Travelution promo allows you to get upsized cashback on everything from flights to hotel bookings, and even miscellaneous things you might need for overseas activities, like equipment from Decathlon or car rentals.
Score up to upsized 12% cashback from Expedia
Image adapted from Expedia
From 24th – 25th February 2020, every booking on Expedia via Shopback scores you 12% upsized cashback instead of the usual 2.5%. Yup, that means you're saving 6 times more than usual on both flights and hotels.
If you've got outdoor activities in your schedule, take advantage of these 2 days too to shop for your necessities at Decathlon (8% cashback) and Net-A-Porter (10% cashback).
Score 10% upsized cashback from Rentalcars 
Overseas road trips can get costly with car rentals and insurance, but 10% cashback from Rentalcars between 28th – 29th February will help you and your travel crew save quite a bit to enjoy the rest of your holiday.
Mark your calendars for 28th February – 4th March 2020 as well, since there's a whopping 12% and 9% on booking.com: 
12% cashback: 28th Feb, 7AM – 29th Feb, 7AM
9% cashback: 29th Feb, 7AM-4PM 
With so many opportunities to cut costs on your next overseas escapade, quell your wanderlust by planning ahead for the year. Instead of the typical Singaporean travel destinations like Bangkok, Bali and Japan, it's also the perfect chance to explore new countries and experiences around the world. 
---
This post was brought to you by Shopback.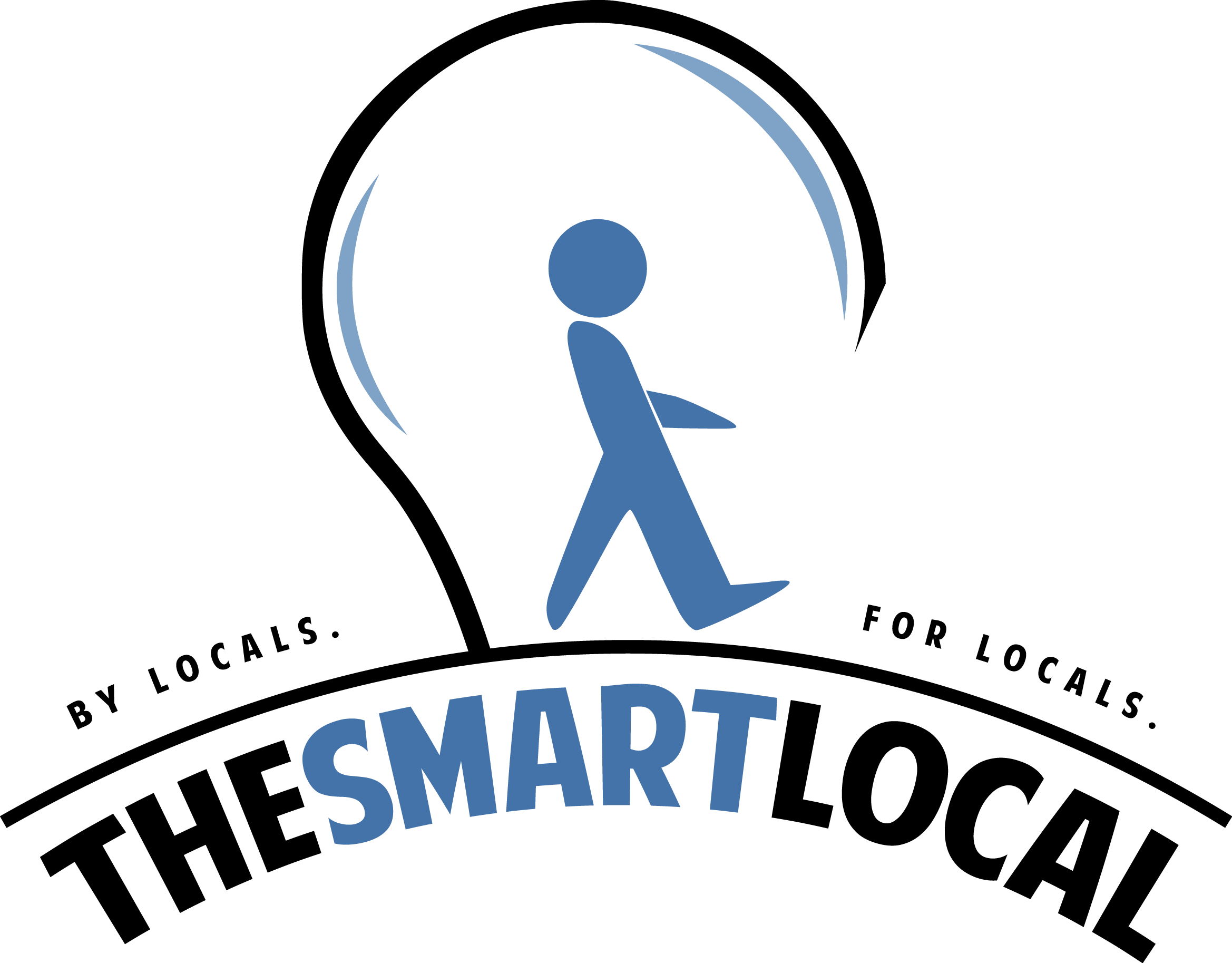 Drop us your email so you won't miss the latest news.