Storage solutions to maximise space
You've Marie Kondo-ed your way to a spick and span bedroom, but let's be honest. It's only a matter of time before the hoarder within wreaks havoc, and mounds of clutter start piling up in random corners.
Instead of waiting till Spring cleaning for an annual tidy-up, keep your living spaces Pinterest-worthy year-round with these 9 creative storage solutions.
1. Hang your essentials behind the mirror to facilitate daily grab-and-go
The last thing everyone does before heading out the door is to station oneself in front of the mirror, performing a final self-check to ensure we're looking decent and ready for the public.
KNAPPER Standing Mirror. Image credit: @ikeasingapore
This full-length mirror comes complete with hooks to drape your bag and outerwear, along with any other necessities you can't leave the house without.
Pro-tip for scatterbrains: Prepare whatever you need to bring with you by hanging it on the mirror the night before so that nothing gets left behind in the morning rush.
2. Keep your essentials within reach with a bedside table that has built-in storage
The trusty bedside table is home to all your nighttime essentials, but too much overcrowding could lead to fragile items accidentally knocked onto the floor in the dark.
GUALÖV Storage Table. Image credit: @ikeasingapore
Save space and increase the number of items within reach from the comfort of your bed by getting a bedside table that also has storage capabilities.
This stylo-milo table is able to safely hold books, magazines, and mobile devices along with their charging cables. Anything you could ever need for some relaxing bedtime entertainment, really.
3. Keep phone cables in place with binder clips or Lego figurines
Technological advancements may have increased our quality of life tenfold, but the flurry of various cords certainly aren't pleasant to deal with. Plus, having to tussle with unknown wires and sockets when your device's battery is already at zero is beyond annoying.
Image credit: @lizfdez10
Keep every last one of your cables organised by looping them through a designated binder clip, stationed on any accessible surface that's near your work space or lounging area where you're most likely to use electronics.
Image credit: @jamun1
Alternatively, you could secure some Lego figurines to the surface using blu-tack and loop the cables through their little plastic hands. Cute AND crafty!
4. Transform your bed frame and headboard into hidden storage spaces
Bed frame storage isn't exactly a new concept, but accessibility is crucial. Nobody wants to lift up the heavy mattress in its entirety every time they need to retrieve something, potentially spraining their back in the process.
NORDLI Bed Frame. Image credit: IKEA
Opt for a fuss-free sliding drawer option that makes use of space that would be taken up by your bed anyway.
BRIMNES Headboard. Image credit: IKEA
The ultimate secret stash? A headboard with hidden storage compartments. The best part is, you don't even need to commit to buying a whole new bed frame 'cause this detachable headboard can be installed onto your existing bed set-up.
5. Create extra wardrobe space from thin air with hanging storage
Freeing up wardrobe space is an eternal struggle, especially since the bulk of clothes are pieces that have gone untouched but remain in your possession for that "someday, just in case" occasion that will probably never arrive.
Comes complete with drawers! SKUBB Storage. Image credit: @ikeasingapore
If your closet is full to bursting, invest in some no-frills hanging wardrobes that provide you with shelves upon shelves of new storage spaces, literally from thin air. Whether it's the ceiling or a wall hook, the logic is simple: if you've got something to hang it off of, you've got a makeshift wardrobe.
6. Make use of the "dead space" above your door to store things you need once in a blue moon
Similarly, if you've got a wall surface, you've got a shelf. Don't underestimate the value of out-of-reach surfaces, either. They're perfect for adding extra storage space for things you don't need all the time. Memorabilia and miscellaneous knick-knacks you won't touch for ages but are too sentimental to chuck? Onto the shelf it goes. Your beloved possessions are there when you need it, and out of the way otherwise.
EKBY JÄRPEN / EKBY VALTER Wall shelf. Image credit: IKEA
Top tip: Above the door is a prime location for an added storage boost that's overlooked because people think they need to clear the path and keep the area as free as possible. That's the beauty of it – swinging in and out, the door has paved the way for you make use of its surrounding spaces without hindering your exit or entrance.
7. Transport numerous items and keep them nearby with movable storage
Don't waste precious seconds of your life shuffling from one room to another to retrieve items you should have on-hand at all times. By storing the essentials in a movable storage compartment, you can easily transport a bunch of must-haves without lugging it around separately.

RÅSKOG Trolley. Image credit: @ikeasingapore
Besides looking adorable, these nifty trolleys are so convenient that your household will benefit from having one for each theme. Think a beauty trolley with makeup and skincare staples, or an electronics cart with all your devices and their corresponding chargers neatly bundled together. The possibilities are endless!
8. Install compartment inserts to divide and organise your drawer space
Pulling open a drawer to chuck something in with the intention of sorting it out "later" is so instinctive that it's easy for them to become enclosed disaster zones. The key to avoiding a mess of endless tangles – especially with tiny easy-to-misplace objects – is to organise your loot with dividers.

KOMPLEMENT Box. Image credit: IKEA
A quick fix is to insert old shoeboxes to cordon off allocated sections. If the drawers are on the more petite side or if you're just not the DIY sort, you can also purchase special premade dividers that'll make your life much easier.
9. Maintain the structural quality of your bags while saving space
Backpacks, purses, clutches and slings. One can never have too many bags, but finding ample space to stash them away can be quite the challenge.

Explore with shelving, pull-out compartments and hanging hooks to suit different types of bags. PLATSA Wardrobe. Image credit: IKEA
Rather than stacking them haphazardly on top of each other and cramming them into the cupboard, create a dedicated bag area in your wardrobe that keeps them un-crumpled and within plain sight for easy access.
Ideal for busy lifestyles where you're frequently switching out bag options, you'll want all of them to be laid out in clear view and ready to be used when time is of the essence.
Maximising space for a brand new look with IKEA
Who knew that all it takes to transform your abode from an episode of Hoarders to the "after shot" of Extreme Home Makeover, is proper storage and organisation.
These gorgeous pieces featured from IKEA are the perfect blend of form and function, effectively stowing away your belongings while adding a touch of sophistication to the aesthetics factor as well.
Decluttering your living spaces means giving it a new lease of life, a concept not unfamiliar to IKEA. Just check out the spanking new take on their classic catalogue, now featuring a fresh new look and a series of tongue-in-cheek phrases to boot.
Finding storage solutions and racking up home decor inspo just became extra fun…in the bedroom, and everywhere else. *wink*
---
This post was brought to you by IKEA.
Cover image adapted from IKEA: Left & Right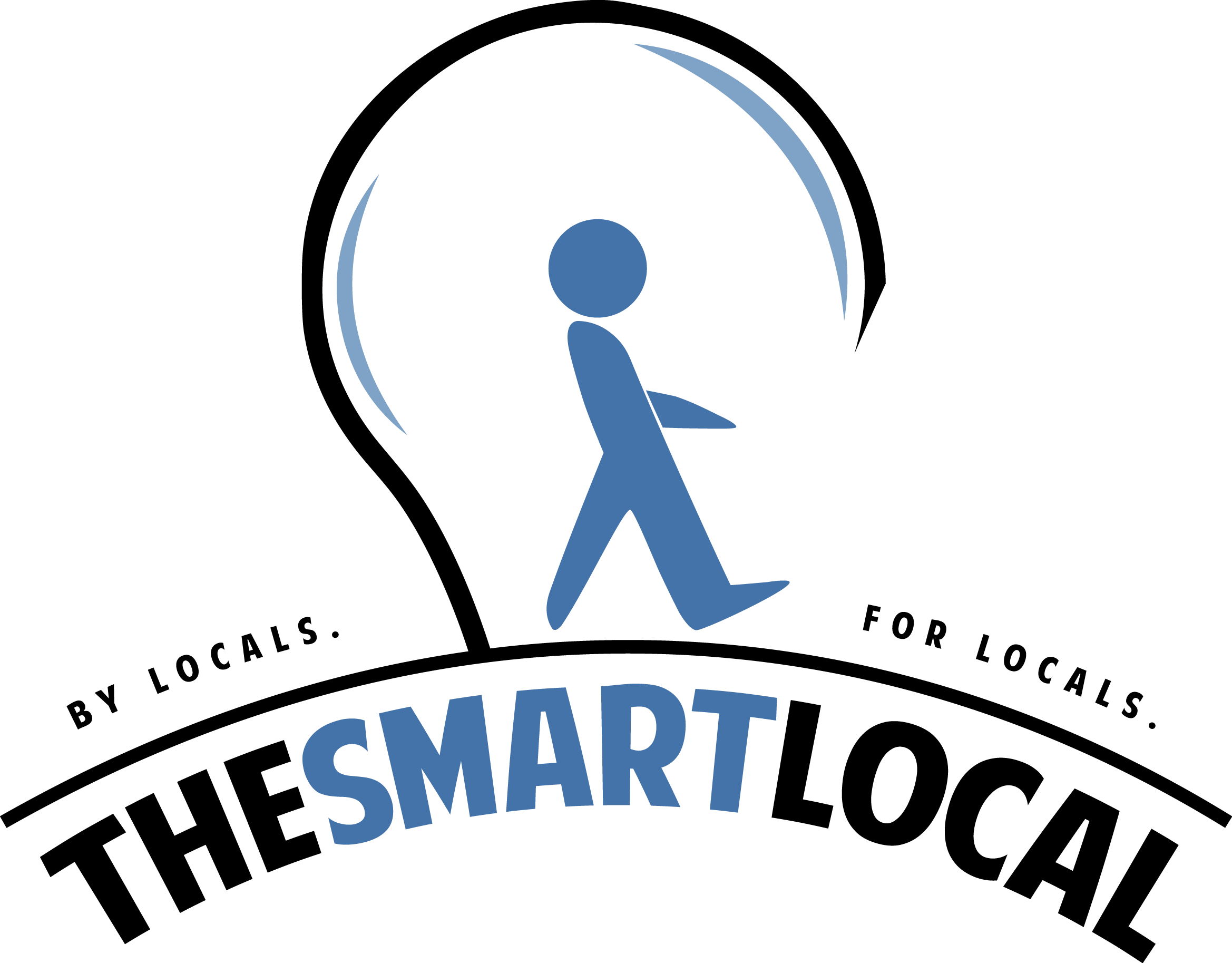 Drop us your email so you won't miss the latest news.