Kitchen gadgets for singles
---
Cooking is troublesome. But here's the thing: cooking for just one person is arguably even more so. Huge pans are hard to wash, which makes the effort less "worth it" if it's a meal for one – when the same pan space could fit enough for four or more. Besides, large pots and tiny amounts of food make no sense.
But that's a reality to deal with if you're of those #ForeverAlone folks. Before you cry into your rice and turn it into porridge, check out this bunch of kitchen gadgets specially made for single portions. Smaller appliances mean easier handling and lesser time spent washing – and more time swiping on Tinder.
---
1. Self-heating soup or porridge cup – from $24
---

Image credit: Lazada
Standing for at the stove for ages while stirring a huge cauldron? Nah. When you're single with only yourself to look after, you get the pleasure of being as lazy as you like. And this self-heating soup or porridge cup is a godsend for those who don't want to leave their computer games to whip up some form of sustenance.
This handy device only takes up one smartphone's worth of table space, and has various settings specifically for things like floral tea, porridge, birds nest, or Chinese desserts like red bean soup and cheng tng. There's also a "keep warm" function for food that's already cooked.  
Image credit: Lazada
This comes in pink and white, with prices starting from $24. You can opt to top up $3 to get a taller lid that doubles up as a bowl. Otherwise, you'll get a regular lid.
Get it here.
---
2. Bento rice cooker – $21
---

Image credit: Lazada
Resembling the famous single portion rice cooker from the Japanese brand Thanko is this bento rice cooker that works in the same way. While the original costs around $90 excluding shipping, this dupe is an affordable $21 with a free delivery option.
All you need to do is to dump your ingredients with a bit of water into the metal boxes provided, secure the lid, and wait for the cooker to work its magic. It comes with 2 layers for 4 portions of ingredients, but if you're having a lighter meal, you can omit one of the layers.

Image credit: Lazada
The device comes with handles, so it doubles up as a lunchbox that you can bring to work – all without your food getting cold. The dual function also means you won't need to cook in a separate pot and have one additional item to wash.

Image credit: Lazada
This works for all sorts of food items, from rice to vegetables and soup. It's definitely extra convenient having everything cooked at one go!
Get it here.
---
3. Solo mason jar blender – $55
---

Image credit: Chair-ish The Moments
Imagine making a small smoothie quantity in a large blender, only to have the majority of your beverage get splattered all over the inner walls of the blender jar. Cue the mundane task of scraping, not to mention a good amount of wastage.
Our solution to that is to get a mini blender. Not just any mini blender, but this solo mason jar blender. At $55, it's a tad pricey, but it's from a legit brand called Oster. Instead of using a regular blender jar, you'll be using an overturned mason jar, which is much smaller – and also more convenient, since you can go straight from blending to drinking. That's one less item to wash.

Image credit: SM Home
The set comes with 2 mason jars, with a lid and straw for easy slurping of thick smoothies and juices.
Get it here. 
---
4. Single sandwich, waffle, and egglet maker – from $43.90
---

Image adapted from: Lazada
Typically, sandwich and waffle makers are designed for double portions – which means you either feel extra lonely upon seeing the empty portion, or make both portions anyway and end up overeating. Both ways ain't good.
This single sandwich and waffle maker ($43.90) is thus a breath of fresh air, allowing you to cook just enough for yourself. Doesn't hurt that it comes in shades of sleek white and pretty pastel pink.

Image adapted from: Lazada
It also has mould plates for mini donuts, Hong Kong-style egglet waffles, and meatballs. But you don't have to follow the rules – get creative and put whatever you like inside. The meatball moulds would also work well for cake pops.
Get it here.
---
5. Partitioned frying pan – $18.80
---

Image credit: Lazada
You know how it goes – if you're cooking for multiple people, you'll need one pan for every dish on the menu. At the end of the day, you're up in your elbows washing 5 pans, and many more plates and pieces of cutlery.
But if you're waking up to…no one…save yourself the hassle and cook your entire meal in the same partitioned frying pan ($18.80). It's especially useful for Western breakfast dishes, and will save you time on both cooking and washing.
Get it here.
---
6. Hotplate and hotpot for one – $56.65
---

Image credit: Lazada
Hotpot and BBQ feasts are typically thought of as group activities, or at least something done in a pair. So we can imagine why you single pringles wouldn't want to show up at a sukiyaki joint alone and possibly get pitiful looks.
No matter. You can just have your own DIY session at home with this mini hotplate and hot pot cooker ($56.65) that's perfect for you and yourself.

Image credit: Lazada
The machine comes with 2 compartments – one is ideal for grilling, while the other is deeper,  making it more suitable for your own hotpot broth, army stew mixture, or curry. The deeper compartment comes with a lid, and there are 2 separate knobs where you can control the temperature of each section independently.

Image credit: Lazada
Worry not about cleaning up, as this comes with a food-grade non-stick coating.
Get it here.
---
7. Mini oven – $128
---

Image credit: Lazada
If you're living alone in a 2-room flat, you'd want to make the most of what little kitchen space you have. And unless you're a home baker, you wouldn't need such a huge oven. This mini oven ($128) would be an addition that's both useful and aesthetically pleasing, with its striking red retro design. A smaller oven also means saved electricity, which translates to a lower power bill.

Image credit: Lazada
Be it cookies, casseroles, or grilled meat, this oven is suitable for any sort of dish. It comes with a slide-out tray at the bottom for easy disposal of crumbs.

A real-life photo from a happy customer
Image credit: Lazada
Get it here.
---
Kitchen gadgets for singles
---
Being single isn't all that bad. Look on the bright side: at least you'll only have to put in the bare minimum when it comes to cooking and washing. These nifty gadgets for single portions are sure to make things easier by a mile.
And if you do get a bae all of a sudden, you don't have to get rid of these, as many of them still work for small sharing portions.
Check out our other articles on appliances and gadgets:
---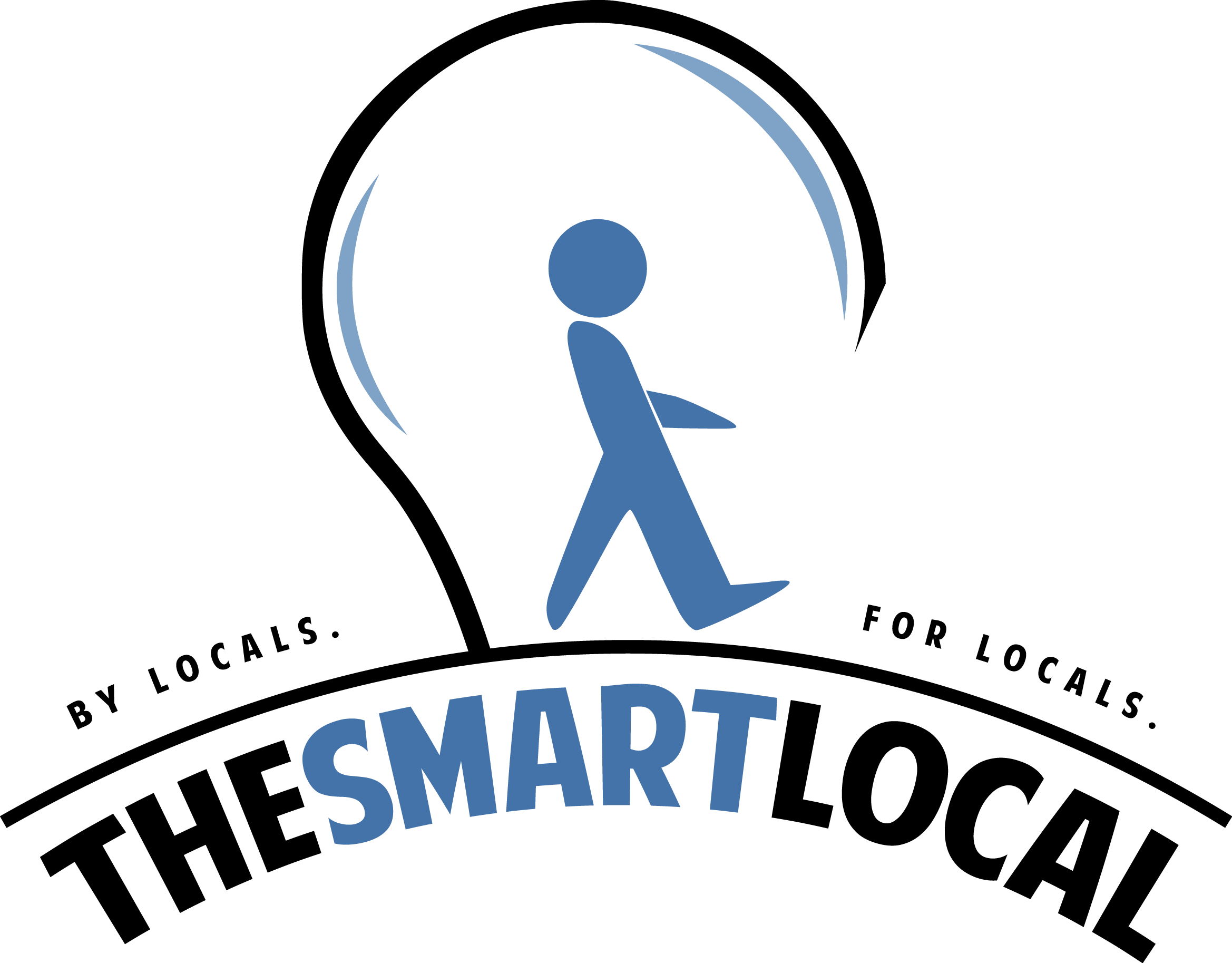 Drop us your email so you won't miss the latest news.