Best ergonomic chairs in Singapore
---
Getting backaches and neck sores are pretty much rites of passage for adulting, especially when we're confined to our desks at work or doing assignments at home. With WFH part of "the new norm" for most of us, one thing that should be at the top of our shopping priorities is a good ergonomic chair to sustain us through long daily hours. 
But from design to functionality, there are plenty of factors to consider when picking the right one. Here are 11 best ergonomic chairs in Singapore to consider so your posture and productivity won't be compromised. 
Find more articles about best home essentials:
---
1. ErgoTune – Backrest that conforms to your back
---
Image credit: ErgoEdge
Whether we're WFH or playing games, finding a chair that fits our body well is crucial, considering that we're seated for a long time each day. Fortunately, the ErgoTune is built to cater to every unique body type. They come with 11 adjustable points, including at the headrest and armrest, allowing you to find the best angles for your body. 
The ErgoTune currently comes in black and coral designs
Image credit: ErgoEdge
The ErgoTune comes with a unique ATLAS™ (Auto-Tuning Lumbar Area Support) backrest  that calibrates itself to your lumbar spine with every tiny movement you make. Whether you're sitting up straight while working, or lounging back while watching your fave Netflix series, rest assured that your lower back will always be fully supported. 

Image credit: ErgoEdge
Each ErgoTune chair is also fitted with breathable DuraWeave™ hybrid mesh upholstery – a comfy material that keeps you cool even if you've been seated for hours. 
Price: from $399
Get the ErgoTune.
---
2. HINOMI H1 Pro Ergonomic Office Chair – Fully adjustable
---
Imagine those flexible contortionists that can bend every way possible, but in chair form – and you'll get the HINOMI H1 Pro Ergonomic Office Chair. 

The fully adjustable chair can help to support your back and reduce the strain on your shoulders.
Image credit: HINOMI
Its nifty design allows almost every part of the chair to be adjusted multiple ways – including the headrest, backrest and lower back support. There's also a leg rest which you can swivel out, and a pseudo platform on the chair legs that you can comfortably perch your feet on. 

The retractable leg rest and platform to rest your legs.
Image credit: HINOMI
Another handy feature is the armrest, where you can flip it up 90° – tilt it upwards when you're gaming on your phone, or flip it backwards to push your chair under the table. You can even fold the backrest forward and store it under your desk to save space. 
Price: From $299 
Get the HINOMI H1 Pro Ergonomic Office Chair.
---
3. Yoke YOE A8 – Free delivery within 4 days 
---

Image credit: Yoke
If spontaneous aches occur on either side of your back, you'll be able to relieve them with the Yoke YOE A8 ergonomic chair. Its dual backrest made of molded foam helps soothe any back muscle knots or tension for your entire rear. Your neck is also well taken care of with the adjustable headrest that can tilt up to 45 degrees.
Those not fond of seats that easily swivel side to side can also utilise the lock-in function which stabilises its position to your liking. You get to pick between traditional mesh material or PVC leather too – although the latter would require more maintenance in the long run.
Delivery and installation are both free within 3-4 days.
Price: From $198
Get the Yoke YOE A8. 
---
4. Ergomeister FAEZ8ERG – 60-day trial and body hugging mesh
---

Image credit: Ergomeister
Getting a quality ergonomic chair might not come cheap, so being able to test run the Ergomeister FAEZ8ERG with its 60-day trial may come as a relief to many. If you're still worried about how long the chair will last – especially if you've the habit of rocking violently in your chair during intense gaming sessions – its 15-year warranty has got your back, literally.
Their trademark Air-Scape Mesh from Germany allows for ventilation and prevents heat from being trapped between your body and the chair – perfect for Singapore's hot and humid weather. 
Its firm yet adjustable lumbar support also helps you maintain an upright and comfortable posture all day. That's something you'd highly appreciate while replying emails for long hours or chiong-ing a 3000 word essay due at midnight.
Price: $749 (U.P. $1249)
Get the Ergomeister FAEZ8ERG Ergonomic Office Chair
---
5. Kliig Large Dualback Chair – Available in 4 colours
---
Image credit: Kliig
Ergonomic chairs are often believed to only be in boring, monotone colours of black or grey, but that doesn't necessarily have to be the case. The Kliig Large Dualback Chair from Korea comes in 4 colours that include red, blue and green, so it can complement your room's aesthetics too. 
You won't need to stress about upkeeping the chair's condition either – its material is made of easy-to-maintain premium synthetic leather that is both water and tear resistant.
Price: From $449
Get the Kliig Large Dualback Chair. 
---
6. V.Hive Top Gaming Chair – Brake feature for added safety
---
Image credit: @vhive.furniture
Let work and play coexist while you kick back in V.hive's Top Gaming Chair. Despite its name, it also doubles as an ideal office chair, so you can jump straight into your online adventures with your friends once you've knocked off from WFH. 
As an added safety feature, it also has a brake castor that locks the chair's wheels in its tracks when you're getting up or sitting down, preventing any accidental slides or spills. It'll only allow free movement once you've sat down and unlocked the brakes, giving you 100% control. 
Price: $295
Get the V.Hive Top Gaming Chair. 
---
7. Comfort Furniture Astrid Highback Office Chair – Suitable for arched backs
---

Image credit: Comfort Furniture
We hear our parents and teachers nag at us from young to "sit straight!", but the truth is, our inner sloths just can't help reverting to slouching over sometimes. Catering to this, Comfort Furniture's Astrid Highback Office Chair has a heightened lumbar support that adjusts to your weight and allows your lower back to function at its natural curve, reducing sporadic sores and removing the need for manual calibrations. 

Comfort Furniture's Astrid Highback Office Chair comes in 2 colour options: grey and orange.
Image credit: Comfort Furniture
But the lumbar support isn't the only thing that is customised according to your form and preferences – the armrests are also fully adjustable at all angles, be it sideways, front and back, or up and down. The mesh material will also ensure breathability for your back, which means no more peeling off a sweat-stained tee on humid days.
Price: $350
Get the Comfort Furniture Astrid Highback Office Chair.
---
8. Benel Embrace Highback Grey – Hybrid of mesh & fabric for extra support
---
Image credit: @shanwongdesign
Most ergonomic chairs are either made of mesh or fabric, but rarely both. Benel throws convention aside to include both for their Embrace Highback Grey – a chair that promises to feel as good as it looks.
The combination of materials allows the chair to have sturdy stability, while still remaining breathable so it's cooling for your back throughout a full day of usage – it's even proven to hold up to 102KG. It's on offer for a limited time at $600, so now's the perfect opportunity to save some bucks on a top-quality home office addition. 
Price: $600 (U.P. $685)
Get the Benel Embrace Highback Grey.
---
9. Herman Miller Sayl – Nearly 100% recyclable 
---

Image credit: Herman Miller
Just like how suspension bridges are engineered to support heavy weight, the same technology is applied in Herman Miller's Sayl series of ergonomic chairs. 
These chairs are designed with functionality in mind while utilising the least amount of materials as possible. This results in an impressive performance of holding up to a whooping 159KG! In fact, as an eco-conscious product, no PVC is used either and almost 100% of its materials are recyclable. 

Image credit: Herman Miller
Besides its minimalist design, the back support also supports our natural 'S' curve to prevent us from slouching and feeling lethargic easily. For greater comfort, you can also choose one with a lumbar support that can be adjusted over a range of up to 10CM. 
Price: $996
Get the Herman Miller Sayl.
---
10. Atwood Ergohuman Plus Elite – Equipped with leg rest & laptop stand
---
Image credit: @ergohuman.sg
Sometimes, we need a change of environment to prevent ourselves from zoning out and being distracted from accomplishing our daily tasks. But even if your desktop computer is bound to your workstation, you can grab a laptop and work remotely around your home or office with the Atwood Ergohuman Plus Elite.
Tilt it back and lock in your desired position for optimal comfort, or use its laptop stand to bring your work anywhere. The chair's leg rest support will make you feel extra relaxed while you power through deadlines.

Price: $1,098
Get the Atwood Ergohuman Plus Elite.
---
11. Take A Seat Humanscale Freedom Headrest Chair – Adjustable headrest
---
Image credit: takeaseat.sg
If neck aches are the bane of your efficient workflow, it's time to fix it. The Humanscale Freedom Headrest Chair boasts sculpted cushions that will hug your pressure points for maximised comfort. This includes the back of your neck which is prone to sores and tension easily.
There's free delivery and onsite installation as well so you don't have to worry about self-assembly. You will also get a warranty that lasts up to 15 years, a guarantee for a reliable ergonomic chair in the long run.
Price: $1,499
Get the Humanscale Freedom Headrest Chair.
---
Best ergonomic chairs in Singapore
---
As working from home can be stressful, the last thing you want to worry about is your physical health. From easing body aches to holding your laptop, ergonomic office chairs can greatly boost your productivity and performance.
Check out other articles related to working from home:
---
Cover image adapted from ErgoEdge, HINOMI 
This article contains partial partnership content. However, all opinions are ours.
The products have been ranked in terms of features and price from sources and reviews online.
Original article published by Bryan Christopher Yeong on 22nd June 2020. Last updated by Joycelyn Yeow on 27th June 2022.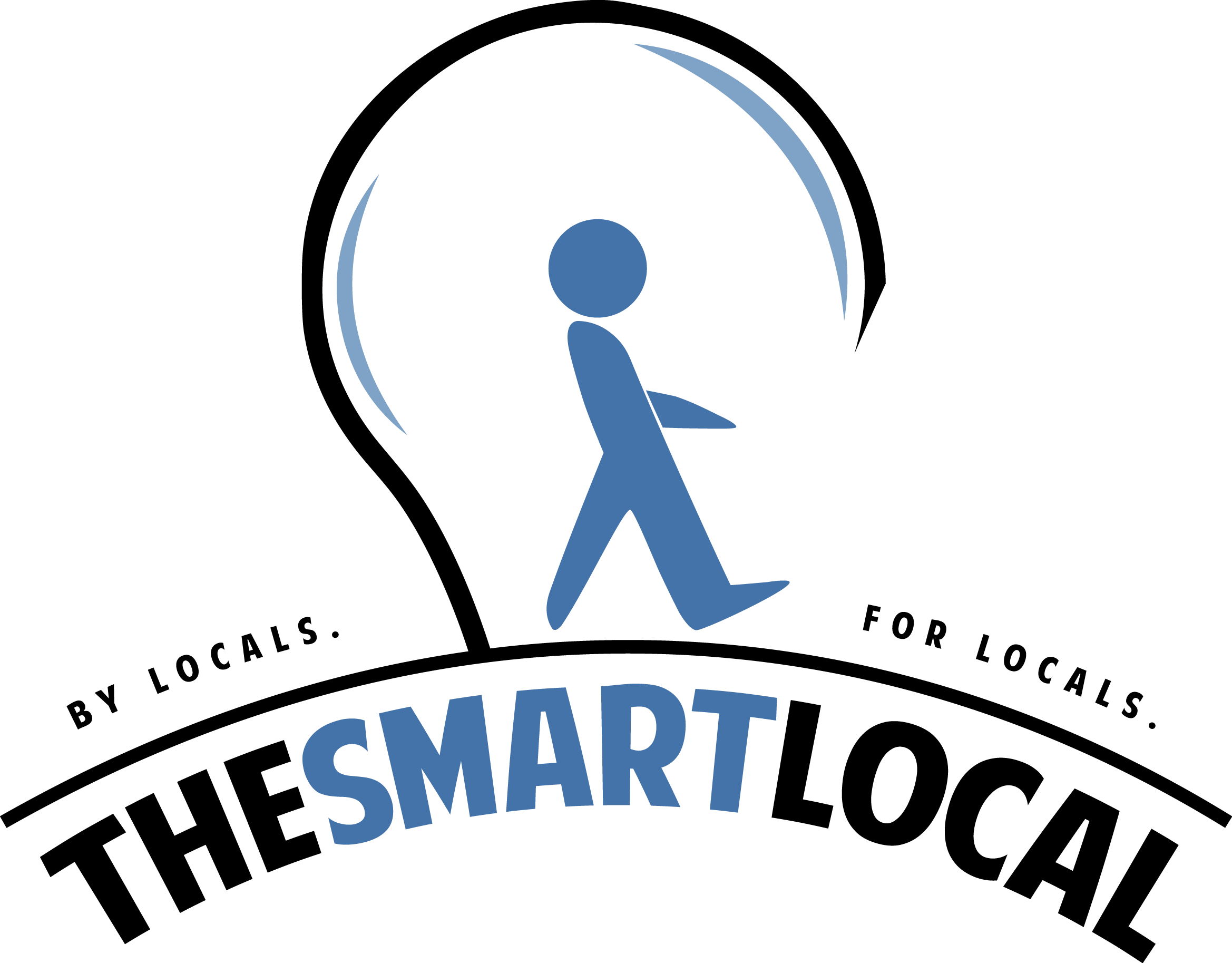 Drop us your email so you won't miss the latest news.