Best microwave ovens in Singapore
---
Many of us rely on our trusty microwaves to prep instant meals during our busy schedules whether at home or at the office. But beyond heating up yesterday's leftovers, these nifty tools can double up as steamers, ovens, and even air fryers! To help you maximise precious kitchen counter space, here are the 8 best microwave ovens in Singapore: 
Pro-tip: For even, effective heating, opt for a microwave that has a power rating that's above 700 watts.
---
1. Samsung Grill Microwave Oven – grill fry function for crispy food
---

Image adapted from: Samsung
With bright colour options like white and mint, the Samsung Grill Microwave Oven offers a pop of colour to liven up your kitchen, but it also matches its beauty with "brains". Depending on food type, it will intelligently optimise time and temperature to ensure dishes such as pork cutlet and nuggets are crisp on the outside and thoroughly cooked on the inside – ideal for cooking noobs.
Its capabilities as a conventional oven are more than enough to help you bake a post-meal treat with the Home Dessert Function. To get you started, the oven comes with a  free pack of Betty Crocker cake mix so you can immediately try this feature out. 
Price: $319
Capacity: 30L
Power: 900W
Features: Grill Fry and Home Dessert functions.
Get the Samsung Grill Microwave Oven MG30T5018CN 
---
2. LG Smart Inverter MH6565DIS – easy-clean anti-bacterial interior
---

Image credit: chefnini78
In addition to reheating leftovers, microwaves are a nifty tool to defrost your meats quickly. But while most microwave ovens make you do the guesswork, this LG Smart Inverter oven gives you precise temperature control, ensuring you don't prematurely cook your meat. It also comes with additional features such as a fryer, warmer, grill and even a yoghurt maker! 
Its interior has an anti-bacterial coating that also makes for simple cleaning in two steps: heat up a bowl of water and wipe down the surface. This makes it fuss-free for busy and lazy folks.
Price: $265
Capacity: 25L
Power: 1000W
Features: Includes yoghurt maker, fryer, warmer and grill function.
Get the LG Smart Inverter MH656DIS
---
3. Toshiba MV-TC26TF – low-temperature mode for raising dough
---

Image credit: Toshiba
For those who've emerged out of the Circuit Breaker as fledgeling home bakers, say goodbye to the pains of unrisen dough. Using a low-temperature setting, you can get those little bundles to rise at the perfect temperature. This mode also lets you ferment your own yoghurt and make your own dried fruits!
As families grow and people get busier, it can get harder to enjoy a warm cooked dinner together. The keep-warm function is nifty for keeping leftovers warm for those late-night shifts, or to slow-cook easy one-pot dinners that require minimal prep.
It also claims to be the only microwave with an air frying function, which uses powerful fans to minimise oil usage – letting you enjoy crisp French fries and nuggets guilt-free.
Price: $379
Capacity: 26L
Power: 1000W
Features: Air fry, low temp cooking and grill functions.
Get the Toshiba MV-TC26TF Microwave Oven
Also check out our articles on air fryer dessert recipes and one-pot recipes.
---
4. Panasonic Microwave Steam Oven – with healthy steam cooking function
---

The grill rack prevents you from getting soggy bottoms when grilling your food!
Image credit: Lavender And Lovage
Instead of a turntable, the interior of the Panasonic Microwave Steam Oven resembles that of a conventional oven and comes with a grill and wire rack. It'll heat your food evenly, and the extra space allows you to fit large dishes such as a large 12" pizza. 
The highlight of this oven is its steam function, which allows you to cook nutritious dishes such as steamed fish and vegetables without the hassle of pots and water. While it is larger than most microwaves, the additional grill and steam functions let you cut down on the number of appliances you need in your kitchen.
Price: $599
Capacity: 27L
Power: 1000W
Features: Auto-cooking menu, grill and steam functions
Get the Panasonic Microwave Steam Oven NN-DS596B
---
5. Xiaomi Ocooker Retro Microwave Oven – digital oven with retro charm
---

Available in white and mint Image adapted from: Ezbuy
For those who're all about the #aesthetics, this Xiaomi Ocooker adds a cute, retro-vibe to your kitchen. 
This adorable oven does have a lower wattage compared to the others on this list, but most reviewers found its 700W sufficient to evenly heat smaller portions of food. The dial to set the time is labelled with Roman numerals, but the power labels are in Chinese. But not to worry, you'll just have to know that low heat is on the left and high heat is on the right. 
Price: $82.95
Capacity: 20L
Power: 700W
Features: 6 power levels, defrost function
Get the Xiaomi Ocooker Retro Microwave Oven
---
6. Sharp Microwave Oven R-369T- large capacity for big families
---

Image credit: Sharp
With a large capacity of 33L and a turntable 320MM in diameter, this cavernous microwave has more than enough space to fit 2 average-sized turkeys at once. In addition to helping you whip up a sumptuous Christmas feast for the family, the Sharp R-369T also keeps the young ones safe with a child lock.
Price: $188
Capacity: 33L
Power: 800W
Features: 6 power levels, 2 reheat modes, easy defrost and slow cooking functions
Get the Sharp Microwave R-369T
---
7. Cornell Microwave Oven CMO-P23 – best-rated option under $100
---

Image credit: Shopee
While most of the best microwave ovens in Singapore have many added functions, some of us just want to keep it simple. When it comes to simplicity and reliability, this trusty Cornell Microwave Oven would get the job done for you. 
At just $99, this bad boy has a 4.9-star rating on Shopee, and is highly rated for its sturdiness, simplicity and ease of use. At an affordable price, it excels at providing a decent capacity that is ideal for small families. After all, the microwave function is all you need to create these easy mug recipes.
Price: $99
Capacity: 23L
Power: 1250W
Features: Manual 35-minute timer, defrost functions.
Get the Cornell Microwave Oven CMO-P23
---
8. EuropAce Microwave Oven EMW 1202S – most affordable model at $75
---

Image credit: EuropAce
Like the Cornell Microwave Oven, this EuropAce microwave does everything you expect from a microwave at bargain-basement prices. It has an easy-to-use analogue control panel for setting the timer and power level, while providing a handy visual guide for defrosting. 
With a capacity of 20L, this unit takes up little space in your kitchen and is ideal for smaller households. 
Price: $75
Capacity: 20L
Power: 1050W
Features: 5 power levels, 35 minutes timer, defrost function.
Get the EuropAce Microwave Oven EMW 1202S 
---
Choosing the best microwave oven for your home
---
For many of us, these often-overlooked monochrome boxes transform into our heroes when hunger pangs strike at 2AM.
But beyond heating leftovers to save money, getting a reliable microwave with the right features will stretch your dollar and make a handy staple in your kitchen – that's an easy choice with these best microwave ovens in Singapore!
Check out these articles for more on home essentials:
Cover image adapted from: Ezbuy, Lavender And Lovage
---
The products have been ranked in terms of capacity, functions, and price from sources and reviews online.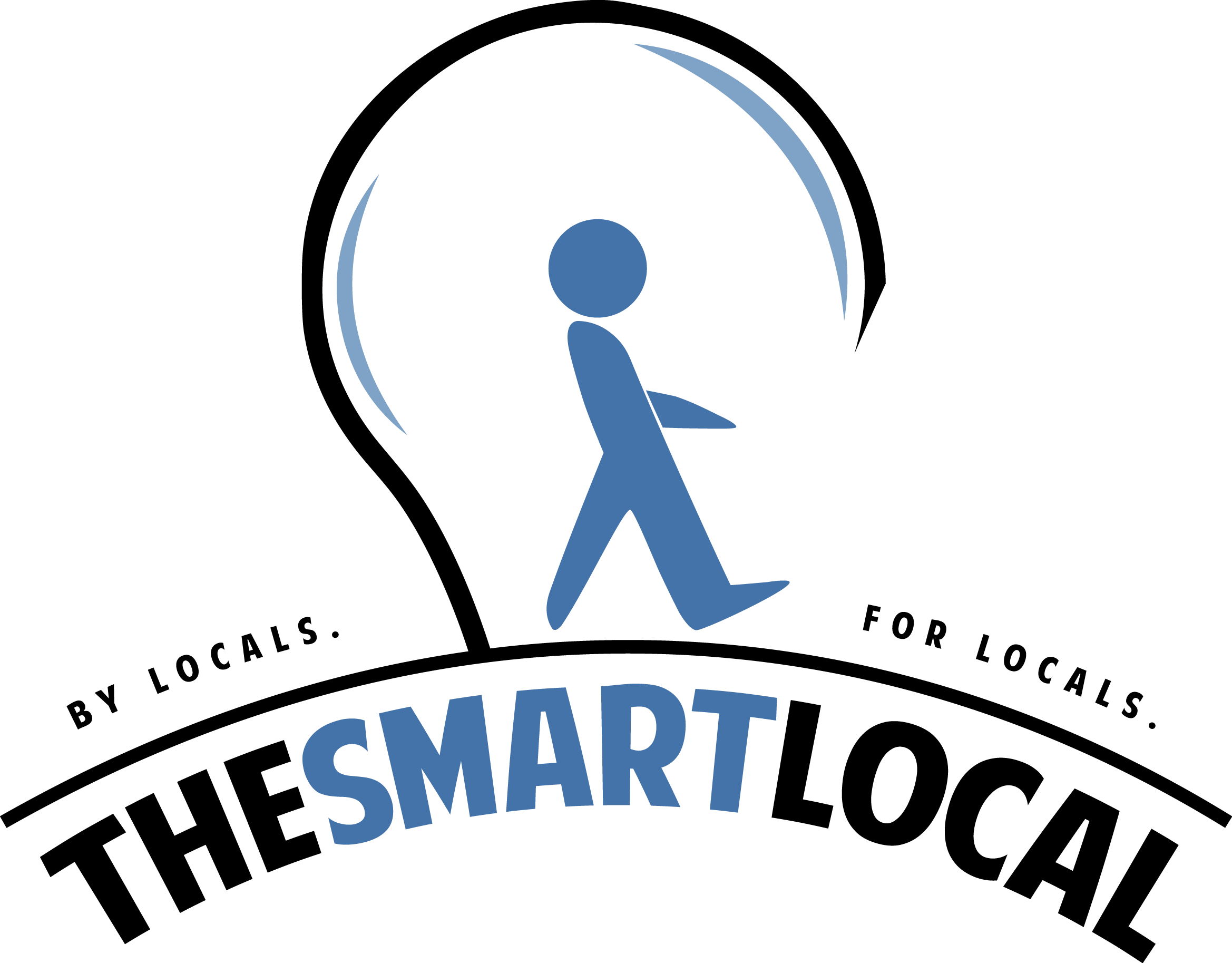 Drop us your email so you won't miss the latest news.