Air purifiers in Singapore
---
It's back. Yup, that overcast you see out your window aren't rain clouds – it's haze. Breathing in smog can be harmful; long-term side effects can include respiratory problems like chronic asthma. If you're outside, masking up with N95 masks will help to block out the damaging PM2.5 particles.
Staying indoors is the most ideal, but that doesn't mean you're free from haze completely. The solution – air purifiers that don't just get rid of odours, but clears up dander, pollen, and other invisible particles so you're breathing in breezy-fresh sterile air. Here are the best air purifiers you can find in Singapore.
P.S. Most of the purifiers below come with a high-efficiency particulate air (HEPA) filter, which is reputed to trap airborne viruses. 
---
1. AirFree P Series – Uses heat to destroy airborne viruses
---
The AirFree P150 comes in black and serves rooms up to 60m² in size, while the other models in the P series come in white and serve rooms from 16-32m².
Image credit: FJ Benjamin
Most air purifiers sieve out air particles with a filter, but the AirFree P series is an air steriliser which doesn't. Made all the way in Portugal, these tiny home appliances are built with the patented Thermodynamic TSS™ Technology that destroys airborne viruses and microorganisms at a heat level of 200°C, thus ensuring 99.99% efficiency in "cleaning" the air of icky particles. 
Rest assured that the air is cooled before being released, so you don't have to worry about it heating up your room.
Image credit: FJ Benjamin
This filterless air steriliser is great for those who want something maintenance-free as you won't have to worry about keeping track of your filter lifespan. Additionally, the AirFree consumes very little energy – about 50W per hour – so you can safely let it chug away throughout the night without fear of it overheating or wreaking havoc on your electricity bill.
In addition, the AirFree P works in complete silence, perfect for white-noise haters at bedtime. To set the right ambiance for sleep, you can even dim the lights to your desired brightness with a simple touch.
If you're looking for an air purifier for your little kiddo's room, you can also consider the AirFree Babyair model, which comes with a stars and moon light projection in three colours – blue, green and red.   
Price: from $154.38
Get the AirFree P Model Air Steriliser.
---
2. Electrolux Pure A9 – Detects air quality every second & self-adjusts
---

Comes with nine silent fan modes, great for light sleepers.
The highly intuitive Electrolux Pure A9 air purifier is a solid investment for those who don't have time to tinker around with settings every hour. The mechanism samples the air quality every second and automatically adjusts the settings to ensure purified air, all while remaining energy-efficient so you don't have to worry about a shocking electricity bill every month.

The unconventional design means it can even double as a statement decor piece.
Connect it to the accompanying app to receive a daily round-up of stats including temperature, humidity, indoor particle levels and the presence of gas. It's also able to tell you precise timings for high and low points of air quality, so you're able to identify what activities or lifestyle habits are playing a part in the air quality of your home.
Price: $1,429
Find out more about the Electrolux Pure A9 air purifier.
Get it from Lazada.
---
3. IKEA FÖRNUFTIG Air Purifier – Mountable to save space
---

This unassuming grey pane doesn't even look like an air purifier – but thanks to IKEA's ingenuity, it is.
Image credit: IKEA
Another addition to IKEA's ever-expanding catalogue of home essentials is the FÖRNUFTIG Air Purifier. In true Scandinavian fashion, the purifier comes in a minimalistic design that'll blend in with your other furniture.
It also only weighs just over 3kg, which means it isn't too cumbersome to move from room to room. Plus, you can even mount it on your walls to save on floor space.

Don't let its affordable price tag fool you; the FÖRNUFTIG Air Purifier doesn't scrimp and comes installed with a particle filter which rids your home of approximately 99.5% of small airborne particles. For an added layer of protection, bundle it with a separate gas filter that further purifies the air from various gaseous pollutants such as formaldehyde.

Price:
Air purifier: $99
Gas filter: $15
Get the FÖRNUFTIG Air Purifier.
---
4. Filtech Aero Air Purifier – Coloured LED to indicate air quality
---

Image credit: Filtech
The haze season often leaves us with an ominous grey sky and dark clouds over our heads – but what's even more worrying, is the number of invisible pollutants lurking in the air in our own homes. Worrywarts can keep track of the level of pollutants in the air with the Filtech Aero Air Purifier which has different colours to denote varying levels of detected pollution.

Green: excellent air quality, Blue: good air quality, Red: poor air quality.
Image credit: Filtech
Pollution levels are detected actively by a high-precision laser – which, on Auto mode, upon detecting a shift, instantly signals to the purifier to switch gears according to the degree of air pollution. Simply let the purifier do its thing and watch in satisfaction as the colours change from red to green.
The air is also channelled through their ultra-fine AEROTECH™ HEPA filter, which has a filtration capability of 99.98% for allergens, bacteria, virus and pollutants so you can rest assured nasties in the air are removed.
Price: From $279.90
Get the Aero Air Purifier.
---
5. TruSens Air Purifier – Wide air circulation range with UVC-light
---
When you invest money in an air purifier, you don't always want to stick close to it just to get a breath of fresh air. 
Instead of shooting air straight out like normal purifiers do, which might leave stagnant spots in your room with little air circulation, the TruSens Air Purifier takes it up a notch. It splits the air into two streams with PureDirect dual airflow technology. This ensures that clean air is not just a luxury enjoyed by those in the direct trajectory of the vertical airflow.
Image credit: TruSens
For those keen on knowing the exact pollutants in the air around you, you're in luck, too. The purifier comes with a separate sensor that captures all that data, even if you place the latter all the way across the room.
Image credit: TruSens
The sensor will get to work measuring pollutants like ultrafine particles, smoke, paint fumes and even bacteria and viruses – a boon in today's climate. Then, it'll transmit the results right back to the purifier so that you can monitor air quality through a colour-coded display, or have settings be adjusted automatically.
The Odour & VOC filter.
Image credit: TruSens
All purifiers come with a standard HEPA filter, which includes 360-degree filters that take in pollutants from all directions, plus self-sterilisation with UV light. You can also, however, customise your purifier to your needs with their array of high-performance specialty filters.
The Allergy & Flu filter ensures even airborne viruses like H1N1 can't escape the clutches of the purifier. Alternatively, the Odour & VOC filter would be perfect if you can't stand greasy cooking odours. Pet owners who love their fur-baby to bits but are not fans of the fur they shed can also consider the Pet filter to rid your homes of unwanted smells or allergens.
Those with bigger rooms (BTO 4-rooms and larger) can opt for the Z-3000 models which cover up to 70 square metres, while those on a budget can consider the Z-2000 and Z-1000 ranges.
Price: from $246.20
Find out more about the TruSens Air Purifier.
Get it from Shopee.
---
6. Fellowes Aeramax Pro AM 2 – Adjusts to room occupancy & air quality
---
The Fellowes Aeramax Pro AM 2 is a sleek air purifier that doesn't take up too much space
Image credit: Fellowes
A compact air purifier like the Aeramax Pro AM 2 from Fellowes is more than enough for our rooms and home offices, as it's most effective in filtering spaces up to 25sqm – that's slightly bigger than the size of an average HDB room.
It can also detect how many people are in the room and adjust its efficiency. If you're taking your lunch break, the Aeramax Pro AM 2 will know you've left the room and go on standby mode to conserve energy. Similarly, if you're entertaining a group of friends, it will increase the airflow rate to purify the air quicker.

You can even wall-mount the Aeramax Pro AM 2
Image credit: Fellowes
The True HEPA filters will also get rid of up to 99.9% of the airborne contaminants like virus particles, while the antimicrobial treatment ensures that bacteria can't grow on the filters. You can also get an activated carbon filter if you need to filter out odours and volatile organic compounds that come from paints, cleaning materials like bleach, and cigarette smoke from your neighbours.
P.S. Each purchase of the Fellowes Aeramax Pro AM 2 comes with an additional hybrid filter that is half activated carbon, half HEPA filter, worth $80.
Price: $1000 | $60 (stand sold separately)
Get the Fellowes Aeramax Pro AM 2
---
7. Speco Ion – Automatic sanitiser to rid airborne & surface germs
---

Image credit: Speco
If you have sneezy family members and guests, you'll be in good hands with the Speco Ion. This air purifier uses an antiviral technology that locates and eliminates 99.9% of harmful germs and viruses, while cleansing and improving the air quality. Busy bees will appreciate its automated function as well, making it a great addition to your home and office space. 
Don't let its small stature fool you as this smart sanitiser can purify an average-sized room in just 3 minutes. And if you've had an indoor KBBQ sesh, let the Speco Ion take care of the infamous odour. 
Price: From $850
Get the Speco Ion.
---
8. Levoit LV-H132 – Compact, with gentle night light
---
Image credit: Air Purifier First
For those who prefer to avoid chunky items in their homes, the Levoit LV-H132 is a mini-air purifier that fits on the bedside table. If you spend plenty of time in dreamland, this one makes little to no noise on its low fan speed setting and also doubles up as night light.
Despite its small size, this packs a punch. It's equipped with a H13 HEPA grade filter, which, compared to regular HEPA filters, can trap more airborne particles including paint pigments and insecticides. H13 HEPA filters are also medical-grade, so you can be assured this is a really high quality of air purifier you're buying.
Price: $89.99
Get the Levoit LV-H132.
---
9. HEPA Air Purifier – Affordable mini purifiers
---

Image credit: Lazada

Small as a CD player, the pocket-sized HEPA Air Purifier is all you need to purify a small space. HEPA filter aside, it also generates negative ions to clear the air of bacteria, viruses, and allergens like pollen and mould spores.
Get it running with just a USB cable at home or in the office, or plug it into your vehicle with its car USB port – it claims to be able to clean the air in a car in just 3 minutes!
Price: $30.80
Get the HEPA Air Purifier.
---
10. EuropAce 3300T – UV lamp that eliminates germs
---

Image credit: EuropAce
Bid farewell to bacteria, viruses, and all the other pesky fine particles in your air with EuropAce 3300T, which is in essence, is the Terminator equivalent in the air purifier world.
The reason: it isn't the prettiest thing but it's good at capturing particles hanging around in the air. They also have an additional inbuilt UV lamp that uses UVC light – often used by hospitals to clean surgical tools – to decontaminate the air from germs.
Price: from $379 (U.P. $399)
Get the EuropAce 3300T.
---
11. Xiaomi Air Purifier 4 – Minimalist & affordable
---

Image credit: Xiaomi
Compact and sleek in design, this air purifier from Xiaomi Air Purifier 4 will easily fit into any minimalist home. Considering its speedy clean air delivery rate (CADR), hands-off auto-mode, and filters that can last up to a year, this is a fuss-free option that's right on par with its competitors, all from just $155. 
The powerful air purifier includes a quality indicator, making it easy to measure the level of pollution around you. It's also available in Pro and Lite versions for larger and smaller rooms respectively. Plus, it also comes with a child lock mode which you can control using your phone app. You can also connect this to your Google Home system to turn it off and on using voice controls.

For added features like adjusting noise levels and night mode, check out the Xiaomi Mi Air Purifier 3H.
Price: From $110 (U.P. $169)
Get the Xiaomi Mi Smart Air Purifier 4.
---
12. Sharp Plasmacluster – Gets rid of odours, germs & mould
---

Image credit: Sharp
Allergies are no fun, and for those who suffer from nasal inflammation due to dust mites and mould, the Sharp Plasmacluster is the way to go.
Its plasmacluster technology has ionisers which – for non-sciencey people like moi  – is a type of filter that effectively helps to further remove odours, germs and mould from the air. On top of that, the filters are also set at a low angle to target the nasties like dust mites that tend to lurk at the bottom of the room.
Price: from $799 (U.P. $1,599)
Get the Sharp Plasmacluster.
---
13. Air Supply Personal Ionic Air Purifier – Portable with 50h battery life
---

Image credit: Leader Radio Technologies
The uber-compact Air Supply's Personal Ionic Air Purifier is a lightweight, portable nifty gadget that churns out clean air wherever you are. It comes with an attached neck strap so it's easy to bring out when you run errands – its battery is touted to last up to 50 hours so there's no need to worry about it running flat mid-journey either.
Price: From $99 (U.P. $129)
Get the Air Supply Personal Ionic Air Purifier.
---
14. Dyson Pure Cool Purifying Tower Fan – 2-in-1 fan & purifier
---

Image credit: @kitlin via Instagram
Modern problems require modern solutions and this sleek Dyson Purifier is a clean air fix that doesn't stick out like a sore thumb in your pretty and painstakingly renovated BTO. The device, which comes with a 360-degree glass HEPA filter and activated carbon filter, also doubles up as a bladeless fan, which means one less equipment to clutter your home with. 
Although on the pricier end, special features of this Dyson purifier include the 360-degree oscillation that'll allow more thorough air purification and effective coverage. It comes with an app that allows you to monitor the air quality of the room and tweak your settings accordingly. For those too lazy to leave the couch, this also comes with a remote control. 
If you're looking to get an air purifier that specifically reduces Covid-19 spread, check out the Dyson Purifier Cool Formaldehyde air purifier TP09.
Price: From $449 (U.P. $509)
Get the Dyson Pure Cool.
---
15. Philips Air Cleaner AC2882 – Filters out viruses in 30 minutes
---

Image credit: @dongeunssi via Instagram
For air purification customised to your surrounding environment, this efficient air purifier has 3 presets that target either pollution, dust allergens or bacteria and viruses. They're also made to filter out 99.9% of viruses in just half an hour, especially useful if you've got people coming in and out of the house often.
Price: From $328.88
Get the Philips Air Cleaner.
---
16. Novita NAP200 – Good for pet owners
---

Image credit: Novita
Priced from $169, the Novita NAP200 is one of the more wallet-friendly options online. But despite its relatively low price point, it doesn't skimp on features. Its 4-layer filtration system comes with a built-in ioniser, HEPA filtration, activated carbon filter, and washable mesh filter – the latter being great for people who own fluffy pets as it traps large problematic airborne items like pet dander and fur.
Alternatively, you can consider the smaller Novita 4-in-1 Air Purifier A4S for your WFO set up.
Price: $179 (U.P. $199)
Get the Novita NAP200.
---
Where to buy air purifiers in Singapore
---
Airborne dirt, dust, and dander may be invisible to the naked eye but that doesn't mean they aren't hanging around your living space. Let's not forget viruses; research so far has shown that the virus can stay airborne for up to 3 hours, so these air purifiers in Singapore might come in handy to keep your home or office a safe sanctuary.
Check out these other appliances for your home: 
---
Cover image adapted from: TruSens, IKEA & @kitlin via Instagram
This article contains partial partnership content. However, all opinions are ours.
Original article published on 27th March 2020. Last updated by Khoo Yong Hao on 7th October 2023.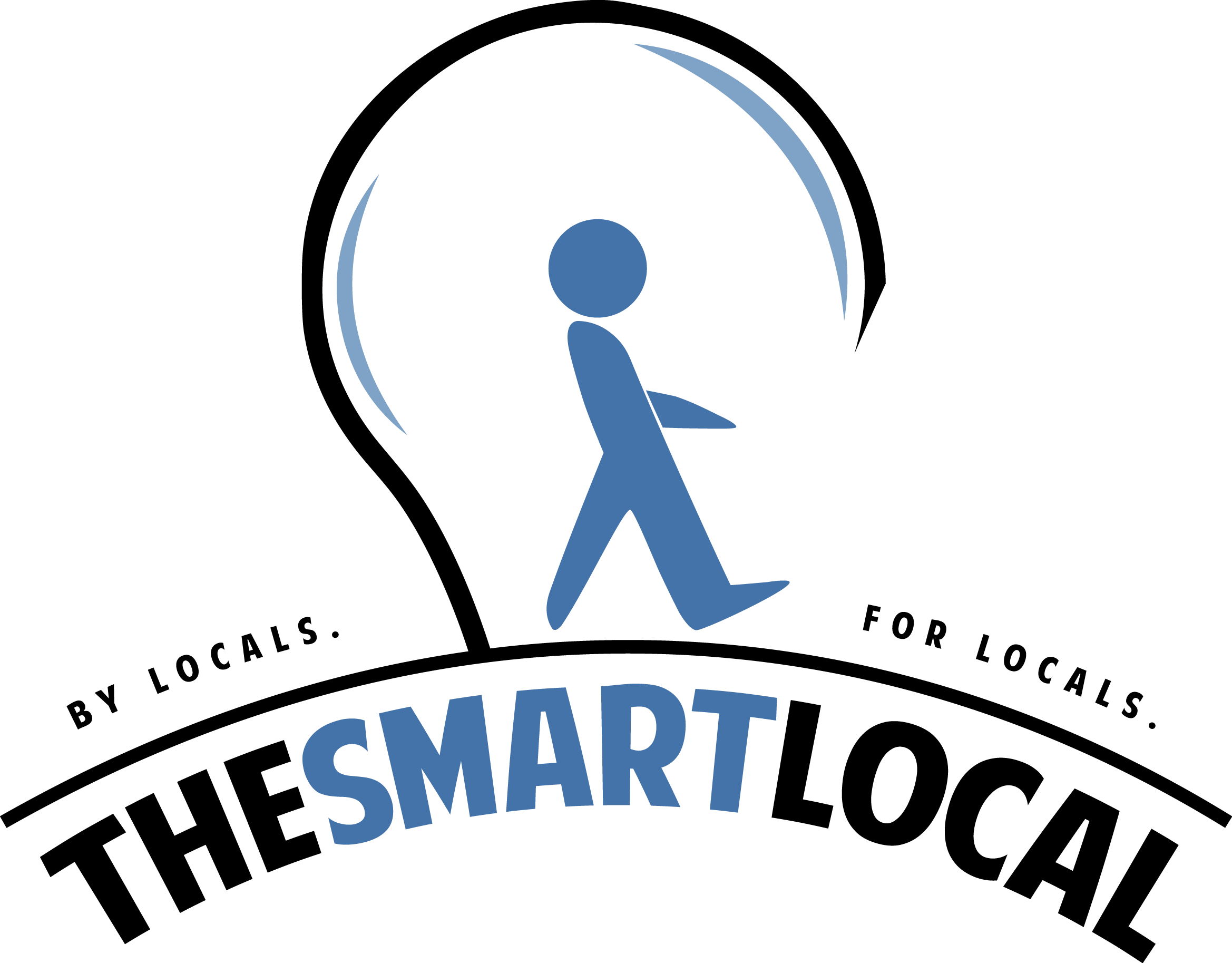 Drop us your email so you won't miss the latest news.