LKY: The Experience immersive exhibit 
---
You're probably aware that Singapore's been celebrating what would've been former Prime Minister Mr Lee Kuan Yew's 100th birthday on 16th September. The date might have come and gone, but we're not one to let such a milestone pass so quietly. If you're feeling patriotic and nostalgic, you can still celebrate the national icon himself at the LKY: The Experience. 
Happening from now till 31st December, this immersive exhibit is nowhere near your typical textbook replication. Spoiler alert: you won't have to re-read your history book chapters here. No, we can attest that this exhibit's going to take you on an emotional, aesthetic, and even mildly invasive journey into the life of the man who built Singapore.
---
What's LKY: The Experience about? 
---
But first, a little background. Over at LKY: The Experience, you'll have 20 rooms that span 3 storeys to explore. You'll journey through 100 years of Mr Lee Kuan Yew's legacy, and have a very detailed peek into the man's life: his past, his legacy, his mind, and even the cockles of his heart. 
This has all been brought forth by Lucid Experiences, in partnership with TRCL and the Community Chest. That said, there are no typical textbook paragraphs plastered on walls. Expect everything from sound and light effects, interactive portions, hidden finds, games, and of course, the all-Singaporean-favourite: photoworthy corners. 
Now, let's walk you through our experience.
---
First zone: The Moments – Step into Mr LKY's memories
---
As soon as you step into the first zone on Level 1, you'll feel like you've entered a portal into the past. Start on the left-hand side where there's a classroom that's representative of LKY's fondest childhood memories in school. Spot-on replicas of 1930s classroom desks and knick-knacks aside, expect to hear the chatter and everyday sounds LKY would've as a boy.
After you're done peering through his notes and taking a #throwback photo or two, head on over to the room on the right. Step through the wardrobe doors, Narnia style and you'll find yourself in an ethereal garden where the stark white floor, ceiling, and walls are only contrasted by greenery you'd typically find in a kampung. 

Hear the sounds of water flowing and crickets chirping.
You'll notice a few pillars in the room – be sure to have a look into the holes. You'll literally be peeking into LKY's memories, from his time at his grandparents' rubber plantation, to how he was also known by his English name, Harry. 
The experience then takes a much darker turn very quickly. Follow the clothes hanging on the side and you'll realise they're getting more and more burnt. Yep, we've entered a turning point in LKY's life: the Japanese Occupation. This room feels as heavy and chaotic as it looks as you can envision yourself in a home that's just been devastated by the war.
Continue forth and you'll be asked to pick a path. We recommend going with the triangle first. We won't give out any spoilers here, but after you're done with that, you'll get to walk off the unease of the previous room. 
Yep, you're now amongst the clouds. Open all the windows on the walls, to deep dive into LKY's thought process that led to his yearning for Singapore's independence from the British. This is also where you'll find a snazzy vintage car that's representative of LKY's budding romance with his wife, the late Kwa Geok Choo. You'll want to snap lots of pics here – you can even sit in the car!

Pro tip: Pay attention to this room. The theme of romance gets even deeper later on.
Next, you'll get a big dose of national pride as you view a collage of LKY's rise to power and driving Singapore's independence. Take a moment to observe the video that depicts the emotional moment where LKY breaks down in tears on national TV following Singapore's separation from Malaysia. 
The next couple of rooms are a dedication to the silent but strongest driving force behind the great man himself: his wife. Ready yourself: things are about to get really personal. We're talking "handwritten" notes from Mrs Lee and how she influenced his voice. 
The next room then brings you to their wedding reception in 1950 that was held at Raffles Hotel. No detail is missed here, from the slant of the couple's wedding cake to a wedding menu that might be the envy of any betrothed couple today. 
Just when you thought that was it, you'll be hit by a whirlwind of emotions at the last exhibit. Here, you'll peer into the Lees' home – specifically into a time when Mrs Lee's health deteriorated, and how LKY would care for her. We don't want to give too much away, but we felt like we were seeing a part of their lives that was way too intimate for us to ever imagine before.

Seriously, be prepared to possibly shed some tears.
---
Second Zone: The Beliefs – Take on challenges & snap plenty of pics
---

You'll envision the mental pressure Mr Lee might've had throughout his journey.
We know, the first zone delved into the feels real quick. But you won't leave the exhibit in emotional turmoil, because the next zone on Level 2 is much more light-hearted. Over here, you'll get to snap plenty of photos in themed rooms and challenge yourself to games that replicate LKY's experiences. 
Those who spend the bulk of their day in front of a computer will want to take a shot at the typing challenge here. Or, if you've got good skills at Whack-A-Mole, there's a reflex game that'll make you feel what it's like to have to solve multiple problems in one go. 

This room gives us Harry Potter vibes. 10/10 will take lots of pics here.

Not a medicine cabinet, but a hidden challenge for you. We recommend doing some stretches before attempting.
Next up, a podium to stand on to feel what it's like to be LKY addressing the masses. Again, we're not going to give too much away – just follow the instructions on the podium. 

Image credit: Jessica Fang
This room will lead into another that's a replica of an old living room. Over here, another surprise awaits you on the telly. Just sit down on the bench to observe.
After you're done here, you'll want to spare some extra time to let loose, especially if you have kids in tow. We're talking about a whimsical indoor play area that comprises a ball pit and a maze of inflatables. Don't be shy if you need to "accompany" your kid inside – adults are welcome to join, too. 
Finally, you'll head through a mirrored corridor and enter a whimsical rainbow room. Rainbow neon arches are there for you to snap colourful portraits. And, you can even literally follow LKY's famous quote: "… follow that rainbow, go ride it", as you slide down the rainbow. 
Finally, head up to Level 3 to write about how LKY inspired you and read the thoughts of others, as you reflect on your experience at the exhibit. There's also another fun "dancing" game up here that you can challenge your buddies to.
---
Feel what it's like to be Mr Lee Kuan Yew at LKY: The Experience
---
Mention the words "historical" and "exhibit" and the general assumption is that it's going to feel a little too close to a Social Studies class. That was what we were half-expecting when we were invited to check out the LKY: The Experience. It turns out we couldn't have been more wrong. 
The reality? It wasn't just IG-worthy rooms or snoozefest reading material. We didn't expect to be hit by emotions and have such a personal and intimate look into LKY's life, thoughts, and love life. The verdict? The exhibit's great for a date night, or an immersive activity with your family and friends.
All you'll need is $18/person to go through this emotional trip. Those aged 65 and up get 20% off the admission, while children aged 12 and below can enter for free with a paying adult. You'll have plenty of time to see it for yourself, as the exhibit runs all the way till 31st December – so bookmark it for your next weekend activity or school holiday to-do.
More things to do in October 2023:
---
This post was done in collaboration with Lucid Experience. However, all opinions are ours.
Photography by Shawn Low.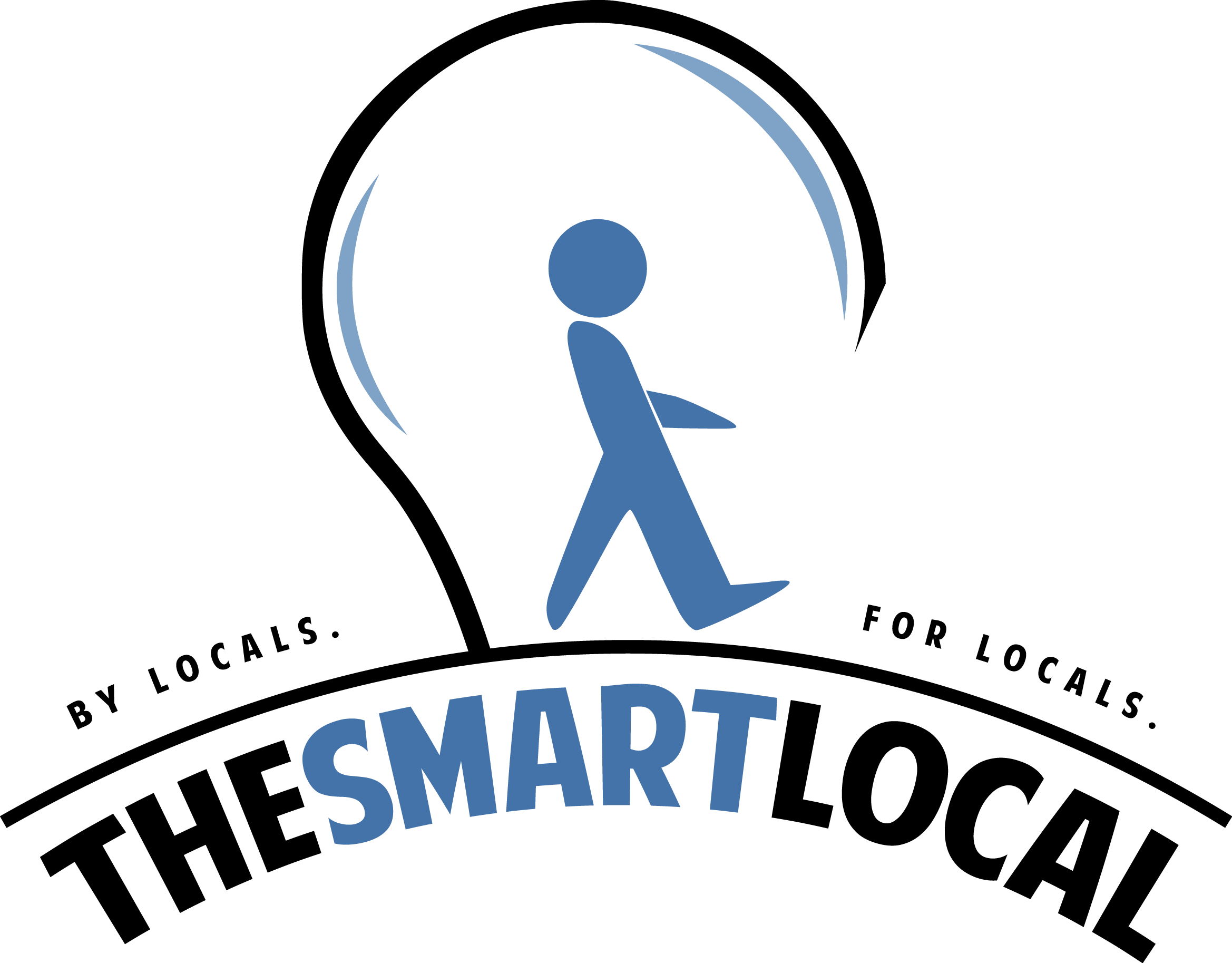 Drop us your email so you won't miss the latest news.