Easy one-pot recipes to make in a single pan
---
One-pot recipes
In these tough times, most of us are channelling our inner Gordon Ramsay by whipping up a storm at home. Now that the Circuit Breaker has allowed us to finally spend true quality time at home with the fam, most of us have been polishing our cooking skills since dining out is not an option. 
As any home cook knows, our main battle is usually with the ton of pots and dishes to clean up after. That's where almighty one-pot recipes come in. Here are some easy and delicious recipes to start with, and they can all be done in a single pan:
---
1. Teriyaki Chicken With Rice
---
Teriyaki sauce has long been a favourite of many with its yummy combination of salty, sweet, and umami flavours. And now, you can whip up the simple but savory Teriyaki Chicken with Rice dish with your own homemade sauce to make it even more personalised.
You'll need to prepare the sauce in a separate bowl, but apart from that, all this recipe really requires is for you to fry the rice and chicken, and steam it together with the veggies. 
Serves: 2 pax
Prep time: 30 minutes
Ingredients: 
1 chicken breast, chopped
1 tablespoon cooking oil
1.5 cups jasmine rice
2.5 cups of water
1 carrot, sliced
1 cup of chopped broccoli
¼ cup soy sauce
1 teaspoon ground ginger
1½ cloves of garlic, minced
2 tablespoons of brown sugar
Steps: 
Set aside ½ teaspoon of garlic and ½ teaspoon of ginger

for the sauce. 

Fry the rest of the

garlic and ginger with the oil

and chicken

in a large skillet until the

chicken is

cooked.

Add in the uncooked rice and saute for about 2 minutes.

Add in the water, and turn the heat up to medium-high. Once it starts to boil, turn the heat down and let it simmer for 10 minutes.

While waiting,

prepare the teriyaki sauce by mixing

the remaining garlic and ginger along with the soy sauce and brown sugar in a bowl.
Just mix your DIY teriyaki sauce in a bowl and you're set
Simmer the rice for 10 minutes and

throw in the carrots and broccoli before closing it with a lid.

Allow it to steam for 5 minutes.

Take it off the heat and let it rest for another 5 minutes. After that, mix in the teriyaki sauce and stir well. 

Sprinkle some spring onions on top, and serve.
---
2. Salmon Bibimbap
---
Going on a K-drama binge sometimes calls for a good Korean dish to complete the experience.  Amidst more complicated classics like kimchi jjigae and samgyetang, there's one other dish that's easy to put together, and that's bibimbap. 
If you're up for a simple but nutritious meal, this recipe is for you. Instead of using usual ingredients like chicken and beef, we put our own twist and incorporated salmon instead. You're not just getting a heap ton of fibre and protein in this dish – you're getting a shot of vitamins and minerals to go with it.
Serves: 2 pax
Prep time: 35 minutes
Ingredients: 
1 cup of white rice, cooked
4 tablespoons of cooking oil
1 carrot, julienned
1 bunch of watercress, washed and cut in half
1 teaspoon of minced garlic
1 tablespoon soy sauce
½ teaspoon sesame oil
1 salmon steak or fillet, seasoned on both sides
1 egg per serving, cooked sunny side up
½ cup kimchi
Seaweed flakes for garnish
Salt and pepper
Steps: 
Get your rice bowls ready – start with a scoop in each bowl.

Heat 1 tablespoon of oil and fry the carrots

in a frying pan

over medium-high heat. Add them to the bowls.

Heat another 2 tablespoons of oil and fry the garlic over medium-high heat. Add the watercress along with a pinch of salt, and fry until wilted. Take it out and toss with sesame oil and soy sauce before adding to the bowls.

Using the same pan, add another tablespoon of oil and heat up. Add the salmon and let it cook for about 3-5 minutes depending on thickness. After that, flip and cook the other side for about 3-5 minutes. 

Once cooked, flake it with a fork and add them to the bowls.

Finish the bowl with some kimchi and seaweed flakes. Top off with a sunny side-up egg, and serve.
---
3. Chilli Crab Pasta
---
Since going out to feast on chilli crab is now out of the question, satiating those random cravings is going to be a lot harder. Fortunately, there are numerous instant sauces out there we can kope should we find ourselves missing its tangy-sweet flavour.
Eating whole crabs can be a feat on its own, so we've turned this into a quick, easy meal instead. Here we've prepared a chili crab pasta recipe, which requires just a handful of ingredients to create a scrumptious pasta dish.
Serves: 2 pax
Prep time: 30 minutes
Ingredients: 
125 grams of spaghetti, uncooked
1 shallot, chopped
1 tablespoon cooking oil
1 teaspoon of minced garlic
200 grams of cooked crab meat
1 packet of Sing Long Seafood Chili Crab Sauce
1 egg, beaten
Spring onion for garnish
1 tablespoon of salt 
Steps: 
Bring a skillet of water to the boil, and add the salt. Add the pasta and cook for the recommended amount of time on its packaging. Strain the pasta, keep the pasta water, and wipe the skillet dry.

Use the same skillet to saute the shallots and garlic in oil.

Add the crab meat and saute for about 2-3 minutes.

Add the chili crab sauce. Mix in the pasta water till it reaches your desired level of thickness.

Throw in the pasta and mix well. 

Add in the beaten egg and mix. 

To plate, dole out your desired amount and sprinkle spring onions on top. 
---
4. Laksa Fried Rice
---
Fried rice is perhaps one of the easiest recipes we can cook up at home. All you really need is day-old rice, toss in whatever's left in your fridge – and voila! You've got a delicious meal ready to tuck into.
Switch things up instead of frying it with the usual soy sauce. For this recipe, we're throwing in a touch of laksa to create laksa fried rice.
With this dish, you don't have to go through the hassle of creating the broth from scratch. The instant laksa sauce allows you to savour the creamy goodness of the dish with good 'ol rice. 
Serves: 2-3 pax
Prep time: 20 minutes
Ingredients:
1 packet Prima Taste Sauce – Laksa Fried Rice
2 tablespoons vegetable oil
2 shallots, chopped
1 teaspoon minced garlic
2 eggs, beaten
1 packet of fish cake, cubed
½ cup of cooked prawns
2 cups of cooked rice
Steps: 
Heat up oil, and fry garlic and shallot

s in a deep skillet or wok

on medium heat until translucent.

Add eggs and rice, and mix until rice is evenly coated.

Add Laksa Fried Rice sauce along with 1 tablespoon of water. Fry until fragrant.

Add the fish cakes and prawns, and toss for another minute.

Serve.
---
5. Eggless Milo Mug Cake
---
Making desserts usually takes a long time, but you can actually cook a cafe-worthy eggless Milo pancake in under 10 minutes. All it takes is for you to chuck all the ingredients together and pop it into the microwave.
Technically, this dish is cooked in a mug rather than a pan. But hey – you'll only need a single cup to wash after you're done, so it's a worthy addition to any list of easy recipes.
Serves: 1 pax
Prep time: 5-10 minutes
Ingredients:
3 tablespoons of all-purpose flour
¼ teaspoon baking soda
3 teaspoons of maple syrup
1 tablespoon of milk
1 tablespoon of vegetable oil
1 mashed banana
1 tablespoon of Milo powder
A knob of butter
Steps: 
Whisk everything together

except the butter and 1 tsp of maple syrup

in a mug and mix until there are no lumps.

Microwave for about 1 minute

on medium

or until the top of the pancake is firm. 

Top with

butter and the remaining maple syrup,

and serve.
---
One-pot recipes for fuss-free cooking at home
---
If you've been looking for productive things to do while staying at home, cooking's a great hobby to pick up now that we can't dine out. As these one-pot recipes show, you don't need much to whip up a good meal. Just use a single pan to cut down on the number of items to clean up post-meal. 
And with Ramadan upon us, we may be looking for unique dishes to break our fast with. By spending time with our families and cooking up a storm at home, we can still keep the festive spirit alive and make the most out of the situation.
If you're inspired to try these easy recipes at home, every ingredient on this list can be found at FairPrice. Remember to only get what you need, wear a mask if you're heading to a physical store and do head home straight after.
Your festivities don't have to be put on hold, especially if you're a cooking newbie armed with easy one-pot recipes.
---
This post was brought to you by FairPrice.
Photography by Rae Phang.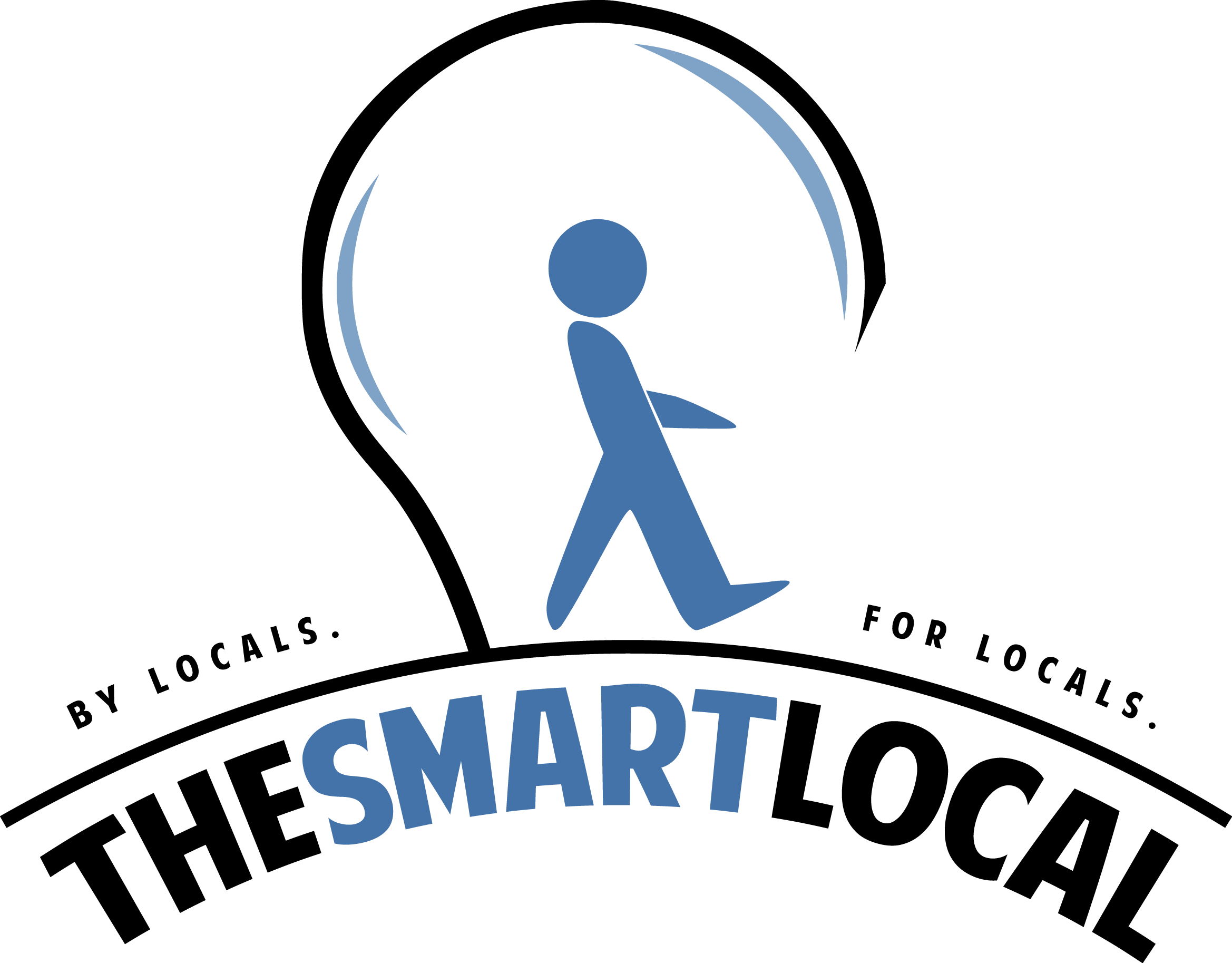 Drop us your email so you won't miss the latest news.