Going on a workation in Singapore 
---
It's 2020: year of new terms we'd never thought we'd use. It started off with "safe distancing", moved to "Singapoliday" and now we've arrived at "workation". 
When I first heard the word "workation", my thoughts streamlined into a very eloquent "what?" A term that encompasses both work + vacation sounded like a whole lot like an oxymoron. 
Vacations are supposed to be an escape from work – so off the bat, it's hard to see why anyone would want to mix that with an otherwise relaxing getaway. And yet, quizzically enough, it's starting to become a thing. 
Perhaps going back a couple of months might provide some insights.
---
WFH was something we've been settling with
---
Throwback to 2019, everyone's dream was to be able to work from home (WFH). We got just that in April 2020 with the Circuit Breaker, then realised only months later that the grass is always greener on the other side. 
With backaches from makeshift home office setups, noisy households and a complete lack of work-life separation, chances are WFH presented a handful of problems for many of us. Dare I say, first world problems.
Would these problems kill us? No. Would we rather be unemployed? Of course not. 
Do we want to do something about it? Maybe. We're ultimately 110% grateful to still have a job. But one will also wonder when was the last time they felt truly motivated to start work, a mood essentially captured in this meme:

Image credit: @mytherapistsays
Perhaps that is where the appeal of workations lies in Singapore. WFH has droned on for way longer than any of us would have expected. Gone are the days of brainstorming side-by-side with colleagues, sharing a packet of chips with our desk neighbour and having HTHTs in the office after work. 

Circa February 2020: Colleagues gifting a packet of Tim Tams
Even an introvert like me started missing these good old social interactions. So when the opportunity came up to try a workation, I stepped forward quicker than Katniss Everdeen volunteered as tribute – but more on the experience later on.
---
Who'd even come up with the idea of workation?
---
It may seem like an idea that is completely novel – and it is, to Singaporeans. But as it turns out, the term has been coined as early as 2007 in the US, according to a quick Google Trends search. Restless souls were making use of technology to work from dreamy or exotic locales – an unorthodox form of work-life balance.
But as it recently trickled into Singapore, the term translated to mean something a little different: a short-term, typically daytime hotel stay with the purpose of finding a new environment for work. It's much like the idea of working at a cafe, except on steroids.
As to why the trend didn't kick in earlier, there's a very straightforward explanation: it wasn't allowed pre-COVID 19. Licenses are needed for accommodation like hotels and hostels to offer daytime-only bookings.
While previously granted exclusively for transit hotels it was recently released to more types of accommodation. This is also why we now see the word "workation" fluttering around Singapore media spaces like confetti from an opened pinata.
---
Like they say – you'll never know until you try
---
And try, we did. I gathered 3 colleagues – Ian, Renae and Farzana – to have a workation in lyf Funan's 2 Bedroom Apartment. It comes at a price tag of $150 or a day booking from 9AM-7PM, which was among the more affordable options available at time of writing.
Below were their first thoughts about the idea – 1 was optimistic, 2 were sceptical:
Renae: A change of scenery would probably make me feel more motivated.
Ian: This is for rich people.
Farzana: What the heck is a workation?
And so the day began.
Meeting my colleagues IRL was nothing short of lovely. After months of only meeting via virtual meetings, it was nice to see them as 3D humans rather than their diluted, pixelated 2D versions on online calls. 
We all had our preconceived notions about the day ahead, but ultimately, it was enthralling enough that we had to take a selfie to commemorate this occasion.
P.S. You may be wondering – do our supervisors know of this workaholic expedition? Of course. We'd love to still be employed after the day is over.
---
First impressions of our office for 10 hours
---
We checked into our apartment, which was bigger than we anticipated, and looked like it could've been a friend's aesthetic BTO. There were 2 decently large, minimalist bedrooms – great for a lunchtime nap or holding private meetings without disturbing anyone else. The latter function was put to good use several times that day.

Image credit: lyf Funan
Like an actual home, the living room space was complete with a kitchen and large dining table that could fit all of us and our laptops comfortably. 4 was the maximum capacity for our room, but the space could've easily fit several more, with 2 tables in each bedroom, on top of those in the communal areas.
We quickly settled to work – hi boss! – cuz' there were still deadlines to be met in this unorthodox version of vacation.
Diving right in, there was a quiet yet energising atmosphere in the air. Perhaps it was from the fact that we were actually seeing each other hard at work for the first time in 6 months – a presence that motivates far greater than the occasional instant message pings on work group chats.
Work-friendly environment? Check. Productivity? Check. Office banter? Also check.
---
Workation lunch time: a cohesion we never knew we needed
---
Cafes! Bubble Tea! Pizza! Purple Rice Yoghurt! Our office in Boon Keng had plenty of food options but this prime workation location in Funan was a foodie's paradise. 
A quick stroll around the mall brought us back to the accommodation with 2 12" pizzas dabao-ed from Little Caesars and beverages like Yanmi Yoghurt, Sinpopo coffee and Bread Talk's creme brulee latte. I also finally identified which one of my colleagues secretly runs on caffeine.
Hint: his name started with an "I" and ended with an "an".

Spending our lunch break at the hotel's communal dining area felt like we were in a casual diner.
Conversations flowed well throughout – random work ideas emerged organically and a little bit of tea got spilled here and there, pushing us towards the latter of the colleague-friendship spectrum. The fact that we were all trying this workation thing for the first time together also closed the gaps the way all shared experiences do to people. 
We knew we were going to be working today, but an unexpected cohesion session was what we got as well.
---
Hotel facilities: Less is more 
---
By normal staycation standards, having more is better. A giant pool, beachside locale or glitzy world-class spa would have sold the experience. But as I came to realise, this was a workation, and the truth is you wouldn't be able to properly enjoy all these facilities while working anyway.
Our accommodation at the modern but modest lyf wasn't the most expansive or glamorous but it fit the bill nicely. The practical side of me also decided it was a great thing that we weren't paying extra for a bunch of fancy facilities we weren't going to use.
We swear, we worked hard throughout – maybe save teeny pockets of time, which we spent on the following shenanigans:
Room service here included weights and yoga mats delivered to our doorstep, a great outlet to quell our restless 4PM minds. As for the weights we were carrying on our shoulders, below were some of the other things we did to relieve stress while making full use of our new space. 

What else were we to do with a breakfast-in-bed table during a workation?

Relieving muscle knots with our colleague's portable massage gun
There was also a human hamster wheel in the communal gym above the lobby, which we did not understand but had a blast trying out, right before checking out at 7PM.
---
So is a workation worth it?
---
After the day was over, friends asked us about our experience. "Was it worth it?" they asked – the most important question to any novel experience. This required a bit of deliberation.
Our stay at lyf provided plenty of conducive workspaces both inside and outside of the room. We also had access to activities like online yoga, gym equipment and cool coffee machines that are part of lyf's shared spaces. 
These were nice to have but for me, not marginally different from working from home. You'd also be paying to work which is a little bit perplexing. 
Yet, I'd encourage my friends, or anyone who's tired of WFH, to still try it anyway. Here's why:

Where the value truly lies here is in the intangibles: the way it solves our "first-world" WFH problems, if those apply. 
The mood lifter from the shared experience was a priceless benefit that emerged, and we found ourselves revitalised with newfound energy. And it wasn't from the copious amounts of coffee we ended up drinking from the hotel's machines and at lunchtime. The last time I had such a good time simply sitting down to do work was probably months ago while I was in the office. 
In a more philosophical sense, the experience also taught me the value of human connection. The solitude of working from home has left each of us in disparate worlds, only connected by the occasional online interaction. All that's left to do is focus on the thing right in front of us: work with a tunnel vision to become a well-oiled machine.
Some might say working from home helps with productivity. But with none of the little joys such as socialising to break up an otherwise one-track mind, I found myself charging forward at work like a racehorse with blinders on. Get out of bed, turn on the computer by 9AM, hit KPIs before 6PM – rinse and repeat. 
One would inevitably burn out, according to me and also the more authoritative research on remote work. 

Quick "house tour" to break up a 2-hour virtual meeting
Slogging it out with a half stimulated brain, hoping for a change in results was not the way to go, and this little day trip out of home made me realise that. Insanity, after all, is doing the same thing over and over again and expecting different results.
Creativity and inspiration come from many places – other than being inherent, social interaction also influences them. So for anyone in a bit of a rut, I'd say a workation is a good option to take a step back to look at work in a completely different light.
As to whether it's worth going back again, just like staycations it'll probably be a good idea to space it out for the sake of our wallets. But eventually, when insurmountable sluggishness returns, sure.
lyf Funan
Address: 67 Hill Street, Level 4 Funan Mall, Singapore 179370
Opening hours: 6970 2288
lyf Funan's website 
Read more of our perspective articles below:
---
Photography by Ian Ling, Farzana Fattah, Renae Cheng & Kezia Tan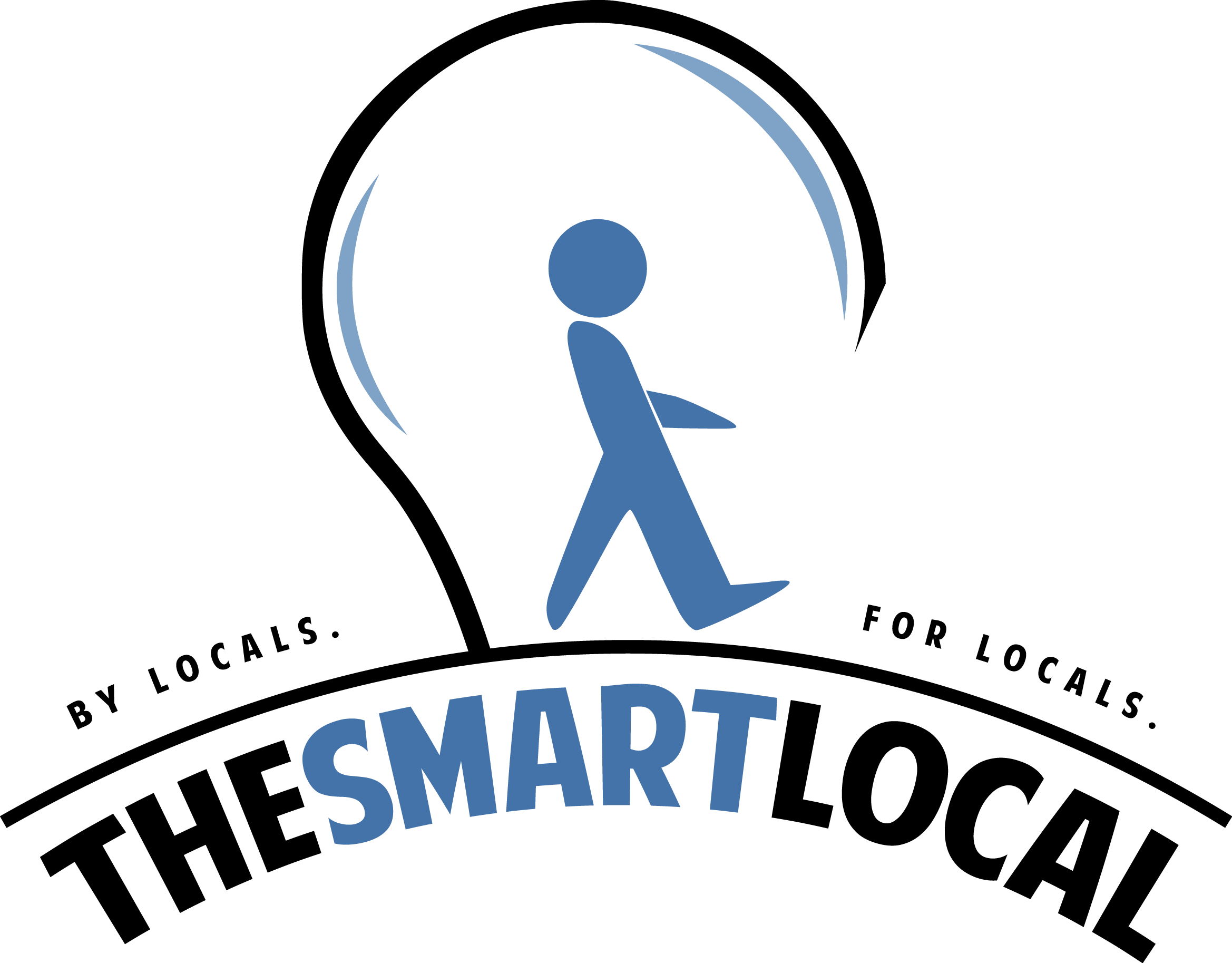 Drop us your email so you won't miss the latest news.