Being a skinny guy in Singapore
---
When we were told to pitch perspective article ideas at work, I hesitated about voicing out about something as sensitive and personal to me as being a skinny guy in Singapore. True enough, over recent years, different body types are increasingly being socially accepted in a more "woke" society and the media. But that same level of widespread attention has yet to really apply to a local context – especially with males.
See, I've been skinny all my life. And while some may call it a blessing, it can also be the complete opposite when faced with stigmas of society and negative body image issues. Here's what that experience is like – the good, the bad and the "ugly". 
---
Realising different body types and bad eating habits
---
When we're young, body sizes were simply understood as just "fat" and "skinny". I was never a chubby kid, having lost whatever baby fat I had by the time I reached primary school, so I fell into the latter category. Things like "diet" and "TAF Club" were never my concerns either, and I ate whatever and whenever I wanted.
But an issue I never realised I had was my slow eating speed. Coming home from school in the morning, I'd kick off my white Bata shoes and plop myself in front of Kids Central on the TV while I ate my lunch… for a whole 2 hours.
That casual daily occurrence eventually became a bad habit. Meal times would stretch into hours, with me gnawing food down to the last shred before I swallowed it. With both parents constantly overseas as flight attendants without supervising my eating pace, this negative practice haunted me well into secondary school, where my friends would make fun of me for eating "like a hamster". 

This is me at Secondary 1 – always seated in the front row for class photo taking.
Image credit: Bryan Yeong
Looking back, my eating pace likely led to always having a small appetite and a sky high metabolism, and I would even find it a struggle to finish full meals on occasion. This meant recess usually consisted of either just a small bowl of noodles or a cup of iced Milo.
Puberty also kicked in during these teenage years, and while I saw some of my peers starting to get sudden growth spurts, I remained the second shortest – and smallest – in class. Assuming that I was just a late bloomer and leaving it to nature taking its course back then, I didn't worry too much. 
But that voice of doubt was always at the back of my mind. I mean, I wasn't skipping recess or staying back after school to lift dumbbells like the TAF Club kids were. But always getting schoolyard picked as one of the last during P.E. lessons due to my size and consistently marked as "Underweight" BMI for scheduled health checkups didn't help my self-esteem and growing pains.
---
Becoming uncomfortable with my size and weight
---

Me at 17: Angsty, but err…self-aware?
Image credit: Bryan Yeong
Transitioning into poly life brought on waves of insecurities about body image, and I don't mean ankle-length sweeps by the beach – I'm talking a full-blown tsunami. Let's face it – ditching school uniforms and dressing up made way for experimenting with different fashion styles, and finding my own personal one that suited my lanky frame wasn't always easy. 
New Urban Male singlets (LOL) were out of the question, and baggy T-shirts weren't in style a decade ago. This left me to play the role of a high school stereotype: the "emo". Converse sneakers, skinny jeans and rubber wristbands became my wardrobe staples – an outer shirt or hoodie thrown in too, if I was feeling particular about not exposing my unshapely arms.

From my "Baby"-era Justin Bieber hair to my colored wrist bands, what was I thinking?
Image credit: Bryan Yeong
Just like how it's no secret that some plus-sized individuals layer on clothing to hide their figure, little do most know that skinny people do just the same – and I was one of them. My #1 excuse for donning an outer layer when asked if I was feeling warm? "The lecture theatre is damn cold today!" Well, half true. 
I would even wear a sweater or leather jacket to a sardine-packed club sometimes. Despite perspiring buckets underneath, it meant not having to show my lanky arms. Looking back, even I'd judge myself for my outfit choices, and the sheer amount of deodorant I had to use. 
But then came the army, and there was nowhere to hide. You're perpetually in singlets, showering stark naked in front of each other and having no second in the day to even think about your insecurities.
Perhaps the testosterone-filled, military environment placed less emphasis on one's size too, since you had to adhere to every drill and command just the same – whether you had a washboard six pack or just a single bulging one. And if everyone else could be, or at least seem, like they were free of their inhibitions, why couldn't I too?
After 2 months of BMT
Image credit: Bryan Yeong
On the upside, the strict meal times in camp forced me to adjust my bad eating habit fast, and within the 2 week confinement period in BMT, I had gotten accustomed to polishing off my plate on time every meal. To be frank, that was even one of the many fear factors I had before enlistment.
The constant exercise did help make me slightly toner and fitter too, but all that was short-lived. Blame my superhuman metabolism or suffering a pneumothorax (spontaneous lung collapse) not long after entering unit life that put me out of exercise for a year , and before I knew it, I was back to finding safety in long sleeves. 
---
The stigmas of being skinny
---
Before you start assuming my insecurities were completely self-imposed, I'll have you know that's hardly the case. I've met countless people throughout my life who have passed casual comments about my size without realising that their words could cause offense. These are sometimes outward or intended as compliments, usually along the lines of:
"Haven't seen you in so long! You lost weight ah?"

–

an acquaintance you lost contact with years ago

"

You eat also don't gain weight! I also want!"

–

usually from female friends

"You never eat is it? Can you eat more!"

–

relatives you only see once a year
I'm grateful that I've not suffered an eating disorder before, but imagine how someone who did would feel if they were on the receiving end of such words. There is usually zero ill-intent, I get that, but  more tact can be observed to people of my similar size since we never know how such remarks could affect others. That "stick and stones may break my bones but words will never hurt" adage? Never say never.
Michael Scott from The Office may not have qualms about making fun of his colleagues' weight, but IRL, we'd bite our tongue before commenting on a plus-sized person's appearance unless it's one of positivity or encouragement.
It is amazing to see more body positivity campaigns for this group of people in recent times to shift people's mindsets away from an outdated culture of fat-shaming. But skinny people don't exactly get that same treatment.  In short, if there's nothing nice to say about someone, don't say anything at all.

Weight jokes like these from The Office are more frowned upon in today's context, but comments about someone being skinny are still commonplace.
Image credit: Reddit
Probably the most triggering comment I've gotten was one at JFK airport in New York upon landing for a vacation. A security guard stopped me as I passed through the "Nothing To Declare" exit, but instead of checking my luggage like I expected, he commented "eat a cheeseburger" and smiled.
Of course I brushed it off with an awkward chuckle, but excuse me, I don't even know you! For what it's worth, the burgers at Burger Joint in Midtown New York were really good though.
Whether overseas or in Singapore, I'd always feel more mentally comfortable with a jacket or hoodie.
Image credit: Bryan Yeong
And for the record, I never skip meals, consistently eat average human portions and even snack on junk food on the regular. My slow eating has even since disappeared post-NS. But people still assume the contrary that I don't eat enough, or that I have "worms" in my stomach.
---
Trying to put on weight
---
Tired of nitpicking at how thin my side profile seemed when passing reflective surfaces, and hesitating about removing my shirt for swims, I decided that it was time for change 3 years ago. 
I started with where else but the gym. While most workout to trim their waistline and shred the kilos, my goal was the opposite of putting on mass to reach my personal ideal size – think more High School Musical Zac Efron, less 2020 Zac Efron.  
But entering unfamiliar territory is always daunting. Surrounded by buff weightlifters, their heavy grunts and the sound of gym machines clank–ing, I felt like a fish out of water. And even though it was far from the truth, it seemed as though my every move and mistake in beginner form were being scrutinised by others.
The almighty gym selfie – if you went without taking one, did you even go at all?
Image credit: Bryan Yeong
The paranoia was too much to bear, and I resorted to a Classpass account that set me back $99/month, but made me feel much more at ease. Between smaller group classes of up to 8 people and hotel gym access that had much more privacy, I was getting used to this whole new #fitspo life. 
My work-social life schedule only allowed for 2 workout sessions a week, but as someone who once resented the very idea of sweating, this was breaking new ground.
To complement my new lifestyle, I needed to start having a healthier diet to match. Oily foods like char kway teow and laksa out, salad and grain bowls in. I started making it a point to include vegetables in meals as much as I could, although I caved to the occasional McSpicy meal ever so often. 
Salad joints like Toss & Turn started becoming new mealtime haunts
Image credit: Toss & Turn
Another introduction to my intake? Protein shakes. Once believed to be unnecessary, my perception did a full 180 turn once I set my mind to try bulking up. But currently, my irregular exercise regime and the fact that supplements don't come cheap, means that I'm not able to consume them as often as I should be to see a stark difference in my size.
At 53KG currently, I'm still underweight and my BMI is 1 point shy of being classified as "normal" – at least according to a free test at Decathlon Kallang recently. But at least I can now complete a full hour workout without panting for my life; baby steps towards a fitter and healthier me.
---
Accepting my natural body type and leading a healthy lifestyle
---
2 years ago, I chanced upon a tweet of pop singer Troye Sivan responding to Internet users body shaming his skinny frame. Despite having mild Marfan syndrome – a genetic disorder that causes him to be tall and thin – he shared some body positivity by proudly declaring that he actually loves his body.

Image credit: Twitter
Troye's candidness about his stature was inspiring for me to say the least. In a world where thirst traps and shirtless selfies reign "supreme" on social media and we're constantly subjected to perceive all men should look like The Rock or Hugh Jackman, it was a breath of fresh air.
It's somewhat comforting too, that recent times have also seen skinny celebs like Timothee Chalamet and Zayn Malik become recognised as "sex symbols".
Celebs like Timothee Chalamet and Zayn Malik help to slowly change the stereotype that all men need to be bufflords
Image adapted from: Pinterest, @zaynsdetails
Probing into further research online about Marfan syndrome, I came across the term "body dysmorphic disorder" – a condition whereby one constantly thinks about a physical "flaw" that is thought to be minor or not obvious by others. It was there and then that I felt relieved to finally have some validation for what I had consistently felt through my twenties. 
Thankfully, that negative mindset never manifested deeper into something beyond my control. And since I started prioritising a more balanced lifestyle of cleaner eating and regular exercise, I think much less about how I appear to others. 
Be it a run, swim or home workout, I try to squeeze in pockets of exercise whenever I can.
Fast approaching 30, I've also begun to accept that I will likely always have a naturally small frame. And as long as I'm free of crippling illnesses and am content with how I look, that's enough. Of course, I've still got ways to go before I reach my ideal weight of 60KG – but life's too short to stress over a number, and everything in it's own time. 
Shirtless in summer? Groundbreaking.
Image credit: Bryan Yeong
There will definitely be days when my self-esteem fluctuates back to borderline paranoid levels, and I don't see the "Captain Obvious" skinny comments from people stopping anytime soon. But what I've learnt is to ultimately control how I let such situations affect me – by not letting them do so at all. 
We're only human, that all come in different shapes and sizes. And the faster we learn to accept this fact without judgement and comparisons, the happier we'll be and the more time we'll have to focus on things that truly matter.
And as for my wardrobe choices these days? Jackets and hoodies are reserved for rainy days and overseas trips, and well, short sleeves and newfound confidence are the new norm.
Read other perspective articles here:
---
Cover image adapted from: Bryan Yeong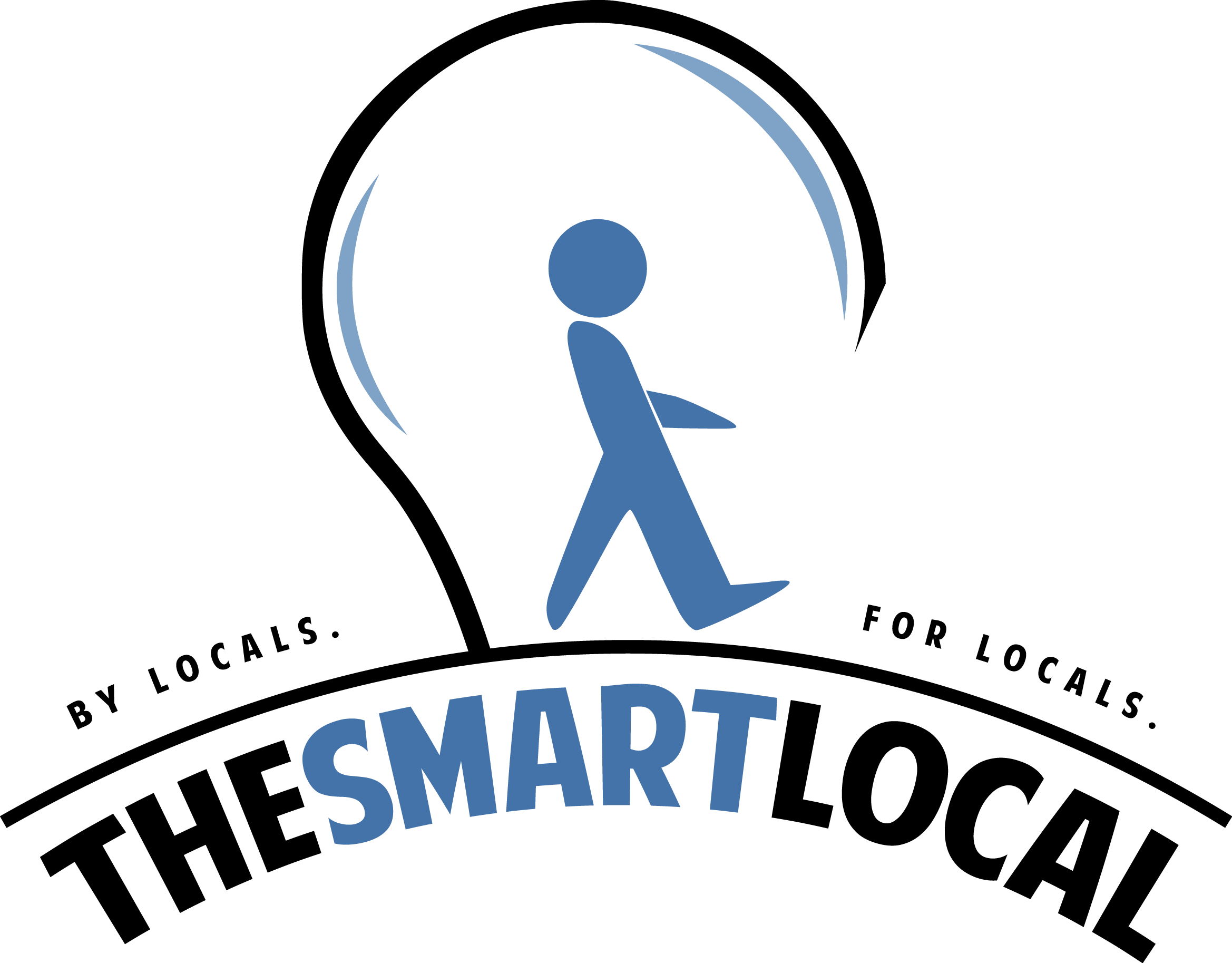 Drop us your email so you won't miss the latest news.