New cafes and restaurants in Singapore in October 2020
---
Singapore is known as a food paradise and for good reason. With unique restaurant concepts popping up on local shores every month, us foodies can surely find a new dish that tantalises our taste buds. From vegetable-infused coffees to classic Korean firewood chicken, mark down these 20 new cafes and restaurants in Singapore to plan your next feast this October 2020.
Psst… after you've filled your tummies, take a peek at October's best deals and things to do in October.
---
1. Lemak Boys – premium nasi lemak and laksa in town
---

Lemak Boys' Premium Nasi Lemak and Premium Laksa are served with a bowl of Sayur Lodeh.
Image credit: Lemak Boys
Good 'ol local food never fails to warm our Singaporean spirits, and Lemak Boys does just that with their take on some of our hawker faves. Some must-trys are their Premium Nasi Lemak ($18.50) and Premium Laksa ($18.50).

Image credit: Lemak Boys
Get the creamy Chendol Pudding ($3) to finish off your meal and you can saunter around town after. 
Address: Shaw Centre, 1 Scotts Road #03-10, Singapore 228208
Opening hours: Tue – Sun 11.30AM-2.30PM & 6PM-9PM (Closed on Mondays)
Telephone: 6235 3218
Lemak Boys' Facebook page
---
2. Colobaba – refreshing modern Taiwanese fruit juices
---

Image credit: Colobaba Singapore
Us Singaporeans love our bubble tea every time we're out and about, so popular Taiwanese drink chain Colobaba and their healthier fruity teas are sure to catch our attention. Serving fruit juices and fusion teas, Colobaba's three aesthetic and vibrant drink series – Tea, Yogurt and Cheese Baba – are definitely head-turners.

Image credit: Colobaba Singapore
Located in Tampines' Century Square, the Dragon Fruit Avocado Yogurt Baba ($7.90) and Watermelon Lychee Cheese Baba ($5.50) make for some tasty, Instagram-worthy beverages. And if you're feeling a lil' indulgent, opt for the Strawberry Ice Cream Tea Baba ($5.50) to satisfy your sweet tooth.
Address: Century Square, 2 Tampines Central 5 #01-37, Singapore 529509
Opening hours: 10AM-10PM, Daily
Colobaba's website
---
3. Teochew Meat Puff – pasar malam puffs find a permanent home
---
A roving delicacy you'd usually see at pasar malams, cult-favourite Teochew Meat Puff has finally settled in its permanent home – a humble stall in a coffee shop in Woodlands. The store's meat puffs infuse the brand's take on traditional oyster cakes, a Teochew speciality.

Image credit: @mr.buibui
The store's got 6 different flavours of the traditional delicacy to choose from – namely Vegetable ($2), Crab Pork ($3.50), Octopus Pork ($3.50), Oyster Pork ($3.50), Prawn Pork ($3.50) and Scallop Pork ($4). 
Before you head down, check out the frequently updated social media pages (Teochew Meat Puffs on Facebook, Teochew Meat Puffs on Instagram) to see if they're closed early for the day – these lil' pastries sell like hotcakes… well, oyster cakes.
Address: Wave 9, 71 Woodlands Industrial Park E9, Singapore 757048
Opening hours: 11AM-8PM, Daily
Telephone: 9879 9874
Teochew Meat Puff's Facebook page
---
4. Luke's Lobster – renowned NY lobster rolls hit local shores
---

Image credit: Luke's Lobster, Singapore
The latest addition to Singapore's growing list of new international cafes and restaurants popping up on our little red dot is Luke's Lobster. Seafood fans will be delighted with their 3 different types of Maine-style rolls – Lobster ($25.50), Crab ($23.50) and Shrimp ($21.50).
If your curious soul is intimidated by the rather expensive price tag – you can try all 3 different rolls by purchasing the Luke's Trio ($33.50) which gives you half of each type of roll.

Image credit: @saltyaaron
If you're prepared to queue to get a taste of yet another famous overseas chain, pop by the store that's conveniently located in town.
Address: Shaw House Isetan Scotts, 350 Orchard Road #01-K4, Singapore 238868
Opening hours: Thu – Tue 10AM-9PM | Wed 1PM-9PM
Telephone: 6592 7642
Luke's Lobsters' website
---
5. TRYna Cafe – pop-up cafe where you can canvas paint
---

Image credit: @trynacafe
There's only so much you can do at a regular cafe – dine, chit-chat and take pictures. But brand new pop-up TRYna Cafe breaks this mould by letting you channel your inner Picasso with their canvas painting set-up.

Image credit: @trynacafe
If you're itching for an art jamming session, you've got to spend a minimum of $20 first. Previous standout desserts from their rotational selection include fresh Mango Tartlets ($6.50), decadent Cheese Brulee Tartlets ($6.50) and the Lychee Rose Cheesecake ($7.50).
Address: Tekka Place, 2 Serangoon Road, #02-36/37, Singapore 218227
Opening hours: 11.30AM-7PM, Daily
TRYna Cafe's Instagram page
---
6. 7-Eleven x Coca-Cola – convenience store turned concept cafe
---
Image credit: POPpaganda
Inundated with shades of red, the 7-Eleven x Coca-Cola crossover store is the perfect hangout spot to relax with your friends. With beautiful wall murals, luminescent signs and multi-coloured furniture, there's plenty of picturesque spots to add to your gallery.
Image credit: POPpaganda
If you and your pals just ate a hearty lunch and are looking for a place to unwind, then the store is your saviour for the afternoon. Since it's a decked-out convenience store, you can get your favourite chips or munch on finger food like their fried chicken selection (from $0.50). 
With their comfy beanbags and claw machines to test your fortunes, this crossover store is a must-visit for Coca-Cola fans or just about anyone who wants to chill. 
Address: The House of Eden, 4 Robinson Road, Singapore 048543
Opening hours: 7AM-11PM, Daily
---
7. Beyond Coffee – fruit and vegetable coffee fusions
---

Image credit: Beyond Coffee Singapore
You've already seen fruit teas and good ol' lattes in the list so far, but what happens when you mix a little bit of both together? Presenting Beyond Coffee, your not-so-average cafe that serves up peculiar blends of fresh produce and kopi. 
Beyond Coffee's Peppermint Chiller
Image credit: Beyond Coffee Singapore
A minty flavour isn't something you'd associate with coffee, but nothing's off the table here. Their Peppermint Chiller ($6.50) is a refreshing mix of mint leaves, coffee and a fruity flavour of your choice – original, watermelon, strawberry and mango.
If you're game for a more unorthodox blend, take a chance on their Tomato Tango ($7.50) – a fusion of cherry tomatoes, limes and coffee topped off with seaweed. 
Address: VivoCity, 1 HarbourFront Walk #02-135/136, Singapore 098585
Opening Hours: 11AM-10PM, Daily
Beyond Coffee's website
---
8. City Donut – locally-inspired doughnut flavours
---

Image credit: @ourfoodiefootprints
Our local flavours seem to be pervading pretty much everything we consume nowadays and this time, it's inspired City Donut's eclectic menu of doughnuts. 

Image credit: @rollingooh
From flavours featuring traditional desserts like Orh Nee ($2.50) and Pulut Hitam ($2.20) to everyone's favourite Milo Dinosaur ($2.20), these doughnuts are generously stuffed and decadently fluffy. Keep a lookout for their Pandan Ondeh-Ondeh ($2.80) flavour as it seems to be the fan-favourite among them all.
Address: 2 McCallum Street, Singapore 069043
Opening hours: Mon – Sat 9AM-6PM (Closed on Sundays)
Telephone: 6223 1425
City Donut's Instagram page
---
9. Firewood Chicken & Bagel – SG's first Korean firewood chicken
---
The Firewood Chicken is grilled for hours on firewood before being served.
Image credit: Firewood Chicken & Bagel
Those living in the Katong area never have to worry about food options as the streets offer a plethora of food choices. One of them happens to be Firewood Chicken & Bagel, one of the new cafes and restaurants in October 2020 which is a 2-storey Korean restaurant.
Just like the sun is to the moon, the store's menu revolves around bagels and chicken – they serve bagels exclusively till 3PM and chicken exclusively from 5PM onwards.

Image credit: Firewood Chicken & Bagel
If you're heading down during lunchtime, give the Nova Lox Bagel ($13) a shot to sample chunky salmon slices sandwiched in between the bread. And of course, get the titular Firewood Chicken ($28) ought to be the main meal of the evening if the fam's going down for dinner. 
Address: 43 East Coast Road, Singapore 428764
Opening hours: Tue – Sun 11.30AM-3PM (Bagel) | 5PM-11PM (Chicken) (Closed on Mondays)
Telephone: 8668 0014
Firewood Chicken & Bagel's website
---
10. Josh's Grill – high-grade Australian steaks and chops at Bugis
---
Image credit: Josh's Grill
We all love some good Western fare every now and then, so Easties will be pleased with the opening of Josh's Grill in Bugis. Within their cosy 70-seater restaurant, you'll be greeted with a menu chock-full of Western delights like chicken chops, fish fillets and pasta dishes.

Josh's Grill's T-Bone Steak
Image credit: Josh's Grill
Beef lovers will want to come in pairs, as their 550G T-Bone Steak ($56.90) that's served with 2 sides of their choice is a meal fit for 2. If there's more in your pack, make an order 1 day in advance for the 700G AU Porterhouse ($79.90) or the 1.3KG Tomahawk Steak ($129.90) and you're in for a meaty feast.
Address: Bugis Junction, 200 Victoria Street #01-69, Singapore 188021
Opening hours: 11AM-10PM, Daily
Telephone: 6337 8633
Josh's Grill's website
---
11. Wan Wan Thai Cafe – dessert toast and bingsu galore till 3AM
---

Image credit: Wan Wan Thai cafe
Night owls rejoice, as Wan Wan Thai Cafe is here to give you your dessert toast and bingsu supper fix. With an assortment of bingsu flavours like their bestselling Thai Milk Tea Bingsu ($10.90), indulge in your favourite Korean dessert as you have a heart-to-heart with your buddies. 

Image credit: Wan Wan Thai cafe
Thanks to the fluorescent signs and grassy decor, the cafe is a dazzling sight to behold even in the wee hours of the morning. So if an aesthetic Korean cafe is something you'd want to have your next supper sesh in, then you know where to go.
Address: 127A Bencoolen Street (Level 2), Singapore 189637
Opening hours: 12PM-3AM, Daily
Telephone: 6336 8812
Wan Wan Thai Cafe's website
---
12. Glass Roasters – Korean-esque minimalistic cafe
---

Image credit: @jagpl8ce
A tiny, quaint cafe in Faber Drive, Glass Roasters is the perfect place to chill out with a cuppa coffee. Sharing the same space with an upcoming outlet of ice cream cafe Gelato Labo, the 8-seater cafe will be a pit stop for you to get some caffeine before you indulge in some ice cream.

Image credit: @tanchiahui
Their straightforward menu consists of just Black ($4.30) and White ($5.50) coffee. Of course, you can have it iced (+$1), opt for almond or soy milk (+$0.80) or upsize (+$1) it too.
Address: 108 Faber Drive, Singapore 129418
Opening hours: Wed – Mon 8AM-5PM (Closed on Tuesdays)
Glass Roasters' Facebook page
---
13. C Cafe – brunch with a side of magic tricks
---

Image credit: C Cafe
Meals at C Cafe are never boring – the co-owners are magic enthusiasts who'll perform on occasion. Enjoy a hearty brunch in the magic-inspired cafe as you prepare to be spellbound by the tricks up the co-owners' sleeves.
Image credit: C Cafe
You can chow down on their beautifully plated Avocado on Sourdough Toast ($18) for your main course, or browse their aptly-designed playing card-inspired menu for other options.
No cafe is complete without coffee, so sip on their 8oz Cafe Latte ($6.50) or 8oz Long Black ($6) as you eagerly anticipate your personal magic show right from the comfort of your table.
Address: 477 Joo Chiat Road, Singapore 427683
Opening hours: 8AM-6PM, Daily
C Cafe's website
---
14. Kream & Kensho Cafe – Japanese cafe fare near Outram Park
---

Image credit: Kream & Kensho Cafe
The next cafe that's in the spotlight is Kream & Kensho Cafe, a rustic space with a Japanese-esque interior. Located near Outram Park MRT, this dainty little cafe is perfect for snapping some great photos and chilling with a friend.
Image adapted from: Kream & Kensho Cafe, @kreamkensho and Kream & Kensho Cafe
For starters, the Kombu Truffle Fries ($15) infuses some edible kelp to give a crunchy Japanese twist to your regular truffle fries. With a generous serving of their homemade mushroom ketchup, move on to the Steak & Broccolini ($20) for your Insta-worthy main and you'll be chuffed with your meal.
You'll want to end the meal on a sugary high with their Signature Hokkaido Milk Cheesecake ($10), a dessert that's freshly baked every day in limited batches.
Address: 33/35 Kampong Bahru Road, Singapore 169355
Opening hours: Tue – Fri 10AM-6PM | Sat – Sun 9AM-6PM (Closed on Mondays)
Kream & Kensho Cafe's website
---
15. Puteca Abate – paninis, platters and other Italian street food
---

Image credits: The Working Capitol
Italian street food isn't something you come across every day, but along the streets of Tanjong Pagar lies Puteca Abate. Specialising in paninis and cheese platters among other Italian grub, this deli bar lets you get a piece of Italy's delicacies right here in our little red dot.

Image credits: Puteca Abate Italian Street Food and Deli Sandwich Bar
Their trademark Porchetta Panini ($12.80) offers you a sizzling slice of roasted pork belly sandwiched by 2 pieces of Italian bread. If that doesn't whet your appetite, then their Beef Bourguinon ($12.80), a mix between creamy mashed potatoes and beef brisket, sure will.
Address: 1 Keong Saik Road #01-02, Singapore 089109
Opening hours: 9AM-9.30PM, Daily
Puteca Abate's Facebook page
---
16. The Dempsey Project – chicken schnitzel and Arabian burgers
---

Image credit: The Dempsey Project
One of the new cafes and restaurants in the heart of Dempsey Hill, The Dempsey Project offers diners an all-encompassing menu that includes multiple cuisines for breakfast, lunch or dinner. One of their highlights is the Buttermilk Fried Chicken Burger ($28), an exotic burger that incorporates Arabian Za'atar seasoning. 

The Dempsey Project's Chicken Schnitzel
Image credit: ChopeDeals
The famished ones will love the Serbian Chicken Schnitzel ($29), a panko-crumbed hunk of chicken breast that's served with zucchinis and mash. If you're craving for a dose of greens, then their Eggplant Panaeng Curry ($24) accompanied by some complimentary French baguettes will do the trick just fine. 
Address: 9 Dempsey Road, Singapore 247697
Opening hours: 8AM-9PM, Daily
Telephone: 6476 1518
The Dempsey Project's Facebook page
---
17. Magic Touch – bullet train sushi at City Hall
---

Video credits: @miss_foodbaby
Affordable food in town is always a treat, so Magic Touch is a welcome addition to CityLink Mall. Another brand from the popular Sushi Express Group, this sushi restaurant delivers your grub on their Shinkansen train conveyor belt with prices starting from $1.80 per dish.

Image credit: @wongjinni
If you're popping by, you won't go wrong with their classic thick-cut Salmon Sashimi ($5.80). Their Fried Soft Shell Crab ($7.50) and their Seared Beef ($4.00) are also 2 other pickings you may want to add to your plate count for the meal. To cap off your savoury feast with a sweet treat, the Brown Sugar Milk Pudding (S$2.50) is a silky dessert that fits the bill.
Address: 1 Raffles Link, CityLink Mall #B1-23, Singapore 039393
Opening hours: 11AM-9PM, Daily
Telephone: 6238 9811
Magic Touch's website
---
18. Ramen Keisuke Niku King – meat-laden ramen concept
---

Image credits: Keisuke
The renowned Chef Keisuke adds Paya Lebar-based Ramen Keisuke Niku King to his empire of 21 concept ramen stalls. Translated to English, "Niku King" means "Meat King", so you already know the popular ramen chain is out to give meat lovers a run for their money.
Image credits: Eatbook
Overloaded with chashu slices, the Niku King Tonkotsu Special ($19.90) combines the fatty pork meats with a rich tonkotsu broth that'll satisfy carnivorous folk. Another highly-raved dish is the affordable Keisuke Egg on Rice ($3.90) – a simple bowl of rice obscured by a generous blanket of silky scrambled eggs.
Address: Paya Lebar Square, 60 Paya Lebar Road #01-02/03, Singapore 409051
Opening hours: Mon – Sat 11.30AM-10PM | Sun 11.30AM-9.30PM
Ramen Keisuke Niku King's website
---
19. Shake Shack Suntec City – exclusive ShackMeister burger
---
Image credit: Eatbook
The brand new 4th outlet of fast-food chain Shake Shack brings Singaporeans the first taste of their exclusive ShackMeister menu – an award-winning iteration of their signature dishes. 

Image credit: @eatbooksg
Drowned with a heaping hunk of ale-marinated fried shallots and signature cheese sauce, their ShackMeister Burger ($10.90) and ShackMeister Cheese Fries ($5.90) have their crunch levels dialled up. 

Image credit: @eatbooksg
And just like every Shake Shack outlet, this one has an exclusive flavour of their popular custard Concrete dessert. With a vanilla custard base topped with matcha powder and strawberry yuzu jam, the Matcha Made In Heaven ($7.50) is a refreshing – and calorific – way to end off your feast at the shack.
Address: Suntec Singapore Convention & Exhibition Centre, 3 Temasek Boulevard, #01-357, Singapore 038983
Opening hours: 11AM-9.30PM, Daily
Shake Shack's website
---
20. Catfish – restaurant-bar with an Asian fusion menu
---

Image credit: Catfish
If you want to treat yourself to some exquisite Asian seafood, head on down to restaurant-bar Catfish and taste their fusion menu. With their elegant decor complementing their eclectic menu spanning all over Asia, you're in for a lavish dining experience.

Image credit: Catfish
With smoked salmon, scallop sashimi and beef tartare nestled within wanton skin cones, the CATFISH Mini Cone Selections (S$28) is a Japanese-style appetiser to start the evening with.
Image credit: Catfish
One of their highlight dishes is the Squid Noodle and Chicken Wing Ramen, Egg Yolk, Chicken and Truffle Broth (S$25) – quite a mouthful, but you'll definitely stuff your mouth full with the rich broth when it's served. 
If you're down, spice up your meal with their Thai-based Tom Cat ($24), a cocktail with a kick thanks to their in-house tom yum syrup. 
Address: 5 Gemmill Lane, Singapore 069261
Opening hours: Tue – Fri 11.30AM-10.30PM | Sat – Sun 10AM-10.30PM (Closed on Mondays)
Catfish's website
---
New cafes and restaurants to try in Singapore in October 2020
---
There's no shortage of new cafes and restaurants in October 2020, which means there's more food to satisfy our rumbling tummies. Arm yourself with this list and head on down to the places that catch your attention and you might just find a hidden jewel that becomes your next favourite haunt. 
Check out our previous lists of cafes and restaurants here: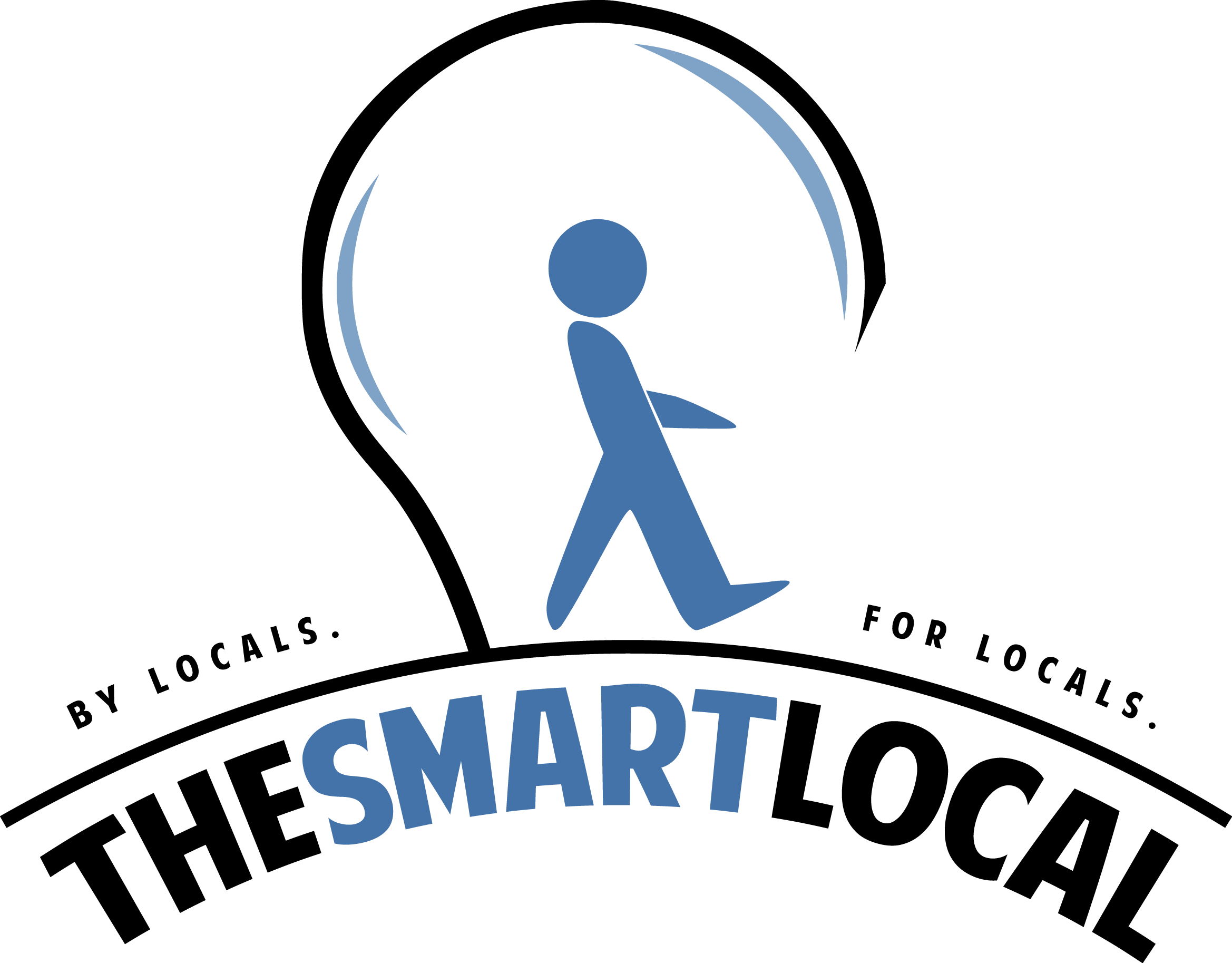 Drop us your email so you won't miss the latest news.