New cafes and restaurants in Singapore
---
As Singaporeans, many of our outings revolve around one thing: food. After all, "eat to live" is often the mantra. Lucky for us, new eateries with aesthetic desserts, affordable burgers and famous Hong Kong egg tarts have popped up in the scene. Here are the 20 new cafes and restaurants to check out in September, to fill both your calendars and hungry tummies.
Also check out our articles on September best deals and things to do.
---
1. Daizu Cafe – minimalist loft cafe on Rangoon Road
---

Image credit: @t3_r3n_c3
Admit it – we're suckers for lofts, regardless of whether they're homes, hotels or cafes. Filling the space previously held by Jok Jok Mor, Daizu Cafe is a minimalist 2-storey loft cafe with Japanese fusion food and desserts made from soy – which is also what the store name stands for in Japanese.

Image credit: @daizucafe
They've got a variety of dishes from pastas to pastries. But what most come here for is their brunch fare priced from $10 for a Petite Breakfast which comprises toast, gooey scrambled eggs and chicken sausage. Affordable brunches are no longer a lofty dream after all.
Note that on Mondays, they only serve coffee and cakes.
Address: 129 Rangoon Road, Singapore 218407
Opening hours: Mon 10AM-10PM | Tue – Thu 10AM-3PM & 5PM-10PM | Fri – Sun 9AM-3PM & 5PM-10PM
Telephone: 88158233
Daizu Cafe's website
---
2. Bloom Artisan – hojicha gelato and sourdough waffles
---
Nothing quite makes our dessert-loving hearts sing as ice cream parlours do – bonus if they've got unique flavours to tingle our taste buds. Extra bonus if they've got unique waffles to one-up the cones.

Image credit: @sazshimii
If you dig the likes of Twenty Grammes, Lickers and Holy Cow Creamery, check out the cosy Bloom Artisan in Yishun. On the menu are 12 enticing gelato flavours including Hojicha & Red Bean and alcohol-infused Whiskey Crancherry. 
Image credit: bloom artisan
They're priced $3.50-$4.20 for a single scoop and $6-$6.70 for a double. Top up $4 to have it on a bed of Brown Butter Sourdough Waffle. Who said sourdough only comes in the form of artisan bread?
Address: 645 Yishun Street 61, #01-322, Singapore 760645
Opening hours: Wed – Mon 11AM-10PM (Closed on Tuesdays)
Bloom Artisan's website
---
3. Sago House – rustic shophouse bar with weekly cocktail menu
---

Image credit: @justopenedsg
Fun fact: Sago House was built almost entirely by hand by the owners. In line with their motto "Don't Try", the rustic shophouse bar keeps things raw and no-frills with sustainably sourced decor that have been upcycled. The cocktails follow suit as well, with creative blends that focus more on flavour balance than glamorous presentation. 

Image credit: @justopenedsg
Each week, the 6 cocktail flavours on the menu rotate so each return visit will not be the same. Past punny concoctions include brandy-based Grape Expectation and Peaches Be Cray, made with vodka and peach shrub.
Head down to check out the latest flavours for yourselves, else they've also got a delivery menu with craft beer and homemade cocktails for a tipple at home.
Address: 40B Sago Street, Singapore 059029
Opening hours: Wed – Sun 6PM-10.30PM (Closed on Mon & Tue)
Telephone: 9699 4829
Sago House's website
---
4. Dolc Patisserie – dainty French-Spanish desserts 
---

Image credit: @doramingo813
Picturesque tarts and shortcakes of elaborate platings are what's in store at the new Dolc Patisserie, where French techniques and Spanish influences meet.   

Image credit: @doramingo813
Charlotte ($8.50) is a must-try, filled with layers of basil and sponge cake, strawberry jam and mascarpone. Pair it with a latte ($5) or earl grey tea ($5.50) for a bitter-sweet balance.
Address: 67 Kampong Bahru Road, #01-00, Singapore 169371
Opening hours: Mon – Sat 9AM-6PM | Sun 10AM-4PM
Dolc Patisserie's website
---
5. Wado Dining – steak and pasta at Hougang
---
Neighbourhoods often house hidden gems, and the latest of the sort is Hougang's Wado Dining, a cosy 12-seater venue where diners can now enjoy a 3-course Western-European meal priced from $23.

Left to right: Soft Shell Crab with Mentaiko,  Prawn Marinara
Image credit: @wadodining
Mains include Soft Shell Crab Pasta, which comes smothered with mentaiko and Grilled Beef cooked in truffle red wine sauce. Match it with a Crab Cake starter, one of the most popular options to date, and a Baked Chocolate Tart dessert that is served with vanilla ice cream and mixed berry compote.

Baked Chocolate Tart dessert
Image credit: @comeandfeed._.mi
To turn it into a 4-course meal, simply top up $4. Either way, you're looking at an affordable taste of fine dining that doesn't burn a 3 digit bill-sized hole in your wallet.
Address: 183 Jalan Pelikat #01-18, Promenade@Pelikat, Singapore 537643
Opening hours: Tue – Sun 11AM-10PM (Closed on Mon)
Wado Dining's website
---
6. Rilakkuma -The Relax Café – themed Kumoya cafe
---

Image credit: @kumoya_singapore
Those with a penchant for all things cutesy are no stranger to Kumoya in Bugis, host to many pop-up cafes from We Bear Bears to Sesame Street. The good news? They now have a second outlet, Rilakkuma – The Relax Café, right smack in Orchard Central. 
This time, each themed pop-up will be sticking around for a whole year at least, instead of the usual 6 months.

Chill Chill Matcha Lava Cake
Image credit: Kumoya
San-X characters are downright adorable and that's translated to equally cute food. Try something from their array of mains and desserts, with options like Rilakkuma Chill-Out Tendon Rice Set ($27.90) and Chill Chill Matcha Lava Cake ($20.90). 

Private dining room with tatami-style seats are available for reservations
Image credit: @kumoya_singapore
Address: 181 Orchard Road, #04-08, Orchard Central, Singapore 238896
Opening hours: 11AM-9.30PM, Daily
Rilakkuma -The Relax Café's website
---
7. Kizuna – charming cafe with croissants & tau sar piah at Potong Pasir
---

Image credit: @saltyaaron
Previously known as Shangri-La Confectionary and Delicatessen, Kizuna is a newly revamped version of the former turning an aged-looking bakery into a charming, cosy cafe with a Japanese-inspired interior. Here's the best part: customers can now dine in.

Croissant flavours include Egg Mayo, Ham & Cheese and Slipper Lobster Mayo
Image credit: @what.endave.eats
They were previously known for their Tau Sar Piah ($1.60), which, true to its roots can still be found at the cafe. But for those looking for something more filling, they also serve Mini Croissant Sandwiches (from $7.80 for 2) and cold brew (from $6), a great pairing suitable for your next weekend brunch hunt.
Address: 48 Potong Pasir Avenue 1, #01-37, Singapore 350148
Opening hours: Tue – Sun 9AM-6PM (Closed on Mon)
Telephone: 8921 3124
Kizuna's website
---
8. Wagyu Bites –  A4 Japanese Wagyu Burgers at Boat Quay
---

Image credit: @pictorialfood
Beefing up the food scene at Boat Quay is Wagyu Bites, which serves juicy and melt-in-your-mouth black A4 wagyu beef that has been sourced from Japan. Indulge in their mouth-watering Cheese Burger ($16) and Foie Gras Cheese Burger ($23.50), served in generous portions, sloppy and heaving with ingredients spilling out the side. 
For a full meal, top up $6 for a side of fries and drink.

Image credit: Wagyu Bites
Address: 78/79 Boat Quay, Singapore 049867
Opening hours: 6PM-9PM, Daily
Telephone: 6532 0365
Wagyu Bites' website
---
9. Bar Milano – cosy Italian bistro with rare fried pizza
---
If you haven't heard of Napoli-style fried pizza, you won't be the only one as it's pretty hard to find outside of southern Italy. Taking the crispiness of thin crusts to the next level, this style of pizza has the crust deep-fried instead.

Image credit: @barmilano_sg
Try one for yourself, now finally available in Singapore at the new Bar Milano on Keong Saik Road. Here, they come in the form of a 9" Napolitano ($18), aromatic Truffle Mushroom ($24), and Italian sausage-topped Mortadella ($20).

Image credit: @ivi5w
Address: 55 Keong Saik Road, #01-02, Singapore 089158
Opening hours: 10AM-12AM*, Daily
*Closed at 10.30PM during Phase 2
Bar Milano's website
---
10. Joy Luck Teahouse – famous HK egg tarts and butter buns
---
When you visit Hong Kong, there are a couple of things you can't leave without trying, and this includes Hoover Cake Shop's egg tarts and Kam Kee Café boh loh bao, or pineapple butter buns. 

Image credit: @fatblobsg
Much to our delight, Joy Luck Teahouse now brings these brands into ION Orchard.
Without a flight, we can now get the Egg Tarts ($2.30), which comes in puff pastry or cookie tart crust, filled with creamy custard. Many queue for the crumbly-crusted Bo Loh Bao as well, available with fillings like kaya ($2.50) and luncheon meat ($2.80).

Boh Loh Bao
Image credit: @eatbooksg
Address: 2 Orchard Turn, #B4-61, ION Orchard, Singapore 238801
Opening hours: 9AM-10PM, Daily
Joy Luck Teahouse's website
---
11. Aqua Gastronomy – dine in a bubble pod at S.E.A. Aquarium
---

Image credit: Resorts World Sentosa
Under the sea is where life is sweet, according to Sebastian from "The Little Mermaid", and you can best see for yourself how that is, from now till 31st October 2020. After closing hours, S.E.A. Aquarium is transformed into fine dining concept Aqua Gastronomy, complete with a whimsical flair of geometric bubble pods and glimmering ambient light.

Canadian scallop
Image credit: Resorts World Sentosa
Diners can look forward to a 4-course meal (from $98) while seated next to the aquarium's humongous tank, bubbling with marine life like manta rays and hammerhead sharks. There's really no way a date here wouldn't go swimmingly.
Read our article on S.E.A. Aquarium's Aqua Gastronomy.
Address: 8 Sentosa Gateway, Sentosa Island, Singapore 098269
Opening hours: Fri- Tue 7PM-9PM (Closed on Wed – Thu)
Aqua Gastronomy's website
---
12. Skirt and Dirt – $5.80 cheese skirt burgers at Tiong Bahru Market
---
Fancy burgers don't always have to come at a high price, as proven by the new Skirt and Dirt at Tiong Bahru Market. Have a go at their unique Cheese Skirt Burger ($5.80), the first of it's kind that we've seen in Singapore. 

Image credit: @skirtanddirt
Deviating from the usual, the cheese here comes in the form of a round griddled-crispy disk that sticks out at the middle of the burger, kind of like a UFO.

Image credit: @teoelisha
For a complete meal, top up just $2 for fries and soup.
Address: Tiong Bahru Market, 30 Seng Poh Road, #02-66, Singapore 168898
Opening hours: 11AM-7PM, Daily
Skirt and Dirt's website 
---
13. Hub & Spoke Cafe – glasshouse-like cafe in Changi Airport T2 
---

Image credit: Hub & Spoke Cafe
Changi Airport is best known for Jewel, with plenty of chow to satisfy – from Shake Shack to A&W. But as we flock to the star attraction, let's not forget the surrounding terminals, which now have a new reason for us to visit: Hub & Spoke Cafe. 

Rustic, Parisian-influenced interior.
Image credit: @hubandspokecafe
Located at Terminal 2, the airy, glasshouse-like establishment is not what you'd typically imagine of when you think "airport food". It has an open green lawn out the side and large floor-to-ceiling windows to let plenty of natural light in. 

Image credit: @hubandspokecafe
Pick a window seat for the illusion of being outdoors, while biting into their delectable grub which ranges from comforting local classics like laksa ($5.50) to affordable bunch fare priced from $6.80 for Eggs On Toast.
Address: 60 Airport Boulevard, 01-T2S-02, Kampong Changi, S819643
Opening hours: Mon – Thu 7.30AM-8PM | Fri – Sun 7.30AM-9.30PM
Hub & Spoke Cafe's website
---
14. The Social Kitchen – Orchard Road cafe that helps the underprivileged
---
The next time you're in town, visit The Social Kitchen, a cafe with a wholesome backstory.   

Image credit: @thesocialkitchen_sg
They started out to help the underprivileged by providing local F&B businesses with rental spaces and hiring from disadvantaged communities. Just last month, they launched their first cafe at YMCA that serves Fish and Chips ($11.80) and chocolate and carrot cakes (from $4.50) – along with a side of good ol' community spirit.

Image credit: @thesocialkitchen_sg
Address: 1 Orchard Road, YMCA, Level 4, Singapore 238824
Opening hours: Varies – call the cafe to confirm before heading down
Telephone: 6586 2270
The Social Kitchen's website
---
15. Hang Heung – famous HK wife cafes
---

Image credit: Hang Heung
If withstanding the test of time is any indicator of how good a food is, Hong Kong's Hang Heung takes the cake, having been around for 100 years. Founded in Yuen Long, this Chinese pastry shop has won the hearts of both locals and Singaporeans alike – I remember lugging 5 boxes of this up the plane during my last HK trip.

Image credit: Hang Heung SG
They've recently opened a store in ION Orchard, the first overseas venture of the brand. On the menu are their flaky Wife Cakes ($2.80 each, $15 for a set of 6), Red Bean Paste Cake ($2.50), Mini Egg Yolk Cake ($2.50), and Handmade Egg Rolls ($25.80 for a box).  
While technically not a restaurant or cafe since there are no seats available, it's still too good an addition to our food scene for anyone to miss out on. Go early as there's bound to be a queue!
Address: 2 Orchard Turn, #B4-33 ION Orchard, Singapore 238801
Opening hours: 11AM-9PM, Daily
Hang Heung's website
---
16. Ahtti – crispy K-fried chicken in Jurong East
---
Fried chicken is like money – you can never have enough. And this month, we welcome K-restaurant Ahitti to Vision Exchange, a food hub that's a 10-minute walk away from Jurong East MRT. 

Chilli Padi flavoured fried chicken
Image credit: @shanmaine
Since they opened their doors, Ahitti has made a name for itself with it's Chilli Padi Fried Chicken (from $19), with a satisfyingly crispy skin that gives ASMR mukbang a run for its money. Classic flavours are also available, including Original (from $18), sweet and spicy Yangnyeom (from $19) and soy Ganjang (from $19). 

Image credit: Yellow Sing
Address: Vision Exchange, 2 Venture Drive, #02-43, Singapore 608526
Opening hours: Mon – Sat 12PM-10.30PM (Closed on Sun)
Ahtti's website
---
17. Capital Kitchen – pop-up restaurant in Zouk
---

Image credit: Zouk
Zouk = party on the dance floor on a regular day. But during this period, it's more of a party of the taste buds instead. With the closure of clubs during Phase 2, Zouk has transformed Capital's dance floor into a pop-up restaurant with tantalising Asian and Western dishes, along with – you guessed it – cocktails.

Image credit: @xuannomnom
From their RedTail bar comes signature items like Battered Fish and Chips ($27) served with truffle mayo, and roasted duck-based Royal Broth Congee ($15).
But there are also new items to check out, including the 5-pax Feasting Platter ($118) which comes with mala chicken skin, squid and truffle fries. It's the perfect sharing plate to go with cocktails like lychee and elderflower-based Martell Flychee ($18/glass) and whisky-based Milo Gao ($68/500ML bottle).
P.S. Ask them about their secret Five Guys special menu!
Address: 3C River Valley Road, Clarke Quay, #02-06, The Cannery, Singapore 179022
Opening hours: Wed – Sat 5PM-11PM (Closed from Sun – Tue)
Telephone: 9006 8793
Capital Kitchen's website
---
18. Gerill Bab – Korean grilled meat rice bowls from $6.80
---
A food kiosk much like Wok Hey, Gerill Bap is a new kid in the block at AMK Hub, where Northies can find a wallet-friendly Korean takeaway meal. Enjoy meat sizzled on a griddle fresh before serving. Their Chicken rice bowls are priced from $6.80, topped with kimchi, seaweed, cucumber strips and a gooey egg.
Other options available include Beef ($7.80) and Garlic Butter Prawn ($8.80).
Address: 53 Ang Mo Kio Ave 3 #B2-19, Ang Mo Kio Hub, Singapore 569933
Opening hours: 11AM-9PM, Daily
Gerill Bab's website
---
19. Kyushu Pancake – fluffy Japanese pancakes at Holland V
---

Countryside-like interior
Image credit: @xia0yi
It's hard to say no to a fluffy pancake stack – they just keep pulling us back for more. So we're ever so glad that the bustling food streets of Holland Village is now the new home to Kyushu Pancake – previously located at Novena Regency.

Image credit: @munchies_on_my_napkin
Originating from Japan, this cafe serves pancakes made with premium ingredients such as finely-selected grains harvested exclusively from Kyushu. Buttermilk powder, another key ingredient, is also sourced from the same region, specifically to deliver that authentically rich taste and fluffy texture.

Image credit: @cafehoppingkids
Experience the pancakes best with their sweet Berry-licious Pancake ($16.90) or savoury Egg Benedict ($18.90). Other desserts like thick toasts and buttery waffles are also available if you're looking for a variety to share with friends.
Address: 25 Lorong Liput, Singapore 277735
Opening hours: 11AM-9PM, Daily
Kyushu Pancake's website
---
20. LR Boulangerie – French pastries and adorable fanciers 
---

Image credit: @iris.nihao
Serving fresh French bread and pastries along River Valley is the new LR Boulangerie, a patisserie cafe with a small seating area where you can snack on your baked treats immediately after purchase.
Image adapted from: @iris.nihao
There are baguettes, croissants and croques. But for those just feeling peckish, a petite option on the menu is the immaculate teddy bear and bunny-shaped financiers ($3), or mini French almond cakes, which are almost too precious to bite into.
Address: 491 River Valley Road, Valley Point, #01-02, Singapore 248371
Opening hours: 9AM-6PM, Daily
LR Boulangerie's website
---
New cafes and restaurants to try in Singapore
---
It's heartening to see new cafes and restaurants opening as we slowly recover from the pandemic. Economy-wise it's fantastic, but even for ordinary folks like us it's also a huge joy to be able dine in, once again and I for one, can't wait for all the new additions to come.
Read about previous month's new eateries below: 
---
Cover image adapted from:@hubandspokecafe, @hubandspokecafe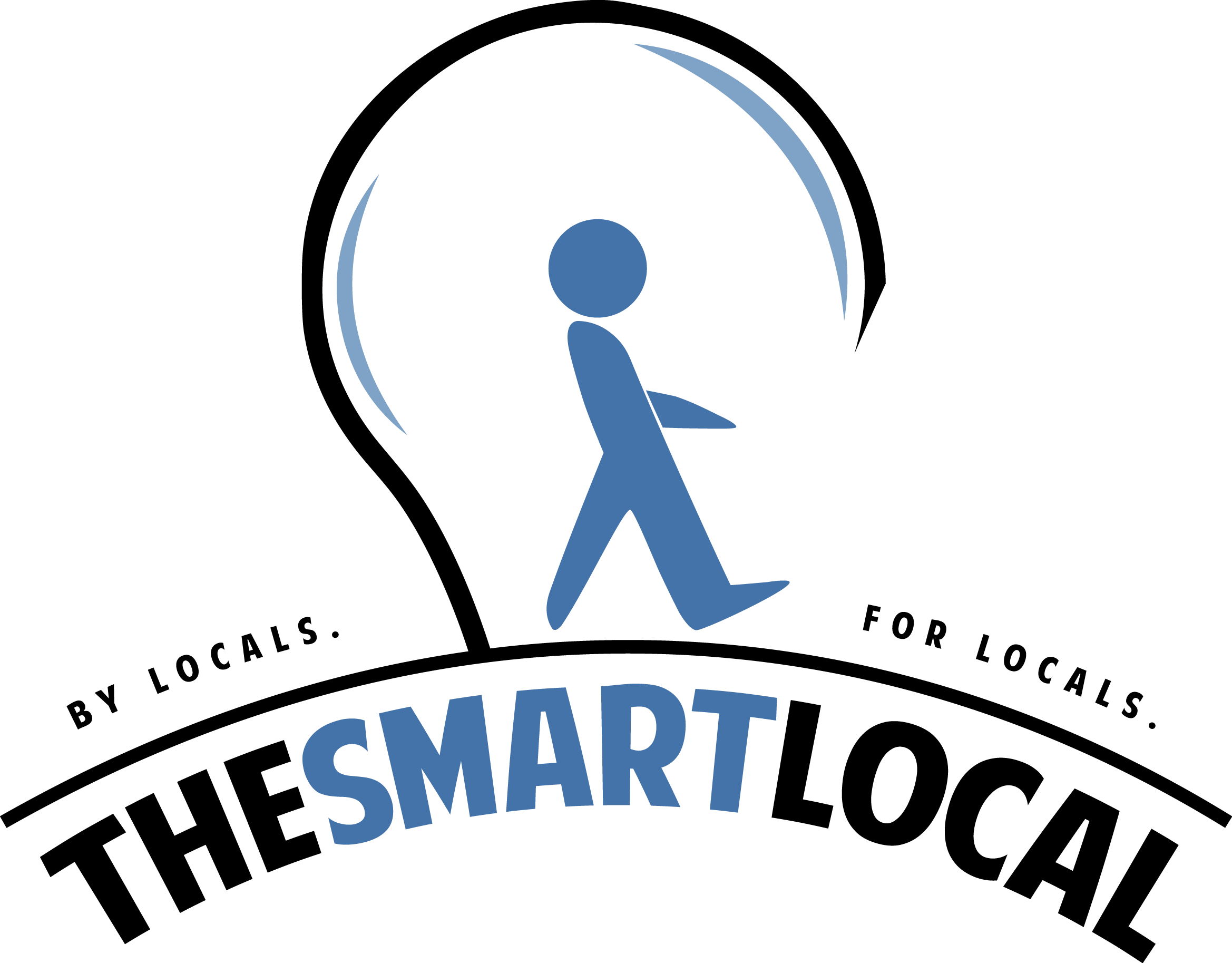 Drop us your email so you won't miss the latest news.