Things to do in September 2020 in Singapore
---
September marks another step toward normalcy during these times. We can now look forward to small-scale live music performances and even possibly travel to New Zealand and Brunei soon. 
Along with the good news is a slew of festivities and events, such as Mid-Autumn light displays, an exclusive sunset cruise with views of Singapore's skyline and entertaining online activities. To line your calendar up with exciting things to do, here's a rundown of 16 things to do in September 2020. 
---
1. Catch Mid-Autumn light displays at Gardens by the Bay
---
Image credit: @gardensbythebay
Most Singaporeans would be familiar with the sights of Gardens by the Bay, but since we're in September, stay a little later to view the Mid-Autumn Festival light-up for extra Insta-worthiness. This year, they are featuring over 2,000 hand-painted lanterns at their outdoor grounds – perfect for a romantic date.
Pocket Gardens Surprise
Image credit: Gardens By The Bay
Additionally, you'll be greeted with a Pocket Garden surprise in the Flower Dome when you visit from now till 27th September 2020. These mini garden displays will be scattered around the area, featuring a medieval French potager garden and Patio Garden that's filled with container plants – ideal inspiration for those who've just started their own home gardens.
Mid-Autumn Festival light-up
Date: 18th September 2020 – 4th October 2020
Time: 7PM-10PM, Daily
Patio Gardens display
Date: Now till 27th September 2020
Time: 9AM-8PM, Daily
Venue: Flower Dome at Gardens by the bay
Find out more about events at Gardens by the Bay
---
2. Visit Canopy Park at Jewel Changi Airport for free
---
September is now the best time to visit Jewel Changi Airport, as you can now get free entry for 2 to Canopy Park with a same-day receipt. Best yet, no minimum spend is required. With a myriad of attractions from Discovery Slides to Topiary Walk, the park is bound to offer a fun adventure for adults and kiddos alike.
You can also access more attractions such as the Sky Nets ($11, U.P. $22), Mirror Maze ($7.50, U.P. $15) and Canopy Bridge ($3.60, U.P. $7.20), all at 50% off the original prices with the same receipt. 
Canopy Park, Jewel Changi Airport
Address: 78 Airport Blvd, Singapore 819666
Opening hours: Mon – Thu 10AM-10PM | Fri, Sun and PH 10AM-11PM
Date: Now till 30th September 2020
Find out more about Canopy Park at Jewel Changi Airport
---
3. Enjoy local fare at CÉ LA VI Sky High Hawker II
---
Image credit: @celavisingapore
Hawker delights are usually enjoyed in the heartlands, but you can now do so on the 57th level of MBS at CÉ LA VI while enjoying a panoramic view of Singapore. At Sky High Hawker 2020, look forward to an all-women lineup of Singaporean chefs and hawkers, such as Janice Wong from 2am:dessertbar. 
You can also expect local favourites such as bak chor mee and kueh lapis to make an appearance. Entry is free when you make a reservation, and food and beverage will be separately charged. 
CÉ LA VI 
Date: 5th – 6th September 2020
Time: 12PM-10PM
Venue: Level 57, Marina Bay Sands Skypark, Hotel Tower 3
Telephone: 6508 2188
Book your reservation to Sky High Hawker 2020
---
4. Finally catch Disney's Mulan in cinemas
---
Image credit: Forbes
The buzz about Disney's Mulan has been going on for almost a year. After multiple delays, the wait is finally over – the childhood classic will be available in cinemas from 4th September 2020. It's time to snag some popcorn and tickets for some socially-distanced viewing.
Check out our article on the other movies to look forward to in 2020
---
5. Dine on a sunset cruise to pretend you're on holiday
---
Image credit: FOMO
Pretend you're on holiday by going on a 2.5 hour sunset cruise while seeing  Singapore's skyline from a different perspective on 26th September 2020. After being sold out on its first session in August, FOMO x Sunset Cruise is going for a second run this month for $110/pax. 
You'll be entitled to a free welcome glass of prosecco and a 4-course dinner, which previously included tacos, pasta, fish and the Impossible burger. 
Do note that you are required to sign up with a minimum group of 3, and a maximum of 5. 
FOMO x Sunset Cruise
Date: 19th September 2020
Time: 6.15PM-9.45PM
Venue: Marina South Pier
Price: $110/pax
Email FOMO x Sunset Cruise for a reservation
---
6. Join the Ground Zero Run virtual fundraiser
---
You can participate with a 5KG weighted "relief pack" that simulates a bag of rice
Image credit: Runner kao
With achievable distances of 5KM and 10KM, you don't have to be a hardcore marathoner to take part in the Ground Zero Run virtual fundraiser. It's organised by Mercy Relief to benefit those in disaster-stricken areas, and you can complete your set distances anywhere – be it on the treadmill, in your neighbourhood or along the Singapore River.
Once you've signed up, challenge 5 friends to join you or to donate to the cause. To encourage contributions and raise awareness, clock your distance on a treadmill or GPS-based app and post it on social media with the hashtag #runforhumanity. If you're able, take on a 5KG weight for a tougher challenge.
You can even turn it into a family event involving kids between 3-12 years old – they'd only need to complete a 1KM dash.
Ground Zero Run
Date: 6th – 27th September 2020
Price: $10 – $30
Register for the Ground Zero Run
---
7. Dine underwater in a bubble pod at S.E.A. Aquarium
---

Image credit: Resorts World Sentosa
You can now take fine dining to a new level at S.E.A. Aquarium's new Aqua Gastronomy experience. Dine underwater in a private pod with majestic ocean creatures swimming around you. 
Apart from a delectable 4 course Chinese-fusion dinner (from $98) that includes Canadian scallops and Norwegian wild-caught lobster, the pod features multicoloured lighting and a matching sound playlist for a multisensory dining experience. 
This culinary concept will only be available for a limited time from now till 31st October. Resorts World Sentosa members can make your booking any time from now, while non-members can do so from 4th September onwards.
Aqua Gastronomy
Address: 8 Sentosa Gateway, Sentosa Island, Singapore 098269
Opening hours: Fri – Tue 7PM-9PM (Closed on Wed – Thu)
Price: $98++ for RWS members, $118++ for non-members
Make a reservation at Aqua Gastronomy
---
8. Conquer 60KM/hour ziplines at Mega Adventure Park
---
For thrill-seekers, head to Sentosa and zoom down from a 75M tower on the MegaZip at Mega Adventure Park. If you can quell the adrenaline rush, take the time to soak in the sweeping, panoramic views all around.
It's part of the SingapoRediscover promos, so you'll not only enjoy discounted tickets ($55/adult, U.P. $62/adult), you'll also get a free ticket for every 3 purchased – that's $41/adult if you come in a group of 4. In addition, you'll get a $10 voucher with each ticket purchased that can be used at AJ Hackett or Trapizza at Shangri-La. This promo is valid till 31st December 2020. 
Mega Adventure
Address: 10A Siloso Beach Walk, Singapore 099008
Opening hours: Sat – Sun 11AM-7PM | Mon – Fri 1PM-7PM
Telephone: 6480 7199
Mega Adventure website

---
9. 'Work from hotel' for a change of WFH scenery
---
Image credit: Sofitel 
After months of working from home, you can now do it with a twist at a fancy hotel for a change of environment. Hotels like Sofitel, Marriott and Lyf Funan are offering 'work from hotel' packages, where you can book their luxurious rooms to zhng your work experience for up to 12 hours. 
---
Sofitel Singapore City Centre
---
Sofitel's work from hotel package ($190++, limited to 1 pax) allows you to choose any 8-hour time slot between 7AM-7PM. You'll be able to enjoy either their Luxury Room or Prestige suite, which comes with a dedicated work area. Apart from a complimentary mini bar, coffee and tea, you'll also have access to all of the hotel's facilities such as the gym and pool. 
Address: 9 Wallich Street, Singapore 078885
Telephone: 64285000
Sofitel website
---
Marriott Tang Plaza
---
Marriott is offering a Work in Style. Stay Connected package from 1st September 2020, and for $120++, you'll be able to enjoy their rooms from 7AM-7PM. You can also use their hotel facilities such as the swimming pool and gym if you make an appointment. Do note that this package is limited to 1 pax.
To make a reservation, you can call them directly with the number below or email Marriott Tang Plaza.
Address: 320 Orchard Rd, Singapore 238865
Telephone: 6831 4785
Marriott Tang Plaza website
---
Lyf Funan
---
Lyf Funan presents a cheaper option, with their work from hotel packages starting from $82.39 per person from 9AM-7PM. They also have options for you to work in a bigger group – $176.55 for a room for 3 pax and $294.25 for a room for 4 pax.
Address: 67 Hill Street, Funan Mall, Level 4, Singapore 179370
Telephone: 6831 4785
Lyf Funan website
---
10. Discover hidden sides of Faber Peak
---
You can now take a guided tour at Mt Faber, which brings you through the copper mural walls, mini Merlion, and even give you an exclusive showcase on how the Singapore Cable Car operates. This tour will be inclusive of a cable car ride and gives you 10% off dining at Arbora Restaurant.
Also check out these other unique tours in Singapore to discover more hidden sides of the country. 
Gai Gai Tour
Address: 109 Mount Faber Rd, Singapore 099203
Tour timings: Sat – Sun 10AM-12PM | 2PM-4PM (Closed weekdays)
Price: $20/adult, $15/child
---
11. Enjoy 30% off a "winter" getaway at Snow City
---
Image credit: Snow City
"I love the humid weather!" – said no Singaporean ever. While this is the time of the year when temperatures are dropping around the world, we're still stuck in our all-year summer heat. For a pseudo winter getaway, Snow City is slashing 30% off their tickets for all Singaporeans ($10.50/adult, U.P. $15/adult) from now till 30 September 2020. 
Head there to enjoy -5°C temperatures, slide down a 60M slope unlimited times and chill in igloos for a fun day out with family and friends.
Snow City
Address: 21 Jurong Town Hall Road, Singapore 609433
Opening hours: Wed – Sun 10AM-1PM*, 2PM-5PM (Closed on Mon & Tue)
*Closed from 1PM – 2PM for cleaning and sanitising
Telephone: 6560 2306
Snow City website
---
12. Go on a food tour with Deliveroo
---
Image credit: Eventbrite
For foodies and curious-minded ones, Deliveroo is organising 2 foodie walking tours that bring you to food tasting sessions and hands-on learning experiences. 
The Healthy Food Crawl will take you to Haakon, Poke Theory and Shake Farm, where you will get to learn how to make your own healthy burgers and poke bowls – and of course enjoy them at the end.
The Teatime Delights Tour features delectable pastries, coffee and wine. Starting from croissant-making at Tiong Bahru bakery, you'll then learn the ins and outs of latte art at Forty Hands, before ending the day with a wine-tasting session at The Butcher's Wife. 
Deliveroo Food Tours
Date: 12th-13th September 2020
Price: $20
Get your tickets for Deliveroo's food tours
---
– Online activities – 
---
13. ASEAN Music Showcase Festival online edition
---
Image credit: Esplanade
This month, the annual ASEAN Music Showcase Festival is taking place online. The 2-day event will feature 20 artists from around Southeast Asia, including Singapore's very own Linying and Marian Carmel. Simply tune in to their Facebook Live or Youtube Live on 19th-20th September 2020 to catch these regional acts. 
ASEAN Music Showcase Festival
Date: 19th-20th September 2020
ASEAN Music Showcase Festival website
---
14. Enjoy traditional Asian music with Esplanade
---
Image credit: Esplanade
Esplanade's annual Crossing Borders: From Around Asia will also be going online from 8PM-8:30PM on 1st-3rd September 2020. This event will be celebrating traditional music from Malay and Japanese folk cultures.
Fret not if you've missed the live shows, as the performance recordings will be available on the same platforms till 7th October 2020. You can check the lineup of Crossing Borders performances and enjoy them in the comfort of your home on Esplanade's Facebook page.
Crossing Borders: From Around Asia
Date: 1st-3rd September 2020
Time: 8PM-8.30PM
Esplanade website
---
15. Attend the first ever digital Hungry Ghost Festival
---
Image credit: Zhong Yuan Festival Online
The ongoing Hungry Ghost Festival, or Zhong Yuan Festival is usually bustling with getai performances and auction dinners. While these won't be happening physically due to COVID-19, it's going virtual.
Apart from interactive content that'll educate you on rituals and traditions, you can also look forward to live streamed getai performances. Head over to their website to learn more about the different kinds of kim zua and deities as we celebrate this festival.
---
16. Explore cocktail-making & dance with Asian Civilisations Museum
---

Image credit: Asians Civilisations Museum
Asian Civilisations Museum (ACM) has in store a slew of virtual activities in September such as Happy Hour at ACM, a digital series that brings you through cocktail-making, dance and design journeys. 
For those with kids aged 5-10 years old who are looking for a stay-home activity, you can make paper dolls with them with ACM's free online templates and tutorials too. 
Happy Hour at ACM
Date: 18th and 25th September 2020
Time: From 6PM
Venue: ACM's Instagram page
Saturdays@ACM
Date: Now till 25th September 2020
Time: All day
ACM Website
---
Things to do in Singapore in September 2020
---
Whether it's playing tourist in Singapore, snagging good deals or simply staying at home with online activities, there are a host of events to keep us entertained in September. As we enjoy the relaxed Phase 2 rules, let's still keep in mind safe distancing measures and personal hygiene to keep up with the good fight.
Other things to do this September:
---
Cover image adapted from: FOMO, Resorts World Sentosa, @gardensbythebay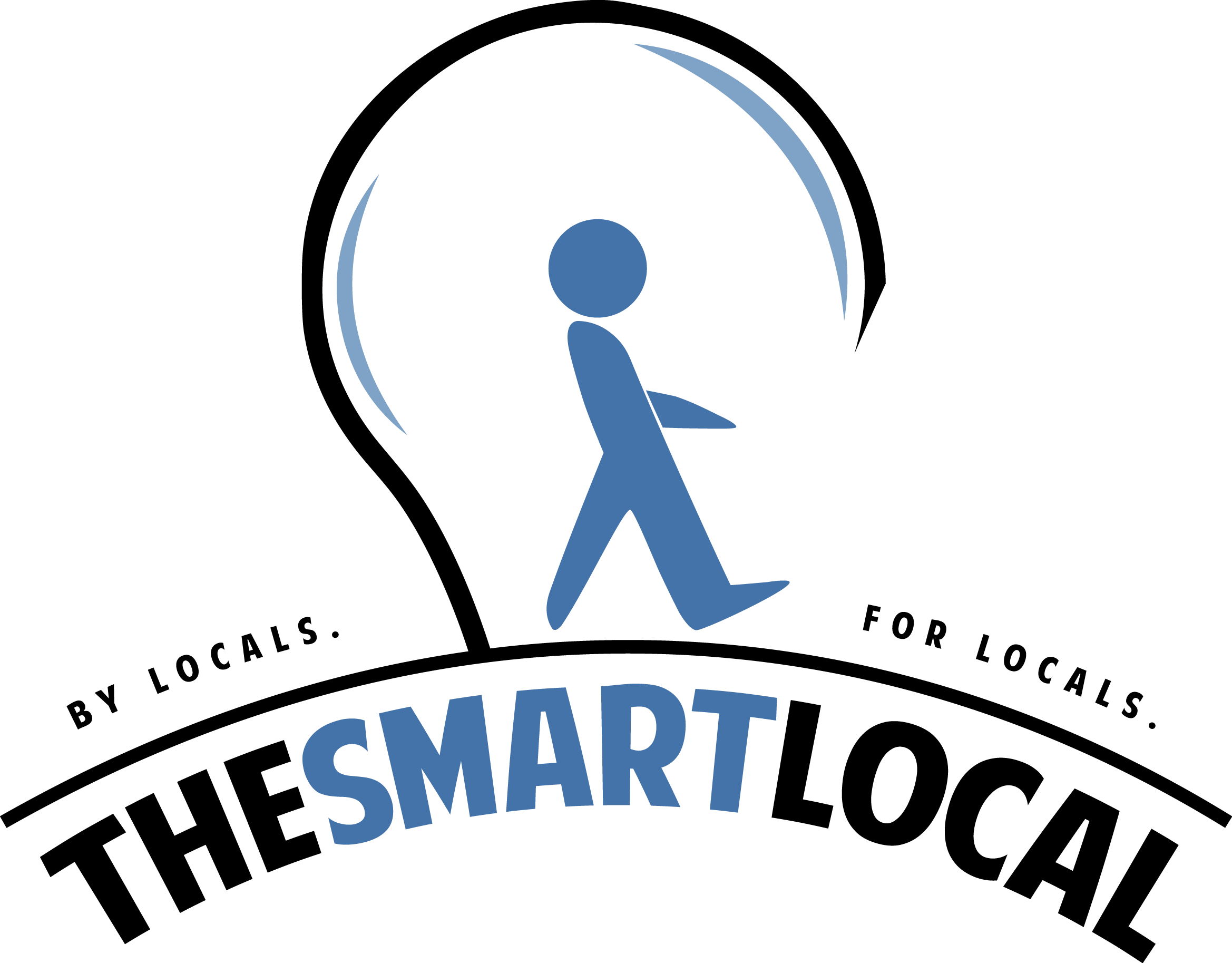 Drop us your email so you won't miss the latest news.