New movies in 2020
---
We've already been treated to new movies in 2020 like Birds Of Prey and Sonic The Hedgehog, but the year also delivered what could've been a dystopian horror movie plot turned real-life: COVID-19. For months, we were abruptly disallowed to go out as much as cinemas weren't approved to open – even resulting in mouldy seats overseas. 
But life as we knew it is back, sorta. Movie buffs can now rejoice and get ready the popcorn, since cinemas in Singapore have reopened as of 13th July. Mark your calendars for these upcoming films you've been holding your breath for and their new release dates* – from Marvel flicks to horror movie sequels.
Note: Before you rush back into movie dates, make sure to adhere strictly to the new rules. These include sanitising your hands upon entry, alternate seating left empty in between groups, donning masks unless consuming F&B, and a cap of 50 pax per screening.
*All release dates listed are accurate and were confirmed by the respective studios at time of publishing.
Read other movie-related articles here:
---
– Out Now – 
---
1. Train To Busan Presents: Peninsula
---
Image credit: Slashfilm
It seems only fitting to make your return to the cinemas with a film about the end of the world, except this time it's caused by flesh-eating zombies. Part spin-off, part sequel, Peninsula is a follow-up to 2016's surprise Korean hit Train To Busan that has been highly anticipated since then.
Featuring all-new characters, the story is set 4 years after the events of the first film. If you love The Walking Dead and Netflix's Kingdom, this one will be right up your alley.
Video credit: IGN 
---
– August – 
---
2. Tenet 
---
Image credit: Variety
Every few years, director Christopher Nolan reminds us of his genius with mind-bending films that leave us walking out the theatre in utter disbelief with head-scratching theories. He did it a decade ago with Inception and in 2014 with Interstellar, and he's bound to do it again this year with Tenet.
What does the title word mean exactly? Your guess is as good as ours for now. But Robert Pattinson and John David Washington star in this high-adrenaline spy thriller and if the action-packed trailer is anything to go by, it will leave you at the edge of your reacquainted cinema seat. 
Video credit: Warner Bros. Pictures
New Singapore release date: 13th August 2020
---
3. Disney's Mulan
---
Image credit: Forbes
Hit with multiple delays already, Disney's Mulan is likely to finally see the light of day this August. It's the first Disney live-action remake to get released this year, and the retelling of the classic tale will make for an ideal, upcoming family day out. 
Those expecting an exact replication of the 1998 animated film will be sorely disappointed though. The new remake omits characters like fan favourites Mushu and Captain Li Shang for an altered storyline – which has been met with mixed reactions from critics and fans alike. Time will only tell if the new changes will make for a film worthy of the original. 
Video credit: Walt Disney Pictures
New Singapore release date: 20th August 2020
---
4. Antebellum
---
Image credit: Variety
Nothing makes for a good movie date quite like a horror flick, and Antebellum will be one to catch when it opens in theatres in late August.
From the same producer that gave us clever yet eerily terrifying hits like Get Out and Us from the past 2 years, comes yet another film that explores themes of race and social class. Bring along a jacket for this one – you might be watching it with your eyes half-shielded.
Video credit: FilmSelect Trailer
New Singapore release date: 20th August 2020
---
5. The New Mutants
---

Image credit: Cinema Blend
It's hard to imagine that it has been 20 years since the first X-Men movie with Hugh Jackman, Patrick Stewart and Halle Berry. Although admittedly, the franchise lost its steam over the course of each installment. But our beloved mutants will never go out of style, and they're making a comeback with a new story and fresh cast of characters in the spin-off titled, well, The New Mutants. 
Originally planned to be released in 2018, the film takes on more of a "horror" genre instead of the usual action-drama, so you might want to leave the kids at home. 
Video credit: 20th Century Studios
New Singapore release date: 27th August 2020
---
– September –
---
6. A Quiet Place: Part II
---
Image credit: Indiewire
Those that joked that it would've been a good time to catch A Quiet Place Part II back in March just as it was slated for release since cinemas would've been… a quiet place, would've taken back their words if they only knew the many real-life adjustments that were to transpire over the following months.
You can finally express your excitement for this horror movie sequel out loud since it's finally premiering in September. Just remember to follow the characters' lead of keeping silent during the actual movie, lest you face monsters of your own aka angry fellow patrons.
Video credit: Paramount Pictures
New Singapore release date: 3rd September 2020
---
7. The Conjuring 3
---

Image credit: Cinema Blend
If this year hasn't been scary enough, The Conjuring 3 might be enough to change your mind. The third movie of The Conjuring franchise sees the husband-wife duo of Ed and Lorraine Warren back to investigate spooky situations and battle even more demons. 
No idea yet if everyone's favourite possessed rag doll Annabelle will make an appearance in this installment since an official trailer has yet to be released. The only thing known so far is that it will be based on the real-life case of the Arne Cheyenne Johnson murder. 
New Singapore release date: 10th September 2020
---
– October –
---
8. Wonder Woman 1984
---
Image credit: Tech Rada
Lassoing her way back into cinemas after an initial June 2020 release date is the queen of DC comics herself: Wonder Woman. Gal Gadot returns as the Amazon heroine in this sequel set in 1984, where she faces off against her new nemesis Cheetah – played by Saturday Night Live alumni Kristen Wiig.
It has been rather dry in the department of superhero films all year so far, so we bet this blockbuster will definitely draw the crowds back to the cinemas in both shopping districts and heartlands alike. 
Video credit: Warner Bros. Pictures
New Singapore release date: 1st October 2020
---
9. Candyman
---
Image credit: Variety
With Halloween parties not likely possible in the near future, we'll likely have to look at other ways to celebrate the occasion. Here's an idea: catch Candyman in cinemas – a modern, Jordan Peele-helmed take on the classic slasher film of the same name from 1992. Heck, Candyman might even inspire some last-minute Halloween costume ideas. 
I recently watched that very film at home and had to look away at times during the intense, nail-biting scenes, so as a horror movie fanatic, I can't wait to see what surprises are in store for the 2020 version.
Video credit: Universal Pictures
New Singapore release date: 15th October 2020
---
10. Black Widow
---
Image credit: Den of Geek
Ahh, finally! A Marvel film on the list! It has been a whole year since we saw a Marvel superhero on the big screen with Spider-Man: Far From Home, so imagine the patience us fans have to endure until we can flock to cinemas for the long overdue release of Black Widow. 
The origin story will focus on 1 of the 5 original Avengers, Natasha Ramanoff (Scarlett Johansson), and also introduce new characters like Yelena Belova (Florence Pugh) and Red Guardian (David Harbour). Here's hoping we'll love this 3000.
Video credit: Marvel Entertainment
New Singapore release date: 29th October 2020
---
– November –
---
11. No Time To Die
---
Image credit: Variety
The 25th film in the James Bond franchise was so close to being released earlier this year, that the theme song by Billie Eilish was released and even topped the charts in the UK. But April failed to see the film's release and fans will have to wait just a few more months before they can witness Daniel Craig in action as the iconic titular character yet again.
Particularly interesting will be Rami Malek's role as the main antagonist of the film, Safin, where he'll be able to flex his acting prowess after winning Best Actor at both the Oscars and Golden Globes last year.
Video credit: James Bond 007
New Singapore release date:12th November 2020
---
12. Pixar's Soul
---
Image credit: CNBC
If you loved Inside Out, you'll fall equally hard for Pixar's Soul. While the former centered around the spectrum of "feelings", this animation will instead focus on human personalities and traits – so expect a life lesson or two, and maybe even some tears by the time the credits roll. 
Video credit: IGN
New Singapore release date: 19th November 2020
---
New movies in 2020 showing in Singapore
---
Watching new movies in 2020 will feel different with safety measures and smaller groups
It has been a while since we've all enjoyed the cinematic experience – be it with our BFF clique or for a date. But if we all do our part and follow the new steps imposed for a clean and safe environment, we'll get to enjoy all the new movies in 2020 without a hitch.
From horror movies like Candyman that will have us clutching our friends' arms in fear, to Marvel and DC superhero flicks for the whole family, there are still plenty to look forward to on the big screens this year. 
For stay-in days, read up on what you can binge-watch at home:
---
Cover image adapted from: Disney, Wonder Woman, Next Alerts, Techradar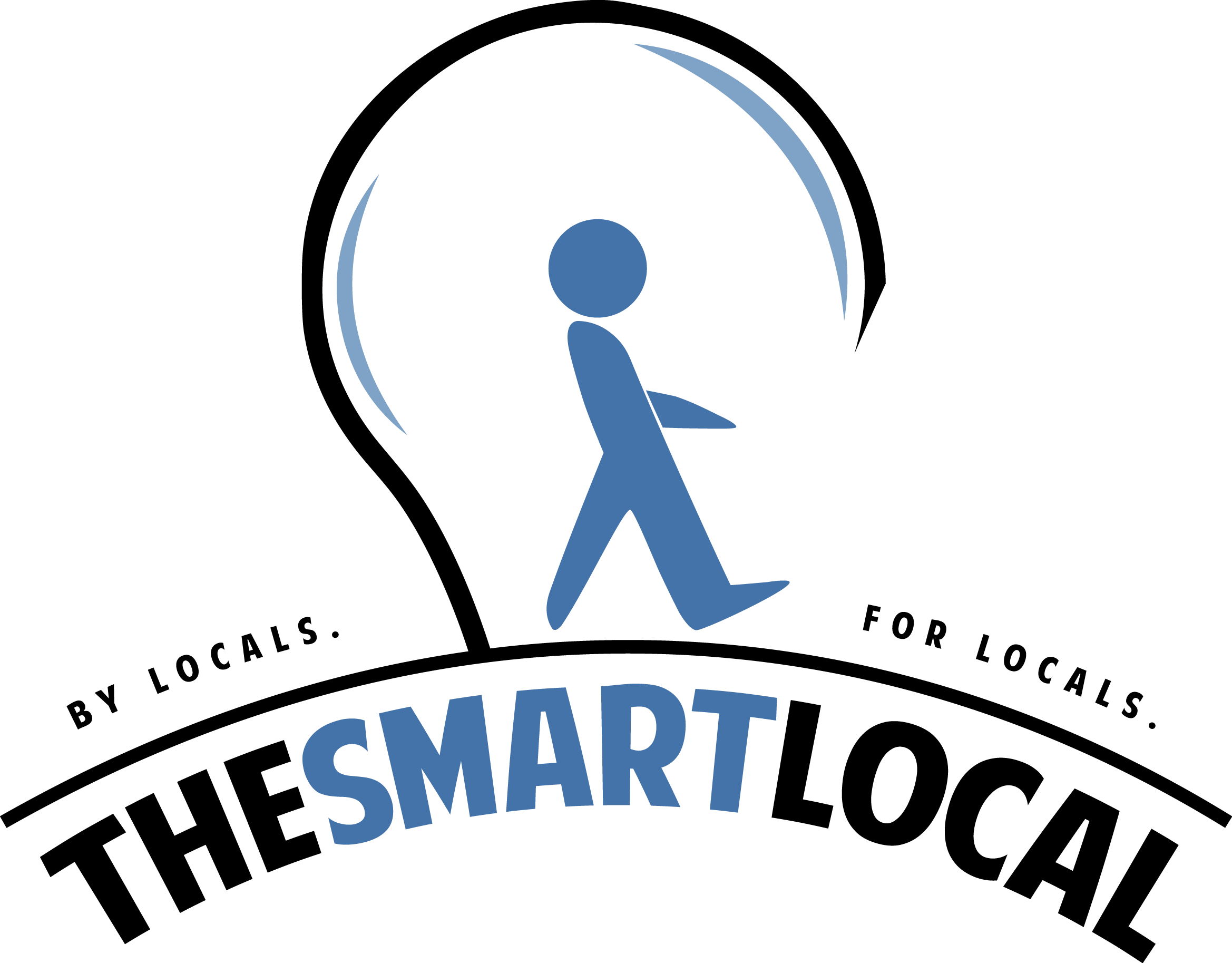 Drop us your email so you won't miss the latest news.