New restaurants in Singapore
---
New restaurants in April 2020
Image adapted from: @matildalim and @mancernecro
COVID-19 might've thrown a wrench in our plans, but new restaurants are still popping up in Singapore. Granted, with "social distancing" as a way of life, we're now way more cautious about hanging out in large groups – but we can still support our local F&B joints. From a Final Fantasy pop-up cafe to Irvins' salted egg rice bowls, here's what we'll be eating in April: 
While bars and other entertainment venues are to stay closed till 30th April 2020, the new bars included in this list have restaurant licenses and are permitted to stay open. 
For more on what to eat in Singapore, you can check out:

---
1. The Twisted Trio – watermelon rose cake in Toa Payoh
---
Image credit: @thetwistedtriosg
The true OG of watermelon rose cakes started with Sydney's Black Star Pastry, but The Twisted Trio's rendition is one that's equally delish. With watermelon slices tucked in between layers of light cream, it's subtly sweet but not overwhelming so – a refreshing dessert that won't put you on the fast track for diabetes. 
Image credit: @thetwistedtriosg
As a heartland cafe in the midst of Toa Payoh's HDB blocks, it serves up unpretentious bakes: Dark & Milk Choc Brownie ($4), Matcha Pound Cake ($12), and Banana Muffins ($2.50). 
Image credit: Jessica Lai
They do decent brews too, using beans from local roaster Brawn & Brains Coffee. 
Address: 85C Lorong 4 Toa Payoh, #01-384, Singapore 313085
Opening hours: 10.30AM-6.30PM, Daily

Website
---
2. Final Fantasy VII Pop-Up Cafe – themed desserts & drinks
---
Most 90s kids would've played Final Fantasy VII at some point in their childhood. If you're familiar with characters like Cloud Strife and Tifa Lockhart, you'll be more than excited for this Final Fantasy VII Pop-Up Cafe. 
A Set Meal ($28.90) includes a Moogle Dessert, a sweet mousse cake with fresh fruits on the side. You also have a choice of themed drinks: Cloud, Aerith, and Turks – one even comes topped with a Buster Sword. Each order comes with a dining mat and 2 character coasters for you to bring home.  
Now, it's only open till 20 April 2020 at Orchard's Watanabe Coffee – hardcore fans, free up your schedules. 
Address: 350 Orchard Road, #01-00 Shaw House, Singapore 238868
Opening hours: 10AM-10PM, Daily
---
3. Canteen Bistro – $8 omurice
---
Tucked away in SMU's campus, hidden cafe Canteen Bistro is one for those in the know – many flock here just for their omurice. While simply a dish made from omelette and rice, when done right, it's 100% delicious. 
Image credit: @mancernecro
The most popular choice would be the Crispy Chicken Omurice, but you can also try their Meatball, Fish Fillet, or Mushroom Omurice. Choose if you want a Cream, Marinara, or Demi-Glace sauce. 
Beef stroganoff omurice with ribeye beef
Image credit: @canteenbistro_sg
With prices starting from an affordable $8, head down early because they occasionally sell out of omurice by late afternoon. But they do dole out other hearty dishes too, like Fish & Chips ($13) and Pulled Pork Burger ($16). 
Address: 80 Stamford Road, #B1-61 SMU School of Information Systems, Singapore 178902
Opening hours: Mon – Sat 11AM-3PM, 5PM-1AM (Closed on Sun)

Website 
---
4. Chun Fun How – Taiwanese fruit tea 
---
There's a never-ending list of BBT joints that've just opened their doors, but Taiwanese label Chun Fun How is one we're especially excited for. 


For one, their cups are attractive – superbly IG-worthy, with floral and woodland-themed prints. You'll be tempted to keep these even after you've sucked up the last pearl. But packaging aside, they also offer a unique lineup of drinks: their Sweet Potato Black Tea Latte with Pearls ($7.60) and Lychee Four Season with Aloe Vera ($6.60) are bestsellers in their home country. 
Other popular drinks to try include the Osmanthus Oolong Milk Tea ($5.80) and Winter Melon Lemonade with Pearls ($6).
Address: 8 Raffles Avenue, #02-13 The Esplanade Mall, Singapore 039802
Opening hours: 10.30AM-10.30PM, Daily
---
5. Black Marble – steakhouse in Holland Village
---
When feeling carnivorous, only a hearty slab of steak makes the cut – preferably seared to a pink medium rare. At Holland Village steakhouse Black Marble, their dry-aged beef is undeniably the star of the show. 
Image credit: @brandylovefood
For that reason alone, it's their 45 days dry-aged bone in ribeye ($85), you'll be gunning straight for. Even if the bone's left in, it's still a hefty 600G and comes with roasted whole garlic and heirloom cherry tomatoes on the side. 
Tip: share this – it's more than enough protein for those with a regular appetite. 
Nicely pink in the middle
Image credit: @morepestoplease
Other dishes that caught our eye are their Pan-seared Foie Gras ($24) which comes with a drizzle of port wine and blueberry compote, and their Baked Brie Cheese ($16), an entire cheese wheel with an oozy centre. 
Address: 118 Holland Avenue, #02-01 Raffles Holland V Mall, Singapore 278997
Opening hours: 11AM-10PM, Daily
Telephone: 9641 6913

Website
---
6. Luna Singapore – orh nee, matcha & yuzu cakes
---
There's always space for dessert, especially if they're anything like what Luna Singapore serves up. This dessert joint is just the right mix of trendy cafe and local flavours: they've brought in Asian flavours but stand apart from the standard HDB bakery – each cake is intricately piped and layered. 
Image credit: @qiuuing
Their Orh Nee Cake ($8) is what most people flock here for – it has a fluffy vanilla sponge that comes layered with a unique yam ginkgo paste. 

Image credit: @thefoodadv
For matcha lovers, their Matcha White Chocolate ($8) is a must-try – it's entirely loaded with matcha flavours, with a matcha chiffon sponge coated with a matcha chantilly cream. 
Address: 53 Amoy Street, Singapore 069879
Opening hours: Mon – Fri 9.30AM-8.30PM | Sat 10.30AM-3.30PM (Closed on Sun)

Website
---
7. Genius Central – plant-based brunch dishes
---
Image credit: @kennethchootv
Genius Central is a new cafe that knows health is wealth, befitting for all those conscious about their daily diet. The menu here is extensive, with favourites like Longevity Bowls (from $12.90), massive salad bowls with toppings like organic steamed greens and falafels, and their signature Genius Curry ($11.80) that's loaded with eggplant, carrots, and mushrooms. 
Image credit: @wunderweenie
Those looking for light bites will satiate their cravings with Genius Central's range of smoothie bowls, where you've got choices like Red Dragon (dragon fruit, banana, chia seeds) and Tropical Bliss (pineapple, mango banana). These start from $8.80 and come topped with coconut shavings and granola. They even have a solid range of healthy desserts, with vegan-friendly Raw Chocolate Beetroot Cake and Chocolate Caramel Mud – both priced at $6.80.
Address: 7-13 Amoy Street, #01-01 Far East Square, Singapore 049949
Opening hours: 8AM-10PM, Daily
Telephone: 8940 1200

Website
---
8. Slate – Aussie cafe by day, tapas bar by night
---
Cafe by day, bar by night – new restaurants have done this and it's not an entirely new concept, but Slate does it with a twist. Its cafe fare is typically Aussie-influenced with dishes like Pork Burger with Thunder Fries ($15) and Smashed Avo Toast ($13) but when dusk falls, their menu transforms into an interesting mishmash of bar bites. 
Slate Chicken Rice ($13) – chicken thigh with garlic fried rice and a sunny side up
Image credit: @iris.nihao
Their Seafood Fritters ($15), for one, take it up a notch with a shichimi mayo – a Japanese powder made from yuzu peel and Sichuan pepper. Otherwise, we'll be more than delighted to share their Chicken Meatballs ($12) which comes with garlic mayo and a salt cured egg yolk. 
Image credit: @slate.singapore
As a bar, its drinks menu doesn't disappoint. Novel cocktails like Black Beauty ($18) featuring a black tea vodka and espresso, or Pillar of Smoke ($21) with whisky, tea, and brown sugar, shows that they come up with some offbeat, quirky drinks. 
Address: 24 Purvis Street, Singapore 188601
Opening hours: Mon – Thu 10.30AM-10.30PM | Fri 10.30AM-11.30PM | Sat 9AM-11.30PM | Sun 9AM-4PM
Telephone: 6261 1724
---
9. Kumo Keiki – Japanese souffle pancakes in Wisma's Picnic
---
We're loyal fans of Picnic in Wisma Atria for good reason: uni ramen, beef burgers, greek bowls –  whatever you like, they've got it. And now, with the recent addition of Kumo Keiki, we can have Japanese souffle pancakes for dessert. 
Image credit: @myjream
When translated, it literally means "cloud cake". It's by the same people behind Riz Labo Kitchen – their name might ring a bell since they first made an appearance in Singapore with Poofy at habitat by honestbee. 
Image credit: @fatpigdiary
Their Pancakes start from $12 – you'll get 2 fluffy pancakes, served with maple syrup and a dusting of icing sugar. Other flavours like Matcha, Hojicha Tiramisu, and Fresh Strawberry start from $15.
Address: 435 Orchard Road, #03-49 Wisma Atria, Singapore 238877
Opening hours: 11AM-10PM, Daily

Website
---
10. Rumours Beach Club – casual Balinese dishes
---
With all travel plans on hold, a weekend getaway to Bali is in the far-off distant future. The next best alternative? Rumours Beach Club in Sentosa, for its beachside views and 3 swimming pools. 
Image credit: @rumoursbeachclub
Even the food here is chockfull of Balinese flavours. 
The Balinese Mixed Rice ($18.80) is an order that packs a punch, with an array of savoury side dishes – curry beef, sambal beef satay, and shredded chicken. They're BBQ experts too and you can fill up on grilled seafood like prawn, lobster, red snapper, and squid. Prices for grilled seafood start from $35.80 for 500G of Grilled Squid. 
Rent a sun deck chair for the day
Image credit: @rumoursbeachclub
Their Cendol-licious Coconut ($14.80) is largely raved about – its shaved ice is made from frozen coconut water, and comes with the usual toppings of nata de coco, pandan jelly, and jackfruit. 
Address: 40 Siloso Beach Walk, Singapore 098996
Opening hours: Sun – Thu 10AM-12AM | Fri – Sat 10AM-2AM
Telephone: 6970 0625

Website 
---
11. Posito Express – $9 halal pasta & pizza 
---
By the folks behind Italian restaurant Positano Risto – an exceedingly popular restaurant according to Tripadvisor, comes Posito Express. It's halal and starts from wallet-friendly prices of $9 – what more do we ask for from a casual Italian joint?
Image credit: @etr_eattravelrelax
You've got a range of choices here, with thin-crust pizza and pasta bowls. Try their Classic Fettuccine Carbonara ($10.95) which comes scattered with turkey bacon and a sous vide egg atop, or the Meatlovers Pizza ($12.95) for a stretchy cheese pull. 
Image credit: @nickblitzz
Those ordering for a big group can opt for the Superior Set ($68) which comes with 5 pizzas and 2 large appetisers – choose from the likes of Classic Chicken Wings, Crispy Calamari, and Parmesan Truffle Fries. 
Address: 49 Circular Road, Singapore 049404
Opening hours: 11AM-10PM, Daily
Telephone: 6235 8010

Website
---
12. Coucou Restaurant – Swiss rosti & cheese platters
---
Unlike pasta or homecooked food, Swiss cuisine isn't exactly something we crave. But we all have a soft spot for cheese boards and crisp rosti, a potato fritter with a texture similar to hash browns.              
Rosti Zermatt – melted Swiss raclette cheese and ham
Image credit: @karhingc
At Coucou Restaurant, it's their Swiss rosti we'll be diving straight into. And they've got quite the hefty selection here, from their classic Rosti Saucisse de Saint-Gall ($24, veal sausage and onion confit) to a modern Rosti Burger ($32, beef patty and raclette cheese). 
Image credit: @wineconciergeapac
Other Swiss French dishes like Tartare de Bouef ($30, beef tartare) and Cordon Bleu ($32) are worth a try. But be warned, practically every dish here is stuffed with some form of cheese whether a stretchy raclette or semi-hard  – perfect for cheese lovers but not so much if you turn up your nose at the faintest whiff of cheese. 
Address: 9 Craig Road, Singapore 089669
Opening hours: Mon – Sat 12PM-2.30PM, 6PM-10.30PM | Sun 12PM-2.30PM
Telephone: 6226 0060

Website 
---
13. Singapore Coffee – kopi & teh tarik mocktails at Raffles Hotel
---
Not many of us think of heading over to Raffles Hotel for our daily kopi. Yet, Singapore Coffee now gives us that option. But with their menu of atas drinks, most of us will be heading here for weekend brunches instead of daily morning pick-me-ups. 
Gula Melaka Cake ($15) with rum, vanilla ice cream, and a shot of espresso.
Image credit: @alwayshungry.1
Many will consider the standard Singapore Coffee Kopi ($7) a far-fetched splurge, but factor in the fact that they only use quality coffee beans from Asia's top plantations. Other unique drinks include their Nitro Kopi ($12) that is served sparkling, thanks to the added nitrogen. 

Image credit: @missionsgcafes
If you're feeling extra fancy, then opt for the Kopi Shake ($9) that's served in a cocktail glass. It's similar to an espresso martini, but without the gin, and is topped with chocolate shavings for a subtly sweet finish. 

Image credit: @banbi4649
Address: 328 North Bridge Road, #01-13 Raffles Hotel, Singapore 188719
Opening hours: Mon – Fri 10AM-5.30PM | Sat – Sun 9AM-5PM
Telephone: 8878 7093

Website
---
14. Sling – Peranakan food by Maison Ikkoku
---
In our list of fancy restaurants, Maison Ikkoku is up there for its 12-course omakase. Now, they've ventured into Peranakan cuisine with Sling, its name paying tribute to the quintessential Singapore Sling. 
They offer DIY Popiah (from $36), fit for those who like stuffing their popiah rolls.
Image credit: @_estheryiu
The food here is nostalgic but modern – you'll be reminded of your grandma cooking up a storm but it's taken to new levels with beautiful plating and luxe ingredients like wagyu beef and lobster. 
Image credit: @mushymunching
Rendang ($45) is always a favourite and at Sling, they use slow-cooked wagyu beef for ultimate tenderness. If willing to splurge, try their Hey Mee (market price) which is served and flambeed tableside. 
For a restaurant that named themselves after Singapore's most famous cocktail, they'll need to measure up with a solid cocktail menu. And they do, with drinks like the Coco Sling ($28) which is served in a roasted coconut with coconut foam and the Sling-a-pu-ra ($26) that has tropical fruits and herbs added in. 
Address: 20 Kandahar Street, Singapore 198885
Opening hours: Mon 6PM-10.30PM | Tue – Fri 11.30AM-2PM, 6PM-10.30PM | Sat – Sun 11.30AM-10.30PM
Telephone: 6294 0078

Website 
---
15. Double Up Coffee –  minimalist coffee joint in Bugis
---
While already one of our favourite coffee haunts, the Bugis area has recently become the hotspot for a new wave of cafes – you know the type: those with industrial feels and exposed ceilings. Double Up Coffee is one that's recently joined the list.
Image credit: @jolztx
They mainly dabble in the finer art of coffee brewing – meaning that you won't find savoury dishes here, apart from light bites and bakes. 
Image credit: @doubleup.coffee
With beans from local coffee roasters Bearded Bella, their menu might seem a tad unusual with drinks like Spro ($3.50) and Double Up ($7). Respectively, that simply translates to an espresso and a piccolo with an additional espresso shot. 
Address: 7 Jalan Klapa, Singapore 199319
Opening hours: Wed – Mon 10AM-6PM (Closed on Tues)

Website
---
16. Butcher's Block – dry-aged beef 
---
Image credit: @katsuobushy
New restaurants are dime a dozen in Singapore but those serving up quality beef? Ah, now that's a different story. Butcher's Block in Raffles Hotel might just make the cut with their wagyu A5, dry-aged steak. 
Image credit: @samiaix
The menu is kept simple. Choose your beef: Japanese Wagyu A5, Angus Grass-Fed 28 Days Dry Aged, or Australian Wagyu Grain-Fed, then choose your preferred cut: ribeye, sirloin, or tenderloin. Prices are based on market rate. 
They do also offer seafood but judging from how their Beef Tartare starts from $58 and their King Crab BBQ Satay is priced at $108, take this as a special occasion type of place. 
Address: 328 North Bridge Road, #02-02/07
Opening hours: 6PM-10PM, Daily
Telephone: 6337 1886

Website 
---
17. Patisserie CLE – pastry chefs from Michelin restaurants
---
While originally a popular online pastry shop, Patisserie CLE has since opened its first brick-and-mortar store in Paya Lebar. 
Image credit: @whatlizhaseaten
With its all-star pastry team – the founders have a combined 5 Michelin stars worth of experience under their belt – they whip up desserts fit for a fine dining restaurant. But, they're selling them at half the price with the likes of Cognac Caramel Chocolate Tart and Lemon Meringue Tart. Both are priced from $24 but easily feed up to 5 people. 
Image credit: @tamaruyukiko
They also dole out individual-sized tarts, with flavours like Strawberry, Passion Sesame, and Tropico – mango and pineapple. Their Orh Nee Tart is the first we've seen, and it comes with orh nee (yam) flavours but intricately layered across like a traditionally Mont Blanc dessert. All tarts start from $8.
Address: 29 Paya Lebar Road, #01-01 Paya Lebar Office Centre, Singapore 409005
Opening hours: Mon – Sat 11.30AM-7PM (Closed on Sun)
Telephone: 8127 3925

Website 
---
18. Hopstation – craft beer diner 
---
Not many know that Singapore has a thriving craft beer scene, with homegrown breweries like The 1925 Brewing Co in Joo Chiat. But for the non-Easties, you can now conveniently try locally-brewed craft beers at CBD bar Hopstation. 
Image credit: @handstands_and_hops
Beers like Liang Teh Lager and Blk622 Dark Ale are priced at $13. There's also a good selection from other countries like Australia's Bridge Road Beechy Summer Ale ($12), Belgium's St. Bernadus Triple ($17), and Japan's Hitachino Nest Red Rice Ale ($14).
Image credit: @wearehopstationsg
If peckish, you can order up savoury bites like Gochujang Chicken Wings (from $12 for half dozen) or Mussels in Broth ($18). They also offer heartier meals like a 72-hour Stout Beef Stew ($24) and Squid Ink Spaghetti Aglio Olio ($22), which comes with a generous serving of fresh seafood. 
Image credit: @irelandcraftbeverages
Address: 18 Cross Street, #01-108 China Square Central, Singapore 048423
Opening hours: Mon – Sat 11AM-12AM (Closed on Sun)
Telephone: 6574 9028

Website
---
19. Irvins Messy Kitchen – salted egg bowls 
---
Add on a sous vide egg for $1
Image credit: @jeanhojiak
Salted egg snacks are bomb and no one does it better than homegrown brand Irvins. Besides fish skin and potato chips, they've also expanded to a full-fledged cookhouse: Irvins Messy Kitchen in the middle of town. 
Image credit: @irvinsaltedegg
Presumably, this takeaway joint is named after their rice bowls – each comes filled to the brim with generous portions. A Salted Egg Rice Bowl starts from $8 but they also offer Truffle Bowls (from $7), with either rice of noodles. Top each bowl with proteins like Salted Egg Chicken, Truffle Prawns, or Fried Calamari.
Address: 435 Orchard Road, #B1-59 Wisma Atria, Singapore 238877
Opening hours: 10AM-9PM, Daily

Website 
---
20. Lumo – breakfast-inspired cocktails 
---
Cocktails and breakfast don't exactly go together, unless you're close to landing yourself in an AA meeting. But at new restaurant Lumo, their drinks have been inspired by what we feast on in the mornings, everything from toast to greek yoghurt.  
Image credit: @lumosg
Lots of effort has gone into their drinks menu, with each series themed after the likes of "Toast", "Fruit", and "Milk". Those who can't function with a daily dose of coffee are sure to enjoy "Brew", which features cocktails like Palm Tree Tonic, a mix of gin, coconut water, and coffee. All cocktails are priced at $20 with mocktail options starting from $10. 
Image credit: @larvitar
If you're looking for more than just drinks, Lumo also serves up proper food – seafood like Japanese Raw Hamachi ($27) and Hokkaido Scallops ($34) and meat like NZ Angus Ribeye ($30) and Sakura Pork Chop ($34). 
Address: 50 South Bridge Road, Singapore 058682 
Opening hours: Mon – Thu 5.30PM-2AM | Fri – Sat 5.30PM-3AM (Closed on Sun)
Telephone: 8921 3818

Website
---
New restaurants to try in Singapore
---
Most of us are playing it safe and staying indoors but there's no doubt that we should still support our F&B joints as much as possible. Whether it's $8 omurice you're craving or orh nee cakes, you can still enjoy Singapore's dining scene with these 20 new cafes and restaurants.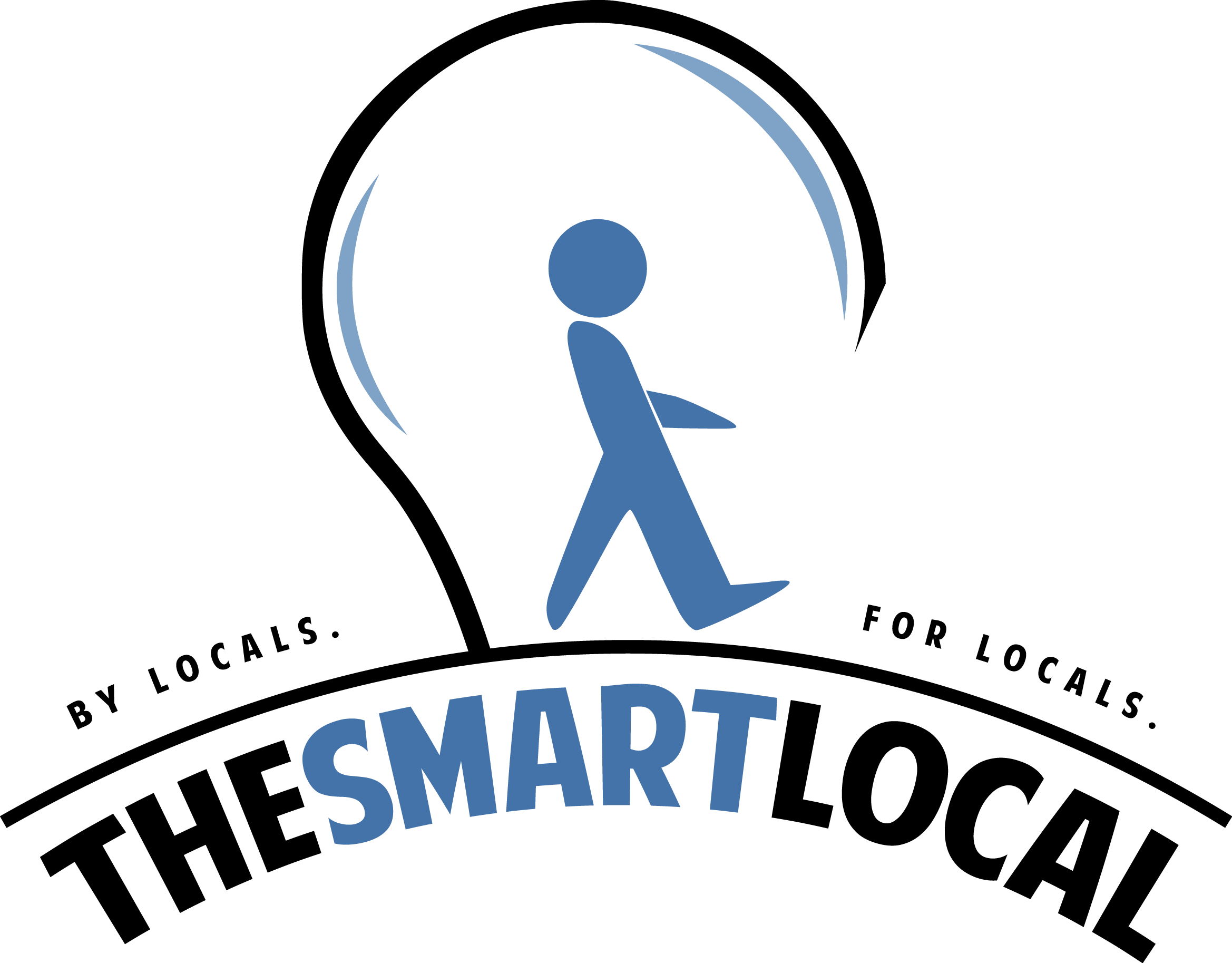 Drop us your email so you won't miss the latest news.