HDB town council services
---

Town council services
It's kind of surprising that even though 80% of Singaporeans live in HDB flats, not all know about the town council and the services they provide. Aside from the regular hedge clipping and garbage disposal work, your town council has a ton of different services. 
When you're sweaty and struggling with broken plumbing or trying to get rid of annoying bulky items, there's no need to fork out cash to call down the experts. Instead, give your next-door neighbour – a.k.a. the town council – a call for help. As your home's new best friend, here are a few situations your town council can help you with. 
And just in case you're not sure whether your town council's in charge, the Municipal Services Office has a OneService App that's a quick, convenient way to report issues around your estate.
---
1. Free removal of bulky items – to get rid of the mouldy old couch
---
When your beaten and battered couch starts getting mouldy and your ancient and immobile washing machine has rusted beyond recognition, there's little you can do besides getting rid of them. Clearly, these items don't fit in the garbage chute, and it wouldn't be very neighbourly to dump them at the common corridor.

Image credit: West Coast Town Council
Lucky for you, town councils offer a free bulky item removal service for HDB residents. All it takes is for you to fill up an online form on your respective town council's website at least 3 days in advance, arrange a pick-up time and your dirty old furniture is out of sight.

Stylish furniture you can deck out your home with 
Whilst removal timings may differ slightly from town to town, the general rule is that each household is limited to 3 items per month and this doesn't include the removal of built-in furniture, but you should still check if there are any other items excluded from the service. The service also doesn't apply to residents who are moving homes, so don't try and cheat the system. 
---
2. Handyman services – for a cheap & reliable plumber or electrician
---

Image credit: My Electrical Wiring
Sometimes, no matter how many times we turn the circuit breaker on and off again, the light just won't turn back on. And sometimes, the tap just won't stop leaking despite our best efforts. That's when it's time to swallow our pride – there's nothing left to do but call for help. 
But the cheap handyman services off of the Internet have questionable credibility, and no one wants to be stuck with a poorly-done job.

For a problem-free bathroom
Well, pro tip: the town councils have a list of different contractors to suit your every need. The websites even have a detailed pricing list for electrical works, sanitary and plumbing works and building tradesmen works that also include the price breakdown per item that needs to be fixed. 
Either call the town council to get a referral or contact the contractors directly if the information is provided online. You'll get the best of both worlds with affordable rates and since these contractors are vetted, a reliable service. 
Note that no 2 town councils are the same, and that they may provide different services.
---
3. 24-hour maintenance service unit – if you're trapped in the lift
---

Image credit: Wikimedia Commons
It may be an irrational fear to be trapped in a lift, but you can't possibly predict what's going to happen with these vertically-moving rectangular metal boxes. If something really does happen and at the worst timing possible – a.k.a. midnight and beyond – don't fret, there's still an emergency hotline.
The Essential Maintenance Service Unit (EMSU) is run by town councils to provide 24-hour emergency services, including lift rescue or breakdowns in the electrical or water supply. After reading this, you should probably find your local town council's EMSU hotline and save it to your phone.
If you do get trapped in a lift next time, you know what to do. Oh, and don't forget your phone too.
---
4. Booking of common areas – event venue for occasions
---

Image credit: @anggundecor
Void deck weddings are a quintessential part of HDB life. They're fun, exciting, homely and remind us that the kampong spirit is still alive. Town councils make the booking of common areas simple too: simply apply at their office with the necessary documents and you're good to go. 
Compulsive planners can even apply up to 6 months in advance. With only a $20-50 rental rate per day, who needs a fancy hotel wedding? 
A void deck party
Image credit: @anelephantintheroom
But void decks aren't just used for weddings, they can also host baby showers, social engagements or parties. The HDB communal halls are spacious, airy and make excellent venues for birthday parties – you can even fit in bouncy castles and clowns, for kids to have a jolly time.
On a more solemn note, funeral wakes can be held free of charge at HDB common areas with no rental fee as long as a death certificate is provided.
Pro tip: the booking of common areas can be done through the OneService App by the end of 2020 – look out for it!
---
5. Rubbish chute retrieval – to get back valuable items
---
It happens to the best of us, that moment when you realise that you'd accidentally dropped something down the rubbish chute. Panic ensues and soon you think that hope is lost and your valuable item is lost in the dark, smelly void.

Image credit: Sembawang Town Council
But hope isn't lost. Call the town council and see if you can arrange for them to help you open up the centralised rubbish chute. You'll have a shot depending on whether the trash has been collected or whether there's someone on duty. And hey, it's always worth a try to get your item back. 
Digging through rubbish isn't the most pleasant of jobs, so be sure to thank the worker who assisted you.
---
6. Playground & fitness facilities maintenance – for broken equipment
---
A lot of us aren't willing to splurge on a gym membership, so it's a good thing that HDB fitness corners are free of charge, convenient and enough for daily exercise. But it's annoying when that one machine you want to use seems to be broken – and has been for a while.
If you're not sure who to call for repairs, you can use the OneService App to report the issue. Sometimes they might be unaware of whether the machines are still functional, but as long as you send a report, you'll be back on track with that daily workout in no time.
---
7. Bird & rodent control services – for pests wreaking havoc
---

Image credit: Vee Guna
Feeding pigeons can lead to over-breeding. Imagine trying to enjoy a meal at the nearby hawker centre, but flocks of birds nearby that are ready to pounce on your leftovers surround you with fear. Action will need to be taken.

Image credit: Wikimedia Commons
You might also see pesky rodents scurrying around which'll give you a fright when they suddenly appear from bushes, especially at night. 
Report any bird or rodent issue to the OneService App to avoid a reenactment of Ratatouille and watch as your neighbourhood gradually goes pest-free.
And if you want to avoid pests in your own home, check out some of these tips to get rid of lizards, cockroaches, and pests.
---
8. Sewage blockage removal – when there are foul smells
---

Image credit: Tampines Town Council
When there's a foul, ghastly stench lurking around your area, it might be because of a blockage in the sewage system. A persistent foul smell can be rather irritating and nauseating. 
For cleaner air, report the issue using the convenient OneService App and workers will be sent as soon they are available.
---
9. Footpath maintenance – to avoid tripping over broken footpaths
---

Image credit: Municipal Services Office
If there's a footpath you take every day with the same dent, crack or hole that compromises your safety, you can report it to the town council. These little, devious hazards can pose a threat to unaware bike-riders, joggers or millennials glued to their phone.
Plus, you've probably tripped over the same broken footpath multiple times even though you try to keep a mental note not to. 
You can't expect the footpath to magically repair itself overnight, but you can avoid embarrassment from tripping over multiple times with a quick report on the OneService App.
---
Town council services and the OneService App
---
The town councils have plenty of services for residents and are always looking to improve the community's living environment. The ones listed above are merely the tip of the iceberg as well, with issues about cleanliness, pests and drains also being under the town councils' purview. 
Instead of making a trip to the town council or ringing them, a more convenient way of reporting would be to use the OneService App (iOS | Android) to report issues in your estate. All centralised in a single app, you can report problems relating to cleanliness, HDB facilities and greenery maintenance. Say goodbye to the pungent smell of sewage or the anxiety-inducing scurry of rats. 
However, remember that the town council staff are only human, and sometimes it takes a while for some issues to be coordinated and resolved. This is especially so with limited manpower as well as contractors already working around the clock.
Of course they're not going to leave you trapped in the lift for long. But if some repairs take a while, be patient and rest assured that someone is working on the case and will resolve it as soon as they can. 
By reporting and submitting cases via the OneService App, you actually speed up the process and help them out. You can even track the cases that you've submitted to see status updates and whether there's any work in progress. 
Also, do keep an eye out for the exciting new features that'll be introduced to the OneService App. Currently, the "What Say You?" feature allows you to participate in eligible neighbourhood upgrading surveys, and soon you will be able to use the "Book Facilities" to book common areas for your events too.
The town councils continue to support our everyday lives and deserve a sincere thank you. For updates on new town council initiatives and services, check out the OneService Community on Facebook and Instagram.
---
This post was brought to you by the Municipal Services Office.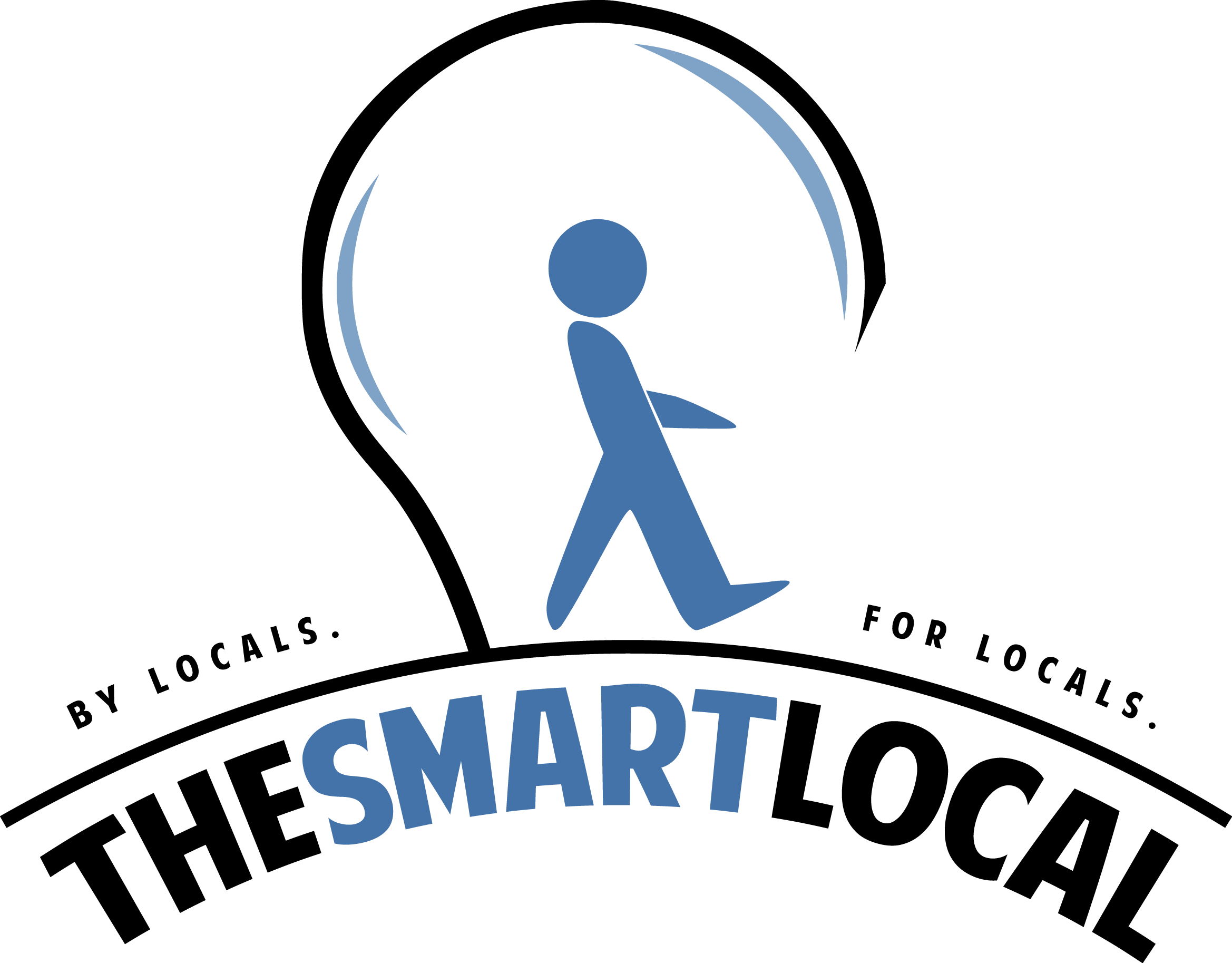 Drop us your email so you won't miss the latest news.