New restaurants in Singapore 
---
While February's list of new restaurants had cheap wagyu fried rice and IG-worthy BBT, March 2020 is a true treasure chest made up of newly-opened dessert joints and brunch cafes. From gelato ice cream to Korean fried chicken, here are 20 new cafes and restaurants for an entire month's worth of feasting:
Also check out our lists of best March deals and new things to do in March.
---
1. Steeped Tea Bar – espresso-brewed tea in Bugis
---
BBT stalls are dime a dozen these days, but joints like Steeped Tea Bar are an entirely different story – their emphasis on tea is like no other. Instead of simply dunking a supermarket teabag in hot water, they grind up whole tea leaves and extract the tea using an espresso machine.  

Image adapted from: @saltyaaron 
A popular drink is the Grape Oolong Tea ($6.60). While most other grape-flavoured drinks tend to pack on overly sweet, artificial flavours, this drink has a slight tartness – it's still sweet, but not chokingly so. One sip will have you thinking "oh, so that's what grapes are meant to taste like". 
Image credit: @steepedteabar
Their Rose Lychee Raspberry ($7.20) and Lime Mint Sencha ($7.20) are first-rate mocktails, with fruity influences from popular cocktails – a bellini and mojito, respectively. People seem to go mad for the Grapefruit Genmaicha ($5.80) too, claiming it to have complex flavours to rival IPA beers. 
Address: 2 Tan Quee Lan Street, #01-01, Singapore 188091
Opening hours: 11AM-9PM, Daily

Website 
---
2. Chao Ta – chargrilled meats in Tanjong Katong shophouse
---
Chao ta isn't something you'd want your food to be – after all, it does mean "burnt" in Hokkien. But restaurant Chao Ta has fully embraced the wok hei-heavy flavours of charred food. 
Image credit: @chaota_grill
The menu's special in its own right, but with ingredients that'll appeal to the mass public. Chargrilled Signature Ribs ($25) with a spicy dipping sauce, Chao Ta Pork Belly ($16), and Aussie Rib Eye Beef Cubes ($15) topped with mentaiko – it's the perfect menu for any hungry carnivore. 
 Image credit: @hellozizilovepanda
Those who aren't solely looking for a protein kick can try their pasta dishes. Their Asari Clams Aglio Olio ($18) is worth a try for a generous portion of wok-fried clams stirred in with linguine. Else, their Prawn Mentaiko Pasta ($22) is served with fresh prawns, slathered in an addictive mentaiko sauce. 
Address: 232 Tanjong Katong Road, Singapore 437020
Opening hours: Tue – Sun 6PM-12AM (Closed on Mondays)
Telephone: 6970 9665

Website
---
3. Gather – paper-thin French crepes & savoury galettes 
---
Crepes never quite hit our shores like souffle pancakes and brown sugar BBT did. But with trendy cafe Gather, paper-thin French crepes are now a thing. Sweet crepes or savoury galettes, whichever your palate desires, you've got a pretty wide range to choose from. 
Salami & Potatoes
Image credit: @chocolatetbasil
Those dining in a group, share a few plates to maximise your stomach space: their Salami & Potatoes Galette ($18) for a savoury start and their Burnt Caramel and Butter Crepe ($16) for a sweet finish. 
Of course, their Bolognese Galette ($18) with a slow-cooked mixture of minced veal, beef, and pork or Fig & Camembert ($16) featuring dollops of Aussie handmade fig jam are perfectly worthy choices too. Whatever you end up ordering, your tastebuds will be thanking you. 
Image credit: @irenho
This creperie is housed under Raffles Hotel but is from the same folks behind once-popular, now-defunct coffeehouse Ronin so you can expect full-bodied brews. Coffee starts from $5 for a White Coffee. 
Address: 328 North Bridge Road, #01-12 Raffles Hotel Arcade, Singapore 188719
Opening hours: Mon – Sat 9AM-10PM, Sun 8AM-6PM

Website
---
4. Torii Izakaya – foie gras & wagyu beef bowls
---
We're easily impressed by beef bowls. And the ones at Torii Izakaya are picture-perfect, with a motherload of top-notch ingredients. Like most Singaporeans, we've got a soft spot for tender beef slices, truffle shavings, and a gooey egg plopped in the middle. 
Image credit: @iceshakeats
This izakaya's Signature Beef Donburi ($25) has all that and tops it all off with caviar and foie gras. Add on extra foie gras ($5), uni ($18), or upgrade to wagyu ($18) if you wish. Those looking to splurge might consider opting for Omi Sirloin A4 ($48) – pricey, but a real treat for your tastebuds. 
Image credit: @chewwwie
They're no stranger to good cuts of beef, as made known by their Kagoshima Sirloin A5. Now, this is the pinnacle of all Japanese wagyu steaks, prized for its marbled richness. Make it extra fancy and load up with add-ons like foie gras ($7) and pan-seared scallop ($7). 
But don't lump this restaurant as a special occasion place – their lunch donburi sets start from an affordable $10 with the likes of Grilled Salmon and Aburi Mentai Donburi. 
Address: 32 Duxton Road, Singapore 089496
Opening hours: Mon – Sat 12PM-12AM (Closed on Sundays)
Telephone: 6223 0093

Website
---
5. Monarchs & Milkweed Gelato – flavours like ispahan & burnt white chocolate
---
No shortage of good ice cream in Singapore, but Monarchs & Milkweed Gelato is bringing their A-game. As much as we enjoy the delicate flavours of a soft serve, it's the velvety mouthfeel of a creamy gelato that speaks to us.
Image credit: @damien_tc
And they sure are hollering our names here, with flavours like Burnt White Chocolate, Roasted Sesame, and Rhubarb Buttermilk. 
Image credit: @tamarayukiko
Many claim that the gelato here is rich, creamy, and intense in taste – as far as gelato goes, sounds like a straight-up winner. Those making it a group outing, take note: it's a shophouse along North Bridge Road that isn't all that conducive for all-day "chilling" but there is a cosy courtyard out back for y'all to gather. 
A scoop is $4.90 while a double scoop is $8 – fork out a $1 more for premium flavours and waffle cones. 
Address: 802 North Bridge Road, #01-01, Singapore 198770
Opening hours: 12PM-10PM, Daily
Telephone: 9665 7534

Website 
---
6. Apollo Coffee bar – unique brunch dishes in Serangoon Gardens
---
Have we tried at least one of F&B entrepreneur Daphne Goh's concepts? Most probably. It's hard not to stumble across, since she's leading Singapore's brunch game with cafes like Atlas Coffeehouse and Assembly Coffee. 
It's no different at her newest venture, Apollo Coffee Bar. While others are doling out avo toasts and eggs bennies, this cafe serves up a unique take on brunch staples. Take the Nori, Avo & Eggs ($18.50) – not another boring avo toast when you've got clever ingredients like nori (seaweed) jam and crispy kale. 
Image credit: @paulinajhns
Other dishes we'd want a bite of include their Miso Bacon Mushroom Farro Risotto ($22) for its scattering of fried enoki mushrooms and Pork & Pear Tartine ($19.50) which comes with bacon strips and chunks of sweet pear. As for those looking for an all-day breakfast dish, try their Breakfast Burger ($16.50) – it's loaded with scrambled eggs and bacon in a brioche bun. 
Address: 65 Serangoon Garden Way, Singapore 555961
Opening hours: Tue – Sat 9AM-10PM, Sun 9AM-7PM (Closed on Mondays)
Telephone: 6246 3875

Website
---
7. Sushiro – famous sushi conveyor belt in Orchard
---
Kaiten sushi, otherwise known as sushi served from the conveyor belt, is an easy way to get your sushi fix. And where else to go, but the world's largest conveyor belt sushi chain Sushiro? 
Image credit: @konkonchi
Their first store was in Tiong Bahru, but they've also recently opened another in Orchard at Shaw House.
Even the pickiest eaters will be satiated – you've got over 100 dishes to choose from here. Besides usual suspects like salmon and tuna, the range of fresh fish includes Ark Shell, Scallop, Unagi, Tuna, and Swordfish. All are priced from $2.20 for a plate of 2 nigiri pieces but you can go up to $4.80 for premium plate of Fatty Tuna, Ikura, and Roasted Beef. 
Side dishes like Chawanmushi with Scallop ($3.50) and Shrimp Tempura ($4.80) are also available.
Another Sushiro outlet is due to open in Causeway Point mid-March, and Bedok Mall later this year. 
Address: 350 Orchard Road, #03-K1/K2 Shaw House, Singapore 238868
Opening hours: Mon – Thu 11AM-9PM | Fri – Sat 11AM-9.30PM

Website
---
8. House on the Moon – plated desserts & tea pairing
---
We're not used to paying steep prices for desserts – it's typically a last-minute decision for those craving more than their savoury mains. But at House on the Moon, as part of Great World City's revamp, they make dessert top priority. 
And fancy plated desserts, at that. 
Image credit: @mysweetlittletooth
But you don't have to be a tai tai to flock down to this dessert bar though – think of it as an indulgent treat. They offer plates like Black Forest with chocolate, cherry, and mascarpone cream, and Moonwalk with yoghurt, nut butter, and coconut. 
Image credit: @jermsluvfood
Each plate starts from $25 for a plated dessert and tea pairing. Those feeling peckish can opt for the Degustation Course ($29) which comes with a dessert, savoury dish, and tea. 
Address: 1 Kim Seng Promenade, #01-K101 & 02-K103 Great World City, Singapore 237994
Opening hours: Mon – Sun 10AM-9.30PM
Telephone: 6535 0802

Website
---
9. Moonstone – local cocktails & levelled-up indomie 
---
Most bars have a scanty food menu – made up of light bar snacks like peanuts and spam fries. It's different at Moonstone, a cocktail bar that takes equal pride in their kitchen, by doling out all-time Indonesian favourites.
A modern take on indomie
Image credit: @moonstone.sg
Don't expect anything too fancy here: they serve dishes like Suprmee ($12), an indomie bowl with an onsen egg and braised chicken and K.F.C Sliders ($14), "kena fried chicken sliders". It's the type of food we have late-night cravings for. 
The lunch menu is also packed with a series of bakmi (meat noodles), with options like Bakmi Ayam and Bakmi "Szechuan", both priced at $8.
Queen's Park Swizzle ($20), a mix of bacardi rum, mint, lime, and bitters.
Image credit: @moonstone.sg
And of course, as a bar, they've got a stellar drinks list and a $10 Happy Hour that runs from 5PM – 8PM daily. But we're more interested in their quirkily-named concoctions like the Liang Teh ($18), an alcoholic twist on Chinese herbal cooling tea with aperol, vermouth, and lager.

Image credit: Moonstone
Address: 103 Amoy Street, Singapore 069923
Opening hours: Mon – Fri 12PM-12AM | Sat 5PM-12AM (Closed on Sundays)
Telephone: 6610 3029

Website 
---
10. Brown Butter – avocado-centric cafe in Orchard
---
Yet another IG-worthy cafe in Singapore, but newly-opened Brown Butter isn't solely about appearances. Pastel pink decor and OOTD backdrops aside, this cafe pays tribute to 2 humble but healthy ingredients: the avocado and beetroot. 
Image credit: @brownbutter.sg
It's the Avocado Smoothie ($10.90) that's bound to be a sure hit – it even comes with a scoop  of pink avo ice cream. The menu comes with a good mix of savoury dishes too, like the Chargrilled Prawn Avocado Pasta and Fish Bowl – a poke bowl of sorts, with raw marinated salmon and beautifully sliced avocado.
Image credit: @littlesweetbonsbons.aczh
Address: 583 Orchard Road, #01-18/19 Forum The Shopping Mall, Singapore 238884
Opening hours: 10.30AM-8.30PM, Daily

Website
---
11. Blimpie – halal American subs & wraps
---
Many scoff at having a sandwich for lunch – it's typically a sad affair with fillings like egg mayo or ham & cheese. That's not the case at halal-certified Blimpie, a new deli that's said to be famous in the States for its subways and wraps.
Image credit: @blimpie.sg
Their menu doesn't stray too far from another subway chain we all know and love, with sandwiches like Meatball Hero and Chicken Cheddar Ranch. 
Image credit: @moeibrahimsays
But more interestingly, it's where you can pick up a Philly Cheesesteak – this isn't a common offering in Singapore's sandwich scene. Expect sliced steak with onions and melted provolone cheese, and like their other menu items, you can choose to have it as a sub, wrap, panini, or salad. 
Prices start from $6.50 for a regular sub.
Address: 10 Tampines North Drive 4, #01-05 Tampines Food Co, Singapore 528553
Opening hours: 11AM-8PM, Daily

Website
---
12. Yenly Yours – Thai mango desserts & drinks
---
As delicious as tom yum soup and olive fried rice might be, Thai food is hardly ever a light meal – because of that, most of us don't have the stomach space for dessert. But at Yenly Yours, you can get your fill of Thai mango desserts whenever the craving hits. 
Your Mango Super Pudding ($10.90), with mango pudding and ice cream.
Image credit: @chrothan
This dessert cafe is exceedingly popular back in its hometown, with 15 outlets around Thailand, but they've chosen our little red dot as their first global joint. Must be all the mango sticky rice we've been dabao-ing back from Bangkok. 
The Your Mango Super Sticky Rice ($10.90) is an obvious must-try – it is after all, the OG of all Thai mango desserts. 
Image credit: @snk_thefoodie
Those preferring something a lil' more novel will want to try Your Mango Treasure ($10.90), a smoothie bowl filled with fresh mango chunks and ice cream. Otherwise, refreshing drinks like Classic Milk Mango Super Boba ($7.90) are also available – and yes, it's filled with chewy pearls. 
Address: 3 Temasek Boulevard, #01-K6 Suntec City, Singapore 038983
Opening hours: 11AM-10PM, Daily

Website
---
13. Baker's Bench Bakery – freshly baked sourdough breads
---
The scent of freshly baked bread is irresistible – it's one of those homely aromas we can't get enough of. And that's exactly what we're smelling at new Bukit Pasoh bakery, Baker's Bench Bakery. 
Image credit: @geekyelephant
Like your neighbourhood joint, they offer freshly-baked bread loaves and pastries. But unlike HDB bakeries offering up curry buns and banana cakes, Baker's Bench takes things a step further with a range of sourdough breads. There's quite a variety, ranging from the Humble Sourdough ($8) to Pumpernickel Sourdough ($8). 
Those looking for a hearty lunch can fill up on their gourmet sandwiches too. 
Image credit: @tonguedynasty
Look forward to assembled sandwiches like Cheeky Chicken ($14) featuring chicken thigh, cabbage slaw, and furikake or a classic Croque Monsieur ($12) with just the right amount of melted Gruyere cheese. 
There's also a selection of bakes and pastries, like the cinnamon-glazed Sticky Bun ($5) and Twice-Baked Croissant ($5.50). 
Address: 6 Bukit Pasoh Road, Singapore 089820
Opening hours: Wed – Mon 8.30AM-5PM (Closed on Tuesdays)

Website 
---
14. JLD Dragon – brown sugar milk from Taiwan
---
You'd think that the BBT obsession is long over but new joints like JLD Dragon are still riding the hype train. Like other successful bubble tea chains, it follows a certain recipe of success: it's from Taiwan, serves up an IG-worthy cup, and has brown sugar syrup on its menu.
Image credit: @jlddragonsg
But their Brown Sugar Milk ($5.90), loaded with pearls and cream, has us swooning. We can see why – fresh milk, chewy pearls, and an (un)healthy pour of Okinawa brown sugar are a match made in heaven. 
Image credit: @thehungertrack
But what's special about this particular bubble tea chain is that you can customise the sugar levels of all drinks – including the Brown Sugar Milk. Other drinks on the menu include an Alishan Green Tea Milk Foam and Green Tea with Yakkult, both priced at $5.90.
Another outlet will be opening in Centrepoint Orchard later this year. 
Buona Vista
Address: 1 Vista Exchange Green, #B1-37D The Star Vista, Singapore 138617
Opening hours: 11AM-10PM, Daily

Waterway Point
Address: 83 Punggol Central, #B1-43 Waterway Point, Singapore 828761
Opening hours: 11AM-10PM, Daily
---
15. Goobne – Korean oven-roasted chicken
---
Korean Fried Chicken makes for a delicious, but utterly sinful meal. At Goobne, you can get 100% of the crunch but none of the guilt – the chicken here is oven roasted and supposedly without a single drop of oil. 
Image credit: @whatthefeasts
A stellar dish is their UFO Fondue ($39) which feeds a starving couple or 4 people with moderate appetites. This comes with 12 chicken wings or drumettes, which are kept heated by a grill. The most amazing thing? There's a pool of melted cheese in the middle, for you to dip your chicken. 
Image credit: @whatthefeasts
Flavours you can choose from include Soy Garlic, Deep Cheese, Spicy Volcano, and Galbi. 
Address: 1 Kim Seng Promenade, #01-115 Great World City, Singapore 237994
Opening hours: 11AM-10PM, Daily
Telephone: 8879 5898

Website
---
16. Allium – vegan & vegetarian brunch
---
It's a tiny space at Allium, with just 16 seats available. That doesn't deter the crowd though, especially with their menu filled with hearty brunch dishes. You wouldn't need to excuse poached eggs with hard yolks or burnt toast, since this cafe is a perfectionist of sorts with their cooking. 
Image credit: @occasionally_hungry
The menu isn't extensive but you've got a couple standout dishes. Try their Heritage Eggs ($19) which comes with perfectly poached eggs and jamon serrano or the Saffron Fish Stew ($38) that's made up of a blue cod fillet, scallops, and shellfish. 
Image credit: @allium.sg
They've also got a 7-course or 9-course dinner set menu for those looking to splurge on quality food – you can expect dishes like Abalone & Iberian Pork Cheek and Wild-caught Red Prawn Noodles.  
Address: 2 Jalan Lokam, #01-11 Kensington Square, Singapore 537846
Opening hours: Thu – Sun 10.30AM-3.30PM, 6PM-10PM (Closed on Mondays, Tuesdays, & Wednesdays)

Website
---
17. Monte Risaia – Japanese-Italian omakase with free-flow drinks 
---
Omakase doesn't always translate to a quality restaurant, with Japanese chefs slicing up sashimi at your beck and call. Monte Risaia has the fancy part down, but they're not exactly traditional as most Japanese joints go – each dish served has an obvious trace of Italian heritage. Heck, they even offer pasta. 
A fresh oyster, prosciutto, and other delectable bites to whet your appetite.
Image credit: @threes_aya
Prices aren't cheap – the most affordable set is priced at $68 for 3 courses, including a starter, appetiser, and pasta. Some might argue you can get similar sets at cheap Italian chains for a fraction of the price, but here, they use luxe ingredients like uni (sea urchin) and wagyu beef. 
Image credit: @sakuranaruki
Take the pasta component: you could be tucking into a Shiso & Omaru Dashi Pasta with lobster broth and deshelled crab meat, or you might end up with a Truffle Risotto with freshly sliced truffles. As the deal is with most omakase sets, you never quite know what you're going to get – but we can safely say it all looks delish.
Address: 59 Duxton Road, Singapore 089523
Opening hours: Mon – Sat 6PM-12AM (Closed on Sundays)
Telephone: 8321 3507

Website 
---
18. Lucid – industrial-themed cafe in Jalan Besar
---
Lucid, a new cafe in Jalan Besar, might be minimalist but in all the right ways. You'd think we had enough of industrial-chic, but their exposed beams and dangling lightbulbs are still 10/10 decor.
Image credit: @kl.wm
This area is no stranger to good coffee – cafes like Apartment Coffee and Chye Seng Huat are hard hitters here. But Lucid might be giving them a run for their money, with a menu so streamlined that coffee purists will be pleased. 
They also offer a variety of bakes: Banana Bread ($4.50), Brownie ($4.50), and others 
Image credit: @crappysotong
A pick-me-up starts from $4 for a classic Black Coffee. Those looking for a double whammy of caffeine might appreciate the Strong Black ($4.5) or Strong White ($5). For some respite from Singapore's sweltering weather, their Iced White ($6) is a refreshing choice with its 2 espresso shots and cold milk. 
Address: 38 Hamilton Road, Singapore 209208
Opening hours: 10AM-6PM, Daily
Telephone: 8894 3877
---
19. Hongdae Oppa – Korean stews & spicy fried chicken 
---
While binge-watching K-dramas like Crash Landing On You and Goblin, we can't help but salivate over the bulgogi, naengmyeon, and fried chicken that made frequent appearances. Finally, at affordable diner Hongdae Oppa, we can succumb to our Korean food cravings.
Image credit: @foodspo.koh
Take the chance to order up hearty Korean fare without breaking the bank, with classics like Bibimbab ($9.90), Pork Kimchi Jjigae ($12.90), and Spicy Fried Chicken (from $10.90). You can expect some fusion flair too with Tteok Carbonara ($11.90), tteokbokki in a creamy sauce with corn and bacon. 
Image credit: @ivanbotakyong
There's also an option to choose Skinny Noodles ($2) for all ramyeon dishes – this comes at a light 10 calorie per serve. 
Address: 68 Orchard Road, #B2-47 Plaza Singapura, Singapore 238839
Opening hours: 11.30AM-10PM, Daily
Telephone: 9181 3038

Website 
---
20. Chow Zan Dessert – white cendol & peach gum dessert soup 
---
We didn't grow up on French eclairs or over-the-top milkshakes, but rather, local desserts like chendol and cheng tng. Housed in a quaint shophouse along North Bridge Road, Chow Zan Dessert knows that and serves up our after-dinner favourites using humble ingredients like red bean, gula melaka, and coconut jelly. 
Image credit: @crappysotong
But they add their own twist to things here. Their White Chendol ($4.30) has the usual mix of gula melaka and coconut milk, but replaces pandan jelly with refreshing coconut strips. You can also add on Durian or Red Bean for $1.50 each.
Watermelon & Honeydew Sago
Image credit: @chowzandessert
Other desserts to try include the Mango Sago ($4.50), Gingko Barley Beancurd ($3.80), and Peach Gum with Milk ($4.50). 
Address: 801 North Bridge Road, Singapore 198769
Opening hours: 12PM-11PM, Daily
Telephone: 9830 8677

Website
---
New restaurants & cafes to try in Singapore
---
No surprises that our country is one of the foodie capitals of the world – we're constantly surrounded by good food. Whether it's sipping on quality coffee at an industrial-chic cafe or tucking into paper-thin French crepes, there are always plenty of new restaurants and cafes to try in Singapore. 
For more on where to eat, check out: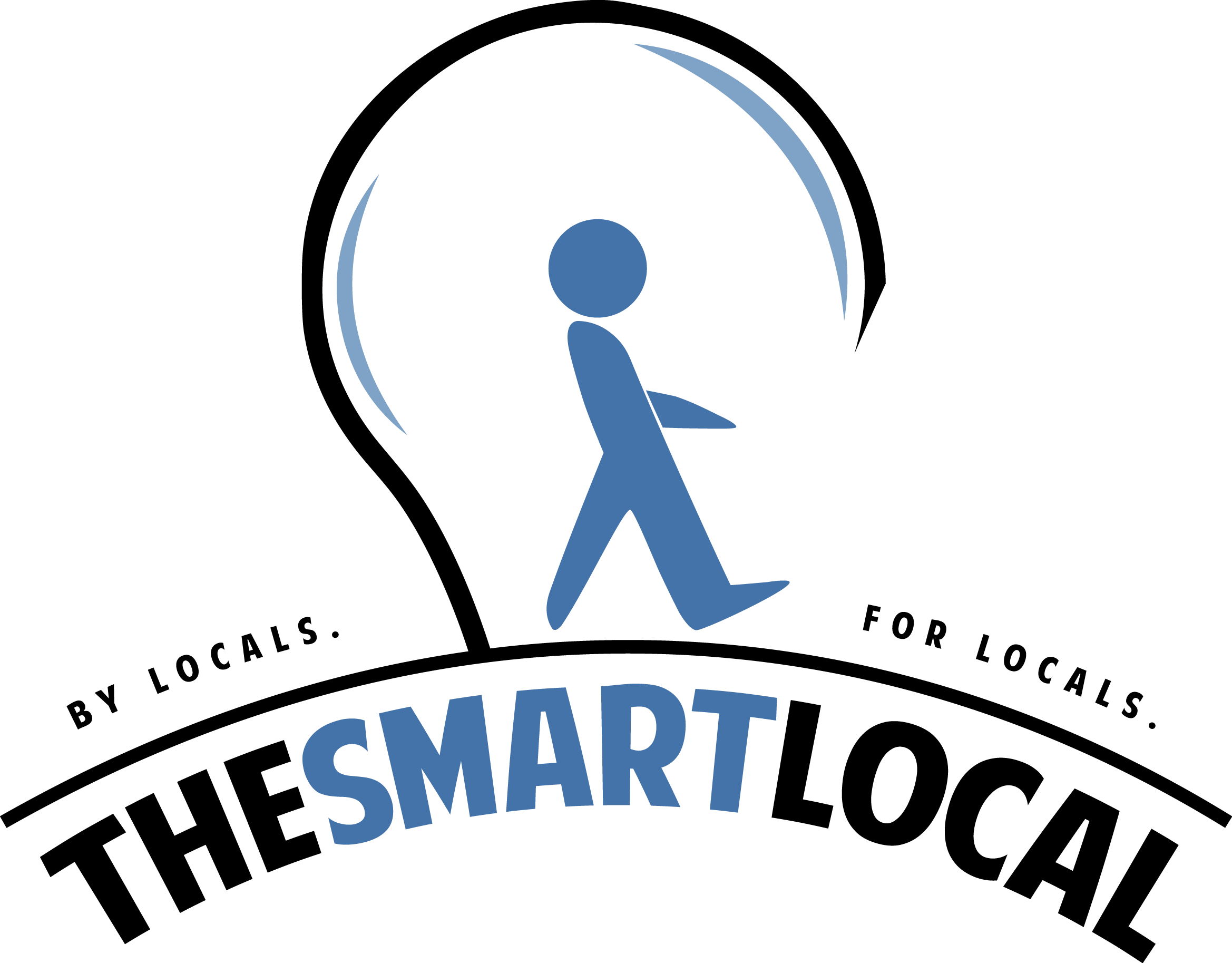 Drop us your email so you won't miss the latest news.