New restaurants in February 2020
---

New cafes and restaurants in February
Image adapted from: @xavvylicious
CNY has just ended but that doesn't mean our feasting on good grub comes to a halt! From omakase pizza to vegan bubble tea, and day clubs to micro-restaurants, here are 20 new cafes and restaurants in February to add to your to-visit list – and perhaps KIV for Valentines Day. *hint hint to all the BFs out there*
---
1. Korio – grilled cheese toasts and donuts
---

Image credit: @koriosg
The Grilled Cheese Toasts ($8) at Korio are every cheese addicts dream and are a must-try if you're visiting Far East Square. The toast comes complete with caramelized onions and copious amounts of Cheddar and American cheese sandwiched between 2 slices of thin, toasted sourdough giving you that glorious-looking cheese-pull shot and a melty, gooey bite.

Image credit: @koriosg
Soft and fluffy donuts are also available here for kick-starting your day, and available in flavours such as Original ($4), Caramelised Biscuits ($4.50) and 70% Dark Chocolate ($4.50).
Address: 135 Amoy Street, #01-03, Far East Square, Singapore 049964
Opening hours: Mon – Fri 8AM-4PM | Sat 9AM-3PM | Closed on Sun
Telephone: 9771 6491
Website
---
2. IRVIN's Messy Kitchen – salted egg food kiosk
---

Image credit: @xavvylicious
Irvins' introduced our taste buds to the treat that is salted egg fish skin a couple of years back, and now, they're bringing salted egg dishes to the table at their new food kiosk, Irvins's Messy Kitchen.

Image credit: @xavvylicious
Things really do get messy here, with salted egg-doused everything from Truffle Rice ($10), which comes with prawn or clams, to Salted Egg Rice ($11.50), which comes with a choice of chicken or calamari. Those who claim everything tastes better with chilli can also opt for the spicy versions of these.
And if that doesn't suffice, have a go at their Salted Egg Fries ($6), which comes with a tub of salted egg sauce for dipping. 
Address:  435 Orchard Road, #B1-59, Wisma Atria, Singapore 238877
Opening hours: 10AM-9PM, Daily
Website 
---
3. Machi Machi Singapore – Jay Chou's fave bubble tea
---

Photogenic seats available at the kiosk
Image credit: @machimachi_official
Hardcore Jay Chou fans might already be aware that the star has both discreetly and directly expressed his love for the bubble tea brand Machi Machi. While it was originally only available in Taiwan, we can now finally have a taste of it without jetting out of the country with it's opening at Arab Street.

"Machi Machi" spotted in the MV of Won't Cry
Image adapted from: 杰威爾音樂 JVR Music

Image adapted from: @jaychou, @__sy_g
The Cream Cheese Foam series ($5.50) is one of their best-sellers and is a delight if you love your BBT milky and creamy. Chou's favourite, on the other hand, seems to be the Black Milk Tea with Panna Cotta ($7.50), which comes with actual bits of vanilla.
Address: 25 Arab St, Singapore 199724
Opening hours: Sun – Fri 11AM-9PM | Sat 11AM-5PM
Website 
---
4. Yakiniku Like – individual grills 
---
They always say "too many cooks spoil the broth", or in this case, meat. At Yakiniku Like you can be sure that there'll be no extra hands meddling around with the cooking as each seat has its own electric smokeless roaster – great for those who'll prefer to have full control over the cooking of their food.

Private grilling table
To top that off, the grill absorbs the smell, allowing you to walk out of there, smelling fresh enough to continue with the rest of your day without feeling self-conscious.

Image credit: Yakiniku Like Singapore
The Japan-famous restaurant just opened at the foodie paradise of Paya Lebar Quarters. Meat-lovers can look forward to affordable sets priced from $7.80 – that includes rice, a meat platter and sides like soup and kimchi – and premium cuts like wagyu steaks from $29.80.
Address: Paya Lebar Quarter, 10 Paya Lebar Rd, #B1-28, Singapore 409057
Opening hours: 11AM-10PM, Daily
Website 
---
5. GrabKitchen Hillview – 10 different F&B options
---

Image credit: Grab
On top of ride-hailing and delivery services, Grab now has a dine-in option too! Pretty much a minimalist food court, GrabKitchen offers a variety of 10 food and beverages including  popular brands like Thai Dynasty, Wolf Burgers and Playmade. 

Image adapted from: @burgersbywolf, @jtkm93
Everything is prepared in the backend kitchen and you can conveniently grab them from the pick-up counter.  You'll also be able to feast on food and drinks from several establishments at the same time, without having to deal with "no outside food allowed" policies.
No worries if you don't stay near the store's location at Hillview as we hear there are more GrabKitchens to come this year!
Address: 63 Hillview Avenue, Lam Soon Industrial Building, Singapore 669569
Opening hours: 10AM-9PM, Daily
---
6. Kiwami – A5 wagyu beef at Tanjong Pagar
---

Image credit: @iamgonnahackyou
Sometimes all we need after a long day of slogging at work is a good mouthful of delicious, and more importantly affordable, wagyu beef. CBD workers, y'all are in luck as the new Kiwami at Tanjong Pagar sells A5 Miyazaki Wagyu Garlic Fried Rice at a wallet-friendly price of $12.80.

Packed with beef slices, egg, spring onions and an extra pizazz of wok hey.
Image credit: @what.endave.eats
It's not just their premium beef that's reasonably-priced either. Expect Premium Kiwami Tonkotsu Ramen at $12.80 and Hokkaido Snow Crab Fried Rice on Tonkotsu Gravy at $13.80 here as well.
For those who don't work in the area, don't worry as they're open on weekends so you can pop by too!
Address: 1 Wallich Street, #B2-10, Guoco Tower, Singapore 078884
Opening hours: 11AM-10PM, Daily
Telephone: 6246 6630
Website 
---
7. Haidilao Marina Square – robot servers and light projections
---
With nummy soup bases and complimentary perks like manicure and screen protector replacement services Haidilao is a gem steamboat-lovers can't resist. Fans might be glad to know that the chain now has a brand new outlet at Marina Square.

Image credit: Haidilao Singapore
On top of the benefits offered at the other outlets, this new branch has tech-savvy features like robot servers that'll bring you your food alongside the staff, to reduce waiting time.

Plus, the robots have even got cute smiley faces.
Image adapted from: @cs.dude.soh, Haidilao Singapore

Image credit: Haidilao Singapore
To tune up the fancy factor, there will also be light projections of forests, waterfalls and reindeer shone on the walls and some of the tables that'll add a mystical touch to your dining experience.
Address: 6 Raffles Blvd, #01-19 to 25 Marina Square, Singapore 409057
Opening hours: 10.30AM-6AM, Daily
Website 
Also check out our list of Haidilao's healthy menu items.
---
8. Small's – micro-restaurant with omakase pizza
---
We're no stranger to the concept of omakase, but omakase pizza? Probably not.

Small's Neapolitan-style pizza
Image credit: @smalls_sg
Bringing this new concept to our food scene is Small's, a micro restaurant which lies inside Artichoke. The elusive space hides a private omakase pizza bar, helmed by chef Bjorn Shen, and is only open to an exclusive quantity of 12 diners per month.

Cosy interior of Small's
Image credit: @bjornshen
Make sure to jio some friends along as bookings are only available in groups of 4. At $500++ for the group, this is certainly on the pricier end of the spectrum for pizzas. But hey, some say the perfect pizza is priceless.
The menu is split into several courses like that of a fine dining restaurant and includes drinks, appetisers, snacks, modern pizzas and desserts – all of which follows a designated theme. In January, it was 80's throwback pizza.
Make your reservation in advance here.
Address: 161 Middle Rd, Singapore 188978 (within Artichoke)
Website 
---
9. Mong Cha Cha – vegan bubble tea
---
If you've been sipping your way through all the different BBT stores in town, there's a spanking new and unique one at Fortune Centre to check out. While most of the sweet delights out there contain milk, those at the newly opened Mong Cha Cha carry a dairy-free and vegan option.

Image credit: @longliveclean
Dairy milk at this store is replaced with organic plant-based alternatives such as soy or oat so all lactose intolerant and vegan friends can have a taste too. Grab a cup of their Earl Grey Black Sugar Mylk ($5.90) or Oddly Hazy Mylk ($5.90), which are served in eco-friendly compostable PLA cups, lids and straws.

Image credit: @mcc_singapore
Address: Fortune Centre, 190 Middle Rd, #02-03, Singapore 188979
Opening hours: Tue – Sun 11AM-8PM | Closed on Mon
Website 
---
10. Makino – hotpot with mentaiko soup base
---
To avoid having to queue at popular establishments to get your steamboat fix, check the new kid in town, Makino, situated at Paya Lebar Quarter.

Image credit: @flyeetelfly
On top of the usual fare of chicken or mushroom broth, the restaurant carries unique broths like mentaiko and laksa. Choose from a variety of ingredient options to go with, such as yuba (crispy beancurd skin), short ribs and gyu udon (fish meat-based udon).

Image adapted from: Justin Tan
Address: Paya Lebar Quarter Mall #03-28/29, #03-28/29 Singapore 409057
Opening hours: 11.30AM-10PM, Daily
Telephone: 6972 2770
Website 
---
11. Zorba – Greek food at Clarke Quay Riverside
---

Image adapted from: Zorba The Greek Taverna 
Joining all the bars and restaurants at Clarke Quay Riverside is Zorba, which brings a refreshing addition of Greek grub to the food scene.

Grilled Octopus
Image credit: Zorba The Greek Taverna
To replicate the seaside Santorini vibes, the restaurant is situated at the waterfront, facing the Singapore River, and has an authentic menu featuring iconic Greek dishes like eggplant salad Melitzanosalata ($12), and grilled octopus Htapothi Sti Skhara ($30).

Image credit: @zorbatavernasg
Don't worry if you're unable to utter a single word of Greek as there are English translations under each menu item listing.
Address: 3A River Valley Road, Clarke Quay, #01-02, Singapore 179024
Opening hours: Mon – Sat 6PM-12AM | Closed on Sun
Telephone: 8558 1704
Website 
---
12. 1-V:U – restaurant and rooftop day club
---
An embodiment of the phrase "living the high life", 1-V:U is a rooftop restaurant and day club perched atop The Outpost Hotel at Sentosa. 

Rooftop pool facing the sea
Image credit: 1-V:U
Spend a relaxing weekend relaxing at their day club, with Kombu Truffle Oil Loaded Chips ($12) in one hand and fruity gin-based Summer Fling ($18) in the other – all while getting a panoramic view of the beach and sea nearby.

Image credit: 1-VU
Say you're headed there for the evening with bae, head up into their snazzy smart-casual restaurant instead for the lavish menu featuring dishes such as the Jospered French Poulet ($32).
Address: 10 Artillery Ave, #07-01, Sentosa, Singapore 099951
Opening hours: 6.30AM-10.30AM & 11AM-1AM, Daily
Telephone: 6513 7708
Website 
---
13. Mott 32 – luxury and vintage Chinese restaurant 
---
When we hear "let's eat at a Chinese restaurant", what likely comes to mind next is gaudy-looking banquet chairs and typical round tables topped with a white cloth and a lazy susan. Mott 32 which recently opened in Marina Bay Sands, tosses that stigma aside and offers a luxury-vintage dining experience with Tim Burton vibes instead. 

Glasshouse-like interior with plush orange sofas for seats
Image credit: Mott 32
Each Mott 32 branch has a different look and Singapore's garden-like design is said to pay homage to our "garden city" nickname.

Steamed Hot & Sour Shanghainese Soup Dumplings ($10)
Image credit: Kenya Moriuchi
The food here still remains authentic to the restaurant's Cantonese roots, offering dishes like Shanghainese Soup Dumplings ($10), Wok-Fried Whole Crab ($15/100g) and Kung Po Prawn ($40) that both millennials and elders are sure to love.
While its doors are already open during dinnertime, their lunchtime menu will only be available from 11th Feb 2020 onwards.
Address: 2 Bayfront Avenue, B1-42-44, Galleria Level The Shoppes at Marina Bay Sands, Singapore 018956
Opening hours: 11.30AM-2.30PM (not available until 11th Feb 2020) & 5PM-11PM, Daily
Website 
---
14. Barbary Coast – medieval-looking cocktail bar
---

Image credit: @barbarycoastsg
Finding its way to the lanes of shophouses of Boat Quay is Barbary Coast, a medieval-looking cocktail bar with two levels, each with a different theme – Deadfall and Ballroom.

Deadfall theme at  Level 1
Image credit: Barbary Coast SG
Despite its name, Deadfall has nothing to do with death, but rather, is named after the slang commonly used in the US for affordable bars.

Ballroom theme at Level 2
Image credit: @barbarycoastsg
As captivating as their aesthetic is, their alcoholic bevvies are also a huge draw. Cocktails are available at an affordable $14++ per glass and draft beer at just $6 NETT, placing this as perhaps, one of the top watering holes in town, in terms of price, location and ambience.

Image credit: @sobatathomas
Address: 16 North Canal Road, Singapore 048828
Opening hours: Mon 4PM-12AM | Tue – Wed 4PM-1Am | Thu – Sat 4PM-2AM | Closed on Sun.
Website 
Check out our list of the best bars in Singapore as well.
---
15. Keisuke Tokyo (RWS) – limited-time laksa ramen 
---
Keisuke already has 20 outlets islandwide, but their new branch, Ramen Dining Keisuke Tokyo, at Resorts World Sentosa is worth travelling down south for.

Image adapted from: @lychee_boy
On top of carrying Tonkotsu and Lobster Ramen, this outlet also has seasonal Singapore-inspired flavours. From now till 31st March 2020, diners will be able to get their hands on the unique and limited-time Laksa Ramen ($15.90), which infuses the creamy and spicy local dish into their lobster broth.

Image credit: The Red Marker
Other seasonal items to try include Bak Kut Teh Ramen and Mee Pok Maze Soba, both priced at $15.90.
Address: 26 Sentosa Gateway #B1-219/220 Singapore 098138
Opening hours: 11AM-10PM, Daily
Telephone: 6261 6897
Website 
---
16. Connect 71 – affordable gyudon in the West
---

Minimalist and spacious interior of the cafe
Image credit: @c71.sg
This next one is for NTU kids out there looking for some good grub award yourselves after long lectures. Connect 71 is an NTU student-owned cafe tucked away at the Innovation Centre, away from the massive crowds along the North and South Spines.

Image credit: @_mylittlefooddiary
If you're sick of all cafeteria food, head down to indulge in Japanese rice bowls like Gyudon ($9) and fusion dishes such as Lor Bak Bowl ($8), both topped with a gooey onsen egg.
Check out our article on alumni-approved hacks for NTU students. 
Address: 71 Nanyang Drive, #03-23, NTU Innovation Centre, Singapore 638075
Opening hours: Mon – Fri 9AM-9PM | Reservation is required on Sat & Sun
Website
---
17. The Nomads – Silk Road-inspired dishes
---

Image credit: The Nomads SG
Take a trip down to The Nomads, inspired by the iconic Silk Road, for a journey of the gastronomic sorts. Here you can chow down dishes from cuisines along the ancient trade network like Nomads Nan ($18), which comprises a Kazakhstan-styled bread and a special mix of seaweed and animal butter, and served on a bone.

The Nomads Nan with Hunter-gatherer's Butter
Image credit: @seannomnomnom
For the optimal experience, opt for their 11-course A Trail Ablaze ($98) or The Odyssey of Fire ($148) meal, which comes with 17 dishes to indulge in.
Address: 70 Telok Ayer St, #01-01, Singapore 048462
Opening hours: Mon – Sat 6PM-11PM | Closed on Sun
Telephone: 6977 7057
Website 
---
18. Gong by Drinks & Co – resto-bar with local food near Bugis MRT 
---
Conveniently located near Bugis MRT for easy catchup sessions, Gong is a resto-bar where you can get hawker fare in the comforts of a restaurant setting, with a glass wine on the side.

Housepour Chardonnay
Image credit: @littledevil_98
Head down between 11AM – 7PM, daily to catch the happy hour where drinks are going at $7 for house pour wine, $12 for a margarita and $9 per pint of Sapporo Premium beer. 

Image credit: @rain498
To go with, order classic Asian dishes like Fried Hokkien Mee (from $13) and Mee Goreng ($13). Fret not if you prefer to pair your wine with more conventional western grub as dishes like Rib Eye Steak ($29) are also available.

Image adapted from: The Gong by Drinks & Co
Address: 7 Fraser Street, #01-59/60 Duo Galleria, Singapore 189356
Opening hours: Thu – Tue 11AM-12AM | Wed 9AM-12AM
Telephone: 9619 4568
Website 
---
19. One77° – bistro cafe at Expo
---

Image credit: One77°
After getting your shopping fix at one of Expo's many warehouse sales, rest your feet and refuel at One77°. Although small, the entire wall of  floor-to-ceiling glass sliding doors allows plenty of natural light to fill the indoor space. 

Teochew-Style Braised Wagyu Beef Cheek, topped with an onsen egg
Image credit: @iamnotabutterfly
Dive into intriguing Asian fusion dishes like Singapore Laksa Mee Tai Mak and Teochew-Style Braised Wagyu Beef Cheek ($18), the latter a top hit among patrons so far.
Address: Singapore Expo, MAX Atria (outside Hall 3), 1 Expo Drive, Singapore 486150
Opening hours: 11AM-4PM,Daily
Telephone: 6403 2599
Website 
---
20. Kong Cafe – minimalistic cafe with waffles
---
Simple and minimalistic from floor to ceiling, Kong Cafe is a quaint spot to unwind at with some waffles.
Order the Honey Butter Waffles ($18) – these come with 2 delightfully thick waffles and K-fried chicken or Savoury Waffle to start the day with something savoury. If desserts are what you're feelin' opt for their ice cream waffles instead.
Address: 896 Dunearn Road, #01-11, Sime Darby Centre, Singapore 589472
Opening hours: Mon – Wed 8AM-6PM | Thu – Fri 8Am-10PM | Sat & Sun 9AM-10PM
Website 
---
New cafes and restaurants in February 2020
---
With these new cafes and restaurants in February 2020, there're plenty of refreshing options for everyone, regardless of whether you're looking to treat yourself at a rooftop day club, or are simply looking for an easy and affordable place to dine in the CBD.
Also check out our articles on February's new deals and things to do.
Need more food? Read our past monthly food articles here: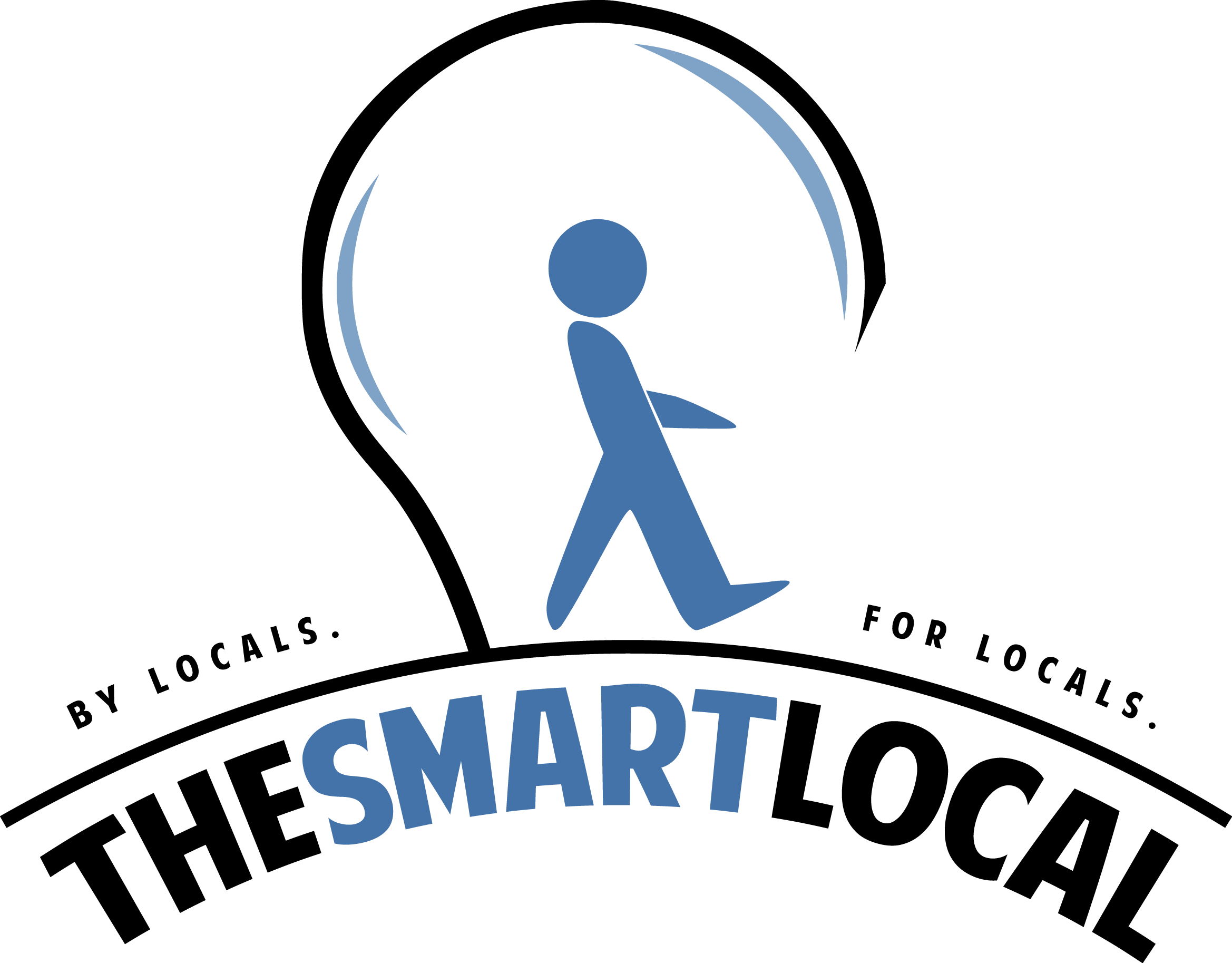 Drop us your email so you won't miss the latest news.