Things to do in February 2020 in Singapore
---
Those looking for something fun to do other than the standard Valentine's dinner date are in luck, because there's something for every sort of couple this month – a naughty poetry reading for the Literature geeks, a multicoloured light show for the IG duo, and staycations in a shipping container for those who just want to spend some quality time together.
And if you're single, that's alright – just use these ideas for your next hangouts with your clique for they're just as good for large groups to partake in as well.
---
1. 
See Siloso beach get illuminated with the Magical Shores light show
---
Image credit: Sentosa
Everyone seems to have a penchant for colourful light projections these days. For your fix of dazzling light displays, check out Sentosa's new Magical Shores light and music show where rainbow projections will dance over the sands of Siloso beach.
Image credit: Sentosa
This is a permanent show that's free for all to watch, running for 3 hours each evening. You can drop by anytime within those 3 hours to admire the spectacle as you soak in the seabreeze.
Time: 7.30PM-10.30PM, Daily
Venue: Siloso Beach, Sentosa
Price: FREE
Website
---
2. Attend a naughty Valentine's poetry reading hosted by Preetipls
---

Image credit: @preetipls
Feel yourself blush hard this Valentine's Day with Please Text Me Back: A Filthy Valentine's Reading, organised by local indie publisher Ethos Books. Hosted by none other than Preetipls, "Singapore's top love guru" (or so she calls herself), this naughty poetry reading will also involve homegrown poets Alfian Sa'at, Pooja Nansi, and Marylyn Tan.
Date: 14th Feb 2020
Time: 8PM-9PM
Venue: The Projector
Price: $15.
Website
---
3. Create abstract art with paint guns and buckets at Splat Paint House
---
If you missed your chance to enjoy art therapy at Splat Paint House the last time they were here, you'll be glad to know that they've since opened up a permanent facility. It's much like art jamming, but instead of creating perfect, precise paintings with paint brushes, you'll be splashing paint all over your canvas using buckets and a squirt gun!
The result? A colourful abstract masterpiece that's truly one-of-a-kind.
Address: 207A Upper Thomson Road, Singapore 574346
Opening hours: Tue – Thu 3PM-9PM | Fri 3PM-10PM | Sat 11AM-10PM | Sun 11AM-8PM (Closed on Mondays)
Telephone: 8930 0947
Website
---
4. Contribute to Food from the Heart's food drive to start a Community Shop for the needy
---
Image credit: Food from the Heart
Non-profit organisation, Food from the Heart, is opening up a Community Shop at Mountbatten where the underprivileged can pick up groceries for free. This allows them to choose items that they require, rather than relying on donations that they may not necessarily need.
In order to kickstart the shop, they'll first need to collect 10,000 food items, and you can contribute by dropping off food items at their food drive.
This particular food drive is happening till the end of the month, though regular contributions are always welcome.
Date: Until 29th Feb 2020
Venue: Block 13 Old Airport Road
Website
---
5. Have a night out at the cowgirl-themed Coyote Ugly Saloon
---
Image credit: @anjdrinkstothat
The New York cowgirl-themed bar which inspired the Coyote Ugly movie has now made its way to Singapore – with the whole works of tabletop dancing, a mechanical bull patrons can ride, and even random bear mascot appearances.
Ladies are welcome to get on stage and dance with the female bartenders and dancers – also known as coyotes. Sorry, boys, you'll just have to watch from the stands.
Image credit: @anjdrinkstothat
To clear any misconceptions, Coyote Ugly Saloon isn't meant to be sleazy at all. Sure, their staff may be sexily dressed in midriff-baring plaid shirts, but owner Liliana Lovell stresses that her bar franchise is an empowering "women's world" where females dominate. And no, unlike in a siam diu, the coyotes aren't expected to play games or cosy up with male customers.
Address: 3B River Valley Road, #01-08 Block B Clarke Quay, Singapore 179021
Opening hours: 5PM-3AM, Daily
Telephone: 6261 6564
Website
---
6. View impressive flying displays at Singapore Air Show
---

Image credit: Singapore Air Show
Many of us travel bugs have been on countless airplane rides, but we rarely get the chance to appreciate aircraft from the outside – apart from that short fighter jet segment during NDP. Learn more about aviation at the Singapore Air Show, during which you'll get to view flying displays with planes creating stunning formations in the sky.

Image credit: Singapore Air Show
You'll also be able to view the planes up-close on ground, and even experience sitting in the pilot's cockpit.
Date: 15th – 16th Feb 2020
Time: 9.30AM-5PM
Venue: Changi Exhibition Centre
Price: $27. Get your tickets here.
Website
---
7. Take your kids to Smigy, an indoor playground with ball pits and mini vehicles
---

Image credit: Smigy Playground
Let the kiddos channel their boundless energy at Smigy, a new indoor playground that opened at PLQ Mall in Paya Lebar late last year. Decked in inviting colourful pastels, the vast playzone has ball pits, a sponge pit, mini trampolines, tube slides, and plenty of climbing structures for your active little one.

Image credit: Smigy Playground
There are also functional mini vehicles and a costume rack for your child to play pretend with. Whether they want to be Batman or a princess, anything is possible!
Address: 10 Paya Lebar Road, #03-05/06 PLQ Mall, Singapore 409057
Opening hours: 10AM-9PM, Daily
Telephone: 8797 3001
Website
---
8. Take part in a beauty swap for brand new and lightly-used cosmetics
---

Image credit: @beautybloggerbunny
Some of us are guilty of making impulse buys on cosmetics and skincare – but can you really blame us, when Sephora is a giant room of temptation?
Instead of letting them expire in your cupboard, bring your brand new and/or lightly-swatched beauty products to Pop-Up Pantry: A Valentine's Beauty Swap and give them to others who might want them more – and pick up something that you might have better use for while you're at it.
It's a more eco-friendly means of getting rid of your unwanted pieces as you won't be contributing to unnecessary waste this way.
Date: 8th Feb 2020
Time: 11AM-4PM
Venue: MAKERLALA
Price: FREE. Register for your slot here.
Website
---
9. Watch Harry Potter and the Goblet of Fire in Concert
---
Image credit: MTL Blog
A true Potterhead never gets sick of rewatching the Harry Potter series, and might even know plenty of the lines by heart. While cosying up at home for your HP movie marathon might be tempting, it'll be an even more intense experience with Harry Potter and the Goblet of Fire in Concert – where a live orchestra will be playing all the familiar tracks and sound effects as the show is projected on a huge screen.

Date and time: 28th Feb 7.30PM | 29th Feb 7PM
Venue: Esplanade Theatre
Price: From $79. Get your tickets here.
Website
---
10. Appreciate paintings and installations at Cuturi Gallery, Orchard's newest contemporary art gallery
---

Image credit: Cuturi Gallery
Cuturi Gallery is the newest contemporary art gallery in town, conveniently located at Orchard Road's Pacific Plaza. Drop by in between a round of shopping to admire a series of eclectic paintings and installations, in rotating exhibitions that run for around a month at a time. Entry is free of charge!

Image credit: Cuturi Gallery
Address: 9 Scotts Road, #02-16 Pacific Plaza, Singapore 228210
Opening hours: Mon – Sat 11AM-7PM | Sun 12PM-6PM
Telephone: 6917 7024 / 8182 0214
Website
---
11. Play old-school arcade games at the Retrogaming Bash @ Level Up
---
Go back to your favourite old-school arcade classics like Puzzle Bobble, King of Fighters, and Air Hockey at the SAFRA Retrogaming Bash @ Level Up. Though organised by SAFRA, you don't have to be a member in order to attend. It's free for ladies and just $10 for men, and each person will get 1 free drink – alcoholic or non-alcoholic, it's your choice.
You'll also receive a goodie bag worth over $200, inclusive of Anywhr vouchers for your next overseas adventure.
Date: 8th Feb 2020
Time: 2PM-5PM
Venue: Level Up
Price: FREE for females | $10 for males. Get your tickets here.
Website
---
12. Have a staycation in Singapore's first shipping container hotel
---

Image credit: Shipping Container Hotel Pte Ltd
We've heard of eateries operating out of shipping containers, but you might be surprised to know that Singapore's first shipping container hotel has recently opened at Ayer Rajah. Prices start from an affordable $140/night, and the seemingly space space comes fully equipped with a kitchen, dining area, TV corner, and washing machine. That's more than what some boutique hotels provide!

Image credit: Shipping Container Hotel Pte Ltd
Rest assured there will be a proper bed and a nice clean bathroom so you can relax in total comfort. It's just like a home away from home.
Address: 73 Ayer Rajah Crescent, #01-18, Singapore 139952
Telephone: 6665 7500
Website
---
13. Chill out with music and art installations at the eco-conscious Garden Beats Festival
---
Image adapted from: Garden Beats
Party the conscious way at Garden Beats, Singapore's first and only 100% carbon neutral music festival. Apart from the chill tunes of artistes like Foals, Crussen, and The Illustrious Blacks, the 9.5-hour event will also include conscious talks and support for tree-planting initiatives. All F&B vendors will be using tin mugs instead of disposable plastic cups, and there will be plenty of recycling and compost bins all around so nothing goes to waste.

Dance to Bliss, which incorporates stretch fabric to create ethereal and expressive performances.
Image credit: Garden Beats
Other than that, you can also feast your eyes on an art lane with glowing installations, as well as theatre and dance performances.
Date: 29th Feb 2020
Time: 1PM-10.30PM
Venue: Fort Canning Park
Price: From $148. Get your tickets here.
Website
---
14. Go on a blindfold walk in support of the visually imparied at Run for Light
---

Image credit: Run for Light
Keep your new year's resolution of staying fit by attending Run for Light, a charity run/walk. A portion of the proceeds will go towards Guide Dogs Singapore, a non-profit organisation that helps the blind through mobility training and pairings with guide dogs.
To walk in the shoes of the visually impaired, opt to take on the blindfold walk, where you pair up with a friend and one person gets blindfolded while the other guides them along. If you'd like to work up a sweat, opt for the 5KM or 10KM run instead.

Image credit: Run for Light
In addition to the event tee, finisher medal, and duffel bag, you'll also receive a tube of muscle rub and return ferry ticket to Batam.
Date: 22nd Feb 2020
Time: 5PM-10PM
Venue: Punggol Waterway Park
Price: From $38. Get your tickets here.
Website
---
15. Watch your fave queens in action at RuPaul's Drag Race: Werq The World Tour 2020
---

Image credit: Voss Events

Fans of RuPaul's Drag Race can look forward to their favourite kweens like Aquaria, Plastique Tiara, and Violet Chachki strutt their stuff in their Werq The World 2020 tour. Happening for one night only, the show will be full of sass, colourful fashion, and a whole dose of fabulosity.
Date: 27th Feb 2020
Time: 8PM
Venue: The Star Theatre
Price: From $108.
Website
---
16. Listen to piano maestro Yiruma play his classic tunes live
---
Image credit: Mode Entertainment
Even those who aren't musically inclined would recognise "River Flows In You" and "Kiss the Rain" – tunes by Korean pianist and composer Yiruma that have now become classics. Listen to these calming pieces and more played live at his upcoming concert in Singapore at the end of this month.
Date: 29th Feb 2020
Time: 8PM
Venue: The Star Theatre
Price: From $98. Get your tickets here.
Website
---
Events in February 2020
---
Surprise your partner – or new Tinder date – with these fun new activities during the month of love. Ranging from concerts to charity events and artsy stuff, there's plenty to occupy yourselves with for the whole 29 days of February.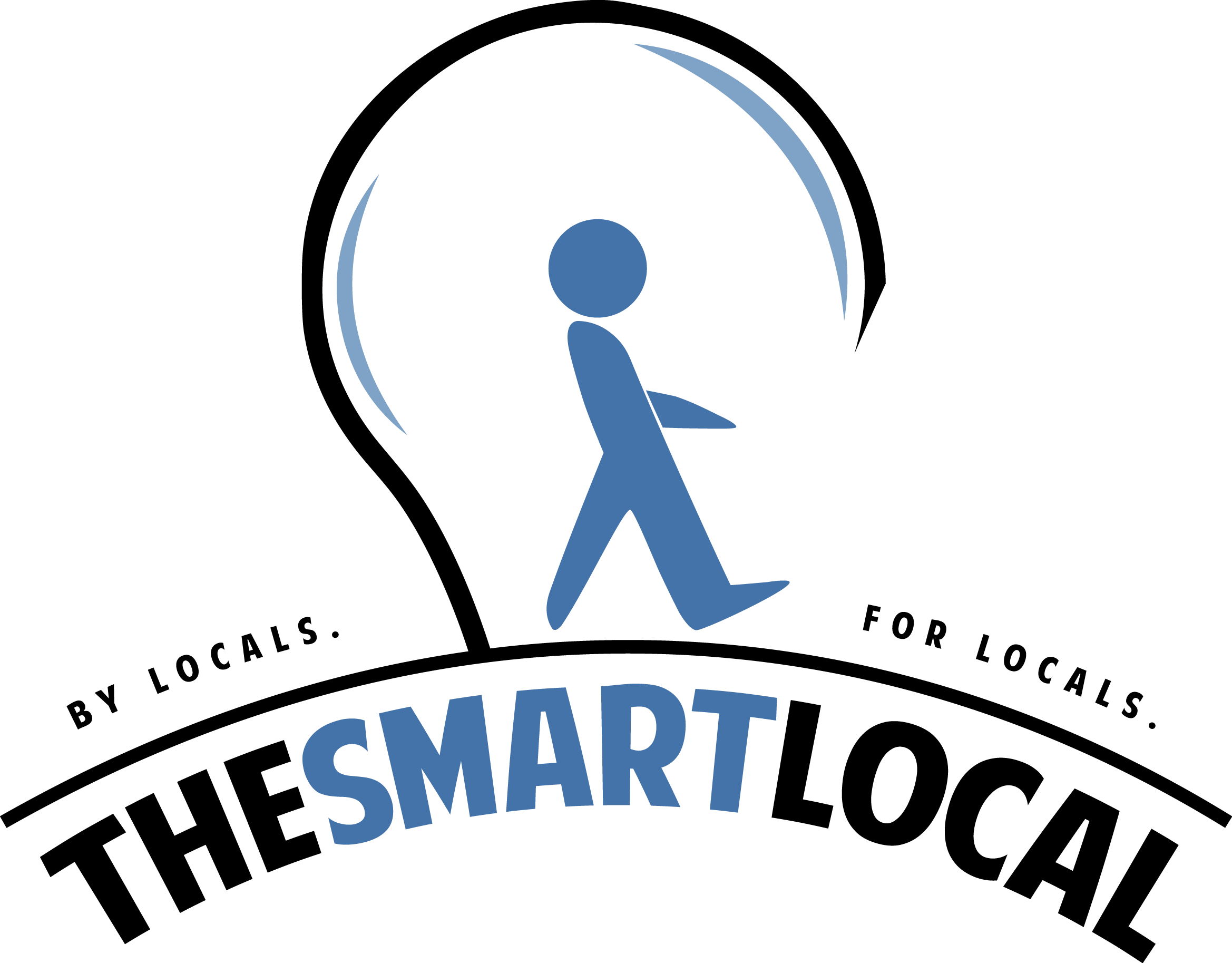 Drop us your email so you won't miss the latest news.