New restaurants to try in October 2019
---
Image adapted from: White Rabbit Singapore, @takeshi.noodle
October always presents us Halloween parties and the annual Halloween Horror Nights, but there's more to celebrate this month – with these new cafes and restaurants dishing out the likes of White Rabbit Milk Bubble Tea and hawker dishes cooked by robots. 
---
1. Sesame Street Cafe – themed pop-up at Kumoya
---
You can't call yourself a 90's kid if you've never watched Sesame Street. Old but definitely gold, the show's vibrant characters are now coming to us in the form of a Sesame Street x Kumoya pop up cafe at Bugis.

This comes with a free Cookie Monster plushie!
The menu items here celebrate each of the iconic characters such as ABCD and E for Elmo Japanese Seafood Curry Rice ($26.90) as well as the Cookie Monster's Cookie Shot With Matcha Milk ($14.90) dessert.
Address: 8 Jalan Klapa, Singapore 199320
Opening hours: Tue – Thu & Sun 12PM-9:30PM | Fri 12PM-10PM
Website
---
2. Morphine Coffee – cold brew coffee from $2.10
---

Image credit: @yanfoodography
Here's a fun fact: 1st October is actually international coffee day. 
Aptly named to serve the addictive caffeinated treat, Morphine Coffee is a micro-roastery located in Paya Lebar Quarter. To get your gears up and running throughout the day, head down to order their coffee priced from an affordable $2.10.
Unlike your usual cuppa, the coffee beans here are made from higher-grade Java Robusta beans and are cold-brewed to reduce bitterness.
Check out our article on cold brew delivery options in Singapore.
Address: 10 Paya Lebar Road, Paya Lebar Quarter, #01-K5, Singapore 409057
Opening hours: Mon – Fri 9AM-9PM | Sat & Sun 10AM-10PM
Website
---
3. Starter Lab – best sourdough bread from Bali 
---

Image credit: @jolztx
Bali is well known for their sun, sand and sea but those who've been there would know they have an amazing cafe scene as well. Starter Lab, a cult bakery from their shores, have finally opened their first overseas outlet in Singapore, along Havelock Road.

Cheese platters with Danish Rye are also available
Image credit: @starterlab.sg
Known for their artisanal sourdough bread that some claim is Bali's best, this cafe serves up a mean brunch with items such as Starter Lab 3 Cheese Sandwich ($19) and Salmon Smørrebrød ($16) which comes with smoked salmon topped with house-made dill crème fraîche.

Image credit: @siewkiangz
Address: 721 Havelock Road Singapore 169645
Opening hours: 8.30AM-5PM, Daily
Telephone: 9839 0408
Website
---
4. White Rabbit Candy Pop-Up – White Rabbit bubble tea
---

Image credit: White Rabbit Singapore
White Rabbit Candies was every 90's kid's childhood staple snack, and now it's making a comeback in the form of bubble tea.
This October, there will be a pop-up White Rabbit Milk Drink Speciality Shop near Tanjong Pagar selling a variety of items from the nostalgic brand including White Rabbit Milk bubble tea, perfume, bags and even shampoo!
The exact dates of the pop-up have not been announced so stay tuned to their Facebook page for the latest updates.
Address: 7 Shenton Way, Singapore 068810
Website
---
5. HAYAI – Japanese sushi sandwiches
---

Image credit: @cliffton_jt
Sandwiches are great, and so is sushi. If you'd like a combination of both, head to HAYAI, which dishes up healthy onigirazu – aka Japanese styled sandwiches where the ingredients are held together with seaweed and rice instead of the usual buns.
Prices of the onigirazu range from $5-$7, with ingredients such as teriyaki chicken, chicken katsu and smoked salmon to choose from, along with 3 condiments of your choice.
Address: 10 Paya Lebar Road, Paya Lebar Quarter, #B2-K3
Opening hours: 10AM-10PM, Daily
Telephone: 9001 4050
Website
---
6. Origin + Bloom – European-inspired patisserie at MBS
---

Image credit: @donaya_meiya
There are desserts that you can't wait to shove down, and then those that you need to admire for a good few minutes before delicately cutting into.

Not an actual mango!
Image adapted from: Cecil Dulam
For gorgeous desserts that fall into the latter category, pop by Origin + Bloom, a new European-inspired patisserie at the hotel lobby of Marina Bay Sands. Their pastry chef,  Antonio Benites, creates works of art such as Mango ($10) – mango mousse in a chocolate shell filled with passion fruit lychee jelly. Extra points go to its delicate presentation that resembles an actual mango.

Image credit: @marinabaysands
Bread lovers can also look forward to fresh bakes with local flair such as their No. 65 ($14) a chicken rice inspired baguette, as well as "Otah Otah" Croissants ($5.50).
Address:  Lobby Marina Bay Sands, 10 Bayfront Avenue, Singapore 018956
Opening hours: 7AM-10PM, Daily
Telephone: 6688 8588
Website
---
7. Nasty Cookie – gooey NYC-style cookies
---

Image credit: @nastycookiee
Chunky, gooey and jumbo-sized – those are the best type of cookies. To treat yourself to a sinfully good snack, grab a doughy treat from Nasty Cookie, located in Funan Mall.

Tiffany blue interior

Biscoff Cookie
Image credit: @nastycookiee
Here you'll be able to shove down New York-style cookies in unique flavours such as Let's Pretzel ($4.90), Biscoff Cookie ($4.90) and Cookies and Cream ($4.90). 
 Warning: their Instagram is filled with food porn. Do not scroll at night.
Address: #02-35, Funan Mall, 107 North Bridge Road, Singapore 179105
Opening hours: Mon-Thu 11.30AM-9.30PM | Fri- Sun 11AM-10PM
Website
---
8. Fong Sheng Hao – famous charcoal grilled thick toast from Shilin Night Market
---

Image credit: @traveleatswithmel
If you've been to Taiwan's Shilin Night Market, you've probably come across Fong Sheng Hao, famous for their charcoal-grilled thick milk toast. Lucky for us, they've recently opened their first-ever branch in Singapore.
Located in Paya Lebar, the new cosy 32-seater cafe offers 14 variations of grilled toast such as Egg and Cheese ($6.50) and Mayo Potato ($5.80). Local-inspired variations such as Kaya Butter ($4.20) are available as well.

Image credit: @alisonwong2
Address: #B2-04, Paya Lebar Quarter, 10 Paya Lebar Rd, Singapore 409057
Opening hours:  8AM-9.30AM, Daily
Telephone: 6970 0720
Website
---
9. Wang Yuan Desserts & Coffee – local dishes in a peaceful cafe environment 
---

Chendol Coconut Snow Mountain
Image credit: @wangyuancafe
For local treats zhnged up with a unique twist, head down to Wang Yuan Desserts & Coffee,  a cosy cafe located in Chinatown. Since it's located in a quaint and peaceful shophouse setting, diners will be able to get delectable local food without having to go through the usual ritual of fighting for seats with other hungry visitors during meal times.

There are grubs for hungry patrons available here too, such as Traditional Katong Laksa ($7) and Seafood Laksa Risotto ($15.80)
Image credit: @wangyuancafe
Their Chendol Coconut Snow Mountain ($10.80), a fancy version of the traditional chendol, comprises shaved ice served in a coconut husk and topped with homemade gula melaka, red bean, sweet corn, gula melaka and attap seeds.
Other desserts available here include the Ceriously Surprised Snow Mountain ($7.80) and Chocolate Meringue Snow Mountain ($10.80). Read more about their desserts here.
Address: 33 Keong Saik Road, Singapore 089140
Opening hours: Mon – Thu 9AM-10PM | Fri 9AM-12AM | Sat 10AM to 12AM | Closed on Sun
Telephone: 8348 3393
Website
---
10. Teabrary – bubble tea kiosk opened by Vivian Lai
---

Signature Milk Tea ($3.90)
Image credit: @littlesweetbonsbons.aczh
It seems that bubble tea stores in Singapore are popping up at devilish speeds, and while it's getting tougher and tougher to decide which brand to get, we're not complaining because there's no such thing as too much bubble tea. Not at all.
One of the latest players on the field is Teabrary at Raffles Xchange, a cafe owned by Vivian Lai, a Channel 8 celebrity.

Who knows, you might end up meeting other celebrities while you are there!
Image credit: @teabary_tw
Head over to grab a cup of one of their Milk Teas, Premium Teas and Cheesiatos (cheese foam) priced from $3.50 to $6.
Address: Esplanade Xchange B1-12 1 Raffles Blvd, S039593
Opening hours: 10AM-8.30PM, Daily
Website
---
– Restaurants –
---
11. The Garden Club – vegan-friendly rooftop restaurant and bar
---

Image credit: @thegardenclubsg
Vegan food might be hard to come by, but for all those going on a plant-based diet out there, there's a new addition to the scene in Singapore – The Garden Club. Situated on an airy alfresco rooftop space along Shenton Way, this restaurant cum bar is great for all conscious eaters out there.

Image credit: The Garden club
Hungry eaters can gobble down the Beyond Meat Cheeseburger And Fries ($26) which provides a good punch of flavour despite being completely vegan. If you're looking for a lighter mid-day snack, there are brunch options like their vegan Green Machine Smoothie Bowl ($10) made from kale, banana and maple caraway available as well.

Image credit: @thegardenclubsg
It'll be a total waste to go to a rooftop bar without grabbing a boozy drink to end the night, so order a cocktails priced from $16.
Address: 6A Shenton Way, OUE Downtown Gallery, #05-01, Singapore 068815
Opening hours: Mon – Fri 10AM-11.30PM | Closed on Sat & Sun
Telephone: 6971 8265
Website
---
12. Kaunta Singapore – Japanese restaurant with fancy plating
---

Image credit: @kauntasg
Japanese food is aplenty in Singapore, but if you're looking for a cosy and intimate dining experience, head to Kaunta, a 20-seater modern Japanese restaurant located near Tanjong Pagar. 
With imported fresh seasonal produce from Japan, this restaurant serves up atas Japanese fare such as Bara (from $35) served with seasonal fish, uni and unagi, and A5 Miyazaki Wagyu ($70) served with uni, shaved truffle and an onsen egg.

Hokkaido Chirashi
Image credit: @cherylko
For a real feast though, dive into their Hokkaido Chirashi ($75), a gorgeous and gargantuan platter of various seafood like caviar, hotate, awabi, ikura, bontan and snow crab or lobster.
Note that reservation can only be made through their telephone number listed below!
Address: 11 Kee Seng Street #01-12 Singapore 089218
Opening hours: 11.30AM-3PM & 5PM-10PM, Daily
Telephone: 8788 3535
Website
---
13. Wursthaus Switzerland – Swiss cuisine at PLQ
---

Image adapted from: @wursthans.sg
Opening in Paya Lebar Quarters in mid-October, Wursthaus Switzerland is a Swiss restaurant serving up comfort food such as Brotsuppe (bread soup) and pork chop sandwiches. Desserts like tarts and pie will also be able to complete your meal with. Stay tuned to their Instagram page to find out more.
Address: 10 Paya Lebar Rd, Singapore 409057
Opening hours: 10AM-10PM, Daily
---
14. 藝 Yì by Jereme Leung – modern Chinese cuisine
---

Image credit: @raffleshotelsingapore
Raffles Hotel has recently reopened its doors and is now home to an array of new restaurants. If you're looking for somewhere to dine on a special occasion this month, look no further than 藝Yì by Jereme Leung for fine modern Chinese cuisine.

Image credit: @thehungrycow
With contemporary spins on traditional Chinese cuisine, the dishes here take the provincial cuisine from various parts of China and adapts them into an artistic variation, perfect for a modern celebratory dinner with the family.
Address:  #03-02, Raffles Arcade, 328 North Bridge Rd, Singapore 188719
Opening hours: 11.30AM-1.30PM & 6.15PM-9.15PM, Daily
Website
---
15. Takeshi Noodle Bar – first mala seafood ramen in Singapore
---

Seafood Szechuan Mala Iberico Tonkotsu packed with seafood such as prawns, muscles and squids
Image credit: @takeshi.noodle
These days, the spicy, tingly mala isn't just a flavour – it's a whole trend that's become a national favourite, with all kinds of recipe adaptations making its way into restaurants around the country. 
If you simply can't get enough, head to Takeshi Noodle Bar for a bowl of their Japanese-Chinese fusion Seafood Szechuan Mala Iberico Tonkotsu ($21.90). The mala portion of the dish carries its own, with the distinct spicy and numbing sensations melding well with the seafood and meaty tonkatsu flavours of the dish.

Image credit: @takeshi.noodle
For those who can't take spice, fret not as there is an assortment of other decadent dishes available such as the Creamy Mentaiko Linguine with Aburi Salmon ($20) and Sliced Wagyu Beef with Truffle Iberico Tonkotsu ($23.90) that'll still make your taste buds tingle with excitement.
Address: 12 Teck Lim Road, Hotel Soloha, Singapore 088387
Opening hours: Mon 12PM-3PM, 5PM-11PM | Wed- Fri 12PM-3PM, 5PM-11PM | Sat & Sun 12PM to 11PM
Website
---
16. The Elephant Room – modern Indian cocktails
---

Image credit: The Elephant Room
Decked in classy vermillion and gold, colours used during grand occasions in India, The Elephant Room is a concept bar offering food and drinks inspired by Indian culture. For those looking for a bar experience that veers off the usual, this is the place to jio your buds to.

Rum-based Tekka
Image credit: The Elephant Room
Kick back at their bar after work to unique drinks all priced at $22 such as Tekka, made from Old Monk rum, spiced palm and banana skin, or Jothi's Flower Shop with jasmine gin topped with hints of davanam herbs, lime and honey.

Image credit: The Elephant Room
Beyond alcohol, there are also savoury and spice-packed dishes for chow such as their Tamarind Prawn Curry ($24), comprising 3 grilled tiger prawns and tamarind curry, with a side of flat bread as well as their Butcher's Lamb Broth ($18) which comes with a spiced lamb shoulder and fennel sourdough.
Address: 20A Teck Lim Road, Singapore 088391.
Opening hours: Mon – Sat 5.30PM-12AM | Closed on Sun
Telephone: 9782 9437
Website
---
17. Mozen Gardens – chirashi and wagyu beef don
---

Image adapted from: Mozen Gardens
North-Easties, heads up as there is a new casual dining spot headed your way in Serangoon Gardens. The freshly opened Mozen Gardens serves up fresh Bara Chirashi ($15.80) and Wagyu Beef Dons($18.80), reasonably priced considering that all ingredients are delivered fresh to their kitchen daily.

Wagyu Beef Don – with medium cooked beef topped with deep-fried garlic bits
Address: 1 Maju Avenue,  #01-09/10, myVillage@Serangoon Gardens, Singapore 088387
Opening hours: Wed-  Fri 12PM-3PM, 5PM-11pm, Sat – Sun 12pm-11pm | Mon 12PM-3PM, 5PM-11PM
Telephone: 9119 0700
Website
---
18. Hawkee – local dishes cooked by robots
---

Image credit: @missonsgcafes
Robot restaurants have been popping up all around the world, and this October, we're getting one in Singapore. Named Hawkee, which means curious in Hokkien, this concept restaurant melds traditional local food with modern technology, to provide a modern kopitiam experience.

Image credit: Hawkee
Despite the expensive nature of the concept, patrons can still look forward to affordable local favourite dishes such as Hokkien Mee ($6-$10) and Mala Xiang Guo ($8.90-$18.90). 
You can say this one has service staff that won't get mad, even if you push their buttons. 
Address: Frasers tower, 182 Cecil Street #02-01/02, Singapore 069547
Opening hours: Mon – Fri 11AM-8PM | Sat 11AM-2.30PM | Closed on Sun
---
19. Amazing Hokkaido – overflowing salmon roe rice bowls
---

Image credit: Julius Lim
When it comes to Japanese food, one of the classic must-have of any sushi feast is the salmon roe sushi. And Amazing Hokkaido has taken our love for that and extrapolated it into a lavish salmon roe mountain that's a definite jaw-dropper.
Bursting Salmon Roe Rice Bowl ($39) is every seafood lovers dream come true, with its mega-pile of fresh soy-marinated ikura piled on top of the Japanese rice. With this, each bite is a burst of juicy and salty flavours, and there's nothing else to taint or dilute out the taste of these Hokkaido-imported bursting pearls.
Address: 30 Robertson Quay #01-16, Riverside View, Singapore 238251
Opening hours: 5:30PM–11PM, Daily
Website
---
20. Belimbing Superstar – Peranakan dishes
---

Image credit: @blueskiescottonclouds
Newly opened along Ann Siang Hill, Belimbing Superstar by the Coconut Club dishes out a vast range of Nonya fare with dishes such as Ayam Buah Keluak ($7.50), Babi Pongteh ($6.50) and Chap Chye ($5).

Image credit: Melissa L
The cafe is situated in Peranakan-style shophouse, a nice cherry on top for the experience, with a wood-decked minimalistic interior.
Address: 8 Ann Siang Hill, Singapore 069788
Opening hours: Tue – Sun 11AM-3PM | Closed on Mon
Telephone: 6974 0998
Website
---
New restaurants in Singapore
---
With all these drool-worthy food, the only true horrors we'd face this month would probably be the numbers on our weighing scales after we've conquered them all. But hey, if you live to eat rather than eat to live, will there really be any regrets?
Check out our coverage of the past months' new restaurants here:
We also have a list of activities to check out for this month, so don't miss out!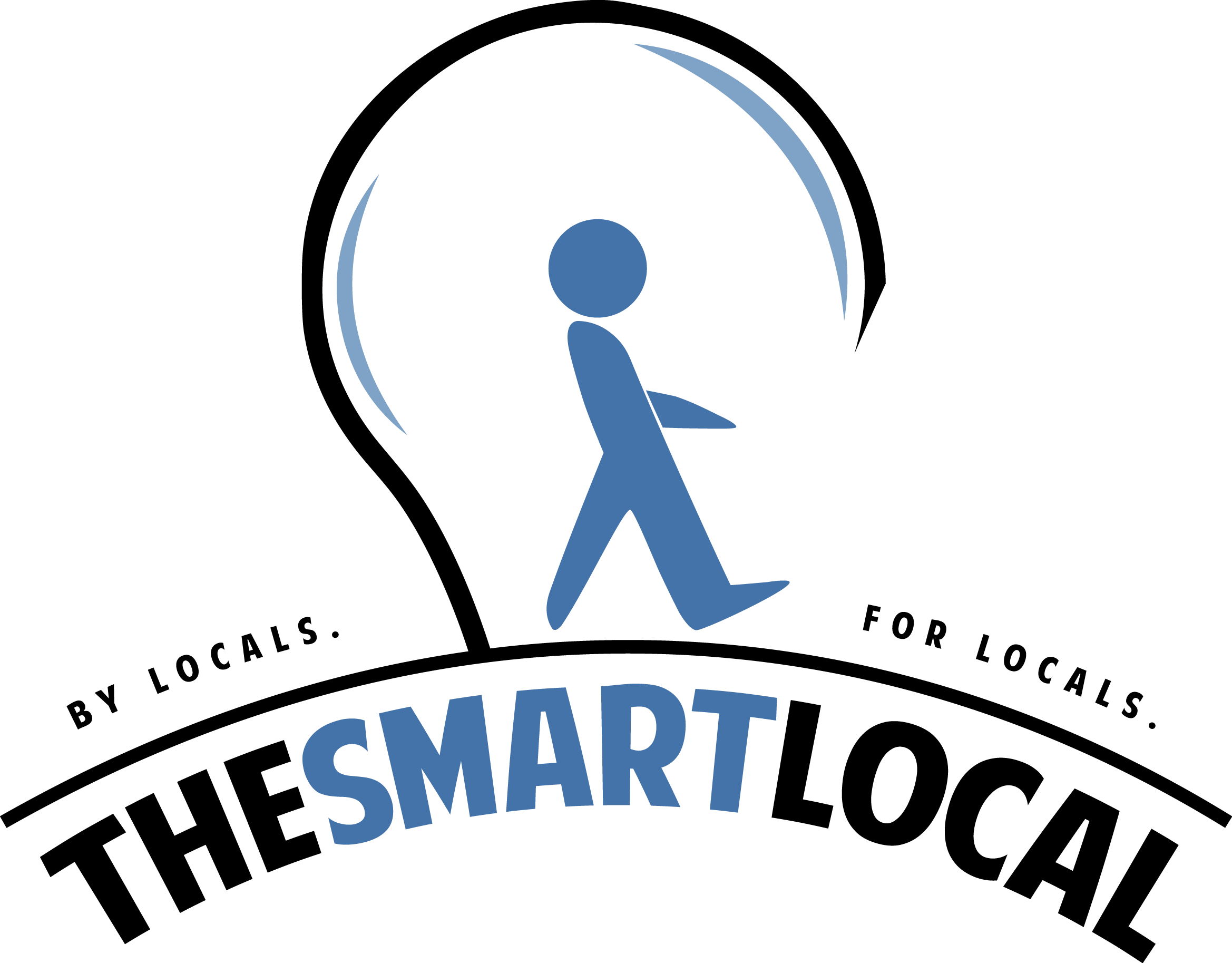 Drop us your email so you won't miss the latest news.