100% vegan eateries in Singapore
Image adapted from: @joycestarbean, @nomvnom_sg
You may or may not have heard of Impossible Foods, but they've recently brought their iconic plant-based "meat" to Singapore. It's said to taste like real meat, feel like real meat, and smell like it too.
For all the burger-lovers seeking a new conquest and the vegans looking for their next meal, here's a list of fully vegan cafes and restaurants to charge up your body with some yummy power foods:
Check out our other vegan food articles here:
1. HRVST Bistro – CBD rooftop cafe with herb garden
Image credit: @miles_smiless
HRVST Bistro is a rooftop cafe and bar that oozes with romantic vibes. It's perfect for all the CBD dwellers looking for a pretty place to chill with good food.
Image credit: @veggiexplorer
For something hearty, order their Vegan Carbonara ($18) made with cashew cream and topped with mushroom bacon, broccoli and cauliflower. There are other main dishes such as Tomato Risotto ($18) as well as bar snacks such as the HRVST Fried Cauliflower ($12) and Cassava Chips ($10).
Image credit: @abt.hrvst
End your meal on a sweet note with their house-made plant-based Ice Cream Waffle drizzled with honey.
Before you leave, take a walk in their herb garden where they grow their own produce
Image credit: @mariaubergine
Note: HRVST is currently closed for renovation. Stay tuned to updates on their Facebook page.
Address: 6A Shenton Way, Oue Downtown Gallery, #05-01, 068815
Opening Hours: Mon-Fri 11.30AM-2.15PM, 5.30PM-9.45PM
Telephone: 6920 7500
2. Soul ALife – quinoa bowls with beetroot hummus
Image credit: @joycestarbean
Soul ALife's menu is made up of fully plant-based items and it doesn't hurt that they have pretty hanging chairs for customers! Get their signature Buddha Bowl ($9.90) which features a colourful array of power foods such as beetroot hummus, edamame beans, quinoa, chickpeas, and more.
Image credit: @fatpigdiary
But don't worry if you're craving for something indulgent – they have a Crispy Spicy Burger ($12.10) made out of mushrooms and it comes with a side of vegan homemade coleslaw.
Image credit: @soulalifesg
Address: 5 Changi Business Park Central 1, #02-40, Changi City Point, Singapore, 486038
Opening Hours: Daily 11.30AM-9.30PM
3. The Vegan Bowl – rice and noodle bowls served with miso soup
Image credit: @agnes2012
Don't underestimate the rice bowls from The Vegan Bowl. They might look deceptively simple but are packed full of nutrients from all the plant-based toppings. Plus, each one comes with a hot bowl of miso soup to make for a hearty and warming meal.
Image credit: Happy Cow
Try out their signature Teriyaki Monkeyhead Mushroom Rice with Miso Soup ($9.40) or order the Spicy Mapo Tofu Rice with Miso Soup ($8.40) if you prefer something with a lil' kick.
Image credit: @agnes2012
Address: 3 Pickering St, #01-39, Singapore 048660
Opening Hours: Mon-Sat 11AM-8PM
Telephone: 94510928
4. Loving Hut – local favourites like satay and laksa
Image credit: @_findingnicole
Loving Hut has a vast menu that ranges from local dishes such as Nyonya Laksa Lemak ($9.90) and Vegan O-Luak ($12.90) to Western ones like Scramble Tofu Sandwich ($8.90) and Aglio Olio Supremo ($12.90).
Check out this cute wall painting they have to show that animals are friends, not food!
Image credit: @kcl9118
You'll be spoilt for choice and there's a little something for everyone – perfect for groups with differing tastes.
Image credit: @bless_that_im_alive
Image credit: @teoyanru
Address: 229 Joo Chiat Rd, #01-01, Singapore 427489
Opening Hours: Mon, Wed-Fri 11.30AM-2.30PM, 6PM-9.30PM | Sat-Sun 11.30AM-9.30PM
Telephone: 6348 6318
5. NomVnom – pizza and build-your-own burgers
Image credit: @nomvnom_sg
It's pizza, but healthy. Stuff your face with more than a few slices at NomVnom and feel devoid of guilt while doing so. One go-to flavour would be FOMO ($15.90) which has broccoli, tomatoes, monkey head mushrooms, cashew cream cheese, soy cream, and herbs.
Image credit: @nomvnom_sg
Do note that their pizzas are only available at the Clarke Quay outlet – which by the way, has an amazing view – but it's okay 'cuz you can build your own burger at both places during off-peak hours from 2PM-5PM.
Image credit: @nomvnom_sg
Central Clarke Quay
Address: 6 Eu Tong Sen Street Level 3 unit 105, 059817
Opening Hours: Daily 11AM-10.30PM
Telephone: 6224 4996
Tai Seng
Address: 18 Tai Seng Street, #B1-02 S539775
Opening Hours: Daily 9AM-9PM
Telephone: 63849678
6. Wholesome Savour – all-day breakfast
Image credit: @fatpigdiary
If you believe that breakfast is the most important meal of the day, you'll be glad to know that Wholesome Savour has many healthy vegan breakfast items on their menu. Dig into their buckwheat ABJ Pancakes ($16), which are covered in chocolate and almond butter, and topped with assorted berries.
Image credit: @sungoddesstarot
But if you're looking for a lighter meal, check out their superfood smoothie bowls which each come with a unique health benefit. The Beauty & The Beet ($12) will give you radiant skin with its blend of beetroot, banana, raspberry, vanilla bean, and homemade almond milk.
Image credit: @wholesomesavoursg
Address: 390 Orchard Rd, #B1-06A, Singapore 238871
Opening Hours: Tue-Sun 11AM-9PM
Telephone: 6736 0288
7. VeganBurg – solid mock-meat burgers
Image credit: @veganusually
Many of you might already be familiar with VeganBurg, but it's too good to not include in this list. Check out their Char-grilled Satay Burger ($8.30) or go for the more traditional Creamy Shrooms Burger ($8.90).
Image credit: @one_plain_breath
Top your meal off with their Creamy Garlic Fries ($8.90) covered in a healthy layer of dairy-free garlic mayo and minced garlic.
Address: 44 Jalan Eunos, Singapore 419502
Opening Hours: Daily 11.30AM-10PM
Telephone: 6844 6868
Fully vegan restaurants in Singapore
Some people go vegan for health reasons while others do it to champion environmental causes. Regardless of whether you're vegan or not, we can all appreciate good food. From Asian cuisine to Western dishes and desserts, there are loads for everyone to choose from.
For other ways to help save the environment and reduce waste, check out our articles here: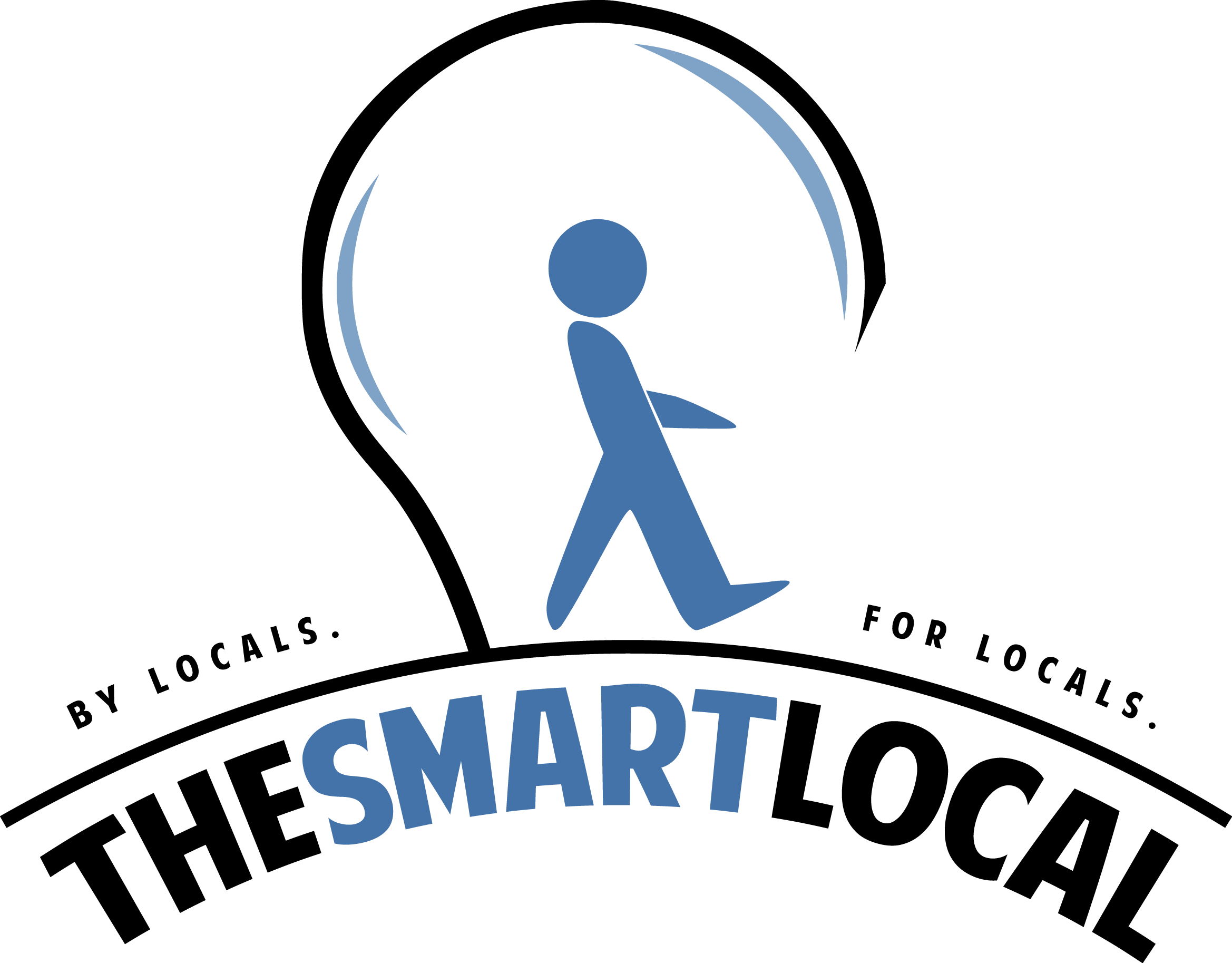 Drop us your email so you won't miss the latest news.