Where to buy reusable straws in Singapore
Image adapted from @hannahvrose_fitness, Mother by Nature, @commune_bondi
With Earth Hour, plastic bag-free days at supermarkets, and major eateries going strawless, we can't help but want to join in the cause in a bid to save Mother Earth. Some of us have even bought our own reusable straws to minimise the use of disposable ones. But with so many reusable straw options out there, picking out the right eco-friendly alternative isn't that simple.
Here, we compare 5 reusable straw types – metal, glass, bamboo, silicone and foldable ones – and tell you where to get them in Singapore to help make your decision easier.
– Metal Straws –
Pros: The most popular choice, these straws are easily cleaned and are the most durable of the lot. You can chuck these babies in your bag without having to worry about them shattering.
Cons: If not dried properly, metal straws can rust and develop a metallic taste when used. Do air your straws, and make sure you only opt for stainless steel ones. They're also not the most suitable for hot drinks as metal conducts heat, potentially searing your lips.
Where to get them:
1. Nit & Grit
You can customize your straw with their metal engraving services – minimum order of 30 pieces required
Sold from a neighbourhood bubble tea shop, Nit & Grit's metal straws ($4) come in a variety of metallic finishes, from rose gold to rainbow. They also have bubble tea sizes ($4.50) and you can customize your very own set with drawstring pouches ($1) and cleaning brushes ($0.50).
Address: #01-38 Hougang Green Shopping Mall, 21 Hougang Street 51, Singapore
Opening hours: Mon – Fri: 11.30AM – 8PM, Sat & Sun: 10AM – 8PM
2. Seastainable Co.
Image credit: @seastainable.co
A start-up spearheading the reusable straw movement in Singapore, Seastainable Co. works together with marine conservation organisations in SEA to protect the coral reefs. Their straw sets ($10) come in a drawstring bag with a whale print. They also hawk other items like handmade reusable cloth drink holders ($7).
3. My Dream Vibe
Customize your velvet carry case with your name
Image credit: My Dream Vibe
Up your straw game and get this luxurious-looking stainless steel straw set (from $15) from My Dream Vibe. Every set has 3 straws, including a bubble tea-sized one, and a straw cleaner. Unlike your standard metal straws, these come with a bevelled edge that won't cut your tongue. The other end has a pointed edge to poke through those invincible bubble tea lids.
While you're at it, get a matching personalized stainless steel mug or flask from $28 onwards.
4. The Sustainability Project
Image credit: The Sustainability Project
The Sustainability Project stocks minimalist straws in sipper ($6) and smoothie sizes ($8). Every purchase comes with a straw cleaner.
– Glass Straws –
Pros: They leave no residual taste and being see-through, are the easiest to clean. You can use them for hot drinks without scalding yourself.
Cons: These straws are fragile, requiring care when you're on-the-go. The drinking itself also requires a little more effort because glass straws have a thicker tube.
Where to get them:
5. GlassDharma Straws @ Neis Haus
These straws are made from sturdy borosilicate glass and have a lifetime guarantee for any breakage
Image credit: Neis Haus
The Neis Haus is a local online shop that sources home goods from around the world. They stock GlassDharma straws which come in 4 sizes: normal ($16.90), smoothie ($18.90), and bubble tea-sized ($18.90). In fact, they're one of the few stores in Singapore that stockreusable glass straws for bubble tea.
Image credit: Neis Haus
For those who "live, laugh and love", you'll be glad to know that they straws with words of gratitude engraved on them.
6. Trove of Gaia
Elegant minimalist straws
Image credit: Trove of Gaia
The straws from Trove of Gaia are simple and come in 4 colours: Clear, Pink, Seafoam and Black at $7 a pop – cheaper than at most places. Top up a dollar for the cleaning brush.
They've got metal and bamboo straws on their site too, along with wheat cutlery ($9.90).
7. Gallery & Co @ National Gallery
If you prefer to make purchases at a physical store, pop-by Gallery & Co, the souvenir shop at National Gallery. They carry curved glass straws ($7.90) that come in three colours: seafoam, orange and pink!
The glass straws come with a burlap bag and cleaner
Image credit: @zeorabigail
They even come with a cute ribbed detail that makes them look like those bendy plastic straws. And hey, this saves you that extra bit of effort from bending forward to take a sip. First world problem: solved!
Image credit: Gallery & Co
Address: 1 St Andrew's Rd, Singapore 178957
Opening hours: 10AM – 7PM daily
– Bamboo Straws –
Pros: Bamboo straws are touted to be one of the most eco-friendly options to plastic disposable ones, as they're made from a sustainable resource and are completely biodegradable. The straws are well insulated from hot drinks, making them kid-friendly.
Cons: Being made from wood, bamboo is porous. Mildew hence tends to grow on the inside of the straw, making it hard to clean. Certain brands are also known to have a woody taste to them and retain the previous drink's flavour.
Where to get them:
8. Bamboo Straw Girl
Image credit: Bamboo Straw Girl
The straws from Bamboo Straw Girl are lovingly crafted by hand from whole bamboo shoots. 3 lengths of 12cm, 20cm, and 25cm are available, sold in packs of 5 starting from $15. These are chemical-free and don't have the "woody bamboo flavour" either!
Each purchase comes with a set of care instructions to help maximise your usage.
9. Wellness Within
Image credit: @wellnesswithinsg
Wellness Within's smooth bamboo straws are made from organic Indonesian bamboo, by local families in need and at-risk youth. They come in 2 sizes, slim ($3) and wide ($4.50). Or, go splitsies over a 5 pack set with your BFFs, starting at $13.50/pack.
10. The Zero Ways – Eclecticism @ Wheelock Place
Image credit: The Zero Ways
Eclecticism at Wheelock Place stocks bamboo straws ($3.90 each) by The Zero Ways. Here, you can mix and match pieces for your very own straw set, with cute carrying cases and other straw types available too.
Image credit: The Zero Ways
They also have specially engraved straws with inspirational quotes like "Every act of kindness is charity" – a friendly reminder to spread the love. Corporate engraving services can be engaged.
Address: #B1-06 Wheelock Place, 501 Orchard Road, Singapore 238880
Opening hours: 10AM – 10PM daily
– Silicone Straws –
Pros: Made for the straw biters out there, silicone straws have a soft rubbery texture. This makes them kid-friendly too. This synthetic material is BPA free, durable and able to withstand heat of up to 200 degrees celsius.
Cons: Although the material itself is washable, the malleable nature of the straws make them a little tricky to clean. They could also tear if you're not careful during washing.
Where to get them:
11. Starbucks
Image credit: Starbucks
Starbucks just released their very own line of silicone straws in late November 2018. They come in a drawstring pack of 3 ($12.90), with cleaning brush included. These curved straws are extra large and great for drinking a venti-sized jelly drink from.
Image credit: Starbucks
Find the list of all Starbucks outlets in Singapore here.
12. Hiware
Image credit: Hiware
Hiware's affordable straw combos are totally worth it if you can spare the delivery waiting time. Each pack costs USD7.90 (~S$11) and comes with 3 straight and 3 curved silicone straws, 4 metal straws and 2 cleaning brushes.
They also sell extra long 30cm straws ($8.90 for 4) for tall water tumblers. Best part? There's free standard shipping to Singapore.
– Foldable straws –
Pros: Convenient for travelling purposes or if you're carrying a small dainty purse, foldable straws help you save that extra bit of space and usually come with a carrying case.
Con: The one-piece foldable types can be a little tricky to clean, and are currently the most expensive of the lot.
Where to get them:
13. Chew
This foldable straw is a combination of metal and silicone
Image credit: Chew
A startup by a group of NUS students, Chew combines 3 straws types into one compact device. Feel free to bite the silicone part of the mouthpiece, while having the convenience of cleaning with the stainless steel body.
Image credit: Chew
They've also made cleaning foldable straws less of a chore. After a rinse, all you have to do is place the pieces in the provided carrying case and spin the device around your fingers for instant drying action.
Image credit: Chew
Chew Straw ($23) comes in 2 colours, mint blue and black, and each set includes 3 extra textured silicone mouthpieces and a pipe-cleaner. You'll also be glad to hear that the case cover comes with a sharp edge to poke through plastic bubble tea lids.
14. OrzBuy @ Lazada
Image credit: OrzBuy
OrzBuy foldable straws are very much like a magic trick on their own, being a one-piece self-assembling straw that snaps into place. Made out of stainless steel and thermoplastics, this straw is suitable for hot drinks. Each one goes at at $10.70, with the carrying case and cleaning brush included.
The sleek and compact metal case makes it great add-on to your travelling kit
Image credit: OrzBuy
BONUS: Edible straws
Colourful edible straws made from fast-growing kelp
Image credit: Loliware
Just launched earlier in 2018, Lolistraw by Loliware is an edible single-use straw made from kelp. It's 100% biodegradable and highly compostable, able to break down in just 60 days. Fascinatingly, they come in a variety of plant-based flavours like rose, mango and yuzu.
These are not officially out in the market yet, but you can keep an eye on their Kickstarter campaign for future international launches. They also sell edible solo-cups in 5 different flavours.
Eco-friendly straws to buy in Singapore
Save the environment one straw at a time by doing away with disposable ones. With this list, finding the right straw for your needs is easy-peasy. Not to mention, your drinks will look super cute as you sip on your drink!
Find out how else you can help to save the environment with our other articles: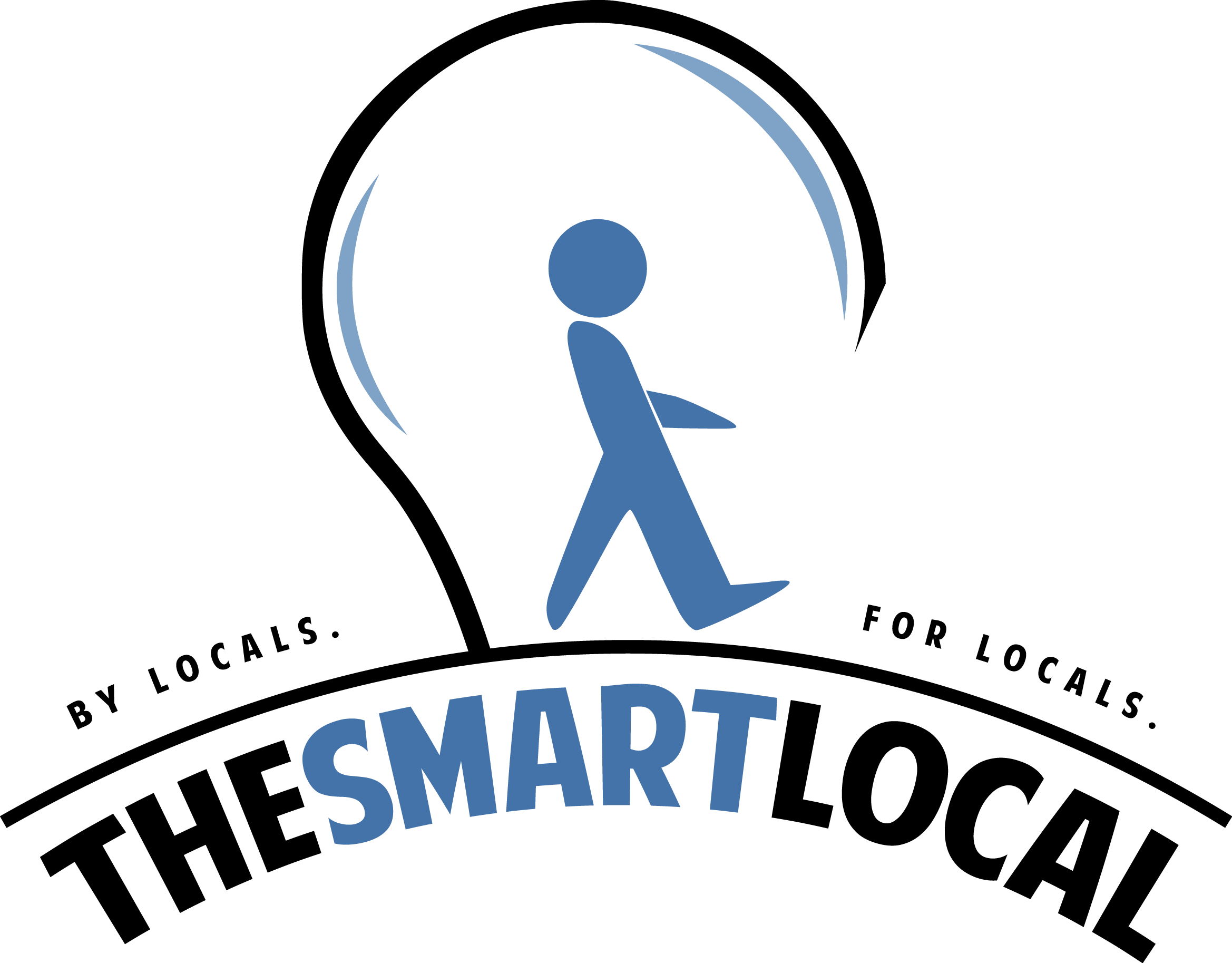 Drop us your email so you won't miss the latest news.