Cafes and restaurants without plastic straws
Image adapted from: Karin Emcee
If you're wondering why Singapore has been burning like a hot cauldron lately, well, it's climate change, people. Your Geography textbook probably taught you a thing or two about the global phenomenon that is plastic pollution and its resultant impact: rising temperatures. And we Singaporeans who live right along the equator are forced to bear the full brunt of the scorching heat. Jialat.
Well, it's not too late for us to prevent further damage in whatever ways we can, so we don't end up as a pile of ashes in a few decades. These 14 cafes and restaurants are actively doing their part to reduce plastic waste in Singapore by going straw-free. Baby steps!
1. Foreword Coffee – paper straws given upon request, 10% off drinks with own cup
Foreword Coffee has been forward indeed with their environmentally friendly stance – they serve their drinks straw-free, but they do make exceptions for customers who specifically request for paper straws.
Barista whipping up a cup of Latte
Image credit: Foreword Coffee Facebook
They also offer a 10% discount for customers who bring their own takeaway cups, and if you're thinking of becoming a reusable straw convert, the cafe also sells metal straws in Stainless Steel ($6) and Rose Gold ($8) online and in stores.
Image credit: Foreward Coffee Facebook
Civil Service College @ Buona Vista
Address:31 North Buona Vista Road, Singapore 275983
Opening Hours: Mon-Fri: 8AM-4PM | Closed on weekends and PH
Ng Teng Fong Centre for Healthcare Innovation (CHI)
Address:11 Jalan Tan Tock Seng, #04-01, Singapore 308433
Opening Hours:Mon-Fri: 7.30PM-5.30PM | Sat & PH: 8AM-2PM | Closed on Sun
Website
2. IKEA – glass cups sans straws used, halt of straw sales by 2020
IKEA has always had eco-friendly roots – so we're hardly surprised to find out that their cafeterias in both their Tampines and Alexandra outlets have been straw-free since they first opened. In fact, patrons use glass cups to for their free-flow drinks ($1.50) at the self-service counter.
Image credit: @rose860505
They've also announced that they're halting sales of single use plastic straws, freezer bags and containers by the beginning of 2020, and they've recently replaced their classic vanilla soft serve with Soy Ice Cream ($0.70) – 100% plant-based, dairy- and gluten-free.
IKEA Tampines
Address:60 Tampines North Drive 2, Singapore 528764
Opening Hours:Sun-Thur: 10AM-10PM | Fri-Sat: 10AM-11PM
Telephone: 6786 6868
IKEA Alexandra
Address:317 Alexandra Road, 159965
Opening Hours:Sun-Thur: 10AM-10PM | Fri-Sat: 10AM-11PM
Telephone: 6786 6868
Website
3. Baker & Cook – corn straws used, get 50c off takeaway drinks with own cup
Image credit: @globalbaker
Baker & Cook is a bakery chain that has been taking the eco-friendly approach by serving their beverages straw-free. They do still hand out biodegradable straws made from corn if requested.
Image credit: Baker & Cook Singapore Facebook
This is only one of a few eco-friendly initiatives that they've got to encourage their patrons to make sustainable consumer decisions. They'll give you 50 cents off any drink if you bring your own takeaway cups, and they've put up reusable, hand-blown glass coffee cups for sale at $28 for 8oz and $30 for 12oz.
4. Nylon Coffee Roasters – coffee served with metal straws
Nylon Coffee Roasters made it their mission to help save the environment one cup of coffee at a time. Apart from already having fair trade practices in place, as well as vocal support for sustainability, they've since made a decision to go greener by stopping the usage of plastic straws.
Image credit: Nylon Coffee Roasters
They experimented with various alternatives, taking into consideration the feedback and experience of customers, before settling on serving their coffee with metal straws 'cause it doesn't compromise the taste of the drinks.
Nylon Coffee Roasters
Address:4 Everton Park #01-40, Singapore 080004
Opening Hours:Mon-Fri: 8.30AM to 5.30PM | Sat-Sun: 9AM to 6PM | Closed on Tues
Telephone: 6220 2330
Website
5. Wild Honey – glass cups with biodegradable paper straws
Wild Honey is an all-day breakfast paradise. They serve an assortment of savoury and sweet dishes, from Norwegian Smoked Salmon with Hollandaise Sauce ($28), to classic Canadian Buttermilk Pancakes ($20) with bacon and Canadian maple syrup.
Iced Latte ($7.50) – with frozen cubes of cold brew coffee, warm milk, and sugar syrup
Image credit: @aiting_wu
Their drinks are served in glass cups, with colourful paper straws instead of the usual plastic ones.
Image credit: @junstal
Canadian Pancakes (left) and Norwegian Smoked Salmon on Wholemeal Brioche.
Mandarin Gallery
Address:#03-01/02 Mandarin Gallery, 333A Orchard Rd, Singapore 238897
Opening Hours:Sun-Thu: 9AM-9PM | Fri-Sat: 9AM-10PM
Telephone: 6235 3900
Scotts Square
Address:#03-01, 6 Scotts Square, 6 Scotts Rd, Singapore 228209
Opening Hours:Sun-Thu: 9AM-8.30PM | Fri-Sat: 9AM-9.30PM
Telephone: 6636 1816
Website
6. KFC – no straws and plastic lids
Image credit: @angelaautumnheng
As part of their "No Plastic" Initiative, KFC announced their move to go straw-free in all 84 local outlets in June, as well as to not use plastic lids for drinks. They're the first and only fast food chain in the country to have implemented this initiative, so kudos to them!
Image credit: @chaenker
The next time you visit KFC to get yourself a 2 pc Chicken meal and it comes half-naked with no straw or lid, you know why.
7. Coconut Club – metal straws provided upon request
Image adapted from: Ting via Foursquare
If you haven't already tried The Coconut Club's famous 1 Michelin-star nasi lemak ($12.80), you now have another reason to check them out. The restaurant serves their drinks straw-free or with a metal straw if requested – so you still get to slurp up the little bits in their Homemade Barley ($3.50).
The Coconut Club
Address:6 Ann Siang Hill, Singapore 069787
Opening Hours:Mon-Sat: 11.30AM-3PM, 6PM-9.30PM | Sun: 11.30AM-3PM
Telephone: 6635 2999
Website
8. The Lokal – plant-based straws given upon request, $1 off drinks with own cup
Biodegradable straws with the wording "#IAMNOTPLASTIC".
Image credit: The LoKal Facebook
The LoKal is an Australian restaurant and bar serving Western food like Tasmanian Steak, and Fish & Chips along Tanjong Pagar. It too is part of the growing anti-plastic movement in Singapore's food scene. They don't give out straws unless asked, in which case, plant-based straws will be given.
Alternatively, bring your own reusable cup to get $1 off your drink.
Image credit: The LoKal Facebook
If you don't already have an arsenal of reusables ready, they sell reusable glass coffee cups in 8oz ($35) and 12oz ($37) and Stainless Steels Straws in Black or Rose Gold ($6) from the restaurant. Purchasing a cup will get you a complimentary cup of coffee – a little reward for your efforts in being eco-friendly.
The LoKal
Address:136 Neil Road, Singapore 088865
Opening Hours:Mon-Tues: 8AM-4PM | Wed-Fri: 8AM-10PM | Sat: 9AM-10PM | Sun: 9AM-4PM
Telephone: 6423 9918
Website
9. Plain Vanilla – metal straws for dine-in, wooden cutlery for takeaways
Image adapted from: Plain Vanilla Bakery
We like to indulge in good ol' dessert once in awhile, but we love when cafes take up eco-friendly practices like using recyclable paper packaging for their takeaways, wooden cutlery, and metal straws. Plain Vanilla, a quaint bakery in Tiong Bahru does all of the above.
Metal straws are given with dine-in drink orders. For takeaways, plant-based straws are given only upon request.
The bakery also sells reusable glass SoL cups at $35 each in-store.
Plain Vanilla
Address:1D Yong Siak Street, Singapore 168641
Opening Hours:Mon-Sat: 8AM-7PM | Sun: 9AM-6PM
Telephone: 8363 7614
Website
10.Koufu at SMU – first food court with reusable bamboo straws
Image credit: Karin Emcee
The Koufu food court at SMU has made its mark as the first local food court to replace plastic straws with reusable bamboo ones – and we hope this will inspire other food courts to make the switch as well.
Image credit: SMU
Koufu @ SMU
Address:70 Stamford Road, #B1-26/28, University City Campus, 178901
Opening Hours:Mon-Fri: 6.45AM-8PM | Sat: 6.45AM-5PM | Closed on Sun
Telephone: 6506 0161
11. Veganburg – biodegradable straws provided upon request
Image credit: @veganusually
This vegan burger joint not only serves up delicious plant-based dishes like the Char-Grilled Satay Burger ($10.90), they're also eco-conscious to a T when it comes to their choice of straws. Biodegradable straws are only provided when customers specifically ask for it. Mother Earth is well-pleased.
Image credit: VeganBurg Facebook
Veganburg
Address: 44 Jalan Eunos, Singapore 419502
Opening Hours:Daily 11.30AM-10PM
Telephone: 6844 6868
Website
12. Chimichanga – metal straws provided
Image credit: Chimichanga Facebook
Chimichanga is located in a traditional shophouse along Dunlop Street. This Mexican eatery has replaced plastic straws with metal ones in a bid to reduce the amount of plastic trash.
Image credit: @chimichangasg
Recover from the heat by sipping on their refreshing lemon-infused Rosemary Gin & Tonic ($16) cocktail.
Chimichanga
Address: 36 Dunlop Street, Singapore 209364
Opening Hours:Mon-Tues: 11AM-11PM | Wed-Fri: 11AM-12AM | Sat: 12PM-12AM | Closed on Sun
Telephone: 6293 3314
Website
13. The Exchange – paper straws provided upon request, 50c off drinks with own cup
Image credit: The Exchange Facebook
If you're looking for places to chill with your work pals, look no further than The Exchange, a cafe-bar conveniently situated in the CBD district. They typically don't provide straws, but they do offer paper ones upon request.
Image credit: The Exchange Facebook
They offer a 50 cents discount if you bring your own takeaway cup or bottle as well. Sweet.
The Exchange
Address: 8 Marina View, #01-05, Asia Square Tower 1, Singapore 018960
Opening Hours:Mon-Tues: 7.30AM-10PM | Wed: 7.30AM-2AM | Thur: 7.30AM-12AM | Fri: 7.30AM-1AM | Closed on weekends
Telephone: 6636 1200
Website
14. One Man Coffee – stainless steel straws
The next time you're thirsting for a cup of coffee while in the Upper Thomson area, give One Man Coffee a go. They recently went green and replaced plastic straws with reusable stainless steel ones to cut down on plastic waste.
Image credit: One Man Coffee Facebook
Besides serving a mean cup of Long Black ($4), they also offer wholesome brunch offerings like the Mixed Fruit Yogurt Bowl ($10) with granola bits.
One Man Coffee
Address:215R Upper Thomson Road, Singapore 574349
Opening Hours:Mon-Sun: 9AM-5PM
Telephone: 9658 1685
Website
Straw-free restaurants in Singapore
Let's face it, we don't actually need straws to drink out of our cups. We're just so used to receiving plastic straws along with our beverages that using them has become a way of life.
That's why it's great that these eateries are actively helping us reduce our dependency on plastic.
As consumers, we can do our part as well by purchasing reusable straws, cups, and cutlery to bring around. Phasing out straws alone might not help reverse climate change, but it's a small lifestyle change that most can adopt to help prevent further damage. One less straw used is one less piece of plastic that could possibly end up stuck in a sea turtle's nose. A little goes a long way!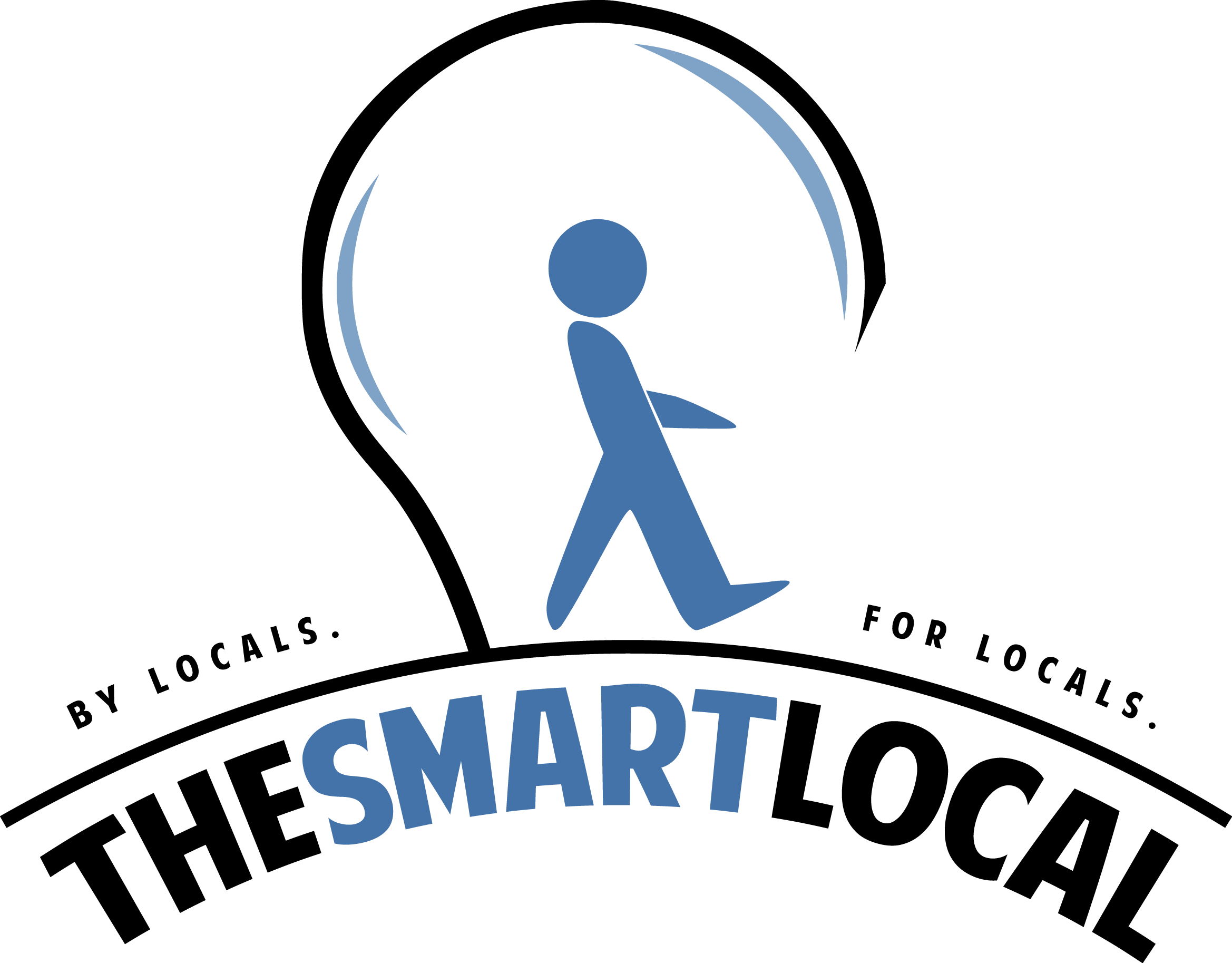 Drop us your email so you won't miss the latest news.