Things to do in Hiroshima
Tokyo, Osaka, Kyoto and Nara are the 4 "biggest name" Japanese cities Singaporeans associate with Japan, and it's virtually every week that you'll see someone on your IG stories humblebrag about being in Japan.
Instead of travelling down a well-trodden path, take a direct SilkAir flight to Hiroshima, a rarely-explored laidback city with good food, towns stuck in time, and its very own island full of rabbits!
1. Visit Rabbit Island (Okunoshima) with thousands of friendly wild rabbits
I'm glad to say that Rabbit Island is 100% not a tourist trap. Okunoshima (Rabbit Island) is a bit far from Hiroshima City, but is absolutely worth the journey.
To get here, find your way to JR Tadanoumi Station, ~2 hours from JR Hiroshima Station. After which, head to Tadanoumi Port, a quick 5 minute walk away from the station. Here, you can get round-trip ferry tickets (620 yen/~SGD7.52 | ferry schedule) to Okunoshima via a vending machine, as well as get rabbit food for 100 yen (~SGD1.21) a bag.
Rabbit food isn't sold on the island, so make sure you grab some here before heading over. As a simple gauge, 1 bag was more than enough for 2 people over a few hours. Alternatively, head over to the supermarket to get lettuce and carrot – there's no rule against bringing your own food!
This shuttle bus will bring you to Hotel Kyukamura, where you can grab a snack.
You can choose to either take the free shuttle bus to Hotel Kyukamura where you can rent a bike or walk. The island's circumference spans 3.4km, and since you'll be feeding rabbits every few meters, we chose to walk.
2. Miyajima – Home of free roaming deer and the "floating" Great Torii gate
Word of warning: you can spend an entire day at Miyajima without even realising how much time has passed. Miyajima is feels like one of those pocket dimensions in space where everything exists In its own time.
It all makes sense, considering Miyajima is home to gigantic floating structures, deer frolicking with each other in the grass, and a gorgeous mountain said to be home of a long-nosed goblin.
a. See the majestic 16.8 meters tall Great Torii Gate and Itsukushima Shrine
Nobody leaves Miyajima without seeing this iconic gate. While many such orange gates exist, there's only one that's afforded the title of O-Torii Gate (Grand Torii Gate). The O-Torii Gate is a strong reason to stay on Miyajima a full day – you'll get to see it at both low and high tides. During high tide, the Gate will look as though it's floating on water, and during low tide, you'll be able to walk all the way up to it.
Image credit: Kanpai! Japan
The O-Torii Gate is part of Itsukushima Shrine, a Shinto shrine that also "floats" on water during high tide that you can explore.
b. Meet friendly neighbourhood deer
Nara seems to get all the attention for their wild deer, but the deer we encountered on Miyajima aren't any less friendly. The deer are everywhere on the island, from the urban areas to the open spaces. Be patient if the deer ignore you at first, there are so many that it's a matter of time before one comes over, practically begging to be petted.
Some deer really know how to pose!
Image credit: #TSLgoesHiroshima
c. Omotesando Shopping Street
There are 2 Omotesando Streets in Japan, with the street in Tokyo often overshadowing its quaint counterpart on Miyajima. This street is where you can get souvenirs and snacks, before heading onwards to Itsukushima Shrine and Mount Misen.
d. Take a cable car up to Mt Misen for a panoramic view of Setouchi
We thought this vendor looked dodgy but he's legit. There's a free shuttle bus up to the ropeway station, 10 meters away from this stall.
Walk further down from Itsukushima Shrine and you can take a ropeway (cable car, 1,800 yen/SGD21.84 for a round-trip) up to Mount Misen, where you'll have a vantage point overlooking the Seto Inland Sea. The Mt Misen Observatory is just a few meters from the station, but if you fancy a hike, the summit is a 30 minute walk up from the station.
The breathtaking view from Mount Misen.
3. Ride the Hiroden, a 108-year old streetcar system (aka moving museum)
The Hiroden is one of Japan's most unique mode of transport, being a mix between a train and a bus. It's one of the last remaining streetcar networks in the world, using streetcars manufactured in Asia and Europe.
Boarding a Hiroden is unique: you board through the middle of the car and move towards the front or back, where the exits are, ensuring a smooth passenger flow.
Fun fact: The most legendary streetcar you'll ever ride is Hiroden's 651, which was damaged by the detonation of the A-bomb. But true to the Japanese art of kintsugi, it was soon repaired and set back to work.
4. Explore Okonomiyaki Village and find Michelin-awarded okonomiyaki
Kimchi okonomiyaki from Takenoko.
Hidden inside a rather nondescript building near Hondori Street are 3 floors full of 25 distinctly different okonomiyaki stores, from Takenoko on level 4, which won a Michelin Bib Gourmand in 2013, to my favourite store, the homely Chichan on level 2.
In Hiroshima, Okonomimura is to okonomiyaki what Golden Mile is to Thai green curry in Singapore – if you want the good stuff, there's only one place to go.
Look for this building and either take the lift or stairs up!
Address: 5-13 Shintenchi, Naka-ku, Hiroshima 730-0034, Japan
Opening hours: Daily, 11:30AM – 11PM
Telephone: +81 82 245 0649
5. Hiroshima Orizuru Tower – rooftop observatory with the best urban view
Image credit: @epak
A 50 meter-tall rooftop observatory right beside the Atomic Bomb Dome, the Hiroshima Orizuru Tower is a must-visit located in one of the most peaceful parts of Hiroshima, named after Japan's famous origami cranes.
You'll get a 360° view of Hiroshima, and see exactly where the atomic bomb detonated, 600 meters above the ground. If the skies are clear, you'll have a great view of the Peace Memorial Park, and even be able to see Mount Misen on Miyajima!
If you're thinking of making this your first stop from the airport, there are coin-operated lockers next to the gate on the first floor.
Opening hours: Oct to Jun: Daily, 10AM – 7PM, Jul to Sep: Daily, 9AM – 10PM
Telephone: +81 82 569 6803
Admission: 1,700 yen (~SGD20.63)
Ticket sales and the entrance to the rooftop observatory will be closed one hour before closing.
6. Hondori Street – Hiroshima's rainbow-ceilinged shopping district
Image credit: The Invisible Tourist
If you've been to any part of Japan before, the structure of Hondori Street would be familiar to you. Long streets, high ceilings, and shopfronts on both sides of sides screaming for your attention via shopkeepers motioning to you with their loud signages.
Hondori Street is ~500 meters long, and has everything from tax-free cosmetic shops and claw machine arcades to homegrown cafes and international brands like Adidas and H&M.
The world-famous Ichiran Ramen can be found here, with minimal queues both times we visited.
Address: 2F 2-3-22 Kamiyacho Naka-ku Hiroshima-shi Hiroshima-ken
Opening hours: 24 hours
7. Hiroshima Peace Memorial Park – a serene reminder to do better
Image credit: Nippon
これはぼくらの叫びです これは私たちの祈りです 世界に平和をきずくための
Translation: "This is our cry. This is our prayer. For peace in the world"
– Inscribed on a marble slab in Hiroshima Peace Memorial Park
Situated 5 minutes away from the atomic bomb's hypocentre, the Hiroshima Peace Memorial Park is Hiroshima's most visited attraction by far. You'll find the Atomic Bomb Dome, the Cenotaph for the A-Bomb Victims, and the Children's Peace Monument here.
Exploring the park itself can be quite the surreal experience. It covers more than a sprawling 120,000 sqm, and local schools regularly bring their students here. Although it was raining on the day we visited, a school choir stood in the open, singing a touching melody across the Motoyasu River towards the Atomic Bomb Dome.
Address: 1-1 Otemachi, Nakajima-cho, Naka-ku, Hiroshima 730-0811, Japan
Opening hours: 24 hours
a. Atomic Bomb Dome (Genbaku Dome)
The Atomic Bomb Dome (Genbaku Dome) is an international icon of peace. It's a minor miracle that the building still stands today, having been a mere 160 meters from the epicentre of the blast.
b. Hiroshima Peace Memorial Museum
Just like the entire park surrounding it, Hiroshima Peace Memorial Museum exists for one simple reason: to remind visitors that the denuclearization of the world is an important goal for peace, and to tell the world "No More Hiroshima".
Here, you'll find the legacies of atomic bomb victims. Their personal artefacts, from watches and tricycles, to their powerful testimonies, some given in person by actual A-bomb survivors, and others given by "Legacy Successors", who carry on the survivors' experiences and give testimonies on their behalf.
c. Cenotaph for the A-Bomb Victims
Image credit: Nippon
Spend a moment here to reflect on the inscription "Let all the souls here rest in peace, for we shall not repeat the evil."
303,000 names and counting are housed on a stone chamber in the middle of the Cenotaph. These are the names of deceased A-bomb victims, with names still being added whenever a survivor passes on.
8. Trace war history at Hiroshima Castle
Image credit: Muza-chan
Hiroshima Castle and Shukkei-en are so close to each other, they should be considered a 2-in-1 package. At first glance, Hiroshima Castle stands out because of how wooden it looks, compared to castles around Japan or Europe that have exteriors that will pass as stone or concrete.
You can easily spend half a day here, exploring the castle as well as watching performances on castle grounds. And while entrance to the Castle is free, there's a 370 yen (~SGD4.49) charge for entry to the Tower, where you can end your visit with a panoramic view of the city.
Image credit: @vence.histoires
Opening hours: Mar to Nov: 9AM – 6PM, Dec to Feb: 9AM – 5PM (Last admission 30 minutes before closing)
Admission: 370 yen/adult (~SGD4.49), 180 yen/high school students (~SGD2.19), free for junior high school students and under
9. Have tea at Shukkei-en, a beautiful Japanese garden straight out of your imagination
Image credit: The True Japan
Think of Japanese tea gardens and chances are the first image that comes to mind would look exactly like Shukkei-en. Shukkei-en is a Japanese garden in Hiroshima, designated one of Japan's National Scenic Spots.
There are a few picturesque teahouses in Shukkei-en, making it a popular spot for wedding photography. Hang around the area and you'll easily catch young couples dressed in traditional wedding attire.
If you're heading over with a kid in tow, you can purchase carp food and feed wild koi in ponds for for 100 yen/bag (~SGD1.21).
Shuukei-en is known to be breathtakingly beautiful during the sakura season
Image credit: Get Hiroshima
Opening hours: Apr to Sep: Daily, 9AM – 6PM, Oct to Mar: Daily, 9AM – 5PM
Admission: 260 yen (~SGD3.16)
10. Shimanami Kaido – island hop across 6 islands on a bicycle!
Image credit: Reddit
Now here's an experience few people can boast: you can island hop across 6 separate islands on bicycle using the Shimanami Kaido. The Shimanami Kaido is one of 7 best bike routes in the world according to CNN, and has its starting point in Onomichi.
The entire highway is 64km long, and leads across 6 different islands: Mukaishima, Innoshima, Ikuchijima, Omishima, Hakatajima and Oshima, before ending on Shikoku in Imabari City.
You can rent your bikes at Shimanami Cycle for 1000 yen (~SGD12.14) a day, plus 1000 yen as deposit.
11. Yamato Museum – visit a museum dedicated to the biggest battleship ever built
Image credit: Visit Hiroshima
Yamato Museum is a museum dedicated to the biggest and most powerful battleship ever built. If that excites you, you're exactly the type of visitor the museum wants.
The Yamato was built in 1941, and till date is still the heaviest armoured and most powerful warship. It's 263 meters long, and is reportedly heavy enough to displace 72,800 tons of water. Unfortunately, its size worked against it, and the Yamato was sunk while protecting Okinawa due to American forces spotting it from distance.
Although the museum labels are in Japanese, English audio guides are available for rental.
Address: Kure Maritime Museum (Yamato Museum), 5-20 Takaramachi, Hiroshima 737-0029, Singapore
Opening hours:
12. Mazda Museum – Watch cars being assembled in front of your eyes
The Mazda Museum in Hiroshima gives a background of the Mazda brand from its founding to the plans it has for the future, but once you get past all that, you'll get to see how cars are assembled
Tours are reservation-only, and English tours starts at around 10AM every day and last for around 90 minutes. You can make a reservation here.
13. Mitaki Temple – hike to a secluded temple and bamboo forest
Image credit: India Times
If you're up for a short hike, Mitaki Temple is a 20 min walk from Mitaki Station, just 2 stops away from Hiroshima Station. Keep following the trail and you'll find several waterfalls, statuettes of Buddha and Jizo (the protector of women, children, and travelers), and a bamboo forest.
Visiting the temple is free, although donations are appreciated. Mitaki Temple is known to be quiet through the year, except during autumn season when the leaves start turning red, welcoming the many photographers eager to get a good shot for the 'gram.
14. Sandan Ravine – hike up and see emerald green waters
Image credit: Visit Hiroshima
A 16-kilometre-long ravine, Sandankyo is 2 hours away from Hiroshima city by bus, with emerald-green waters you can kayak in. Note that this location is more for nature lovers as it's both hard to get to, as well as quite a long walk.
Image credit: Setouchi Finder
If you're still up for the 2-hour bus ride and the trek, the reward will be worth it. Sandan Ravine was awarded the highest rating in the February 2015 edition of France's highly regarded travel guide, Guide Bleu.
15. Visit Hiroshima's Pokemon Centre, only one of 11 in the world
Given that there are only 11(!!) Pokemon Centres worldwide, it's almost a travesty how little information there is online about Hiroshima's Pokemon Centre. To get here, look for Hiroshima SOGO, a huge departmental store, then head to the 6th floor.
Compared to the Pokemon Centres in Osaka or Tokyo, this one is much tinier, but like every other Pokemon Centre in the world, it has its own limited edition "Hiroshima Pikachu" items, as well as Pokemon Kuji (lucky draws).
Address: 6th floor of SOGO Hiroshima, 27 Moto-machi, Naka-ku, Hiroshima 730-8501
16. Tomonoura – the town that inspired Ponyo on the Cliff
Image credit: Wikipedia
Affectionately known as Tomo to some locals, Tomonoura is a port town located in the eastern part of Hiroshima that's inspired some of Japan's most notable poets. Tomonoura continues to inspire creatives up to this day, with Studio Ghibli's anime Ponyo on the Cliff by the Sea and blockbuster The Wolverine set in this picturesque town.
17. Onomichi – home of Japan's Neko no Hosomichi (Cat Street)
Image credit: Pinterest
Onomichi was mentioned earlier as the start of the Shimanami Kaido, but there's so much more behind its lazy town facade. Find the famous Neko no Hosomichi (aka Cat Street), where there'll be  free-roaming cats as well as cat cafes.
If you're more interested in temple-hopping, Onomichi has a designated Temple Walk route that connects 25 temples, bringing you through narrow and winding roads, some of which are over 200 years old.
18. Mazda Zoom Zoom Stadium – cheer on the Hiroshima Carps with Japan's most passionate fans
Image credit: @mo_bigtime
You know how they say you can't leave Japan without eating sushi? That's accurate, but if you're only interested in understanding Japan through taste. For a quick crash course on the passion and creativity of the Japanese, you'll have to head down to the Mazda Zoom Zoom Stadium from March to October, the home stadium of the Hiroshima Carps – their fans are known to be the most passionate baseball fans in the country.
If you plan on visiting a Carps game, you can get them at your neighbourhood 7-Elevens or Lawsons, or check out GoVoyajin to get tickets in simple-to-understand English.
19. Bakudan-ya Honten – Hiroshima's specialty spicy tsukemen 
A must-try when you're in Hiroshima, Bakudan-ya's spicy tsukemen (dipping noodles) is waaay more popular than its
The normal spiciness scale runs from 0 ("Safe for Children") to 20 ("You are a master of spice!"), but they'll increase it if you ask. Be warned though – level 40 reads "From here on, you're on your own…"
Tip: Get an order of karaage (fried chicken) on the side, it absolutely overshadowed the tsukemen for me.
The sitting space at Bakudan-ya is extremely limited, with fewer than 10 seats.
Bonus: Feast on the freshest oysters on the luxurious Kanawa Floating Restaurant 
Hiroshima is famous for its oysters, and you can get oysters almost everywhere, in your okonomiyaki, as yakigaki (grilled), or even deep fried. But to get the very best of oysters in Hiroshima, you'll have to head to Kanawa Floating Restaurant.
Kanawa Restaurant is famous for serving the best oysters in Hiroshima, with oysters sourced from their own farms. Unfortunately, this also means you'll be paying for the quality you're eating, with a meal at Kanawa potentially being the most extravagant meal of your stay.
Fly direct to Hiroshima from Singapore with SilkAir
Skip the same old destinations and plan a getaway to a less-discovered part of Japan. When doing research on things to do in Hiroshima, a friend insisted I stay in Onomichi for at least 3 days, "and you'll never want to leave".
Having been to Tokyo, Osaka, and Hiroshima, I really love how well-organised Hiroshima was. It lacks the lights of Tokyo and the bustle of Osaka, but somehow substitutes a type of stuck-in-time charm that more than adequately replaces them. Make no mistake, Hiroshima is as interconnected and modern as Tokyo and Osaka, but to compare Hiroshima to them seems almost like an apples-to-oranges comparison.
SilkAir's in-flight offerings
I'm watching a movie through SilkAir Studio using my iPad!
With SilkAir offering 2-3 direct flights from Singapore to Hiroshima weekly, you have multiple options when planning your Hiroshima escapade. SilkAir's in-flight offerings were top-notch – they have USB charging ports for each passenger, as well as SilkAir Studio*, a wifi network that allows you to watch movies and TV series from your own phone.
*Apple users have to download the app before boarding due to App Store restrictions, Android users can download the app in-flight.
The latest movies are available through SilkAir Studio.
There are dedicated USB ports to charge your device.
The range of shows available on SilkAir Studio was pretty astonishing, with the full LOTR and Harry Potter series as well as new movies such as The Greatest Showman. There are over 300 shows, spanning the usual suspect of genres.
SilkAir flies to Hiroshima from Singapore 2-3 times a week, giving lots of flexibility to plan getaways with the rest of the squad.
Halal meal options are available upon request.
Candeo Hotel Hiroshima Hatchobori – brand new hotel in Hiroshima with a free rooftop spa
We stayed at Candeo Hotels Hiroshima Hatchobori on this trip, a spanking new hotel (opened February 2018!) located centrally in downtown Hiroshima, 10 minutes away from the main shopping district.
The rooms are well-furnished and cosy, with a private outdoor bath in the Private Spa Room, but it's the hotel's other features that really sealed the deal for us.
SkySpa at Candeo Hotel Hiroshima
Candeo Hotel Hiroshima Hatchobori's main selling point is their SkySpa, a traditional Japanese spa located on the top floor of the hotel. Segregated by gender like other traditional Japanese spas, it's a great way to unwind after a long day of walking.
With most of Hiroshima's best attractions being theatres of Nature, you'll appreciate being able to soak your feet after dinner. The SkySpa is open daily from 3PM till 11AM.
There's an area to wash up before stepping into the spa…
… as well as an area to wash up after, complete with complimentary amenities!
The male spa has a dry sauna, while the female spa has a steam sauna.
Candeo Hotel Hiroshima's international breakfast spread
Freshly-made pain au chocolat in the morning.
A DIY salad bar for the health-conscious.
Japanese curry (+ rice) for breakfast? Yasssss.
The breakfast spread at Candeo Hotel Hatchobori Hiroshima is one of my favourite things about the stay. The staff, being Japanese, are incredibly attentive, and will restock any food that's even remotely running low.
The options are varied too, with the pastry, and curry sections being my favourite. It's telling though, when other guests go for seconds and return to their tables with different food – everything was so in-demand that there didn't seem to be a dish that's a crowd favourite.
Candeo Hotel Hatchobori Hiroshima review
Most of us have different criteria when we book hotels for a holiday. For me, location trumps all. And in this regard, Candeo Hotel Hatchobori Hiroshima checks the right boxes. Being just 10 minutes away from Hiroshima Station and another 10 minutes from Hondori Street, Candeo Hotel Hatchobori Hiroshima is as convenient as it can get.
Plus, having a free spa to chill at after a long day out will always score extra points in my book!
---
This post was brought to you by SilkAir and Candeo Hotels Group.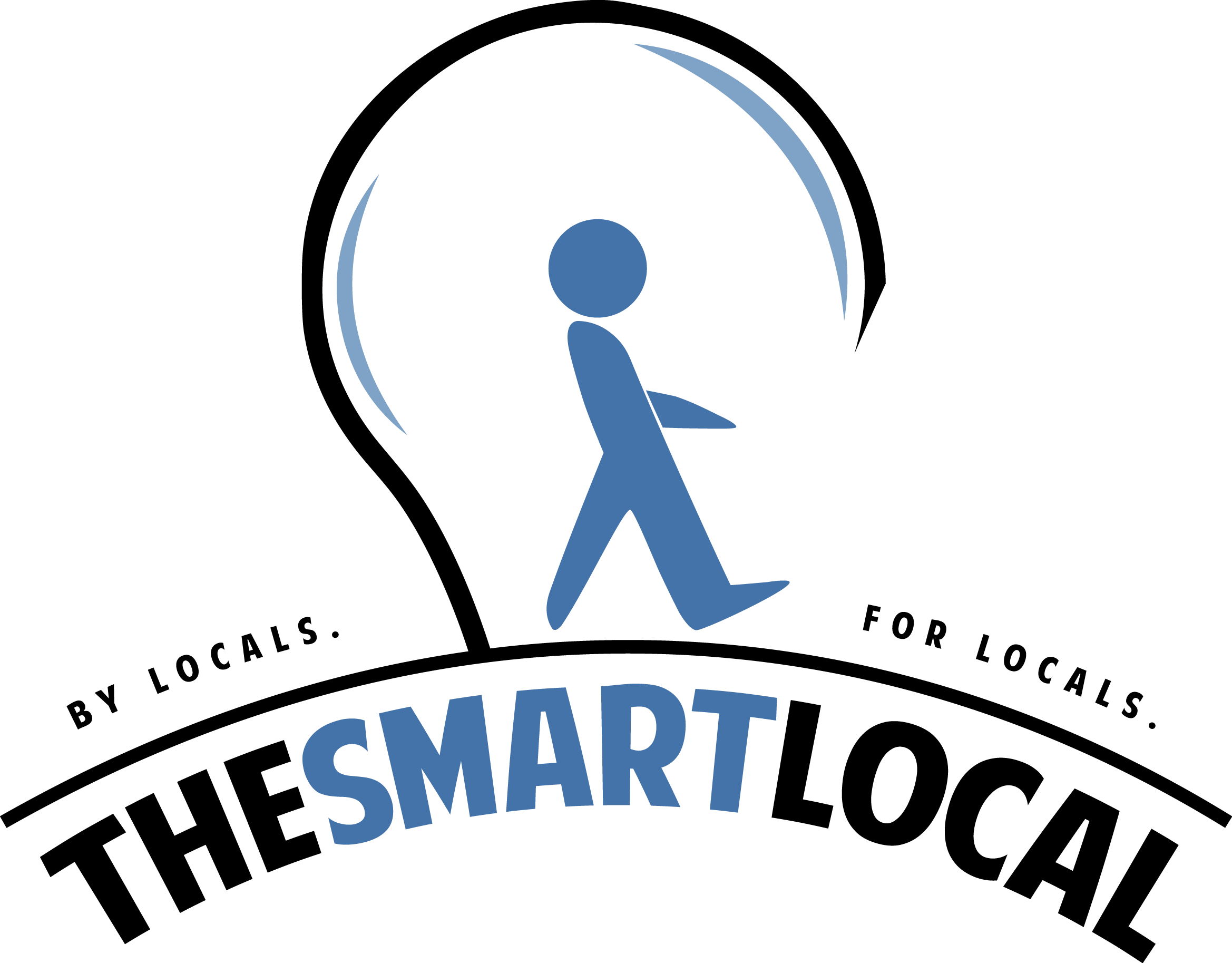 Drop us your email so you won't miss the latest news.