A Guide to Singapore's Best Vegan Eateries
Adapted from source: @svphiagoh
When Lady Gaga donned the meat dress, the world kicked up a fuss. And we don't blame them. After all, using meat as clothes is a gross waste of our planet's resources, and a downright insult to the animals who died just to become a dress. Imagine all the K-BBQ that meat could feed!
In contrast, there are those who gave up meat for the love of animals – our vegan friends. We salute you if you're one of them, and to show our support, here's a list of vegan-friendly eateries just for you.
1. Loving Hut (Vegan)
Source: @ryleats
Loving Hut is one of the few purely vegan restaurants in Singapore, and a favourite haunt of my vegan friends. I can see why – the menu here is extensive, offering both Western and Asian options. Papa's Portobello Burger ($14.90) convinced us that a burger without a slab of succulent beef patty can be just as tasty and filling. Sandwiched between 2 fluffy buns are a juicy Portobello mushroom, mixed herbs and olive oil.
Source: @sir.fried.chicken
Get a taste of our local food gone vegan, by opting for Nonya Laksa Lemak ($9.90), where classic white thick beehoon is drenched in coconut-rich spicy sauce, and generously topped with strips of pea shoots and cucumber. Using 50% organic soymilk and 50% coconut milk, this vegan substitute is only 462 kcal, as compared to the 700 kcal of normal laksa. Definitely our go-to when cravings for laksa hit without risking an expanded waistline.
Address: 229 Joo Chiat Road, Singapore 427489
Opening Hours: 11:30am – 3pm, 6pm – 9:30pm (Mon to Fri) | 11:30am – 9:30pm (Sat/Sun/PH)
Telephone: 6348 6318
Website
2. Genesis Vegan Restaurant (Vegan)
Source: @simplyalphonsine Bibimbap, Claypot Noodles, Vegan dumplings, Yuba Rolls
A shared passion for healthy living brought 3 ladies together – a dietician, a retired teacher, a former nurse – to run Genesis Vegan Restaurant. Here, they emphasise on the use of whole grains and high-fibre ingredients, to bring you scrumptious dishes such as Claypot Organic Wholemeal Noodles ($7.90) and an all-time bestseller, Dumplings with Capsicum Sauce ($6).
If you're wondering why they use capsicum instead of chilli, that's because unlike chilli, capsicums don't contain irritants. And we know we can trust these ladies, with a dietician in the house. The 3 lady bosses are also known for their impeccable service, best exemplified by their offer to reheat your food if you spend a little too long taking mandatory food shots.
Address: 115 Owen Road, Singapore 218922
Opening Hours: 11am – 3pm, 5pm – 9pm (Sun to Thu) | 11am – 3pm (Fri) | Closed on Sat
Telephone: 6438 7118
Website
3. Real Food (Vegetarian, with vegan options)
Source: @simplyalphonsine
If you think that vegan and vegetarian food equates to a boring menu, Real Food will prove you wrong. This cafe and organic grocer has a wide array of vegan options on their menu, ranging from pasta to dumpling noodles.
For your mains, go for Vegetable Balls Pasta ($14.80) if you're feeling Western cuisine, but if you're not, then go for Mushroom Noodles Dry ($8.50). To end off your meal on a sweet note, try their Sweet Pumpkin Pancakes ($11.80), where a chewy pancake is paired with apple, oranges and pineapples, and drizzled with maple syrup.
Also, if you're looking to eat, read, and shop all at once, head to their Killiney Road outlet, a 3-in-1-concept cafe that features a grocery and a bookstore.
Address: The Central, 6 Eu Tong Sen Street, #B1-52/53, Singapore 059817
Opening Hours: 9am – 9pm
Telephone: 62244492
Website
4. The Living Cafe (Vegan options)
Source: @miss_neverfull
While the cafe is neither vegan nor vegetarian, The Living Cafe's focus on healthy living means they have a collection of vegan options too. Here, dairy ingredients are replaced by nuts, such as in Veggie Delight Pizza ($17), flavoured with 'cheese' made of nuts, along with pumpkin, peppers, tomatoes, and a wholemeal crust. You can also go for Veggie Nori Rolls ($11) if you're looking for something more bite-sized yet substantial.
In addition to indulging in delectable vegan grub, you can keep fit by signing up for their yoga and fitness classes, conducted on the 3rd level of the building. And pop by their in-house retail store to get some health food products like chia seeds – if becoming a fitness buff is your New Year's resolution.
Address: 779 Bukit Timah Road, Singapore 269758
Opening Hours: 6468 4482
Telephone: 11am – 7pm (Mon to Thu) | 11am – 10pm (Fri) | 9am – 10pm (Sat) | 9am – 8pm (Sun)
Website
5. Afterglow (Vegan options)
Source: @zhengningng
Boasting of a rustic interior design and serving up the usual cafe classics, Afterglow blends in well with the slew of hipster cafes located along Keong Saik Road. There's more than meets the eye however, as the cafe's menu is largely vegan. Even better, they source their unprocessed ingredients from local farms, so you get to eat local too.
Basil Alfredo Pizza ($22) is a crowd favourite, slathered with pesto cashew spread in place of cheese, and garnished with colourful vegetables. Or, find out what meatless meatballs taste like with the Raw Zucchini Linguine with Walnut Meatballs ($20), served with 'meatballs' made of walnuts.
Address: 24 Keong Saik Road, Singapore 089131
Opening Hours: 12pm – 2.30pm, 5.30 – 10.30pm (Mon, Tue, Fri, Sat) | 5.30 – 10.30pm (Wed, Thu)
Telephone: 6224 8921
Website
6. Brownice (Vegan)
Source: @_sylwina_
The makers of the first vegan ice-cream in Singapore, Brownice puts a healthy spin on ice cream by replacing the usual ingredients of milk, cream and egg with organic brown rice. My vegan friends swear by this Italian bistro, given the huge variety of flavours from Coconut with Chocolate Mint Chip, to Green Tea (Single/Double, $4/$6).
The ice-cream here offer the perfect guilt-free indulgence, being lower in calories and fats than the regular frozen treats. And most importantly, this vegan ice-cream tastes just as legit as the real deal.
Address: Sin Ming Centre, 8 Sin Ming Road, #01-03, Singapore 575628
Opening Hours: 12pm – 10pm (Sun to Thu) | 12pm – 10:30pm (Fri, Sat)
Telephone: 6456 6431
Website
7. The Boneless Kitchen (Vegetarian, with vegan options)
Source: @notmanmade_
The last time I visited Korea, my vegan friends had a hard time finding anything to eat. No K-BBQ meat, no bibimbap, no jajangmyeon – life was miserable for them. So when I chanced upon the only vegetarian Korean restaurant in Singapore, I couldn't wait to introduce it to them!
Yes, Korean cuisine without meat is a sin, but let's thank The Boneless Kitchen for saving our vegan friends from K-culture deprivation – at least where food is concerned. Be sure to order the classics of Bibimbap ($9.90), Jajangmyeon ($10.90), or Budae Jjigae/Korean Army Stew ($9.90), and go with a side dish like Kimchi Jeon ($3.90). The restaurant also helpfully indicates their vegan items on the menu, so don't worry about hidden dairy ingredients. Still, do tell the waiter your preferences to play it safe.
Address: The Commerze@Irving, 1 Irving Place, #01-31, Singapore 369546
Opening Hours: 12pm – 9pm (Tue to Sun)
Telephone: 8457 6464
Website
8. nomVnom (Vegan)
Source: @nomVnom
nomVnom deserves an award for making the most photogenic burgers in town. Bonsai Burger ($11.90) caught our attention first for its unique presentation. Adorned with an edible blue pea flower, this burger is a massive stack of ingredients, including a fresh mashed potato ball, and a mushroom stem patty. If you're thinking this isn't really a burger, that's precisely the point – this dish was specially created to resemble a Christmas tree, in celebration of the festive season.
Source: @food_visuals
Another interesting option at this vegan burger specialist is Otah Otah ($6.50). Perfectly suited for our local palates, the patty in this burger tastes uncannily similar to actual otah, even without the help of mackerel fish. The secret? A spicy seaweed soya patty.
Address: Central Clarke Quay, 6 Eu Tong Sen Street, #B1-44, Singapore 059817
Opening Hours: 11am – 10pm
Telephone: 6224 4996
Website
9. The Wholefood Kitchen (Vegan options)
Source: @_findingnicole Lemongrass Tofu with Curried Cashews
A mosaic of tiny white and grey tiles deck the counters of The Wholefood Kitchen, the homeliness of the store amped up with potted plants and woody furnishings. We'd never expect to find such a tastefully designed store in the stuffy coffeeshop above Bishan bus interchange, so it's definitely worth a visit! The store is gaining popularity among the #eatclean crowd, as chef Sayne Lam whips up healthy dishes that make veggies way more appetising, while staying away from dairy and processed products.
Formerly a chef at a popular health-focused cafe in Bukit Timah, Sayne is determined to convince meat lovers to enjoy plant-based food and raw food, through dishes such as Lemongrass Tofu Wrap with Curried Cashews ($8), where you'll also get to customise your fillings. Also, vegan specials like Moroccan-style Chickpea Vegetables Tagine over Brown Rice are launched regularly, so keep yourself updated with their Facebook page, as items are switched up every 2 to 3 weeks.
Address: Bishan Cafeteria, 514 Bishan Street 13 Second Floor, Singapore 570514
Opening Hours: 12pm – 8pm (Tue to Sat) | 11am – 7pm (Sun) | closed on Mon, Sun
Telephone: 8666 9740
Website
10. Herbivore (Vegetarian, with vegan options)
Source: @dumplingmumplings
Just by the look of that Japanese spread, you wouldn't know that the dishes are meatless, even if the restaurant's name is a dead giveaway. Herbivore is a vegetarian Japanese-Western restaurant, which has a vegan-friendly menu as well, where no eggs are used.
Source: @svphiagoh Unagi Maki
With a plethora of dishes on the menu, you'll have a hard time deciding what to order. So we recommend getting their highly-rated Chicken Don Set ($18), which comes with grilled mock chicken, preserved vegetables, miso soup and dessert. But the dish that massively confused our brains was Unagi Maki ($14 for 8), that has cucumber and avocado in the mix, topped with unagi made from tofu and seaweed. We still can't believe that's not actually unagi. Don't forget to indicate that you're vegan while ordering, so you wouldn't find dairy products like mayonnaise in your food.
Located within the CBD in Fortune Centre, those of you who work there should head down to get a dining experience like no other.
Address: Fortune Centre, 190 Middle Road, #01-13/14, Singapore 188979
Opening Hours: 11:30am – 3pm, 5pm – 10pm (Mon to Fri) | 11:30am – 10pm (Sat/Sun/PH)
Telephone: 6333 1612
Website
Vegan food isn't restricted to salads
For the non-vegans out there, have a try at these nutritious, plant-based foods if you haven't, before passing any judgement. From pizza, to laksa, to unagi sushi – almost anything can be vegan-ised! Though I'm a meat-loving carnivore, the thought of turning vegan isn't impossible now, after realising how diverse vegan food can be. And if I ever do, saving the planet would certainly be my top motivation.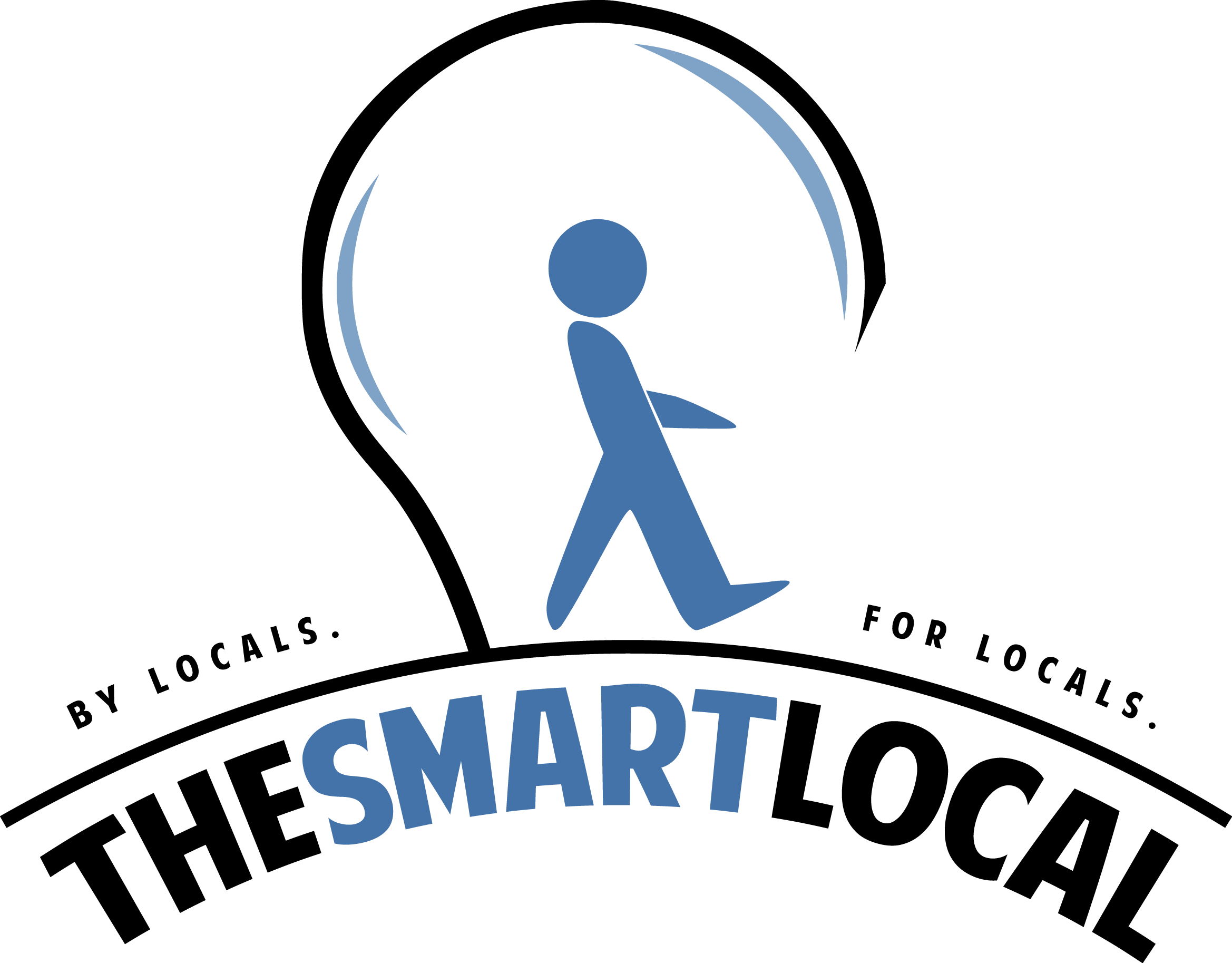 Drop us your email so you won't miss the latest news.