Gifts for people who mean the world
The season of giving is here and out of all the love you're spreading, you always give the most thought to gifts for those closest to your heart. But even if you know the recipient super well, gift hunting becomes a headache when "they don't seem to need anything leh".
Finding the perfect gift takes skill, not to mention how your standards inflate when it comes to finding presents for the special people who have had your back all year. For those who have circled multiple malls but always end up empty-handed, we hear you. It's about time horoscope gift guides make way for gift guides that millennials will use: the Myers–Briggs Type Indicator Test (MBTI) gift guide.
Here are our top gift picks from Millenia Walk for the 7 popular most MBTI personalities in Singapore so you'll have fresh gift ideas for your loved ones.
1. ESFP: The Entertainer
Source
THE life of the party, it's hard to miss an ESFP in the room. Your favourite OGLs at camps, these charismatic and attractive individuals break the ice between strangers like second nature. ESFPs somehow have the ability to make their constant mishaps sound like they live in a sitcom – if that's not stand up comedian material, I don't know what is.
Now it's time to thank them for lighting up your darkest days with a little something that's practical and right up their alley.
The perfect gift for ESFP: Wireless headphones
Unmatched in it's class for amazing battery life, Bose's QuietComfort® 35 ($519) is a sociable lad's best friend. This is the Massachusetts-based brand's best earphones yet, with enough juice for 20 hours of non-stop music. Need to charge in a jiffy? You're in luck, cause all it takes is a 15-min charge for 2.5 hours of wireless music!
ESFPs are also witty with a strong sense of independence. And because they embrace solitude through their yolo road trips, they need things that are engineered to survive life on the go. These earphones are made from impact-resistant materials, glass filled nylon, and corrosion-resistant stainless steel parts so they fit the bill nicely.
They're wrapped in Alcantara® – a suede-like material that's used in yachts and high-end automobiles. Now this might make them sound like the Ironman of earphones, but with ear cushions made of synthetic protein leather, these headphones are thankfully unequipped with scratchy ear pads that leave your ears sore.
Bose
Unit: #01-35
Contact: 6339 0966
Opening hours: 11AM – 8PM
Website: www.atlas-sv.com
2. ISFP – The Adventurer
Source
We're not only talking about wanderlusters who work for months just to save up and tread Iceland on foot. Always curious with a strong desire to see the world, it's in ISFPs to be outdoors where they also enjoy upsetting the norm. They live by the logic of "Don't Box Me In!" so you'll find most of these artistic risk takers setting trends on their own.
The perfect gift for ISFPs: Rugged essentials
Brady Pennine Rucksack ($339)
No other personality type is as fiercely independent as the strong ISFP. Willing to go beyond comfort zones to faraway and inconvenient places, they are creative souls who will brave any weather to explore new grounds. Precisely so, having an sturdy backpack is a necessity. Gift them with a classic Brady and they'll thank you for fueling their adventures.
No camera woes when your bag is waterproof
Made from waterproof canvas, this traditional duffle with a drawstring top makes it such an easy and spacious grab-and-go bag for travellers. Photographers have also been loving the Brady series for bulky lenses and the bag's waterproof properties.
Brady Calder Bag ($399) in Olive, also available in Black and Khaki
But if your bestie is the modern day Holly Golightly, the strong independent woman could use a smaller beauty like this Brady Calder bucket bag. Downsized but still as timeless, it's made from waterproof Italian canvas and high-quality solid brass fittings that won't rust.
Voyej Vessel V Americana short wallet in Brown (hand-held), $120, also available in Black
Leather wallets are great gift ideas too, and Indonesian-based brand, Voyej, does American tanned cowhide full justice. Hand-stitched and with a burnished edge, the Vessel V Americana remains compact even packed with 6 cards, coins, and a bunch of notes.
Goodgoods
Unit: #01-30
Contact: 9320 0033
Opening hours: 11AM – 8PM
Website: https://www.facebook.com/goodgoodssg
3. ISFJ: The Defender
Source
These altruists are the epitome of meeting kindness with kindness, going the extra mile for many around them. And by virtue of "If I Can Protect You, I Will", you probably remember them most in action when you're down and out. They were the ones taking your 3am calls when your ex broke your heart and the shoulder to cry on when you get back your not-so-ideal exam results.
The perfect gift for ISFJ: DIY terrariums
Ready-made terrariums
ISFJs always go above and beyond in their responsibilities. But because they take on several roles that other personality types find it hard to bear, it's easy for them to overload themselves at work. Relief ISFJs from having bore the world on their shoulders – with a personalised terrarium from Love in a Bottle this Christmas.
Known for improving concentration levels and reducing stress levels, terrariums are mini self-sustained gardens filled with tiny plants. Like how they thrive with little water in small spaces, these mini desk motivators look to inspiring ISFJs to bloom in the toughest conditions.
You can pick a ready-made terrarium or customise one from scratch. From bell-shaped jars to domed designs, they've got everything you'll need to create a little eco-garden.
Love in A Bottle
Unit: #02-56
Contact: 9008 0348
Opening hours: 11 AM – 8PM
Website: http://www.loveinabottle.sg/
4. ENFP – The Campaigner
Source
A true free spirit, the ENFP craves spaces of creativity and freedom. But unlike Entertainers, they're more interested in making genuine social connections with those around. If your friend identifies with Robin Williams' sense of humour and Will Smith's down-to-earth values, they're most likely to be one of these enthusiastic individuals with positive vibes.
The perfect gift for ENFP: Tech gadgets
Help the great communicator stay at the top of their game with new gadgets! As excellent communicators, ENFPs have strong people skills and have the power of delivering great ideas to any crowd. Technology helps people to express themselves better so don't let their brainstorming sessions go to waste without penning them down.
Drop by Harvey Norman Millenia Walk Flagship Superstore and you'll be spoilt for choice for their comprehensive range of the latest gadgets.
If your ENFP bud is turning 21 this year, gather your kakis and gift her a decent camera. With most cameras having built-in Wifi technology today, the birthday girl will be more than grateful that she can share her high-quality party pictures with just a click of a button.
Harvey Norman Millenia Walk Flagship Superstore
Unit: #01-59 to 63 /#02-37 to 41/#03-02
Contact: 6311 9988
Opening hours: 10.30AM – 9.30PM
Website: http://www.harveynorman.com.sg/
5. INFP – The Mediator
Source
She's the type of gracious person who will rummage about for any possible amount to donate whenever she sees a needy person, without expecting anything in return. They politely decline tissue packets even though they 'paid' for them, volunteer often and will never leave a friend behind. True idealists, they look for the best in every person regardless sticky situations and are always eager to help for a cause.
The perfect gift for INFPs: TOMS Shoes
A One-for-One deal like no other
The altruistic INFP does good everyday and there's no reason a principle-guided person like them will not love a pair of TOMS. The brand's unique One-for-One movement pushes the world to pay it forward, for children in need of shoes.
Not just plain slip-ons, we're talking but hipster-approved designs
Help someone regain their sight
The TOMS One for One concept does not only revolve around their shoes, but also restores eyesight for someone in need. Each TOMS eyewear purchase provides a person in need with a full eye exam by a trained medical professional, followed by the treatment he or she needs.
Your special someone will be gratified to know that their gift brings blessings to someone else on this planet.
TOMS
Unit: #01-83
Contact: weishan@wear-toms.com
Opening hours: 11AM – 9PM
Website: http://www.toms.com/
6. ESTJ – The Executive
Source
Strong-willed, direct and representatives of order, nothing else describes the ESTJs more than the respectable law-by-law Singaporean. They're recognisable by being that prim and proper Head Prefect friend with their neat uniform, high socks and always handing in work on time. You can barely get yourself together for work everyday but they almost have their entire lives planned out – yes, retirement plans included, even at age 21.
One unfortunate thing though, their serious and don't-try-me outlook scares everyone – even if they are really that harmless.
The perfect gift for ESTJs: Stylish glasses
These hardworking highflyers are determined individuals who consistently deliver at work so to look the part without being old fashioned, you can hunt for a pair at Eyes@Work, a premium eyewear boutique unlike any you've been.
Dita Union in Matte Black + 18K Gold Plated Titanium ($1500)
There's no better time to just ditch those thick rimmed glasses they thought was hip since JC days. People will still take them seriously with this pair of DITA glasses because you're still keeping it edgy AF.
Few boutiques in Singapore carry these 18K Gold Plated Titanium frames, making them unique like no other.
EYEWITNESS Glasses in Dark Red ($1100)
But just because they seem pretty serious most of the time doesn't mean they can't be fun people. So if you know an ESTJ who's been really helpful but gets misunderstood for being boring and rigid too often, a good pair of lenses can help shed that image. Go for this serious – yet quirky – one!
Eyes@Work
Unit: #01-38/39
Contact: 6333 9938
Opening hours: 12PM – 9PM
Website: https://www.facebook.com/eyesatworksg
*BONUS* FIND for ESTJs: Statement Jewelry
Gold plated Necklace
The unmistaken leader doesn't just turn up in monochrome dresses all the time. They use accessories that speak for themselves. At Déjà Vu Vintage, you'll be able to find one-of-a-kind statement pieces that the ESTJ can definitely rock.
Bangle with Redeye and Rectangle Plates ($350)
From statement necklaces to unique earrings and rings, they only stock 1 or 2 pieces of each item. Tada – you're now that hero that saved them from awkward "I know where you got it!" situations.
Déjà Vu Vintage
Unit: #01-70
Contact: 6338 8013
Opening hours: 11 PM – 9PM
Website: http://dejavuvintage.com/
7. ESFJ – The Consul
Source
Caring and sociable with a strong sense of duty, ESFJs are the cheerleaders and quarterbacks of the pack. They are strong pillars of support for their peers and extremely sensitive to those around them, making them being one of the most well-liked personalities. Caring extroverts by nature, it's no surprise to see them hopping about social gatherings getting to know everyone up close.
The perfect gift for ESFJ: Skincare
Always on the go, ESFJs will appreciate having good skin that can help them put their best face forward. Pamper them with a trip to the SK-II Boutique Spa, where they can let down their hair for a relaxing facial.
The in-house skincare experts combine the efficacies of various massage techniques and the science of SK-II best-selling skincare filled with Pitera, a clear, yeast extract rich in skin-loving nutrients.
SK-II Refreshing Set (Now $359, U.P: $545)
The facial might be over but maintaining a radiant, trouble-free complexion isn't easy. Keep up the good skincare regime with a holy grail that's been known for its moisturising and anti-aging properties: the award-winning Facial Treatment Essence! This year's Limited Edition festive packaging was inspired by Japanese Suminagashi – the art of ink on water.
Most of us think the series are only for ladies but SK-II Men's really popular too. Spoil your man this holiday with the SK-II Gentlemen Set (Now $259, U.P: $352) – clear skin can be effortless!
Spa promotions:
Christmas Discovery Package @ $208(U.P: $265) – Discovery Facial & For Your Eyes Only (Add-on)
Luxurious Christmas Package @ $328 (U.P : $415) – Perfecting Luxe Facial & Aqua Pure Upgrade
New customer Special $200 Voucher @ $140 (U.P: $200)
SK-II Boutique Spa
Unit: #02-54/55
Contact: 6336 4880
Opening hours: Mon to Fri 10AM – 9PM, Weekend/PH: 10AM – 7PM
Website: http://mysk2spa.com
Getting The Right Gift
The key to scoring that ideal gift is to think about how the recipients are around you, what they do daily and their likes. But if you don't know them enough, ask around. A mutual friend might know a thing or two, or simply keep your fingers crossed that their MBTI types are 80% accurate. *winks*
But still, the greatest lifesaving advice I can give is: stay away from pre-wrapped chocolates. You want your gifts to show that how much you appreciate your best pals for sticking it out the roughest parts of 2016 with you, they deserve the best.
Besides Millenia Walk's exquisite boutiques to hunt your gifts at, you can also check out their Markets of Merrymaking fleas from 23 November – 25 December 2016 for more gifts or last minute stocking fillers!
A not-so-typical Christmas (Tree)
You can't hop about the mall without noticing this 9-metre tall scandinavian-inspired Christmas tree at The Great Hall.
Millenia Walk's all about surprises and this year's theme Return to Wonderland inspired them to make their Christmas tree! The concept of conventional evergreen Christmas trees have been swapped for a minimalistic and whimsical touch.
Now keep that camera in focus because they even have an augmented-reality app, SEASONS AT MILLENIA WALK, set up just for Christmas! Immerse yourself in their 3D wonderland, take pictures with Santa through the App and if you're lucky, unlock cash vouchers for yourself! See how it works here:
Download the app on App Store or Google Play, join their Instagram Contest and stand to win exciting weekly prizes including afternoon tea for 2 at The Ritz-Carlton or gift vouchers from Harvey Norman and Vincitore.
Here's how:
1. Follow Millenia Walk on Instagram
2. Snap a Photo with Santa and his reindeer through the App
3. Post the photo, tag @milleniawalk and @thesmartlocalsg and hashtag #MilleniaWalk #ReturnToWonderland
From cool boutiques to Christmas fleas and interesting weekend workshops for you to attend, there are plenty of reasons to pop by Millenia Walk this season.
---
This post was brought to you by Millenia Walk.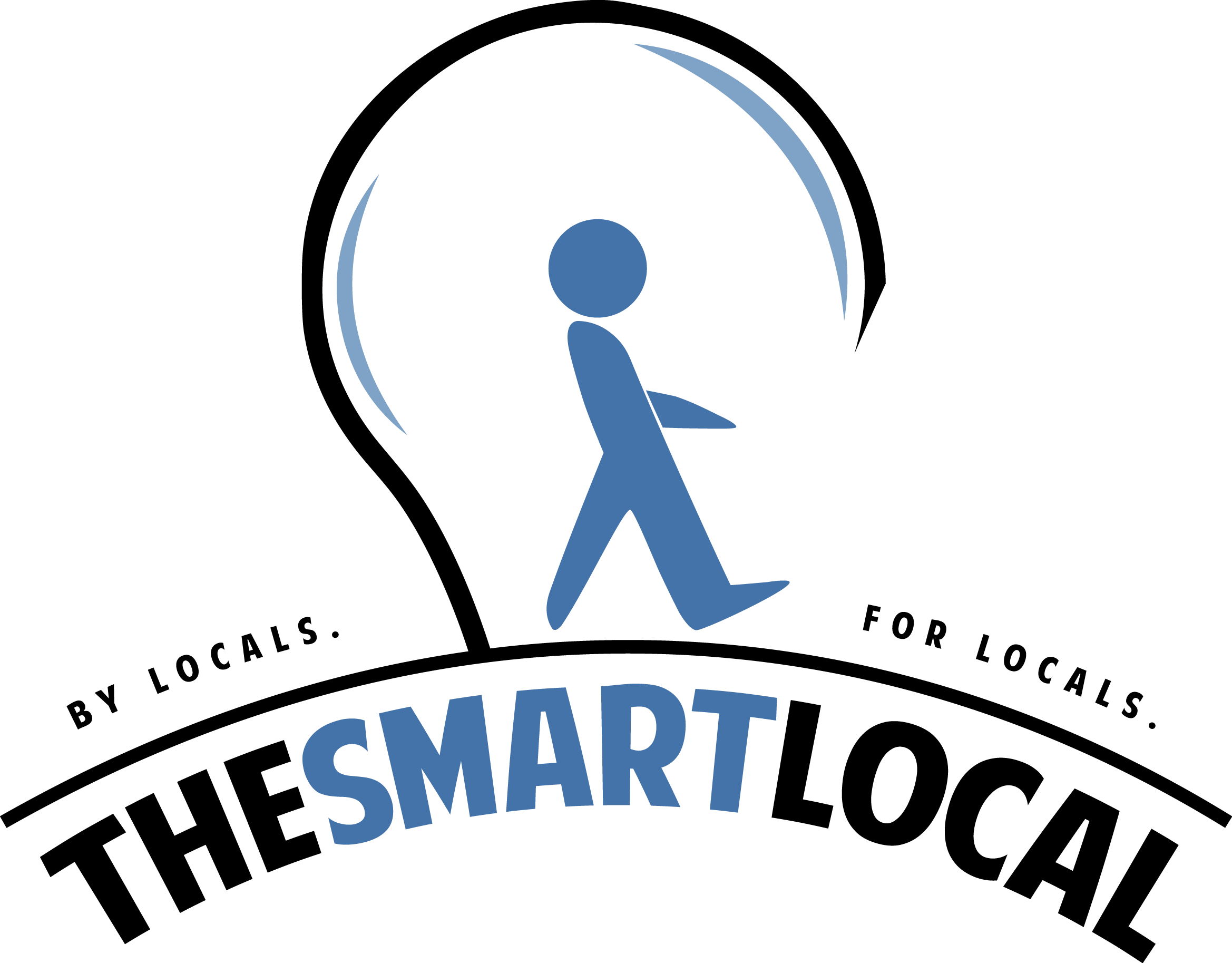 Drop us your email so you won't miss the latest news.