Unique mala dishes in Singapore
---
Singapore's been in the midst of a "wave" for a while – we're not talking about the sweltering heatwave, but the wave of mala xiang guo stalls that has popped up all around. Throngs of people would head down to their favourite neighbourhood stall to enjoy the spicy kick of their chosen xiang guo combo, all laden with Sichuan peppercorns and chilli. 
But for those looking to venture into other variations of mala, here are 6 unique mala dishes for every addict to conquer: 
---
1. Mala Chicken Rice 
---

The Mala Chicken comes garnished with roasted peanuts, beancurd skin, and long beans.
Chicken rice is termed endearingly by some as the national dish of Singapore but we've never tried a rendition as spicy as 13 Stages' Mala Chicken Rice. Here, it comes with a drumstick that's thickly marinated with Sichuan spices and fragrant chilli oil. 
The chicken is coated in mala paste so be sure to order a refreshing drink – to take much-needed sips when things get a lil' too spicy. But there's a clear balance of flavours: a subtle sweetness that pairs well with the mild numbing sensation we all love mala for. 
The Mala Chicken is priced at $8.90 and comes with a fragrant bowl of chicken rice. 
Address: 1 Stadium Place, #01-41 Kallang Wave Mall, Singapore 397628
Opening hours: 10AM-9PM, Daily
Telephone: 6384 0502
Website
---
2. Mala Pizza 
---

Topped with fresh ingredients like shrimp, tuna, and meatballs to balance out the spiciness
Image credit: @tinospizzacafesg 
We are already more than satisfied by our spicy pepperoni pizza, but can't help but salivate over the thought of Mala spice all over the crispy goodness of pizza. Try this fusion dish at Tino's Pizza, where their Spicy Mala Pizza starts from $17.90 for 6 slices. You can choose between crusts like the thick Neapolitan or thin Roman crust – whatever it is, the pizza has a generous spread of spicy peppercorn sauce. 

Image credit: @depizzasg
Another joint that serves up this delight is DePizza – they've gotten their facts right: it's Mala Madness ($24) indeed. This pizza comes scattered with toppings like bacon, spam, and mushroom all atop a spicy mala base. 
Tino's Pizza
Address: #01-206 Resorts World Sentosa, 8 Sentosa Gateway, Singapore 098138 (See other outlets here)
Opening hours: 11AM-9.30PM, Daily
Telephone: 6570 5812
Website
DePizza
Address: 35A Boat Quay, #02-00, Singapore 049824
Opening hours: Mon – Thur 12PM-3PM & 5PM-10PM | Fri & Eve of PHs 12PM-3PM & 5PM-11PM | Sat & Sun 5PM-11PM
Telephone: 6588 1359
Website 
---
3. Mala Pasta 
---
If you love the spice in your aglio olio, take it up a notch by making the switch from chilli flakes to mala instead. The Workbench Bistro offers Mala Pasta ($16.90) in a similar fashion to the way you would order your mala xiang guo – in xiao la (not too spicy), zhong la (medium spicy) and da la (very spicy). 
By pairing linguine that's drenched in a homemade mala sauce, with a generous serve of buttermilk fried chicken, this is perfect for those who both enjoy their mala and pasta – it combines the best of both worlds. Read more about Eatbook's experience with the Mala pasta here. 
Address: 332 Ang Mo Kio Ave 1, #01-1881, Singapore 560332
Opening hours: Mon – Thur 12PM-10PM | Fri 12PM-11PM | Sat 10AM-11PM | Sun 10AM-10PM
Telephone: 6452 0810
Website
---
4. Mala Crab 
---
As Singaporeans, we're no strangers to crab. The local chilli crab has avid fans locally and internationally – but throw in some mala spice instead of the usual chilli sauce to take succulent crab meat to a whole new level. 
At Yassin Kampung, look forward to trying to Sichuan Mala Fried Crab (from $40/regular). This dish is teeming with fragrant Sichuan peppercorns and chillies, which all comes together in for an addictive mix of numbness and spiciness. 
Address: 106 Clementi Street 12, #01-56, Singapore 120106 (View the full list of outlets here)
Opening hours: 11AM-12AM, Daily
Telephone: 6717 1717
Website
---
5. Mala Burger 
---
A mala burger is great for all the times we are pressed for time, yet still feel the intense craving for Sichuan spice. This combo of fast food and mala makes a solid solution for all of us who have to deal with a 1-hour lunch break. You can try Burger King's latest – the Mala Stackers which are available in either chicken or beef patties, that come generously slathered in mala sauce and chilli oil. 

Image credit: @grubsingapore
Otherwise, Grub Singapore also serves up an excellent rendition with the Mala Xiang Guo Burger ($17) which brings out all the flavours of a true mala xiang guo. It comes complete with staple ingredients like lotus root slices and luncheon meat, but comes with a side of tomatoes and cucumber feta to break the spice. 
Burger King 
View list of outlets here. 
Grub Singapore (Bishan)
Address: 510 Ang Mo Kio Ave 1, Bishan-Ang Mo Kio Park, Pond Gardens Singapore 569983 (View full list of outlets here)
Opening hours: Mon – Fri 11AM-10PM | Sat – Sun 9AM-10PM
Telephone: 6459 5743
Website
---
6. Mala Ayam Roti John
---

Image credit: Tenderfresh Facebook 
At Tenderbest Makcik Market, roti john is recreated with mala ayam, ham, cheese and egg. The Mala Ayam Roti John ($8.90) is drizzled generously with mala sauce and mayonnaise. With the creaminess of mayo and the spice of mala, this combination is sure to complement each other.
Tenderbest Makcik Market also offers a Mala Chicken Prata ($4.90) which has a generous filling of chicken, red onion, lettuce and cheese – all topped with mala mayo sauce.
Address: 799 New Upper Changi Rd, #02-01 Tenderbest Makcik Market Bedok Point, Singapore 467351
Opening hours: 11AM-10PM, Daily
Telephone: 6755 6900
Website
---
Combat mala spice with new F&N's Seasons Pu Erh Chrysanthemum tea 
---
Take your tastebuds beyond a bowl of mala xiang guo – no matter how tasty it might be, there are plenty of unique mala dishes in Singapore to widen your mala prowess. But it's likely that you'll be overwhelmed by the spice of Sichuan peppercorns and chilli oil. That's when F&N's Seasons Pu Erh Chrysanthemum Tea comes in. 
Brewed with chrysanthemum tea leaves, the Pu Erh Tea is balanced with a light and honey floral finish. It helps combat the spice and greasiness of mala, but also offers a refreshing blend that you'll want to gulp down. No sugar, no colouring, and no preservatives – it's perfect to keep us going through long days. 
You can conveniently pick up the Pu Erh Chrysanthemum Tea at any major supermarket or hypermarket – it comes in various sizes too: 1L bottle ($1.50), 380ml bottle ($1.10), and a pack of 6 cans ($4.65). 
---
This post was brought to you by F&N.
Photography by Nathanael Law.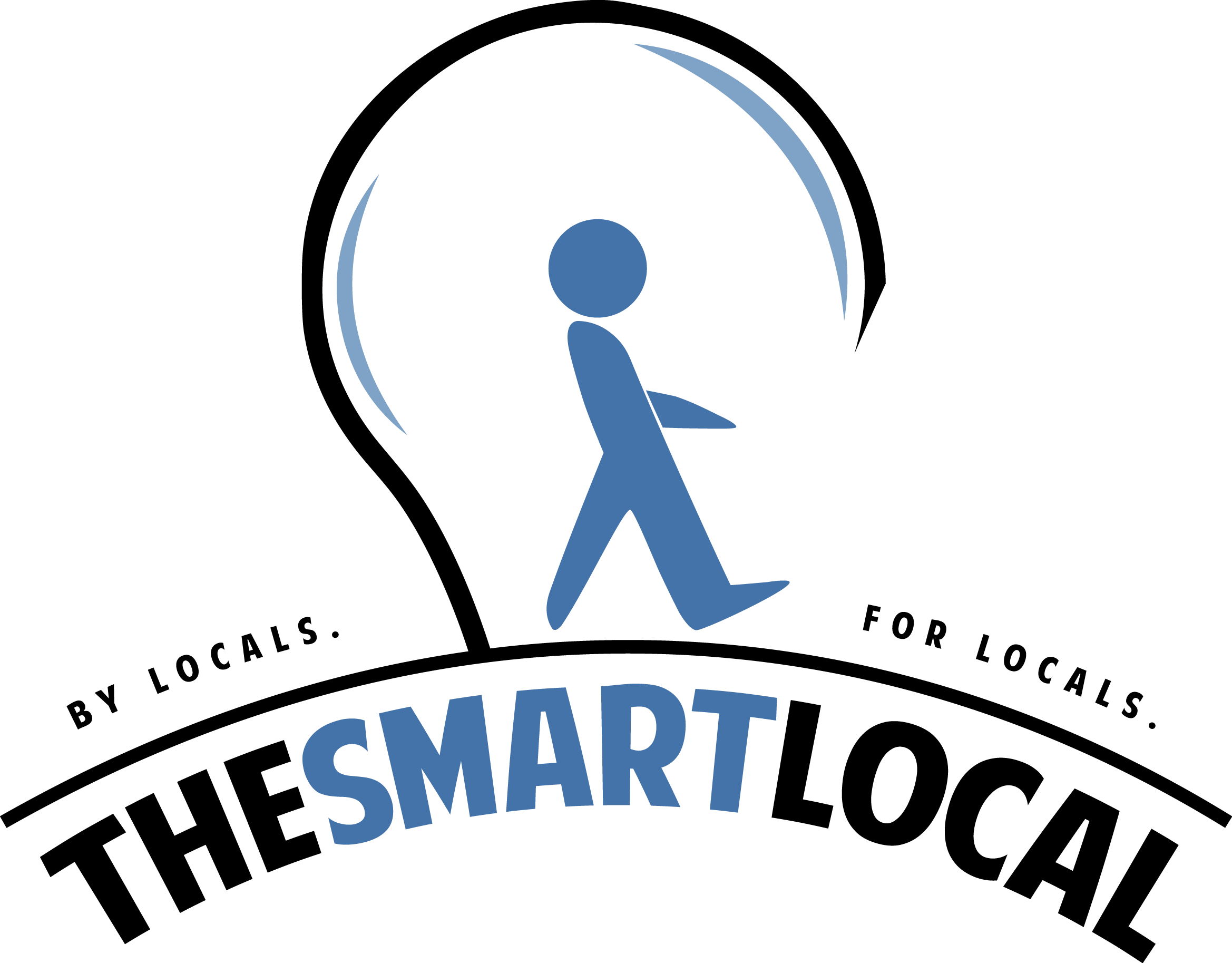 Drop us your email so you won't miss the latest news.