New restaurants to try in August 2019
---

Image adapted from: @little.damage, @janron617
August is going to be an exciting month – and not just because there's going to be a 4-day long weekend. As we roll into the coming weeks, we welcome a slew of new goodies from another 20 new cafes and restaurants. With 1960s style desserts, tiki rooftop bars and charcoal mookata, we're already sold. Bring it on!
---
– Cafes –
---
1. Kura – affordable cakes from $4
---
Desserts at cafes can be pricey, and many a time, we end up ordering to share to avoid creating a hole in the wallet. For all those who aren't willing to splurge on a sweet treat, head to Kura for affordable cakes from $4.

Image credit: KURA.sg
Despite the fact that the dishes are created by chefs from Tiong Bahru Bakery and 5-star hotel kitchens, the prices remain affordable with their treats like Earl Grey Tart and Apple Almond Tart priced from $4.

Black Forest mousse
Make sure to save stomach space for their popular Black Forest ($6). The mousse cake is a treat for the eyes and palate, with a nice and thick reflective mirror glaze coated around a spherical chocolate mousse.

Image credit: @saltyaaron
Address: 46 Kim Yam Road, #01-07, The Herencia, Singapore 239351
Opening hours: Mon 9AM-5.30PM | Tue-Fri 9AM-6.30PM | Sat-Sun 10.30AM-5.30PM
Website
---
2. Capitol Milk Bar – retro American-style diner
---
Capitol Piazza already has a retro vibe of sorts, thanks to the neon lights from Capitol Theatre. But as the cherry on top, Capitol Milk Bar has opened its doors in the premises. This restaurant that resembles a 1960s Amerian diner is inspired by the old Magnolia Snack Bar your parents might be familiar with.

Milkshakes
Image credit: @capitolsingapore
You'll be able to find classic Western fare here such as the Capitol ($19), a pulled pork burger. End your meal with the locally-inspired Milo Dino Milkshake ($14), and Singapore Dash Milkshake ($14) which has a chendol base.

Capitol
Image credit: @capitolkempinski
Address: 13 Stamford Road, Singapore 178905
Opening hours: 11AM-9PM, Daily
Telephone: 6715 6874
Website
---
3. The Affogato Lounge – alcoholic affogato desserts        
---

Minimalistic interior
Image credit: @iamcassieong
Ice cream + coffee + alcohol = yes please. That' s what you'll get at The Affogato Lounge – specialising in alcoholic affogatos, this is a cafe perfect for a little sinful mid-day treat or a nice little dessert to end date night with.

Trilogy – dark chocolate sorbet
Image credit: @iris.nihao
Ask the waiter for a recommendation and you'll probably be offered the Trilogy ($16), a bittersweet treat made of 70% dark chocolate sorbet, caramel blanc, topped with dark cacao and 2 shots of Fitzroy.
Now that's what I call an adult's dessert.

For a snack, try their toasted paninis
Image credit: @iris.nihao
Address: 55 Keong Saik Road #01-02 Singapore 089158
Opening hours: Tue-Sat 8AM-11PM | Sun&Mon 8AM-8PM
Telephone: 9889 7005
Website
---
4. Fireless Kitchen – sous-vide grain bowls
---

Image credit: @weiweiinsg
With sedentary working life, it's scarily easy to gain weight. If you're looking for a hearty and healthy lunch, check out Fireless Kitchen. They serve affordable grain bowls and DIY salads with all their ingredients cooked without any open flames.

Customised bowl comprising pesto chicken, kale, corn salsa, roasted pumpkins and garlic broccoli
Image credit: @occassionally_hungry
The sous vide technique is used instead, where ingredients are cooked in a vacuum-sealed bag, and placed in a water bath with precise temperature – preventing any nutrition or natural flavours from escaping.
Address: Funan Mall, 109 North Bridge Road #02-04
Opening hours: 10AM-10PM, Daily
Website
---
5. Little Damage – "goth" soft serve from LA
---

Image credit: @little.damage
Hailing all the way from Los Angeles, California is Little Damage, with BuzzFeed-famous gothic soft-serve. Here, you'll be able to find a dark grey ice cream on a black cone – a stark opposite to the usual pastel and unicorn-themed ones around.

Image credit: @yikayiku
Their menu changes on a seasonal basis, with 4 distinct flavours being available at any point in time. As time of writing, the flavours available are Unicorn Tears ($7), Vegan Cookie Butter ($7.50), Coffee Caramel ($7) and White Chocolate ($7).

From left to right: Unicorn Tears, Vegan Cookie Butter, Coffee Caramel and White Chocolate
Image credit: @littledamage.sg
Finding vegan ice cream in Singapore is like looking for a needle in a haystack, so those on a plant-based diet will be glad to know that one of their ice creams will always be vegan.
Address: Wheelock Place, 501 Orchard Road, #B1-05A, Singapore 233880
Opening hours: 10AM-10PM, Daily
Telephone: 6235 0269
Website
---
6. Burger+ – Korean burgers
---

Image credit: @hera.sm
East meets West at Burger+, where the American burgers we know and love are served with a Korean twist.
The buns here are made in-house from sweet potato daily and filled with 130 grams patties made from American beef.
A must-try item for fusion food fans is their signature Korean Bulgogi Burger ($13.80). Between its griddle-toasted buns is a bulgogi patty topped with mayo and glaze, complemented with lightly caramelised onions.
If there's still space in your tummy, order some of their Korean fried chicken to complete the meal. They're priced from $9.20 for 6 winglets and drumettes, with lip-smacking flavours like honey chicken, soy garlic and yangnyeom – a sweet and spicy sauce – to choose from.
Address: 435 Orchard Road, #01-37/38, Wisma Atria Shopping Centre, Singapore 238877
Opening hours: 10AM-10PM, Daily
Telephone: 6694 1226
Website
---
7. 108 Matcha Saro – matcha desserts from Hokkaido
---

Image credit: @janron617
Japan has a pretty good rep for jiggly pancakes, cheese tarts and more. So despite 108 Matcha Saro possibly being the 182376th Japanese dessert store in Singapore, it's still exciting to see what new treats they have to offer.

108 Matcha Love Parfait
Image credit: @tu.foodies
Located in Suntec City, this dessert store from Asahikawa, Hokkaido is every matcha lover's dream come true, with treats made from green tea powder from Uji, Kyoto

108 Matcha Saro's Obanyaki
Image credit: @foodiefoodiego
Sweet-toothed peeps can try their 108 Matcha Love Parfait ($8.90) which comes topped with mochi and a brownie, but if you're worried about the sugar overdose, get their Matcha Mini Parfait ($6.90) or obanyaki – a thick pastry with fillings ($2.90 onwards).
Address: Suntec City Mall, 3 Temasek Boulevard, #B1-K5 (West Wing)
Opening hours: 11AM-10PM, Daily
Telephone: 6259 4704
Website
---
8. Rebel – affordable banh mi in town
---

Image credit: kar hin
Adding on to the list of cheap eats you can find along Orchard Road, we now have a new joint here to feed our broke selves. Serving affordable subs, Rebel is the new kid in town with delicious and healthy sandwiches inspired by the Vietnamese banh mi. 

Image credit: @rebelgurl.co
They have 15 subs priced from $6.90 onwards with flavours such as Trad ($6.90), comprising traditional Vietnamese cha lua – a type of pork ham – chicken ham, and pâté. If you've got vegetarian or vegan friends, don't worry – Rebel also serves plant-based sandwiches so there's something for everyone!
Address: #01-08, 111 Somerset, 111 Somerset Rd
Opening hours: 8.30AM-9PM, Daily
Website
---
9. The Moment – grey bamboo charcoal milk tea from Taiwan
---

Image credit: @weilingfeasts
Originating from Taiwan, famous bubble tea store The Moment has now opened its doors in Telok Ayer.
Their star drink is the mysterious gradient Grey Milk Tea ($5.80), visually unlike any of the many milk teas that have blessed our shores. The drink has a bit of a smoky taste to it, stemming from the bamboo charcoal ingredient.
Other cool drinks available include Kumquat Lemon Green Tea, Pulm Cola and Passion Fruit QQ.
Address: 51 Telok Ayer Street, #01-06A, Singaore 048441
Opening hours: Mon-Fri 10AM-8PM | Sat 10AM-3PM | Closed on Sunday
Telephone: 9654 5289
Website
---
10. Maxi Mango – famous mango ice cream from the Philippines
---

Image credit: @maximangoph
For those who have been to the Philippines, you might have come across Maxi Mango, been blown away by it, and wished that it would make its way to Singapore one day. Well, your wish has been granted – you'll now be able to get a cup of this cold fruity treat at Capitol Piazza. 
There will be several variants of the mango ice cream available but their best seller is their signature Maxi Mango. The mango extravaganza comprises mango ice cream topped with mango cubes and puree. Absolutely masarap (delicious)!
Fun fact: The longest time someone waiting in line for a Maxi Mango was 4.5 hours – that's longer than an entire Avengers movie!
Address: 13 Stamford Road, #B2-29, Capitol Piazza, Singapore 178905
Website
---
– Restaurants –
---
11. Avenue Singapore – bespoke cocktails, bowling lanes, and pinball machines
---

Image credit: Avenue
Friday nights are meant for celebrating the end of the week, and if you like to party wild, head to Avenue, newly opened in Marina Bay Sands.

Image credit: @varunpanjwani
This speakeasy bar isn't your usual evening hideout. There's the regular bar space with a bartender and all, but the similarities stop there. What the place resembles beyond that, is probably best described as playrooms in a millionaire's mansion.

2-lane bowling alley
Image credit: @limpehtakemeto
The posh space is packed with entertainment in its rooms such as a Mini Bowling Alley, Karaoke Room, Arcade Games and a Pool Table to play with your buds.

Image adapted from: @avenuesignapore
To make the night absolutely lit, make sure to order one of their flaming cocktails such as Camillo's Cure by Dragzen Alingasa.
Address: B1-67, Galleria Level, The Shoppes at Marina Bay Sands
Opening hours: Wed&Thu 7PM-3AM | Fri 7PM-5AM | Sat 10PM-5AM | Closed on Mon, Tue & Sun
Website
---
12. Unaemon @GOCHI – unagi in 147-year-old secret sauce
---

Hitsumabushi Set
Image credit: @unaemonsg
To try a secret sauce that's been around longer than anyone you know, check out Unaemon, an unagi speciality restaurant in Capital Square. Originating from Yokohama, Japan, the store has been around since 1950, and they have been using their 147-year-old secret barbecue sauce with the key ingredients of soy sauce, mirin and sake, since then.

Image credit: @fuudum
At this speciality restaurant, you'll be able to enjoy fresh eels with a slightly crisp outer layer cooked using the Kanto method and grilled 3 times before serving. For something simple and classic, go for their Hitsumabushi (from $33), which comes with a generous serving of unagi served with Hokkaido rice, and miso soup on the side.
Address: Capital Square, 23 Church Street, #01-02/08, Singapore 049481
Opening hours: 11.30AM-9PM, Daily
Telephone: 6226 1297
Website
---
13. MASA by Black Society – artisan dim sum
---

MASA orchard gateway
Image credit: @klutzyberry
If you're looking for a new brunch spot with bae, Taiwan-originated MASA by Black Society is definitely one to look out for. Located in Orchard Gateway and Great World City, this artisan dim sum cafe is decked in monochrome tiles, large "bird cages", as well as hanging vines and flowers from the ceiling.

Image credit: @bluefoodie
The restaurant's menu is centred around the "4 heavenly kings of dim sum", namely har gau (prawn dumpling), siu mai (pork and shrimp dim sum), feng zao (braised chicken feet), pai guat (spare ribs). Look forward to adorable variations shaped like pigs and carrots!
With almost 200 items in the menu, it's gonna take a long while for you to deliberate on what to pick. A good starting point is their Dimsum Tasting Platter ($16.90), which will give you a good taste of what's to come.
MASA Orchard Gateway
Address: 277, Orchard Road, #01-12/13/14 orchardgateway, Singapore 238858
Opening hours: Sun-Thu 11AM-10PM | Fri-Sat 11AM-10.30PM
Telephone: 6243 7988
MASA Great World City
Address: 1, Kim Seng Promenade, #01-121 Great World City, Singapore 237994
Opening hours: Sun-Thu 11AM-10PM | Fri-Sat 11AM-10.30PM
Telephone: 6235 9787
Website
---
14. KOMA – Japanese fine-dining with torii gate decor
---

Image credit: @lars.smits
Step into Japanese fine dining restaurant KOMA and it'll feel as if you've just entered Japan. The interior is decorated with a replica of Fushimi Inari's torii gates, an arching red bridge, and giant Japanese-style hanging lanterns.

20-metre long stretch of torii gates
Image credit: @fayeeflyy
Diners here can look forward to a modern interpretation of the traditional sushi, made with fresh seafood imported from Japan.

Spicy Tuna, served rice cakes with sweet soy and chives
Image credit: @komasingapore
To ensure you'll get a table,  make a reservation in advance here.
Address: The Shoppes at Marina Bay Sands, 2 Bayfront Avenue, #B1-67, Singapore 018972
Opening hours: Sun-Thu 5PM-12AM| Fri-Sat 5PM-2AM
Website
---
15. KNN Mookata – charcoal mookata buffet at $19.90 nett
---

Image credit: @gnits
No, this KNN does not stand for that.
For all those who love a good mookata feast, heads up 'cuz Kin Nam Nam, also knowns as KNN Mookata is now open serving charcoal mookata buffets priced at $19.90 NETT for adults. Your food is cooked over white-hot charcoal instead of the usual gas fuel, similar to a BBQ. According to the store owners, it keeps the food aroy – or delicious.
Items included in the buffet include a variety of marinated beef and chicken, fresh seafood like prawns, salmon and clams and an assortment of vegetables. To wash down all that food, top up $5 for free-flow Thai Iced Milk Tea and Thai Lemongrass Drink.

Image credit: KNN Mookata
P.S. don't be shocked by the little packets they'll hand you at the end of the meal – these are actually wet tissues!
Address: 321 Upper Paya Lebar Rd, Singapore 534944
Opening hours: Sun-Thu 5PM-12AM | Fri-Sat 5PM-2AM
Telephone: 8855 6969
Website
---
16. Taki Taki – tiki-themed bar
---

Image credit: The Working Capitol
For a taste of Hawaii sans the flight, spend an evening at Taki Taki, a cosy Hawaiian-themed balcony bar located at The Working Capitol, on the outskirts of the CBD.

Image credit: @takitakisg
Capturing the lively spirit of the space, the Fijian name of the bar means "cheers". There's no tiki bar without rum-based drinks so while you are there, try out their Nyonya Daiquiri. It's made from Sailor Jerry Spiced Rum mixed with gula melaka, coconut milk, and lime that'll will give you a spicy and creamy tingle on your tastebuds.
Address: The Working Capitol, 1 Keong Saik Road, #02-02 Singapore 089109
Opening hours: Mon-Sat 4PM-11.45PM | Closed on Sun
Telephone: 9273 5534
Website
---
17.
MAI – dashi-based dishes and affordable omakase
---

Image credit: @paulineanghh
When it comes to bonito flakes, most people are familiar with it being just a food topping. But if you'd like to see it's full potential head to MAI by Dashi master Marusaya. Most of their menu items are made from dashi, a stock made from bonito flakes.

Uni, Ikura rice topped with gold flakes & tamago
Image credit: @mai_by_marusaya
All the dishes here naturally dashi-based. However, if you really want to take your taste buds on a ride, opt for their affordable omakase course priced from $68 for lunch.

Image credit: @mai_by_marusaya
Address: 46 Bukit Pasoh Rd, Singapore 089858
Opening hours: Mon-Sat 12PM-3PM, 6PM-11PM | Closed on Sun
Telephone: 6327 8414
Website
---
18. Bao Boy – modern spin on baos
---

Chickpea Falafel Bao
Image credit: @baoboysg
Typically, the word bao (Chinese bun) brings to mind a steaming hot bun from the kopitiam. That ain't it at the edgy Bao Boy, which re-invents the traditional breakfast dish into something fun and chic.
The bar cum restaurant serves up baos priced from $10. Must-tries include their Fried Chicken and Cheese Bao ($16) and Chickpea Falafel Bao ($14). If you'd kill for fried ice cream, don't miss their Fried Peanut Butter and Jelly Bao ($10), a sweet dessert variation.
Address: 31 Hong Kong St Singapore 059670
Opening hours: Tue-Sat 5PM-12AM
Telephone: 6226 1395
Website
---
19. Mustard Seed – cosy 13-seater omakase joint
---
Image credit: Yi Wong
Originally a pop-up restaurant, Mustard Seed has finally opened its own doors at Brighton Crescent, near Serangoon.
Leave your dining experience to the hands to the owner and chef, Ming Kiat, who'll serve you up with an omakase-style tasting menu ($138) of local cuisine with a Japanese flair.

Turmeric frog legs
Image credit: @diaryofjun
The restaurant has an intimate 13-seater, U-shaped dining space, which is also a perfect setting for meeting new people.

Kumiage Yuba – soy milk ice cream dessert
Image credit: @free.the.umami
Address: 75 Brighton Crescent Singapore 559216
Opening hours: Tue-Sat 7PM-11PM | Closed on Mon&Sun
Website
---
20. Mimi Restaurant  – modern Chinese tapas
---

Image credit: @theriverhousesg
While walking by Clarke Quay, you might have noticed a distinct, oriental looking building called The Riverhouse. It now has a new resident on it's second floor – Mimi Restaurant.
This modern Chinese restaurant serves traditional Chinese flavours from Shanghai, Sichuan and Mongolia and zhngs them up with a touch of modernity.

Image credit: @royalette
Head on in to try out their appetiser Wasabi Angus Beef Sliders ($16), comprising angus beef slabs layered between deep-fried mantou to start your meal.

Sliders
Image credit: @jean_teosp
Mains include quirky-named dishes like Sichuan Drool-Worthy Chicken ($16), which comes with chilled chicken on a bed of starch noodles and Ho My Cod ($28), a preserved chilli sauce-covered steamed codfish.
Address: 3A River Valley Road, #01-02 (Level 2), Clarke Quay
Opening hours: 5PM-10.30PM, Daily
Telephone: 6261 1189
Website
---
New restaurants in Singapore
---
August has loads of new treats, so instead of eating the same thing every day, spice up your life with some of the above. There are more than enough for you to try something new every other day!
If you haven't already, check out our previous coverage of the past month's new restaurants here: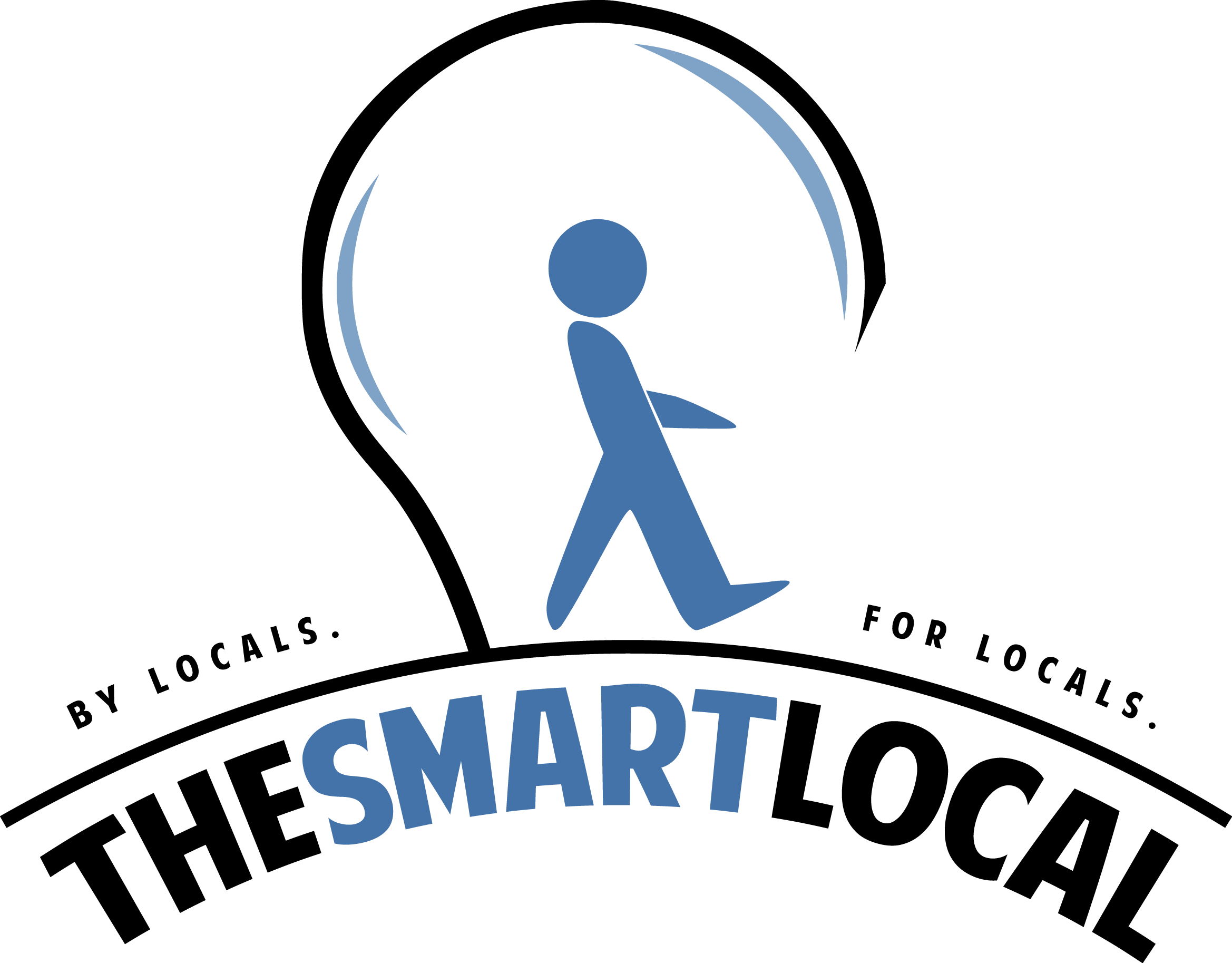 Drop us your email so you won't miss the latest news.