Hair salons for children in Singapore 
---
Bringing your child to get his or her hair cut at a salon can be a tough challenge for some parents. Many children are nervous before a haircut, and it can be difficult getting them to sit still. 
These kids' hair salons are here to make the whole experience more enjoyable for the little ones. With car-shaped seats and entertaining cartoon shows thrown into the mix, regular hair salon visits will be something your child can look forward to from now. 
---
1. Curly N Spike – Hollywood-style salon with runway (from $27 )
---

Image credit: Curly N Spike
Curly N Spike offers haircuts and styling in a funky space with Hollywood glamour, with plush purple backdrops and crown-shaped mirrors. There's even a raised runway with "stage lights" where your child can strut along and take photos at post-haircut – sure to make him or her feel like a star.

Image credit: Curly N Spike
Children can watch movies or play video games with the consoles installed at every styling station while getting their haircut. They also have hair-spray services (additional fee of $5)  to add a temporary splash of colour when school holidays roll around. 

Image credit:  @mshelent
Their services don't stop there – they also host birthday parties with makeovers, with themes like Princess, Dazzling Divas and Rock Stars. Manicures are also provided, and every party ends off with a fashion parade that will serve as a confidence booster for children.

Image adapted from: Curly & Spike, Curly & Spike
Price: $27 for boys, $30 for girls 
Address: Curly & Spike, 83 Clemenceau Avenue, #02-14 UE Square, Singapore 239917
Opening hours: Tue 3PM-7PM | Wed to Sun 10AM-7PM (Closed on Mondays)
Telephone: 6733 9298
Website
---
2. EC House Kids' Corner – vibrant themed spaces ($12)
---

Image credit: EC House
EC House is a familiar name to many of us, known for their quick and fuss-free haircuts at an affordable $12. Kids' haircuts cost the same amount, and your child can get them at any outlet as all their hairstylists are trained to handle babies and toddlers as well. 

Image credit: EC House
But for a more fun-filled experience, head for the Kids' Corner outlets as these are specially built with children in mind. These outlets are equipped with vehicle-shaped kiddy rides which double up as fun hairdressing chairs, and vibrant decor with circus or beach themes. 

Image credit: EC House Facebook 
There are currently a total of 9 Kids' Corner outlets in Singapore, both in town and the heartlands – check them out here. 
Price: $12
Telephone: 6339 5677
Website
---
3. Poika and Tytar – homely vibes ($22)
---

Image credit: Poika and Tytar Facebook
Poika and Tytar feels like a cosy cottage, with its brick walls and wooden fence accents. To offset all the brown, an added pop of colour is given through rainbow banners and polka dot patterns on the walls, making the space attractive and inviting to kids. Children can get haircuts here for $22 in vintage-style airplane- and car-shaped chairs as they watch a cartoon.
Price: $22
Address: 55 Siglap Road, Siglap Centre #B1-29, Singapore 455871
Opening hours: Weekdays 11AM-7PM | Weekends and PH 10AM-7PM | Closed on Wednesdays
Telephone: 9825 1223
Website
---
4. QB House Kids – impeccable hygiene standards ($22)
---

Image adapted from: QB House Singapore
We've always known QB House for their quick 10-minute haircuts, and this service is also extended to kids for $22.
Here, there's an emphasis on hygiene that will put parents' hearts at ease. Original system units unique to QB House are used, with in-built sterilisers in each one where tools are cleaned, and disposable paper neck towels and new combs are used for every customer. Air washers are also used for cleaning up hair post-haircut instead of shampooing, making the whole experience fuss-free. 

Image credit: @chakiah
At their special QB Kids outlets, child-sized robes with cute prints and iPads with cartoon shows are provided. These outlets also come with a play area with toys and movies for your child to entertain themselves with while waiting for their turn. 

A toddler having fun at a colouring station
Image credit: @_vphang
Price: $22
Opening hours: Daily 10:30AM-9:30PM
Telephone: 6323 2144
View the full list of QB House Kids here. 
---
5. Scissors Paper Stone – free balloons and candy ($24) 
---

Image credit: @i12katong
Scissors Paper Stone provides videos and games to keep your child entertained while they get a haircut ($24). Positive reviews on their Facebook page have also mentioned that the hairdressers here are patient and friendly with kids. Children are also given free balloons and sweets as a reward for sitting still, something sure to light up their day.

Image credit: @andrew.h1m
Take a photo of your kid at the Smile & Snap counter after his haircut. If you are a member, you'll get to view and download photos of all your child's haircut sessions as keepsakes.
Scissors Paper Stone has three outlets, with two in central locations – Marina Square and Forum – and one at Katong 112 for the Easties. 
Price: $24
Address: #02-18, 583 Orchard Road, Forum The Shopping Mall, Singapore 238884 (next to the escalator going to Toys 'R' Us)
Opening hours: Monday – Friday 10:30AM-7PM | Saturday, Sunday and Public Holiday 10:30AM-7:30PM
Telephone: 9180 9366
View their full list of outlets here.
Website
---
6. One Cut Above Kids – convenient online booking ($24)
---

Image credit: One Cut Above
One Cut Above Kids' Salon provides a welcoming environment with colourful wall murals to soothe your child's nerves during his haircut ($24). There are kid-sized salon chairs and an area where children can play with toys and watch cartoons while waiting for their turn. 

Image credit: One Cut Above
Book an appointment through their Facebook page to cut down on waiting time. 
Price: $24
Address: #02-07/08, 30 East Coast Rd, Katong V, Singapore 428751
Opening hours: Daily 10:30AM-7:30PM
Telephone: 6348 1136
Website
---
7. Little Red Dot – gentle kid-friendly hair products ($18.90)
---

Image credit: Little Red Dot Facebook
Little Red Dot is located in Orchard so you can conveniently pop by during family outings in town. They also provide haircuts for men and women, so parents can get their locks settled at the same time. 
The light-toned wooden floors and furnishing make the salon look bright and spacious, and there is a kids' corner where children can read books or play with toys. 

Image credit: Little Red Dot Facebook 
With over 20 years of experience, their stylists are familiar with handling children of all ages. Go for a basic Kids' Cut ($18.90) or go all out with a Cut & Style ($24.90). Fret not, parents, as they use a range of gentle hair products specially made for kids, who have more sensitive skin and scalps. 
Price: Kids' Cut $18.90 | Kid's Cut & Style $24.90
Address: #02-35/36, 583 Orchard Road, The Forum Shopping Mall, Singapore 238884
Opening hours: Daily 10:30AM – 6:30PM except on selected holidays
Telephone: 6737 9925
Website
---
Kids' haircuts in Singapore 
---
It may not be easy for a child to sit still while a stranger snips his or her hair, but with some cartoons, games and a patient hairdresser, haircuts can become an event your child looks forward to – and you'll be at ease knowing that you won't have to deal with crying and tantrums when it's time for their haircut. 
Also check out:
---
Cover image adapted from: EC House, @andrew.h1m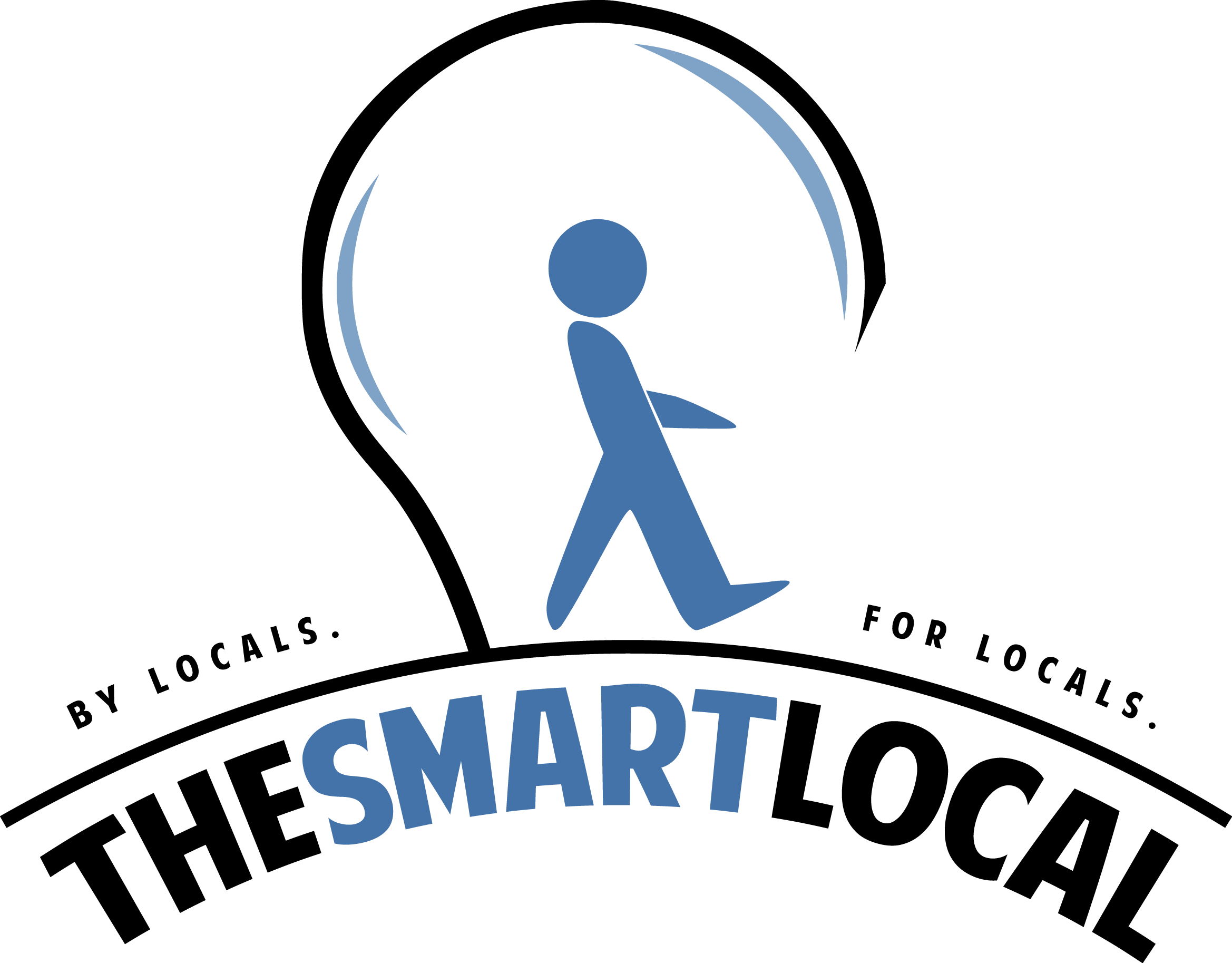 Drop us your email so you won't miss the latest news.