New cafes in Singapore
Image adapted from: @cafedenicolesflower
We've all got those "Ugh there's nothing to eat" moments even though we might be standing in the middle of a food court with more than a dozen stores. It's always good to have some variety, so check out these new cafes and restaurants to visit this May for your next date or family dinner.
– Cafes –
1. Glyph Supply Co – minimalistic all-white interiors
Image credit: @glyphsupplyco
Glyph Supply Co is the definition of minimalist with their all-white interior. Coupled with their large glass panelled windows, the entire cafe is super bright – exuding a zen atmosphere.
Image credit: @elisa.tjt
Their menu is kept simple as well, with just three types of coffee – White ($5.50), Black ($4.50) and Cold Brew ($6). To go with the coffee or tea, they have a sizeable selection of pastries from Carpenter and Cook like the savoury Pine Nut and Tomato Pastry ($5) or sweet Nutella and Orange Croissant ($5).
Address: #01-06, 111 Somerset,111 Somerset Road, Singapore 238164
Opening hours: Mon-Fri 8:30AM-7.30PM, Sat-Sun: 10AM-7.30PM
Telephone: contact them here
Website
2. Botany by Dazzling Cafe – pretty brunch cafe
Image credit: @botany.sg
Those of you are health food enthusiasts, you'll love what Botany has to offer. This cafe focuses on bringing healthy yet delicious food to the table which don't contain preservatives and are prepared using natural ingredients like Himalayan salt and organic pasta. Their menu also has a good spread of greens and proteins for a balanced meal.
Uni Truffle spaghetti ($28) – capellini pasta with truffle salsa, sea urchin and salmon roe
Image credit: @botany.sg
Here, you will find an extensive menu of typical brunch dishes like Avocado Toast with Egg ($18) as well as mains like the Uni Truffle Spaghetti ($28). And to end the meal on a sweet note, try their Signature Honey Toast ($18) – a thick toast topped with ice cream, fresh fruit and nuts.
The interior of the cafe is furnished with greenery which makes dining there a refreshing experience
Image credit: @eatmonsters.sg
Address: 86 Robertson Quay, #01-03, Singapore 238245
Opening Hours: Mon-Tues: 9AM-10PM | Wed-Sat: 9AM-11PM
Telephone: 6951 4861
Website
3. CHICHA San Chen – Taiwanese bubble tea
Image credit: @chichasanchen.sg
CHICHA San Chen, the popular Taiwanese bubble tea brand will be hitting our shores this month. They brew their tea in a Teapresso machine which helps retain the flavour of the tea leaves. Be sure to try their specialities – Brown Sugar Milk Tea and Dong Ding Oolong Fresh Milk.
Address: #03-41, 313@Somerset, 313 Orchard Road, Singapore 238895
Opening hours: Daily, 10AM-10PM
4. Huggs-Epigram Coffee Bookshop – bookworm's paradise
Image credit: @curiousbookreviewer
Those of you whose favourite activity is to just chill with a cup of coffee in one hand and your favourite read in the other, Huggs-Epigram Coffee Bookshop is where you'll want to be. Here, you'll find books written solely by local writers. Different local authors are present almost every other day at the cafe for fan meets and book signings.
Image credit: Epigram Books
Food-wise, you'll find brews by Huggs coffee as well as small snacks like pastries and sandwiches. For those who prefer something more hearty, they also serve rice bowls topped with ingredients like salmon and creole chicken.
Address: #01-01, 45 Maxwell Road, Singapore 069118 (opposite Maxwell Food Centre)
Opening Hours: Mon-Fri: 7AM-5PM (coffee), 10AM-7PM (books) | Sat: 8AM-12PM (coffee), 10AM-2PM (books)
Telephone: 6292 4456
Website
5. Denzy Gelato cafe – ice cream and waffles near Bishan MRT
Image credit: @denzygelato
Denzy Gelato is a new ice cream cafe in the heartlands of Bishan which serves handmade gelato, waffles and coffee. Although the interior of this little corner cafe is nothing fancy, their gelato flavours are unique. Some flavours include Elderflower Mojito and Blondie Beach, a combination of white chocolate, lime and salt.
Image credit: @denzygelato
Single scoops cost just $3.60 and you can add $0.50 more to have it in a cone.
Address: #01-404, 506 Bishan Street 11, Singapore 570506
Opening Hours: Daily, 11.30AM-10.30PM
Website
6. Popote – with old-school console games
Image credit: Popote
Popote is a spacious cafe that serves brunch dishes like breakfast platters with a spread of eggs, hashbrown, sausages and little dutch pancakes. They also have beef burgers which you can choose to have with foie gras or bacon.
Image credit: @popote.sg
Take your pick from their range of milk-based drinks which are served to you deconstructed, with flavoured ice cubes and a glass of milk. Some of these flavours include bandung, coffee and matcha.
Image credit: @popote.sg
And while you're waiting for your food, take a break from scrolling through social media and try your hand at the games in their retro video game set instead.
Image adapted from: @popote.sg
Address: 80, #01-01 Bendemeer Rd, Hyflux Innovation Centre, Singapore 339949
Opening Hours: Mon-Fri" 8AM-5PM | Sat: 11.30AM-5PM
Telephone: 6969 7326
Website
7. Emack and Bolio's – crazy ice cream cones from Boston
Image credit: @emackandbolios.sg
Nobody can really say no to ice cream, and Emack and Bolio's from Boston has just arrived at Jewel Changi with their wacky flavours. Grasshopper Pie has Oreo and chocolate flakes mixed with sweet minty liquor, and if you're all about chocolate, get Stoney's Dream, a heavenly mix of cookies, brownies and vanilla ice cream.
They also have monster cones to go with their ice cream, with Fruity Pebbles, granola, and Froot Loops stuck on them. At $6 per scoop, these sinful desserts will please every sweet-tooth.
Address: #B2-234, 78 Airport Boulevard, Singapore 819666
Opening Hours: Daily, 10AM-10PM
Telephone: 8858 2450
Website
8. Cafe de Nicole's Flower – garden-themed
Image credit: @cafedenicolesflower
Cafe de Nicole's Flower is a beautiful addition to Singapore's collection of garden-themed and dog-friendly cafes. When you step in, you'll be hit with the aroma of fresh flowers sold by their in-house florist.
Image credit: @cafedenicolesflower
You can dine on all-day brunch meals including Nicole's Favours ($21.90) – a breakfast platter with hashbrown, avocado toast, greens and an egg. The also serve acai bowls, souffle pancakes, flowers teas and lattes.
A single dried flower is served with every dish as a small keepsake to bring home
Image credit: @gurkhason
Address: #01-01, 224 Telok Kurau Road, Singapore 423836
Opening Hours: Tue-Sun: 8.30AM-8.30PM
Telephone: 9119 9588
Website
9. JW360° Café Corner – flavours change according to Japan's seasons
Now's a good time to pop by for their pure matcha flavoured tarts and cheesecakes.
Image credit: @iris.nihao
JW360° Café Corner is a dessert cafe that has pastry and cake flavours that change according to the different seasons in Japan. Since it is the cherry blossom season now, the cafe is serving many pink-hued sakura desserts.
The sakura pearl milk tea and sakura raspberry pie are some of their new desserts
Image credit: @bengchuen
Aside from the dessert cafe area, JW360° also houses a restaurant that is operated by Suju Masayuki and serves Japanese style dishes. At Suju, you'll get to cut into their speciality Hamburg Steak which is topped with melted cheese and doused with a soy and miso sauce.
Image credit: @imduckywife
Address: #01-223/224/225, Jewel Changi Airport, 78 Airport Boulevard, Singapore 819666
Opening Hours: Mon-Sun: 9AM-11PM
Telephone: 6243 2466
Website
10. Jenjudan – brown sugar milk tea from Taiwan
Try their Oreo Brown sugar milk ($5.90), or Brown sugar Boba Thai milk tea ($from $5.20)
Joining the brown sugar milk tea clan is Jenjudan, a Taiwanese bubble tea brand which has recently come onto our shores. Their drink toppings are mostly shipped from Taiwan – that's how you know it's authentic. They even make their brown sugar caramel fresh in the store itself, giving the syrupy goodness an intense flavour.
Address: #B1-13, CityLink Mall, 1 Raffles Link, Singapore 039393
Opening hours: Daily, 11AM-10PM
Telephone: contact them here
Website
– Restaurants –
11. Subrosa – Farm-to-table dining
Image credit: @subrosadining
Subrosa is a farm-to-table restaurant which only uses ingredients which are sourced locally or produced in-house, because quality ingredients make quality dishes. Their dining area is furnished with blue velvet chairs and rose petal chandeliers, and the minimal number of available tables means you'll be able to have a peaceful and exclusive dining experience.
Duck with foie gras
Image credit: @subrosadining
Some of their dishes are local ones we know and love but with an extra bit of pizazz, such as Lobster Hokkien Mee. They also have European dishes like sous vide duck with foie gras, and scallops with fermented melon, cucumber, and smoked trout roe.
Hokkien Mee zhng-ed up with juicy Lobster
Image credit: @silentresonance
Address: 369 Jalan Besar, Singapore 208997
Telephone: 6610 0555
Opening Hours: click here for reservation timings
Website
12. The Old Man Singapore – award-winning tropical-themed bar from HK
The layout of the bar has a long communal table with bar stools
Image credit: @theoldman_sg
The Old Man Singapore, an award-winning cocktail bar from Hong Kong, has opened an outlet in Singapore, with calming tropical decor and ambient lighting.
Image credit: @fresh_kiwi_juice
You can head for your usual mixes but while you're there, it'd be worth it to try their quirky creations as well. The Snows of Kilimanjaro is a mix of marshmallow gin, raspberries and gruyère cheese.
Address: #01-04, 55 Keong Saik Road, Singapore 089158
Opening Hours: Mon-Sat: 5PM-12AM
Telephone: 6909 5505
Website
13. Homeground Grill and Bar – grilled meat and fish platters
Homeground mixed platter ($72) for those who want both meat and fish
Image credit: @homeground.grill
The best part of BBQs is the smokey flavour and charring you get on the food, and Homeground Grill and Bar will give you that fix of grilled meat and fish in generous portions. Pair that with drinks from their bar and you're all set for a night of HTHTs with a couple of friends.
Charcoal grilled salmon
Image credit: @benszh
The Grilled Meat Platter ($58) consists of whiskey-marinated New Zealand ribeye, sausages, chicken wings, roasted potatoes and mushrooms – it's like a Christmas dinner without the preparation hassle.
Address: 1088 Serangoon Road, Singapore 328188
Opening hours: Tue-Fri: 6PM-12AM | Sat-Sun: 1PM-12AM|
Telephone: 8774 9278
Website
14. The Dragon Chamber – hidden restaurant-bar behind a fridge door
The Dragon Chamber is a Chinese restaurant-bar hidden behind the facade of a typical kopitiam. You'll have to walk through a fridge to get to the dining area.
Dragon's Claw ($60)
Image credit: @praewchomanan
The unique experience doesn't just stop there – their menu features dishes suitable for adventurous foodies such as Dragon's Claw ($60) – braised crocodile foot in herbal sauce, served within a ring of fire.
Crazy For Coconuts ($22)
But if you're feeling extra fearless, order their herbal D*** Soup ($$30) which contains crocodile penis. To complete your meal, choose a palate cleansing drink like Crazy for Coconuts ($22) which has a tropical punch of from coconut and pandan.
Address: 2 Circular Road Singapore, Singapore 049358
Opening Hours: Mon-Fri: 10AM-10PM
Telephone: 6805 8181
Website
15. Pink Fish – Norwegian salmon fast food joint
Image credit: @pinkfishsg
Pink fish has washed onto our shores with their fast food creations all featuring Norweigian salmon. From burgers to poke bowls and wraps, you'll get to sink your teeth into thick slices of salmon in various dishes.
Image credit: @fanta.eat.lll
They have multiple burgers ($9.90) including the Asian Burger and American Burger which is slathered in thick BBQ sauce. There are also sides like crispy fish skin, something different from the typical fast food french fries.
Address: #B1-261/262, Jewel Changi Airport, 78 Airport Boulevard, Singapore 819666
Opening hours: Daily, 10AM-10PM
Telephone: contact them here
Website
16. El Fuego by Collin's – halal restaurant for meat-lovers
Image credit: @elfuegosg
All you meat lovers can rejoice, for El Fuego by Collin's, a halal restaurant specialising in hefty meat cuts, has recently opened at Jewel Changi.
Image credit: @krispykitchensg
Must try dishes include the massive Charcoal Grilled Australian Angus Tomahawk Steak ($128) which is good for sharing. Their menu also has seafood dishes on top of the usual Collin's grilled meats, like Farmed Barramundi En Papillote ($26) and Live Dutch Mussel ($36) served with sourdough bread and blue cheese.
Address: #02-216, Jewel Changi Airport, 78 Airport Boulevard, Singapore 819666
Opening hours: Daily, 11AM-10PM
Telephone: 6513 0715
Website
17. O'TAH – otah in unique flavours like cream cheese and corn
Image credit: @darr3n0ng
At O'TAH, you'll find a whole range of unique otah renditions from Salmon to Cream Cheese and even Corn, all at $2.20 per piece. It's a 24-hour joint, so you can head down for midnight suppers.
Ben's Burger ($11.90)
Image credit: @myjream
You can also opt for full mains such as Pesto Salmon Nasi Lemak ($12.90) and Ben's Burger ($11.90) which has an otah patty topped with an oozing sunny-side up egg.
Address: #B2-241, Jewel Changi Airport, 78 Airport Boulevard, Singapore 819666
Opening hours: 24/7
Telephone: contact them here
Website
18. Pizza Time – wood-fired pizza
Image credit: @pizzatimesingapore
There's just no denying our love for pizza and we have the many "Pizza is bae" quote images on social media to prove it. So when it's that time of the week to kickstart your cheat day, pop by Pizza Time, an Italian pizza bar which bakes their pizzas in a wood-fire oven, giving them a smokey flavour.
Notable flavours include their Mentaiko pizza
Image credit: @mevlyn_caffeine
Their Mentaiko Seafood Pizza ($17.90) contains squid, prawns and fish roe. For some gooey cheesy goodness, choose the Quattro Formaggi ($15.90) which has a four cheese blend. On top of pizzas, this Italian restaurant also has a decent selection of pastas including Penne with Rib Eye Steak ($22.90).
Address: 29 Cuppage Road, Cuppage Terrace, Singapore 229456
Opening Hours: Daily, 5PM-1AM
Telephone: 6734 5776
Website
19. Yun Nans 云海肴 – yunnan soups and noodles
Steam Pot Chicken soup ($23.90)
Image credit: @msoinkee
YUN NANS 云海肴 will give you a taste of home-cooked Yunnan chicken soup or rice noodles, perfect for a cold day. The Yunnan Rice Noodle in Prawn Broth with Black Truffle ($13.90) is like a jazzed up version of our usual kopitiam prawn mee.
Image credit: @nkikichua
Address: #02-217, Jewel Changi Airport, 78 Airport Boulevard, Singapore 819666
Opening hours: Daily, 10AM-10PM
Telephone: contact them here
Website
20. Cheek Bistro – Australian-style dishes
Lamb ribs
Image credit: @munchgulprepeat
Cheek Bistro is the new and improved version of one-Michelin star restaurant, Cheek by Jowl. They're still serving Australian-style dishes, but now have more shareable a la carte dishes in addition to fine-dining. The decor of the restaurant has also undergone a makeover of green booth seats, industrial style lights and an open kitchen.
Cured trout
Image credit: @bongsteroo
If you're in a group, order the T-Bone Steak ($168) for sharing. Otherwise, you can go for single-portioned dishes like Lamb Ribs with Aubergine and Mint Yogurt Dip ($25).
Address: 21 Boon Tat Street, Singapore 069620
Opening hours: Mon-Fri: 12PM-3PM, 6PM-10.30PM | Sat: 6PM-10.30PM
Telephone: 6221 1911
Website
New restaurants in 2019
Whatever you're craving this month, these new cafes and restaurants will have you covered. So whether you want to treat yourself to a luxurious fine-dining meal or you need somewhere to have your 2AM suppers, visit these new food places tasty meals all through the month.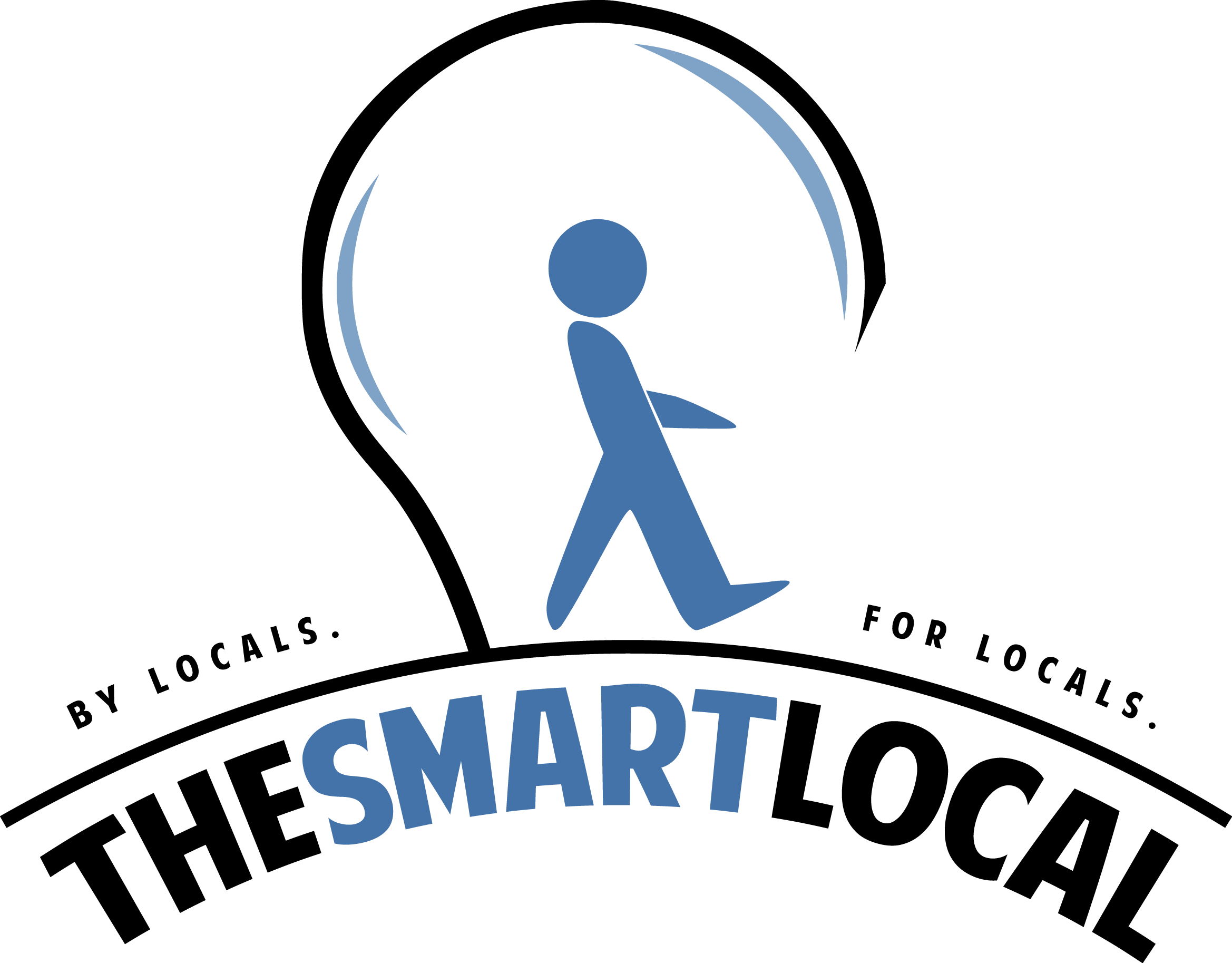 Drop us your email so you won't miss the latest news.