Geylang Serai Bazaar 2019
That time of year has come once again where Ramadan festivities fill the air, along with a swirling medley of mouth-watering aromas as you traverse the aisles of the Geylang Bazaar.
Peddling 100% Halal food for the first time in decades, there'll be a 60-40 mix of traditional Malay food versus new-fangled hipster creations respectively. Held at the Geylang Serai Market from 3rd May to 5th June, we've sussed out the best things to eat and buy, should you decide to brave the crowds…and the sweltering heat.
– Things To Eat –
Aside from the usual suspects of pasar malam cuisine such as fried snacks and Ramly burger as well as smash hits from last year's bazaar like Sofnade's meatballs-in-a-bucket, there's an array of new kids on the block.
From sweet and creamy desserts to savoury hot meals, you're guaranteed to find something to quell your cravings.
Belgium waffle pops from Pebble
These adorable honeycomb-shaped Belgium Waffles ($4.90 each) are a delight to eat while on the go, sans cutlery. We tried the Ryokucha, dipped in rich matcha icing that was complemented by the earthy azuki red beans. Succumbing to the rainbow allure of the White Canvas, we discovered that the colourful fruity pebbles were actually scattered over a base of Greek yoghurt rather than white chocolate, lending each bite a pleasant tang.
Stall: WGS B 017
Website
Flame-grilled beef cubes from Beef Bro
Watching the succulent meat getting torched by amber flames was spellbinding, but a single taste of their Mala Beef Cubes ($14.90) was enough to set our tongues ablaze.
Unless you're a certified spice fiend, we recommend opting for the Truffle Beef Cubes ($16.90) instead. With gooey melted cheese shreds and a strong truffle fragrance, it would've been a perfect 10 if only the meat hadn't ended up so tough and overcooked.
Stall: WGS A G306
Website
Boba and White Rabbit soft serves from Take A Bite
The Brown Sugar Boba Soft Serve ($6.90) was a delectable blend of robust milk tea flavours, making the rapidly melting cup of ice cream nonetheless enjoyable to gulp down in liquid form. We're chuffed at the fact that the iconic edible rice paper wrapping is included in the White Rabbit Candy Soft Serve ($6) as an adornment. Because heaps of real White Rabbit candies are melted down to concoct the soft serve base, do be prepared for its extraordinary sweetness.
Stall: WGS B 019
Website
Dutch baby pancake and souffle pancake from The Cha Yen
Paradise for anyone who has a sweet tooth, this stall serves mini Dutch Baby Pancakes ($5/$6, depending on flavour) and Souffle Pancakes ($6 for 2 pieces) in flavours ranging from good ol' Butter and Maple Syrup to fancy Ondeh Ondeh, Banana Split and Cookies & Cream.
The Red Velvet Dutch Baby Pancakes ($6) are soft and perfectly bite-sized, complete with lashings of condensed milk, chocolate sauce and a dusting of icing sugar.
Meanwhile, the jiggly Creme Brulee Souffle Pancake boasted strong caramel tastes with a crackling layer of burnt sugar on top.
Stall: WGS B 011
Praffles (prata waffles) from Fooditude
We love prata, and we sure do love waffles. Combining them into a genius union gives you "praffles", featuring a pillowy and straight-up addictive texture and taste sensation I personally never knew I needed in my life. Cloaking a deep-fried soft-shell crab doused with housemade sauce is the Chilli Crab Praffle ($15.90). Local cuisine is amazing, but none of us have ever experience chilli crab and prata together like this.
Stall: WGS G 342
Takoyaki in unique flavours from Loco Loco
Levelling up their takoyaki balls in addition to quirky flavours such as wasabi, mentaiko and chilli crab, Loco Loco also dips them into a vat of of rippling hot oil for a quick fry.
The result is a fresh tray of golden, crispy orbs yielding a soft interior. Having ordered the Salted Egg Yolk Takoyaki ($6), we were pleasantly surprised by the intensity of the flavour despite the sauce having a thinner consistency and more lacklustre colour than we were expecting. Don't judge a book by its cover, indeed!
Bonus: They also sell a variety of teas which you can mix and match for $10 for 3 (U.P. $4 each). We sampled the Sakura Milk Tea – infused with cherry blossom flowers – and the ultra refreshing Thai Iced Lemon Tea.
Stall: WGS B 030
Website
Traditional kebab from Turkish Kebab House
Take a break from the new-fangled goodies and indulge in an age-old classic instead. It's a challenge in and of itself to walk past the tantalising hunks of meat glistening on the rotisserie grill without yearning for a taste. Kebabs are $5 each for chicken and $6 for beef.
Stall: WGSB126
Website
Lobster roll from BURP Live Station Catering
Packed to the brim with plump and vibrant morsels of premium Boston lobster, these rolls ($12 for small, $19 for large) are admittedly quite a sight to behold. The taste leaves much to be desired, though, with fairly underseasoned shellfish meat sandwiched between a plain and forgettable bun. One thing's for sure, you'll walk away as stuffed as the roll itself 'cause it makes for quite a filling meal.
Stall: WGS A 359
Website
– Things To Do –
If you thought the bazaar was just a street food crawl, think again. An abundance of retail stalls are stationed here, giving you a good excuse to work up an appetite in between each round of chowing down.
There's also a small set-up of amusement rides plus plenty of carnival games to keep the little ones occupied.
Kiddy rides like a carousel, pirate ship and spinning teacups
Not even gonna lie, these old-school Uncle Ringo rides are a blast from the past and make us wish we were young and carefree once more – small enough to take them for a spin.
Train rides will also course through the market on occasion, which we predict will cause quite the jam in human traffic.
Prices for the children's amusement rides are as follows:
Spinning Tea Cup – $5 per child + $2 per accompanying adult
Carousel – $5 per child + $2 per accompanying adult
Pirate Ship – $5
Choo Choo Train – $5
Carnival games and arcade claw machines
Nothing pumps up the atmosphere of fun quite like a rousing carnival game or countless valiant attempts to secure a plush toy from the claw machines.
The bazaar has a wide variety scattered throughout, with games like shooting, balloon-darts and the street market Mahjong memory game. The cute stuffed animals do look mighty tempting, and would make a wonderful souvenir for #GeylangBazaar2019.
Shopping booths – Clothes, makeup, accessories and homeware
Get your baju kurung sorted at the series of clothing stalls, featuring traditional basics as well as eye-catching glitter kebayas that'll have you shining bright like a diamond (Stall WGS A A38A).
They've even got matching sets for the entire family (WGS A A24)
This year's bazaar introduces the concept of air-conditioned retail containers for you to browse in comfort
To jazz up your outfit, there are loads of accessories from trendy and sophisticated to quirky conversation-starters (Stall WGS A B65).
Stock up on makeup without breaking the bank, with a 1 for $6, 2 for $10 promo across numerous items from different categories (Stall WGS A B71).
You can mix and match a matte liquid lipstick with an eyeshadow palette or a contouring kit with a set of blending sponges, all for an unbeatable price you won't find anywhere else.
Prepare your cosy abode for Hari Raya house visits with endless decoration options (Stall WGS A A29).
Take your pick from all sorts of psychedelic lighting fixtures or inject a dose of cafe-chic interior with some vintage wall posters (Stall WGS A A37).
There's also an whole section dedicated to bedding, curtains and rugs. Just in time for a New Year's home makeover!
Things to eat and do at Geylang Serai Bazaar
Although it celebrates Ramadan, the Geylang Serai Bazaar is an annual occasion where happy campers flood the street market regardless of age or ethnicity. It'll be hard to resist joining the throngs of enthusiastic visitors as they document their bazaar adventures and tasty treats for the 'Gram.
As a final word of advice, make sure to dress in something light and airy, perhaps carrying a portable fan as well. The heat plus billowing smoke from all the food stalls ain't no joke!
Geylang Ramadan Bazaar
Address: 1 Geylang Serai, Singapore 402001
Date: 3rd May to 5th June 2019
Getting there: Alight at Paya Lebar MRT or take buses 2, 7, 13 or 155
---
Photo credit: Pichan Cruz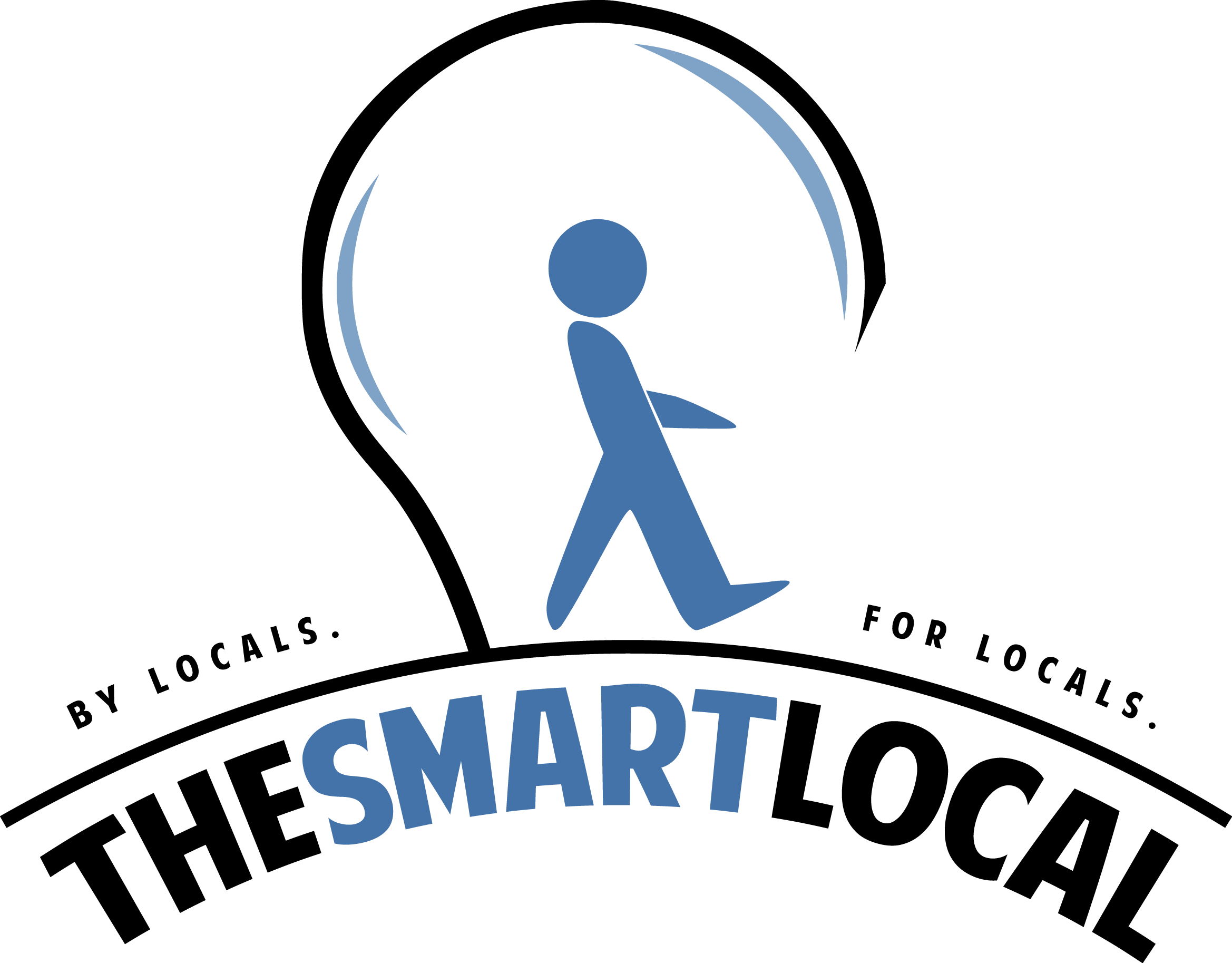 Drop us your email so you won't miss the latest news.