Cafes with islandwide cold brew delivery in Singapore
---
Ever since the cold brew craze hit Singapore's shores, people all over have been cafe-hopping for this smooth, flavourful and low-acidity beverage. While physically going to cafes is put on hold, bring the idyllic cafe experience to your doorstep with these cafes with islandwide cold brew delivery. 
Steeped for over 10 hours and freshly brewed, these bottled beauties are delicately crafted by every cafe, but not without their own unique twist. From 1L bottles to subscription packages, ordering is also a good way to support our local cafes.
Check out these other articles on delivery services:
---
1. Old Hen Coffee – 1L signature cold brew bottles
---

Image credit: @oldhencoffee
It's been said that Old Hen Coffee were the pioneers of the cold brew craze in Singapore, having first served their signature black cold brew all the way back in 2014. And with a committed delivery service during COVID-19, you can enjoy a bottle of a nutty, chocolatey white cold brew ($6.90) or light, citrusy black cold brew ($6.50) at home. 
For those who literally run on caffeine, you can pick up their 1L white cold brew ($19.90) bottles to last you the week. Alternatively, you can grab a cold mocha ($7.90), cold dark cocoa ($6.90), cold matcha milk ($7.50) or one of the many House Bakes from their kitchen from $3 to go with.
Price: From $6.50 per bottle
Delivery: $5 delivery fee. $35 minimum order. Free delivery for orders $55 and up. Delivery is done by zones on different days of the week.
Order via: Website, Grabfood, Foodpanda, Deliveroo
---
2. Enchanted Cafe – "Snow White & The 7 Dwarfs" cold brew set
---

Image credit: @enchantedcafe
Usually, when cafes serve cold brews, you can expect a black, white, and maybe matcha or mocha. Enchanted Cafe takes that a few steps further with their eight different variants, so get your notebooks ready because there are white, black, matcha latte, mocha, matcha, rose chocolate, bandung and chocolate ($6.90 each) flavours to choose from, with the first four being coffee-based.
For the indecisive ones out there, they're offering a "Snow White & The 7 Dwarfs" ($50) set with all the eight bottles that'll leave your fridge looking like a rainbow. You're going to get something different from every bottle, and variety is always a win.
Price: $6.90 per bottle
Delivery: $5 delivery fee. $20 minimum order. Free delivery for orders $50 and up.
Order via: WhatsApp 88131086
---
3. Bootstrap Beverages – Subscription discounts & free islandwide delivery
---

Image credit: @bootstrapcoldbrewsg
Originating from Bali and now brewing in Singapore, Boostrap Beverages specialises in crafting the highest quality cold brews. And in a bid to sustainability and social responsibility, their 100% Arabica beans are directly sourced from local family-run farms in Indonesia.
A 6-pack of smooth black cold brews will set you back $24 – that's $4 per bottle. Or you could get the 6-mix-pack with their six one-of-a-kind Bootstrap-exclusive flavours such as milk & manuka honey coffee, hojicha tea or rooibos orange tea. The 15-hour brewed bottles can also be delivered on a subscription basis where you'll save 5% off your order, and they're currently offering free islandwide delivery with no minimum spend. 
Price: From $24 per six bottles
Delivery: Free islandwide delivery
Order via: Website
---
4. Parallel SG – Weekly or biweekly cold brew subscriptions
---

Image credit: @parallelsg
You could say that Parallel SG has unparalleled prices, with a bundle of six black cold brew bottles at $25 for a mere $4.16 per bottle. You can also get a 6-pack of white ($27), black ($25), mocha ($27) or oat milk ($29), and mix and match up to three flavours.
If the thought of freshly-brewed bottles of cold brew being delivered to your doorstep on a weekly or bi-weekly basis entices you, then try out their cold brew subscriptions from $25 every week or every 2 weeks. The coffee is good for 6 days after delivery – one for every day of the week before the new batch arrives.
Price: From $25 per six bottles
Delivery: $5 delivery fee
Order via: Website
Parallel Coffee Roasters website
---
5. Tolido's Espresso Nook – "Circuit Waker" bottles from $5
---

Image credit: @tolidosnook
We all need a pick-me-up shot of caffeine here and there to get through the daily grind. So Tolido's Espresso Nook created their "Circuit Waker" cold brew coffee ($5) to make waking up in the mornings more bearable. You can also score their "Great White" white cold brew ($6) or a non-coffee blend of rooibos tea and peaches, Just Peachy ($6) that's great for particularly hot days.
To prep for an action-packed week ahead, you can purchase them in bundles of five (from $28), or sample each of the three with their Triple Treat Bundle ($15) – quite a steal for this charming bottle.
Price: From $5 per bottle
Delivery: Varies based on distance
Order via: WhatsApp 8629 8241, Grabfood, Foodpanda
Tolido's Espresso Nook website
---
6. Kafve Coffee – Brewed to order bundles & 1L bottles
---

Image credit: @kafvecafe
Originally a mobile coffee service for events, Kafve Coffee has taken the time and expertise during COVID-19 to brew and deliver fresh cold brew. They're sold in bundles of six, and their  their black cold brew ($33) is made from a blend of Brazil Cerrado & India Monsoon Malabar for a thirst-quenching brew. You could also get the lighter, milkier cold brew latte ($36) or the non-dairy cold brew latte with soy or oat ($39). 
Bigger 1L "Coffee Fuel" bottles are also available from $25. Other drinks are available in bundles of six, such as Mocha ($39), Cold Brew Tonic ($36) or Matcha ($39) are also on offer – all with dairy-free options!
Price: From $6 per bottle
Delivery: $6 delivery fee. Free delivery for orders of 2 bundles and up. Delivery only on Mondays & Thursdays.
Order via: Website
---
7. Strangers' Reunion Cafe – White magic & sea salt chocolate
---

Image credit: @strangersreu
Fans of cold brew are no strangers to Strangers' Reunion, with their signature White Magic ($6.90) flavour hitting the perfect blend of coffee-to-creaminess ratio. While those who want something a little more sweet, chocolatey with a savoury tang will love the Sea Salt Chocolate. 
Bundles of six go at a discounted rate of $38.
Price: From $6.90 per bottle
Delivery: $10 delivery fee for orders below $100. Free delivery for orders $100 and up.
Order via: Whatsapp +65 8874 0787 or Website
---
Get your cold brew fix with a cold brew delivery in Singapore
---
Until our favourite cafe hideouts reopen, a bottle of delivered cold brew paired with a nice IG-worthy brunch can recreate that elysian experience we all know and love. Whether you're a robust, bitter black cold brew or a rich, creamy white cold brew kind of person, having a few in the fridge makes you look forward to coffee time even more.
Check out these other articles on coffee:
---
Original article published on 5th Jun 2020. Last updated by Josiah Neo on 28th September 2021.
Cover image credit:@oldhencoffee, @enchantedcafe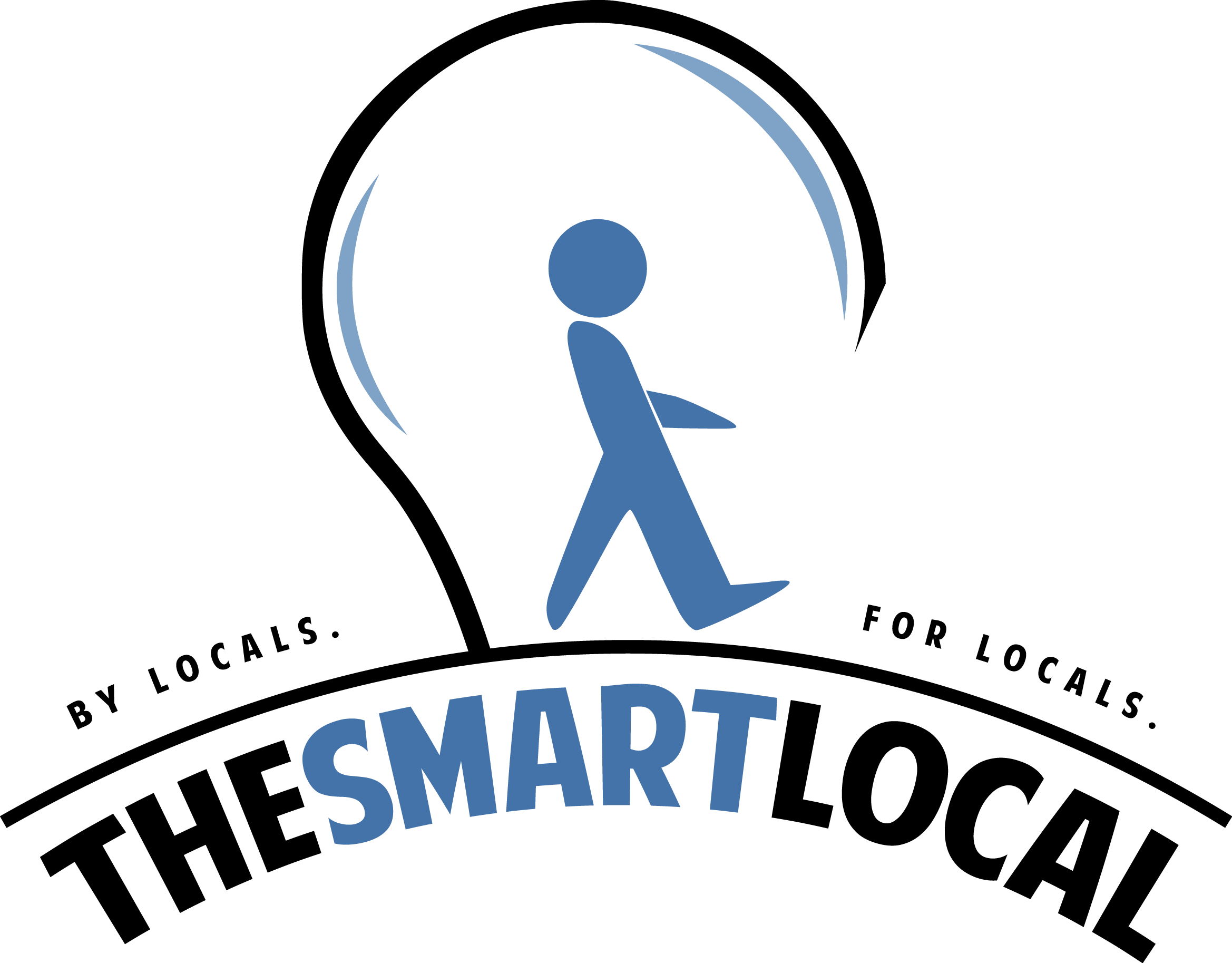 Drop us your email so you won't miss the latest news.