Quick homemade coffee recipes
---
Some of us love a cuppa joe in the morning, but even coffee addicts can get sick of their usual coffee routines and head to other cafes for fancier varieties. However, a frappe can easily cost $8, and in the long run, it's just not a feasible amount to spend.
So if you're looking to spice up your coffee game, we've come up with 8 homemade coffee recipes that can easily be recreated with ingredients from office pantries and the comforts of your home. From hazelnut lattes to espressos with S'mores, these combos could become your next go-to drink.
1. Tim Tam Slam 
Those who dip biscuits into their drinks for a melt-in-the-mouth treat can take biscuit dipping one step further with the Tim Tam Slam – a quirky alternative you can have right at your office desk. All you'll need are a warm cuppa and some Tim Tams to use as "straws"!
A yummy Tim Tam Slam in the making
Just bite off both ends of the Tim Tam, dunk it into your coffee and have a good sip. We recommend getting chocolate flavoured Tim Tams for the ultimate indulgent treat – the wafers' fudgey centres go great with coffee.
Things you'll need: 
40ml of coffee
1 packet of Tim Tams
Instructions: Take small bites from opposite corners of the Tim Tam. Dip one side of the biscuit into your coffee and use it as a straw. Once the liquid passes your lips, quickly eat the biscuit before it collapses.
2. Banoffee Milkshake
Most cafes serve hearty banana-chocolate milkshakes, which can leave us feeling 'heaty' and sluggish. With the Banoffee however, coffee acts as a lighter substitute, so you can enjoy this energizer without worrying about getting a sore throat.
Next time you get some milkshake cravings, skip the cafes and become your own barista by whipping up this concoction at home.
Things you'll need: 
1 banana
1 scoop of vanilla ice cream
40ml of coffee
Ice cubes
Sugar to taste
Instructions: Combine banana and ice cream in a blender, blend until smooth. Fill your glass with ice cubes and coffee, and pour banana mixture on top.
3. S'mores-presso
Aah s'mores – gooey marshmallows, crispy graham crackers, and a load of melted chocolate to bring it all together. If you think that this delight can only be enjoyed during barbeques, the S'mores Coffee – or s'mores-presso – will prove you wrong.
This little coffee capsule packed a punch – it added a velvety texture to our drink!
A fun alternative to hot chocolate, this comforting drink will be sure to warm you up on rainy days – plus, you don't have to smell like BBQ just to enjoy it.
Things you'll need: 
15g of mini marshmallows
5g of chocolate chips
2 graham crackers
40ml of coffee
Chocolate milk
Instructions: Prepare coffee and gradually fold in mini marshmallows. Fill glass with warm chocolate milk and pour coffee mixture on top. Top with graham crackers and chocolate chips.
4.  Hot Choco-latte
We may be familiar with mocha lattes and hot cocoa, but lo and behold Hot Choco-latte, a beautiful combination of hot chocolate and coffee. Drinking caffeine may cause a bout of indigestion for some, but nothing to worry about here – the malty addition to your usual cuppa makes it gentle on tummies.
Things you'll need: 
25ml of hot chocolate
40ml of coffee
50ml of milk
Instructions: Mix hot chocolate into coffee. Fill glass with milk and pour coffee mixture on top.
5. Bulletproof Coffee
Two words. Butter. Coffee.
Most of us are used to seeing butter on our toast – but butter in coffee? This surprising combination results in the creamy Bulletproof Coffee, with the butter adding a whole new dimension to a seemingly regular cup of coffee. This is also said to improve the effects of caffeine – so if you're always feeling lethargic, this crash-proof drink will get you going through the day for sure.
Don't forget to give it a good stir! 
Fact: PSA for those constantly sneaking into the pantry for snacks – this coffee curbs cravings by replacing sugar with saturated fat, which helps you to stay full for longer periods of time.
Things you'll need:

2 tbs of unsalted butter
40ml of coffee
Instructions: Brew your cup of coffee, and stir in 2 tablespoons of butter while it's hot.
6. Coffee Cube Latte
Image credit: Todd
There's no question that a refreshing iced coffee does just the trick to help beat the heat. Alas, unless you've resulted to speed drinking, chances are you're left with a diluted cup of coffee-tasting water at the end of it. But worry not – with the Coffee Cube Latte, you'll never face the same disappointment ever again. By freezing your espresso overnight, these "ice cubes" will keep your coffee fresh and while retaining the flavour.
Things you'll need: 
1 tbs of honey
110ml of coffee
Fresh Milk
This cuppa from our Essenza Mini machine was enough to fill up two ice cube trays.
Instructions: Mix honey into coffee, pour into ice mould and freeze till solid. Place into glass and pour milk over.
7. Iced Coffee Soda
Image credit: Manmadediy
Some of us enjoy our coffee rich, but for those who'd prefer something more delicate, the Iced Coffee Soda is your answer. Instead of simply having your coffee black, add some sparkling water into the mix. This'll make your drink more refreshing, which is ideal for the humid weather.
Coffee Hack: The soda might result in an aftertaste too bitter for some, so add in a li'l honey or brown sugar for a sweeter fizz.
Things you'll need:

2 tbs of brown sugar
40ml of coffee
1 can of sparkling water
Ice cubes
Instructions: Mix sugar into coffee, add ice cubes and pour sparkling water on top.
8. Hazelnut Mochaccino
There are tons of spreads available in grocery aisles, and hazelnut spreads are always higher on my list as compared to the usual peanut butters and jams. But rather than just having them on some toast, blend it into your coffee for a delicious DIY Hazelnut Mochaccino.
Putting this drink together was a breeze – this took us less than a minute to make!
Besides, it's super simple to make and won't have you making a mess in the kitchen.
Coffee Fact: This drink is a great energy booster for anyone hitting the gym – it helps to intensify your workout, so you'll be burning off more than you consume.
Things you'll need: 
3 tbs of hazelnut spread
40ml of coffee
Sugar to taste
Fresh milk
Instructions: Blend your hazelnut spread of choice with sugar and milk till smooth. Fill glass with mixture and combine with coffee.
Coffee made easy with Nespresso's Essenza Mini
With all these recipes to try at home, you'll be adding the "barista" skill into your resume in no time. But every barista needs a trusty companion, and the new Essenza Mini is an easy-to-operate machine that will definitely up your coffee game.
Unlike most coffee machines which are bulky, its sleek look will never be an eyesore.
Living up to its name, the slim and compact design means that it fits almost anywhere. With a width of just 11cm, the Essenza Mini fits even the smallest of counters and is great for easy storage.
From just $168, it's one of the most affordable machines in the market, so you can look forward to a freshly brewed coffee without having to fork out a hefty sum in the process.
From espressos to cappuccinos, budding baristas can play around with a variety of coffee recipes at home. It even comes in four different colours such as lime green, ruby red and intense grey, so pick the one that suits your style best.
So whether you're a coffee aficionado or a brew-master in the making, this nifty machine will be sure to get you that delicious cuppa.
---
This post was brought to you by Nespresso.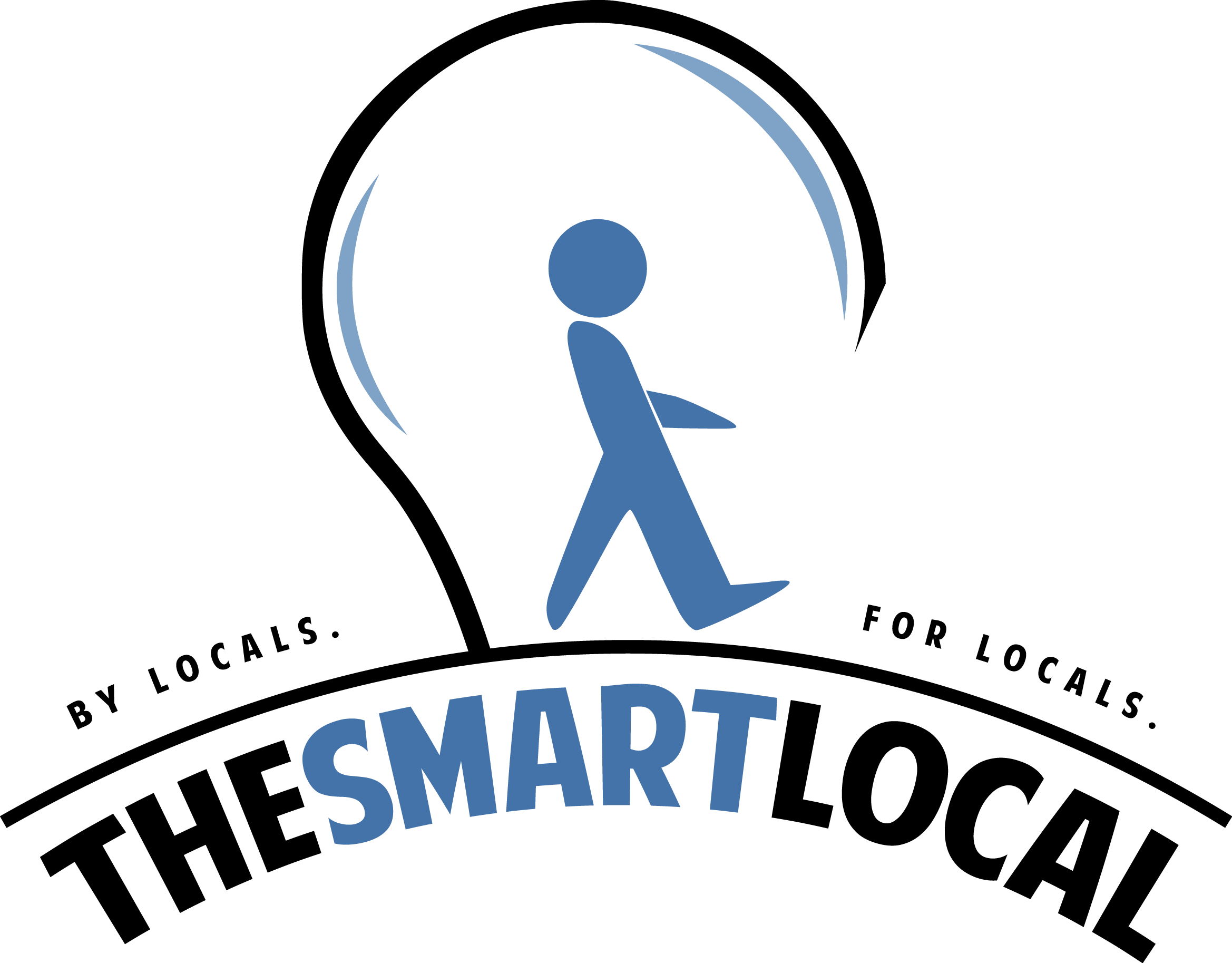 Drop us your email so you won't miss the latest news.