Cafe delivery services
---
While staying at home, we tend to either cook up quick dishes or order fast food so our meals can get a little monotonous. If you miss weekends where you could have a dine-in brunch, you can now treat your taste buds  because these 16 popular cafes have delivery services for you to enjoy your fave sweets and mains at home. 
Also, know that by ordering cafe food, you're supporting these local businesses during these trying times.
---
1. Curious Palette – decadent hotcakes and waffles
---

Berry Ricotta Hotcake (without Ice Cream) ($16.90)
Image credit: @curiouspalette
If you've never tried Curious Palette's hotcakes at their rustic Dhoby Ghaut cafe, now's your chance to order them online. Try their hotcakes in Berry Ricotta flavours, or opt for decadent buttermilk waffles. You can also get hearty sandwiches, pastas and bottled coffee with names like White Magic and Sea Salt Chocolate here.
Delivery Fee: Free for orders $50 and above. $6 for orders above $30, $10 for orders below $30.
How to order: View the full menu and make your order through Curious Palette's website.
---
2. Merci Marcel – French fare
---

French Toast ($18.19)
Image credit: @mercimarcel
Satiate your sweet tooth with fluffy French Toast by Merci Marcel. Get mains and drinks like the Smoked Salmon Burger ($22.47) and the Flat White ($6.42) to replicate your brunch experience. You can also have a carb feast for breakfast with their bakery assortment (#20.33) that comes with croissants, pains au chocolate, baguettes and sourdough.
Delivery Fee: $8. Minimum order of $60.
How to order: Check out Merci Marcel's to-go menu.
---
3. The Glasshouse – artisanal toasts and sandwiches
---

Grilled Cheese Sandwich ($16)
Image credit: @theglasshousesg
For those who love the simple combination of melted cheese and toast, snag yourself sandwiches from The Glasshouse. They have an array of artisanal sandwiches like the Burrata Toast ($17) and the Classic salmon Toast ($15). Let's not forget about snacks like Truffle Tater Tots ($10) or Hummus Sharing Platter ($20) that's perfect for at-home movie nights. 
Delivery Fee: Minimum order of $30. Delivery fee (within 10km) from $9.50.
How to order: Order from The Glasshouse's menu.
---
4. Tiong Bahru Bakery – sweet and savoury pastries
---

Kouign Amann ($4.50)
Image credit: @tiongbahrubakery
The Kouign Amann translates to "cake and butter" and that's Tiong Bahru Bakery's specialty pastry. It's basically a round version of a croissant with caramelised buttery layers. If you don't fancy crisp pastry, they've got other sweet bites like Tiramisu ($11) and Chocolate Tarts ($8) for a good pick-me-up. 
How to order: Via GrabFood, Deliveroo, or foodpanda.
Check out Tiong Bahru Bakery's menu.
---
5. Brown Butter – OTT smoothies & unique mains
---
Image credit: @brownbutter.sg
Brown Butter is famed for its OTT smoothies but if you missed out on giving them a taste before the heightened measures kicked in, you can tuck into some of their other sweet treats from the comforts of home. 
Other than smoothies, Brown Butter has mains like an "Moodon" – grilled beef piled above scrambled eggs and garlic fried rice, and a get this – an Avo Burger ($23) that has its buns made purely from avocado. An all-rounder, Brown Butter can cover most of your meals with ease.
Delivery Fee: Free islandwide in-house delivery services for orders above $100. $12-$20 delivery chargrillse for orders under $100.
How to order: Order on the Brown Butter website.
---
6. Wakey Wakey – bottled specialty coffee
---

A variety of bottled chai, matcha, and chocolate drinks ($6.90) that's available for cafe delivery
Image credit: @wakeysg
Major Wakey Wakey fans would know of its bottled drinks for not only the aesthetics but also the unique and intense flavours. If you're peckish for something other than your usual caffeine fix,  their matcha and sea salt chocolate concoctions won't disappoint. A 6-pack is available for both flavours at $38. Get yourself healthy $15 grain bowls to go with your bottled drinks, too. 
Delivery Fee: Free delivery for orders above $50.
How to order: Check out the full menu and instructions on how to order on Wakey Wakey's website.
---
7. Gather – galettes, sweet crepes and baked goods
---

Burnt Caramel Crepe With Bordier Butter ($15)
Image credit: @gathershop.co
If you have a crepe craving, opt for Gather's galettes, French buckwheat crepes that come topped with everything from parma ham ($19) to ratatouille ($19), or even one full of a hearty potatoes and salami. If you belong more to the "sweet" camp than "savoury", they also have sweet crepes and bakes like Muscovado Chocolate Banana Bread ($6) and Sour Cherry Chocolate Cookies ($4) for you to eat post-meal.
How to order: Via GrabFood for islandwide delivery, or send a WhatsApp to 8462 2050. 
Check out Gather's menu.
---
8. Twenty Grammes – dessert boxes and brioche donuts
---

Image credit: @twentygrammes
Twenty Grammes is perfect if you're looking to sate your sweet tooth. They serve up macarons, tarts, artisanal cakes and unique brioche donuts (from $4.50). If you can't pick – and we don't blame you – opt for their monthly dessert boxes (from $55) that have sweet treated curated by theme.
Delivery Fee: Deliveries are priced at $15/location with the exception of our monthly dessert box ($8).
How to order: Via WhatsApp text to 9447 2020 or visit Twenty Grammes' website.
---
9. Starter Lab – sourdough loaves
---

Image credit: @starterlab.sg
On days when your supermarket bread can't sate your carb cravings, opt for a more atas version from Starter Lab. With sourdough loaves like Focaccia, Rosemary, and Miso Baguette, they're good variations to switch up your avocado toast. If you've missed having a cup of joe at this cafe, you can also enjoy their cold brews.
Delivery Fee: $15 islandwide .
How to order: Via GrabFood or Google Forms before 5PM. 
---
10. Baker's Bench Bakery – a variety of cakes, cookies, and bagels
---

Everything Bagel ($4)
Image credit: @bakersbenchbakery
With the extended measures in motion, this sedentary lifestyle might just trigger your hunger pangs out of nowhere. If your cravings are yearning for your staple cafe breakfast, Baker's Bench Bakery has an array of meals to choose from. 
Other than their Everything Bagel ($4) that's jam-packed with ingredients like garlic chips and chia seeds, avid customers also go for the Fudgey Sea Salt Chocolate Brownie ($5) that's dense and rich. These fresh bakes are great ways to lift your spirits up during these trying times. 
Delivery Fee: Free islandwide delivery for orders above $50.
How to order: Via Baker's Bench Bakery forms.
---
11. The Forage Cafe – waffle sandwiches for lunch
---

Grilled Waffle Sandwiches (from $15)
Image credit: @theforagecafesg
Go with The Forage Cafe if you're ordering in for a lunch date with your spouse. They have a huge repertoire,  including drinks, waffle sandwiches, and mains like pasta or Japanese rice bowls. 
The 2 waffle sandwiches stand-outs are the Jalapeno Beef Ragu and the Smoked Salmon & Egg. With the many online reviews particularly raving about these dishes, it's safe to say that first-timers won't be disappointed.
Delivery Fee: Free for orders over $50. Otherwise, there's a $4 delivery fee.
How to order: The Forage Cafe's website.
---
12. Summer Hill – dark chocolate tart
---

Dark Chocolate Tart made with 72% couverture and sprinkled with sea salt ($8)
Image credit: @summerhill.sg
 Summer Hill on Instagram is a pro at serving desserts along with their mains. For those who love generous layers of dark chocolate ganache, their Dark Chocolate Tart is a must-try according to the raving online reviews. 
During this period, they've also got DIY Eats for families who like to take the cooking into their own hands. The DIY sets include Signature Roast Chicken, Roast Kurobuta Pork Collar and lastly, the Wagyu Beef Bourguignon. Get your hands dirty when you cook the set of your choice with the fam. 
Delivery fee: $5 neighbourhood delivery fee with minimum $70 spend. Islandwide delivery fee varies.
How to order: Via WhatsApp text or a direct phone call to 6251 5337. 
Check out Summer Hill's full menu.
---
13. Cafe de Muse – Korean fusion brunch and pastas
---

Bulgogi Pasta ($23)
Image credit: @cafedemusesg
Fancy an atas touch to the typical Korean meal? Cafe de Muse has a whole plethora of food, ranging from Korean fusion all-day brunch to pizzas and pastas. Their signature dishes include the Muse Big Breakfast ($21), Ribeye Steal ($30), as well as the Sous Vide Chicken Roulade ($24). 
How to order: Via Cafe de Muse's website.
---
14. Plain Vanilla Bakery – cupcakes
---

Box of 6 Cupcakes – Favourites ($24)
Image adapted from Plain Vanilla Bakery
Plain Vanilla's yummy cupcakes are also available online. Bag your fave cupcake flavours like Salted Caramel, Red Velvet, as well as Dark Chocolate Ganache. That's not all – you can get filling main dishes like the Spicy Beef Ragu ($20) and the Roast Chicken and Black Hummus Sandwich ($18).
Delivery Fee: Free with a minimum spend of $48. Otherwise, $15 nett.
How to order: Via the website.
---
15. Brunches Cafe – high tea sets
---

High Tea Set with Choice of Tea ($36)
Image credit: @hopexgram
If you're running out of ideas for your Skype shenanigans with your best buds, order yourselves a high tea set to enjoy a virtual tea party*. The high tea set from Brunches Cafe has little bites and scones that's worth the midday calories. Other than high tea, enjoy mains like Creamy Carbonara ($15.50) and Pan-fried Salmon Steak with Hollandaise Sauce ($18.50). 
*Limited to 10 sets daily.
Delivery Fee: Free Delivery for pre-orders $50 & above.
How to order: WhatsApp 86858488 or on Grabfood and Deliveroo.
---
16. Acoustic Cafe – unique latte flavours
---

Toffee Nut Latte (from $5.20)
Image adapted from @acousticcafesg
If you belong to the pack that waits for Christmas every year to drink Toffee Nut Latte, you don't have to wait anymore. From their signature Acoustic Milk Latte to exotic tea blends like Milky Popcorn and Formosa Oriental Beauty, you have a multitude of coffee and tea blends to experiment every day of the week. 
Delivery fee: Free islandwide delivery for orders above $30.
How to order: DM on Facebook page or email in to ouracoustic@gmail.com
Check out Acoustic Cafe's full menu.
---
Delivery services for cafes
---
With the current enhanced measures, you can still upgrade your daily routine with a good cafe meal at home from these cafes with delivery services. From all-day brunches and desserts to customisable waffles and mains, the possibilities are endless to treat yourself while staying at home.
Not only do you get to stuff yourself with amazing cafe food, you get to support many small local businesses during this season. 
Read our other delivery articles here: 
---
Cover image adapted from: @mercimarcel, @gathershop.co, @theforagecafesg, @theglasshousesg. Originally published on 30th April 2020. Last updated by Jessica Lai on 31st May 2021.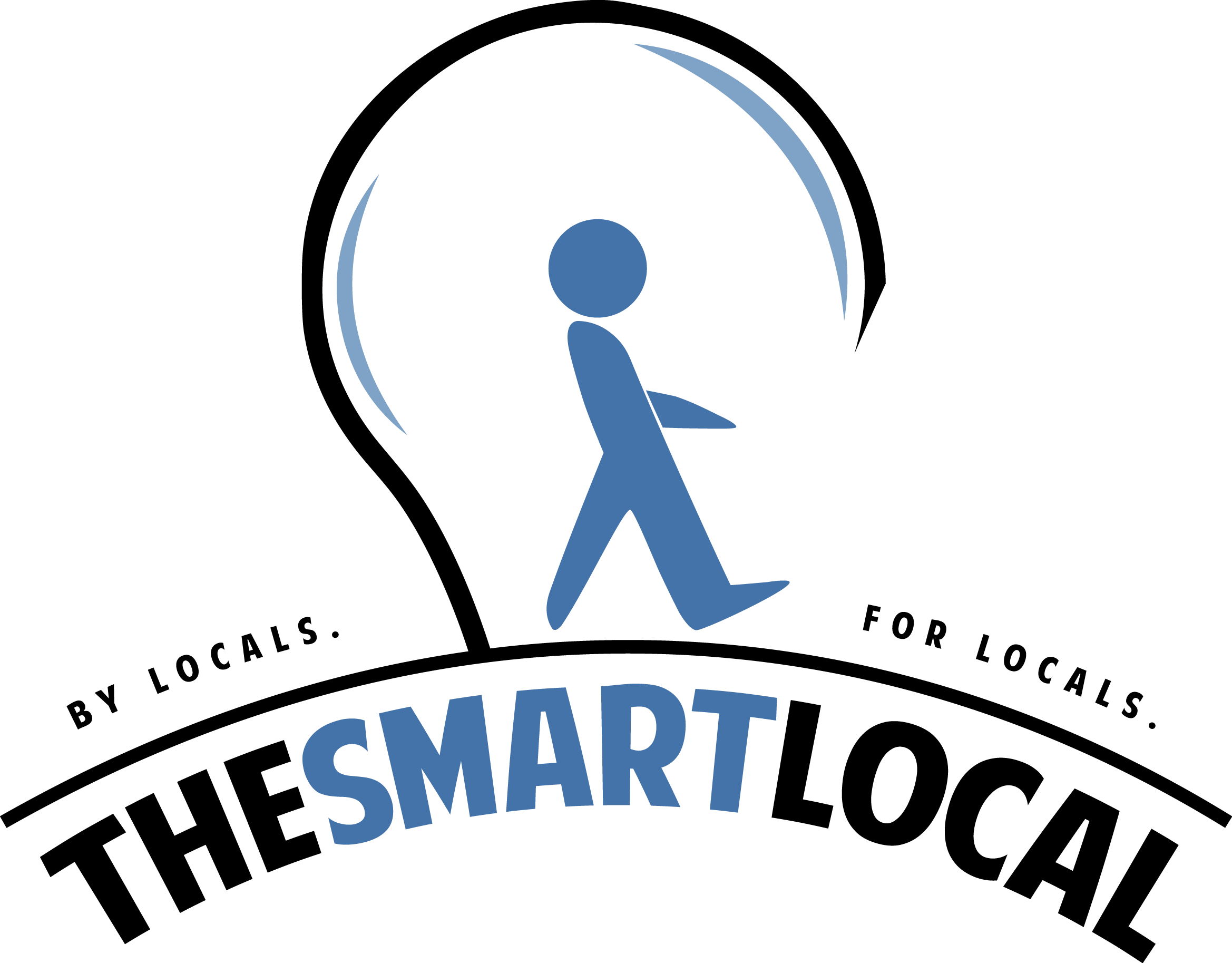 Drop us your email so you won't miss the latest news.