Coffee cafes in Singapore
Image adapted from: @groundedbycmcr, @danielle_maer
Coffee has got to be the holy grail of beverages. Whether it is curing our morning lethargy or helping us fight the after-lunch food comas, you just can't go wrong with a good cuppa joe. Even better if it's freshly roasted and brewed in-house.
Serving self-brewed coffee in a wide variety of flavours, these coffee roaster cafes are sourcing beans from all over the world to bring you that solid cup of goodness. And as we all know, quality coffee = liquid energy = productive capacity.
1. Toby's Estate Signature Café – with views of the Singapore River
Image credit: @iamnynynny
Toby's Estate Signature Cafe roasts their coffee beans on demand – that's how fresh their coffee is. They have their own local blends as well as single origins they source from all over the world. Try their vegetarian brunch options as well like the Mediterranean Quinoa Salad ($16) that'll give you an additional energy boost to power you through the day.
Burgers served come fries made from different types of potatoes
Image credit: @bonginsing
The cafe has a classy finish with its high ceilings and black interiors as well as a grungy brick statement wall.
Image credit: @cctomyboss
Alternatively, you could choose the seats outside the cafe which will give you a beautiful view of the Singapore River. You just can't say no to the calm river view, a cup of coffee and your beau beside you.
Have a brunch by the Singapore River
Image credit: @tobysestatesg
Address: #01-03/04, 8 Rodyk Street, Singapore 238216
Opening hours: Sun-Thu: 7.30AM-6PM | Fri-Sat: 7.30AM-7PM
Contact: 6636 7629
Website
2. Tiong Hoe Specialty Coffee – owner with over 50 years of roasting experience
Image credit: @seyonaj
Tiong Hoe Specialty Coffee is a family-run business currently being helmed by the second generation. The owner of this place has over 50 years of coffee roasting experience so you know the coffee is gonna be good. They are also dedicated to quality roasting and extracting. In fact, all their beans undergo quality checks to see if they are of a certain standard to be used. 
Complement your cup of coffee with some cookies for a tasty afternoon tea snack
Image credit: @adibeecookies
The cafe exudes vintage Chinese warehouse vibes, with marble tables on old barrels and wooden stools for chairs. You'll also find the place adorned with many coffee sacks. They've definitely struck a good balance between the modernity of a cafe and traditional element of their age-old coffee roots.
Image credit: @ethelkatrina
Address: #01-1133, 170 Stirling Road, Singapore 140170
Opening hours: Mon-Fri: 8.30AM-5.30PM | Sat-Sun: 9AM-4PM
Contact: Contact them here
Website
3. Prodigal Cafe – unique pastries
Image credit: @vivi.enngram
Prodigal Cafe has even more meal options to go with their in-house roasted and home-brewed coffee compared to its sister store, Prodigal Roasters. They also change the type of beans used on a monthly basis, so you can head back regularly to taste their new picks. 
Grilled Cheese sandwich ($10)
Image credit: @keldachua
Look no further for a hearty cheat day meal as Prodigal Cafe has a wide range of guilty pleasures for you to indulge in. This includes a mean Grilled Cheese Sandwich ($10) that will give you that satisfying cheese pull.
Image credit: @iceshakeats
Or if you're craving some warm creamy goodness, their Chicken Stroganoff ($15) just might curb your cravings. Grilled chicken sitting on a bed of mushroom soup – what's not to like?
Quirky pastries like the Miso Cheese Tart ($6) or Lavender Cheesecake with Greek Yoghurt ($6)
Image adapted from: @keldachua, @abundancegie
Address: #01-55, 81 Macpherson Lane, Singapore 360081
Opening hours: Daily: 8AM-5PM
Contact: 9450 0484
Website
4. Nylon Coffee Roasters – in a HDB estate
Get your hands on a pack of their coffee grounds for making coffee at home
Image credit: @tofimi
Nylon Coffee Roasters doesn't just have good quality beans, but also highly skilled baristas who invest time in understanding the flavours produced by different beans so you'll only taste the finest brews.
Coffee cups, tote bags, and flasks for sale
Image credit: @mojo_fuse
They've even made their ready-ground coffee available for purchase in-store and on their website. Some unique flavours include the Ethiopia Uraga Samii ($22) for those who enjoy a peachy floral scent and Guatemala El Coyolar (from $21.50), which brings a fruity spin on chocolate-ty mocha.
Located in the void deck of an old estate this quaint cafe has metal turquoise gates reminiscent of that of old heritage houses
Image credit: @iris.nihao
Although they occasionally team up with bakers to serve up tasty cakes, this cafe focuses mainly on their brews.
Address: #01-40, 4 Everton Park, Singapore 080004
Opening hours: Mon-Fri: 8.30AM-5.30PM | Sat-Sun: 9AM-6PM
Contact: 6220 2330
Website
5. Pacamara – minimalistic cafe at Thomson
For late-risers, don't worry as they have brunch till 5PM so you can dig into brunch dishes like the massive Breakfast platter (S$23)
Image credit: @pacamara_sg
Pacamara serves brunch items as well as their very own in-house roasted coffee. Their beans change regularly so be sure to ask about the Brew of the Day before you take your pick. We also suggest going for the drip coffees rather than espressos because of their higher caffeine content. That's if you need that extra jolt to chase away the sleep monsters.  
Image credit: @mr_qingz
A common favourite is Nyeri – made from coffee beans from Kenya that give off a hint of sweetness. But for those who prefer tea, Pacamara also has pleasant mixes like Strawberry Green Tea ($6) and Lychee Fiesta ($6). For more relaxation, pick their Anti-Stress tea that will chase away those daily woes.
Image credit: @pacamara_sg
Address: 185 Upper Thomson Road, Pacamara Boutique Coffee Roasters, Singapore 574333
Opening hours: Daily, 9AM-11PM
Website
6. Yahava KoffeeWorks SG – coffee beans from all over the world
Image credit:@yahavagramsg
Yahava KoffeeWorks sends their staff all over the world to harvest the best beans. This then filters through the skilled hands of their coffee roasters and brewers, resulting in an A grade cup of coffee. Just the thing we need to feel fully awake.
For a quick munch, try their sandwiches as well.
Image credit: @hineerod
For those interested to know the origins of the coffee they serve, head to their Facebook page to follow their travel updates. The coffee you ordered could have come from someplace exotic you've never visited before.
Address: 4 Jalan Gelenggang, Singapore 578188
Opening hours: Daily, 9AM-4PM
Contact: 6554 7080
Website
7. Common Man Coffee Roasters Cafe – rustic decor
Image credit: @groundedbycmcr
If you love trying new renditions of coffee, you will enjoy Common Man Coffee Roasters' selection of flavours. From their Expresso Blend made using a Synesso espresso machine, to their manual brews of single origin beans like TirgZero from Ethiopia, coffee really is the star of the show here.
Image credit: @danielle_maer
They even do filter roasts where the beans are roasted for a shorter duration to maintain the acidity and intensity of the coffee flavour. To go with your pick-me-up, order a cake from their featured variety of bakes made by The Whole Kitchen. Cakes from here don't contain gluten and dairy so you can enjoy your snack, guilt-free.
Image credit: @commonmancoffee
For a more filling meal, opt for their brunch items that use quality ingredients as well, such as organic eggs and multigrain bread. You can even request for your preferred style, from scrambled to poached, they do it all.
They have vegetarian-friendly meals, such as Common Man Veggie Wonderland: Comprising of honey-rye multigrain bread, organic eggs, avocado, wild mushroom and halloumi
Image adapted from: @feicheleats
Complete with wood benches and lots of plants, the cafe nails the rustic ambience. Head up to the 2nd floor to check out what beans they are grinding.
Address: 22 Martin Road 01-00, Singapore 239058
Opening hours: Mon-Fri: 7.30AM-5PM | Sat-Sun: 7.30AM-6PM
Contact: 6836 4695
Website
8. Little Big Coffee Roasters – non-pressurised brews
Image adapted from: @littlebigcoffee
Little Big Coffee Roasters uses a style of roasting that is best suited for espresso brewing. They also use non-pressurised methods to get a cup of coffee – this gives it more texture and a sweeter flavour. If you like their unique style of coffee, purchase their grounds or whole beans so that you can make a cup every morning from the comfort of your home. 
Image adapted from: @littlebigcoffee
If you're stopping by the cafe to beat the afternoon heat, pick their chilled coffee milkshakes instead. Pair that with the cafe's in-house bakes which include poppyseed bagels and moist banana walnut cakes ($3.50).
Image adapted from: @get_sip
For those who want a little more to munch on, they have a decent variety of toasts like the Eggs Royale ($10) which has smoked salmon, eggs and spinach. For the portion that you get at this price, it's a real value-for-money meal. 
The simple interior makes it a pleasant place to have a nice cup of coffee
Image credit: @quarterlifecoffee
Address: #01-06, 8 Biomedical Grove, Singapore 138665
Opening hours: Mon-Fri: 8AM-5PM
Contact: Contact them here
Website
Best coffee places in Singapore
Coffee is as important as an apple a day. On the weekdays, it's medicinal and on weekends it's recreational but the only thing it can't be is optional. So if you're looking for something different other than the usual Starbucks or hawker kopis, have a go at these freshly roasted and brewed ones to settle your daily dose of caffeine.
Check out more cafe-related articles and other things to do in Singapore: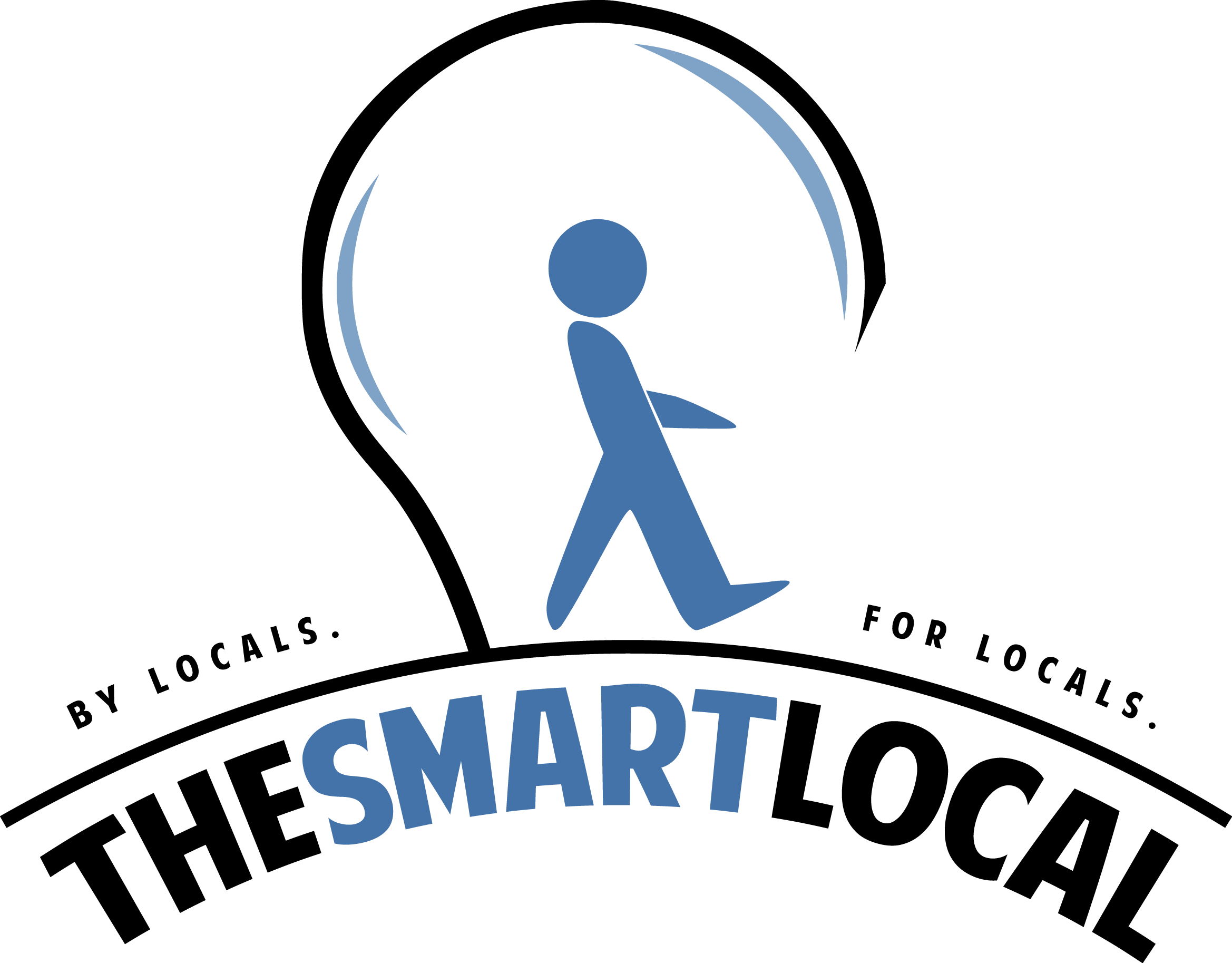 Drop us your email so you won't miss the latest news.