Book cafes in Singapore
Image adapted from (clockwise from top-left): The Lo & Behold Group, @pupaek, @kennyarinonce, @cookandtras
Spending a lazy afternoon curled up on a couch with a book in one hand and a cuppa joe in the other – that's the kind of "me-time" we all need once in a while. At these book cafes, all you've got to do is pick a title from one the shelves, order yourself some food, choose a spot to enjoy your book and you're all set for a relaxing day.
1. Cook & Tras Social Library – luxurious bar
Image credit: @cookandtras
If you've dreamt of entering the grand library in Beauty and the Beast, unleash your inner Belle at the Cook & Tras Social Library. This bar-library is decked out in chandeliers and cushioned Victorian style-chairs for added comfort so you won't feel sore on your bottom after long hours of chilling here.
Image credit: @cookandtras
As you pore over a novel, sip on gin, vodka, or a signature cocktail like Cougar Paw ($22) – a refreshing mix of Bombay Dry Gin, lime and mint. For a healthier option, go for their freshly squeezed juices or kombucha. There are also full meals like the Maxwell Sirloin Burger ($30) or Wagyu Reuben Sandwich ($28).
Image credit: @clarabell1979
Address: 2 Cook Street, Singapore 078857
Opening hours:  Daily, 7AM-12AM
Telephone: 6914 1421
Website
2. The Moon – focuses on books by female authors
Image credit: @stacecake
The Moon is a 2-storey space with a book selection area on the bottom floor, and a boho-style chill area on the second floor with tribal-print beanbags and couches.
Image credit: @theshbang
If you look closely at the range of authors they have here, you'll also find that more than 50% are female writers, in a bid to promote diversity in the writing community.
Image credit: @pxxqi
Pick from their selection of bakes like the Cardamom Chocolate Cake ($10) and wash that down with Haldi Doodh ($6) which is turmeric milk. The Chai ($6) and Chunky Monkey Smoothie ($8) are other recommended sweet indulgences you can get here.
Image credit: @book.club.r
The Moon also frequently hosts events like poetry nights, book club meetings and live music performances. Click here to find out what's next on the agenda.
Address: 37 Mosque Street, Singapore 059515
Opening hours: Sun – Thu: 11AM-9PM | Fri- Sat: 11AM-12AM
Telephone: contact them here
Website
3. Huggs-Epigram Coffee Bookshop – solely for Singaporean literature
Image credit: @curiousbookreviewer
Huggs-Epigram Coffee Bookshop is where you can explore over 400 titles ranging from genres like self-help, poetry, and children's picture books. All these books are written by local authors, so this is a one-stop spot to support Sing Lit and discover more homegrown literary talents.
Image credit: @gaudyboysu
Local authors are also frequently invited down to the cafe to do showcases and meet-and-greets, giving you the opportunity to get your books signed by your favourites.
Pandan layer cake topped with dried coconut
Image credit: @lookprettybooks
Take a seat next to their 11m tall bookshelf and order yourself a simple snack from their variety of pastries. Pair your muffins and cakes with a cup of coffee freshly brewed from Huggs coffee beans. For a more filling meal, opt for their salmon or chicken rice bowls.
Image credit: Epigram Books
Address:  45 Maxwell Road, #01-01,  Singapore 069118 (opposite Maxwell Food Centre)
Opening hours: Mon-Fri: 7AM-5PM (coffee), 10AM-7PM (books) | Sat: 8AM-12PM (coffee), 10AM-2PM (books)
Telephone: 6292 4456
Website
4. The Reading Room – featured in Crazy Rich Asians
Image credit: @alwaysinsearchof
The outside of The Reading Room is covered in potted and hanging plants and decorated with strings of lights. If you head on into the cafe, you'll find shelves packed full of books and magazines for you to dive into whilst enjoying the comfort of their many cushion couches.
Image credit: @justjinghui 
If this shophouse looks familiar, that's because it was actually featured in the movie Crazy Rich Asians. You might just be sitting on the same chairs as Constance Wu and Awkwafina did when they filmed the movie.
Image credit: @antheapv
Aside from the shelves of books which you can dive into, this cafe also has a feast of a menu with everything from Japanese rice bowls to Lobster Pasta ($28.80) and guilty pleasures like Buttermilk Pancakes ($15.80) topped with a hefty scoop of ice cream and fruits. And when the night rolls around, usher it in with a round of drinks like beer ($17/pint).
Image credit: @alwaysinsearchof
Address: 19 Bukit Pasoh Road, Singapore 089833
Opening hours: Sun – Wed: 11AM-11.30PM | Thu – Sat: 11AM-1AM
Telephone: 6220 9019
Website
5. Grassroots Book Room – specialises in Chinese books
Image credit: @kelly_kwan
Grassroots Book Room is a little different from other book cafes because it houses mainly Chinese novels. So if you're an avid reader of Chinese publications or if you simply want to brush up on your mother tongue, consider dropping by. You can also look forward to frequent book sharing sessions and signings.
Image credit: @fei_0928
The cafe also houses a Japanese bakery, Katasumi Koohii, so treat yourself to fresh bakes like Matcha Au Liat Cheese Cake or Salted Caramel Roll Cake ($7 each). Wash it down with their range of teas and coffees like Flat White ($6) or Brown Sugar Latte ($6.50).
Image credit: @sky4everwen
Image credit: @wanying8d
Address: 25 Bukit Pasoh Road, Singapore 089839
Opening hours: Mon, Wed – Thu: 11AM-8PM | Fri – Sat: 11AM-9PM | Sun: 11AM-6PM
Telephone: 6337 9208
Website
6. Looksee Looksee – pastel tea salon
Image credit: The Lo & Behold Group
Pastel colours are always soothing, and at Looksee Looksee, you'll be surrounded by these subtle tones which make the place bright and ideal for reading at. The cafe is furnished with couches and bean bag chairs to sink into. You could also opt for the cushioned seats in front of the feature wall, which are a popular photo spot.
Image credit: @kennyarinonce
This book cafe also collaborates with local tea company, A.muse Projects to serve a wide range of both hot and cold teas (from $5 per pot).
Image credit: @heymeilys
Books featured here are based around topics like food, art, and design so you can arm yourself with a new recipe or some interior design tricks to beautify your home.
Image credit: @denisey27
You won't find novels here but there sure is a wide range of non-fiction lifestyle reads you can pick up
Image credit: @pupaek
Address: 267 Beach Road, Level 1, Singapore 199545
Opening hours: Mon-Fri: 7AM-5PM (coffee), 10AM-7PM (books) | Sat: 8AM-12PM (coffee), 10AM-2PM (books)
Telephone:6338 8035
Website
7. The Book Cafe – free WiFi and photocopier services
Image credit: @88sayak
The Book Cafe is the kind of place you visit when you need to get out of the house but at the same time, want your day out to be a peaceful one. You'll find a big spacious compound split into a dining area for food and a reading area for you to cosy up on couches with a book of your choice.
Image credit: @cafetripping
Fill up with their all-day breakfast items like the Omelette ($15.95) which is served with rosti, tomatoes and toast. They also have mains like pasta and steak. Or if you're craving a sweet snack, treat yourself to one of their hearty pastries like the Traditional Italian Lemon & Pine Nut Pie ($5.95).
Image credit: @slightlyfamous
Aside from the many books and magazines which you can peruse, the many power plugs in the cafe make it a conducive place for studying or working. Not to mention, you can use enjoy free WiFi and photocopier services too.
A chest of travel books
Image credit: @cyeejen
Address: The Book Cafe, 20 Martin Road, #01-02, Seng Kee Building, Singapore 239070
Opening hours: Sun – Thu: 8.30AM-10PM | Fri – Sat: 8.30AM – 12.30AM
Telephone: 6887 5430
Website
Cafes for reading at in Singapore
Books are like that magic carpet in Aladdin, transporting us to another world and providing a temporary escape from reality. Sometimes it's good to take a break from the constant scrolling on Instagram or even e-book reading, by immersing yourself in a classic paperback novel.
Check out more F&B related articles and things to do in Singapore: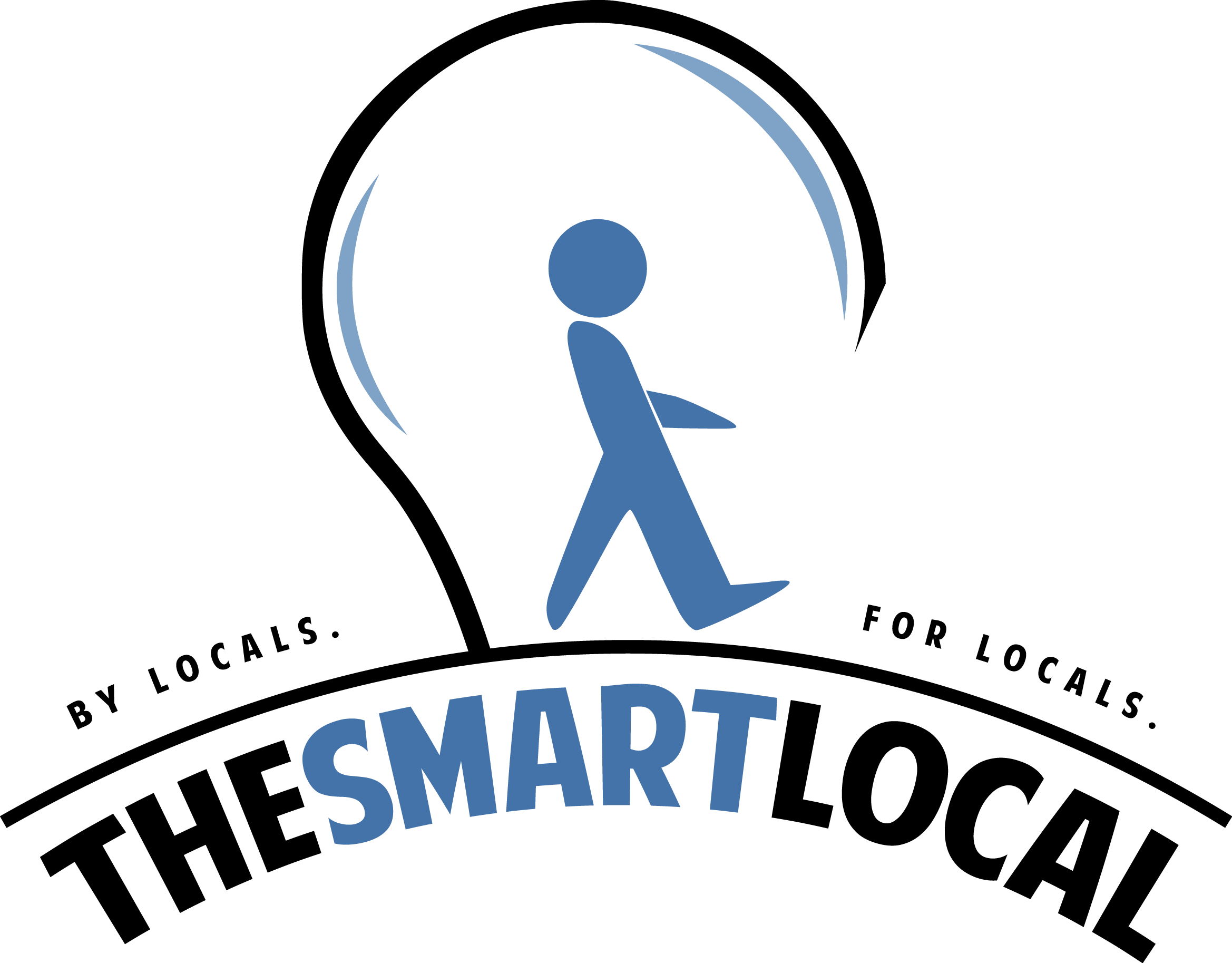 Drop us your email so you won't miss the latest news.